Forbes is a highly respected source of college rankings and is often consulted by students to help them decide which colleges are objectively the "best" choices. However, relying too much on these rankings can be a dangerous way to go about the college search process. In this article, I'll outline how Forbes rankings are calculated and give you a rundown of the problematic aspects of these rankings.
Overview of Forbes College Rankings
Forbes is one of the most well-known sources of college rankings out there. It works in conjunction with the Center for College Affordability and Productivity to rank a total of 650 undergraduate educational institutions. Criteria for inclusion in the rankings includes the award of degrees or certificates requiring four or more years of study. All schools are classified by the Carnegie Foundation as Doctorate-Granting Universities, Master's Colleges and Universities, or Baccalaureate Colleges.
Forbes emphasizes student outcomes for colleges - this means rankings are heavily dependent on post-graduate success, freshman retention rates, graduation rates, and ultimate academic success in terms of advanced degrees and awards. An interesting thing to note about these rankings is that for each year, they incorporate the school's current scores in conjunction with scores for the past two years. This means that for 2015, a school's score for 2015 is given a 50% weight in its composite score, and scores from 2014 and 2013 are each given a 25% weight. This is to help control for variability since ranking colleges based on graduation outcomes and post-graduate success factors means many changes from year to year.
How Does Forbes Create Its Rankings?
Forbes generates its rankings using several tools across different platforms and metrics. The general breakdown looks like this:
Student Satisfaction (25%)
This is further broken down into percentage weights for a couple different measurements. These include:
Student evaluations from RateMyProfessors.com (7.5%)
Freshman retention rates (12.5%)

Predicted freshman retention rates compared to actual rates (2.5%)

A "School Satisfaction Survey" conducted by Forbes via Facebook (2.5%)
Post-Graduate Success (32.5%)
This is broken down into two subcategories:
Alumni salary from Payscale.com (10%)

American Leaders List (22.5%)
Student Debt (25%)
There are three subcategories here:
Average Federal Student Loan Debt (10%)
Student loan default rates (12.5%)

Predicted vs. actual federal student loan debt (2.5%)
Graduation Rate (7.5%)
This is divided into the four-year graduation rate (5%) and the predicted vs. actual four-year graduation rate (2.5%).
Academic Success (10%)
This is divided into two subcategories:
Students receiving Nationally Competitive Awards (Rhodes Scholars, etc.) (7.5%)
Alumni receiving PhDs (2.5%)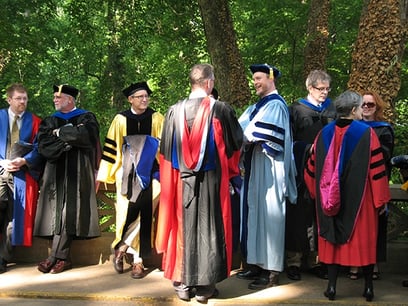 PhDs must wear silly robes at all times to distinguish themselves from the unwashed masses
What's the Problem with These Rankings?
Forbes rankings are based on some solid information, but they're not going to give you the full story on whether a college is the right choice for you. There are a couple of issues you should be aware of before taking these rankings into consideration in your college search.
Very little emphasis on the actual student experience
While Forbes does consider RateMyProfessors feedback (which can be seriously biased towards easy professors) and makes a big deal about being the first college ranking site to use social media in the form of a Facebook survey for students, even these factors only account for 10% of the total ranking criteria. Forbes considers the student experience more than, say, US News, which is almost purely based on bare statistics and feedback from academics, but it still won't give you a great sense of whether the school is a pleasant environment for students.
Ratings of professors and a survey don't give you a good sense of the community at the school. In a ranking system, it's probably impossible for any mode of measurement to do that. This is why relying solely on any ranking system leaves you open to misinterpreting the culture at a school. You end up losing the necessary subjectivity that goes along with judgment of each individual college environment.
Narrow definitions of "success"
Forbes places a lot of emphasis on post-graduate success and awards earned by students. In fact, almost half of a school's score is comprised of the "Academic Excellence" and "Post Graduate Success" categories. These are valuable measures to include, but they don't apply to the aspirations of all students. If you're going to college, you're probably hoping it will get you a job, but a high salary or academic awards might not be a priority.
If you'd like to pursue a social justice or public service career path, you're probably already aware that you're not headed towards giant piles of cash. This means you have to take a step back from the rankings and investigate each school on an individual basis to come to conclusions about what fits best for you. Schools where alumni make a lot of money might just have excellent business or economics programs. That's not relevant to you if you don't plan on becoming a financial analyst or an entrepreneur.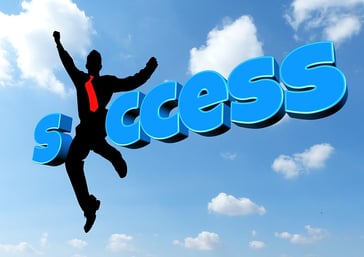 Jeremy in the Sky with WordArt is one of the Beatles' lesser known songs

Advantages to schools with a wealthy student body
Measures of student debt levels make up a significant portion of a school's score in the Forbes ranking system (25%). While you may be interested in going to a school that appears to leave students with less debt, these measurements can be misleading.
For example, schools that tend to attract an overall wealthier student body will naturally end up with less volume of student debt. These students' parents may be able to completely foot the bill for college or keep loans small and pay them off easily later. For this reason, an objectively better student debt rating may not reflect the level of support students receive from the school or the real income potential of students. A poor student might end up with some debt in loans after college even after significant support from the school and access to a promising career path.
Lack of categories to differentiate colleges of varying types
The Forbes rankings lump colleges into one big list (although there are many other lists on the site - here we're just talking about the main rankings). This is problematic because it's very difficult to directly compare schools that are markedly different in terms of public or private status, research capabilities, and size of student body.
For example, this year Pomona, a small liberal arts college, has the number one spot in the rankings, above all the Ivies, Stanford, and MIT. While there are certainly valid reasons for ranking Pomona #1, it also would be silly for you to choose it based on its higher rank if you were looking for a larger research university. Comparing a small college like Pomona to a research university with a large graduate student population like the University of Pennsylvania is comparing apples to oranges as far as the academic experience goes.
The key thing to understand is that every student is different and has specific needs and preferences for their college experience. When rankings like these try to force all colleges into one category, they're giving the students what they want (an easy way to tell which colleges are "better") but not what they need. Relying too heavily on rankings results in a dangerously simplistic view of college quality and the college search process.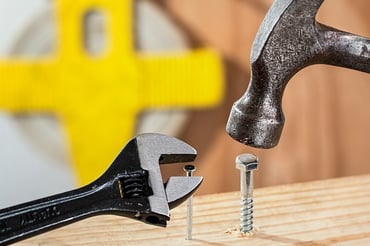 Sometimes rankings are the wrong tools for understanding the environment at a college...
If Not Forbes, Then What?
But Sam, you may be saying, if I shouldn't look at Forbes rankings, then what SHOULD I do? Stare at a blank wall releasing all judgment like a Buddhist monk until application time and then choose a school at random? Maybe not until application time (and please don't choose at random), but you should certainly take a few moments to reflect more seriously on what you want out of college apart from what the rankings and others around you say you're supposed to want. For more detail on what your should be asking yourself, read my guide on the college search process.
After you've already picked out some schools based on what you like about them across different factors that are important to you personally, only then might you look at Forbes rankings. I broke down the weight given to different factors in the ranking process for you so that you can see what's being measured. Make sure you always keep this in mind. It's possible that very few of those factors matter to you - in this case, the rankings are not going to be particularly relevant.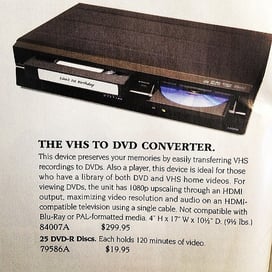 Not particularly relevant
You can still use Forbes rankings as a general guide if you've done your research and considered all the other factors that are important to you in your college search. It's useful to look at the rankings generally in groups of ten or so. The top five schools will be the most reputable, followed by the next ten, followed by the next ten, and so on. Colleges within the same group of ten won't be much different in terms of quality.
Rankings like these can be useful because prestige and student outcomes are valuable measurements of college quality. Schools with better reputations will naturally attract a more intellectual group of students and usually provide more opportunities. All other things being equal, you should choose the school with the higher ranking. However, if you're trying to decide between a school with a lower ranking that's a great fit for you and a school with a high ranking that's a poor fit, you should choose the first option every time.
Rather than relying totally on rankings, you can check out some of these sites that will help match you up with colleges based on what you're looking for in terms of program offerings, size, location, social life, and many other valuable components of the college experience. Rankings are interesting and exciting because they give you fast information about which college is "better" and make you feel like success is just a matter of getting into the "right" school. The reality is that college is what you make of it. You should go somewhere where you'll be happy and able to lead a rich academic and social life based on your personality and passions.
What's Next?
Looking to attend a liberal arts college? Take a look at this list of the best liberal arts schools in the country.
Not sure whether you're interested in public or private schools? Read this article to learn about the differences between the two.
If you want to save some money on college applications, you might consider applying to schools without application fees. Here's a complete list of all the colleges that don't charge fees to apply.
Want to improve your SAT score by 160 points or your ACT score by 4 points? We've written a guide for each test about the top 5 strategies you must be using to have a shot at improving your score. Download it for free now:
Have friends who also need help with test prep?
Share this article!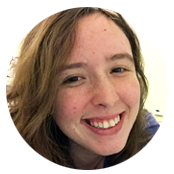 About the Author
Samantha is a blog content writer for PrepScholar. Her goal is to help students adopt a less stressful view of standardized testing and other academic challenges through her articles. Samantha is also passionate about art and graduated with honors from Dartmouth College as a Studio Art major in 2014. In high school, she earned a 2400 on the SAT, 5's on all seven of her AP tests, and was named a National Merit Scholar.
Get Free Guides
to Boost Your SAT/ACT