PrepScholar helps you prepare for the ACT by giving you free ACT resources. Browse through our comprehensive list of real, official ACT practice tests. Find out ACT general info, section strategies, section content, and other resources. To read our free blog resources, you don't need to register or create an account — you can get started today!
PrepScholar has a multitude of resources to help students. While we do have a paid Online Prep course, we also offer a stunning range of materials available for free on our blog right here. Think of this page as a flexible index of sorts that categorizes ACT Prep material for you!
General ACT Info
ACT Test Dates
Intro to the ACT
Last Minute ACT Strategies
What's a Good ACT Score?
ACT Practice Tests
ACT Practice Tests: Free and Printable
Free Older Official ACT Practice
High-Quality Alternatives to ACT Practice Tests
How to Get the Most Out of ACT Practice Tests
ACT Math
Getting Started
Overall Guide
Targeting a 36

Strategies
Formula Strategies
Guessing Strategies
Plugging in Numbers Strategies
Question Order Strategies
Content
Algebraic Functions
Algebraic Operations
Circles
Conic Sections
Coordinate Geometry
Inequalities
Polynomials
Probabilities
Sequences
Statistics
ACT English
Getting Started
Overall Guide
Targeting a 36
Strategies
General Strategies
General Tips
Content
Add/Delete Questions
Adjectives vs Adverbs
Faulty Modifiers
Formality
Grammar Rules
Idioms
Parallel Structure
Parts of Speech
Pronoun Agreement
Pronoun Case
Punctuation
Relevance Questions
Run-On Sentences and Fragments
Subject Verb Agreement
Transition Questions
Verb Tenses and Forms
Word Choice and Diction
Wordiness and Redundancy
ACT Reading
Getting Started
Overall Guide
Targeting a 36
Strategies and Content
Approaching ACT Reading
Classification / Question Types
How to Stay Focused
Inference Questions
Paired Passages
Time Strategies
ACT Science
Strategies
Time Management
Top Strategies
Why Science Is Really About Reading
Content
Calculating Questions
Conflicting Viewpoints
Experimental Design Question
Factual Questions
Interpreting Experiments
Interpreting Trends
Passage Types
ACT Writing
Strategies and Content
Prompts
ACT Prep Plans
Best ACT Prep Books
How to Get a Perfect ACT Score
10-Day ACT Study Plan
College Resources
Facts Straight From the Admissions Officer
How College Admissions Officers Read Recommendations
How to Get Into Harvard
While the resources above are vast, if you want it packaged up all-in-one as part of a full ACT course with even more content, quizzes, and practice, we recommend our Online Prep Program.
Want to improve your ACT score by 4 points?
Check out our best-in-class online ACT prep program. We guarantee your money back if you don't improve your ACT score by 4 points or more.
Our program is entirely online, and it customizes your prep program to your strengths and weaknesses. We also have expert instructors who can grade every one of your practice ACT essays, giving feedback on how to improve your score.
Check out our 5-day free trial:
Have friends who also need help with test prep?
Share this article!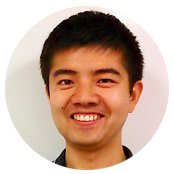 About the Author
Fred is co-founder of PrepScholar. He scored a perfect score on the SAT and is passionate about sharing information with aspiring students. Fred graduated from Harvard University with a Bachelor's in Mathematics and a PhD in Economics.
Get Free Guides
to Boost Your SAT/ACT