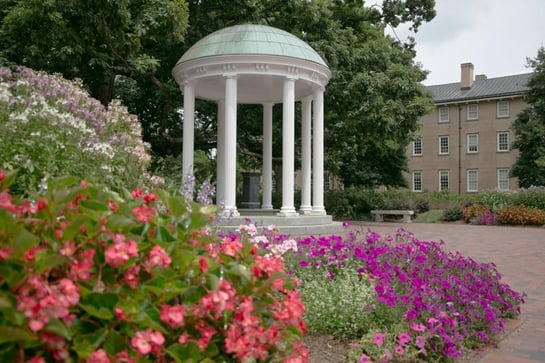 If you're applying for admission to UNC Chapel Hill, you'll have to write a total of three essays as part of your application. Your UNC Chapel Hill supplemental essays are a great way to tell the admissions committee more about yourself while also showing your interest in UNC and your dedication to your education.
In this article, we'll break down what the UNC essay prompts are, what you should talk about in each, and offer tips for writing great UNC supplemental essays.
What Are the UNC Essay Prompts?
UNC Chapel Hill uses the Common Application for its admissions process. As a first-year applicant, you'll be required to write a total of three essays: one Common Application essay and two UNC-specific essays.
The UNC supplemental essays are two 200-250 word essays that respond to UNC-specific questions. There are a total of four UNC supplemental essays to choose from; you get to pick whichever two you would like to answer.
Here are the four UNC essay prompts:
Describe an aspect of your identity and how this has shaped your life experiences or impacted your daily interactions with others?


Describe a peer who is making a difference in your school or community. What actions has that peer taken? How has their work made a difference in your life?


If you could change one thing to better your community, what would it be? Please explain.


Former UNC-Chapel Hill employee, community service member, and civil rights activist Esphur Foster once said, "We are nothing without our history." Her words are memorialized on the Northside Neighborhood Freedom Fighters monument. How does history shape who you are?
In the next section, we'll talk about how to answer each of the UNC supplemental essays.
UNC Supplemental Essays, Analyzed
Each of the four UNC essay prompts asks you to share about something in your life that the admissions committee wouldn't know from reading the rest of your application. The key to writing great UNC supplemental essays is to be personal and specific.
Let's take a look at what the admissions committee wants to know in each prompt.
Prompt 1
Describe an aspect of your identity and how this has shaped your life experiences or impacted your daily interactions with others? (200-250 words)
To answer this prompt, you'll have to do three things. First, you need to identify a peer who's active in your community and making a difference. You can interpret the word "peer" loosely here if you want to. It could be someone your age or someone from your school, or just another person in your social group you've seen making a difference.
No matter who you choose, you'll have to briefly explain who they are and what they're doing. This will help your readers contextualize why this person is important! And, as usual, it's even better if you can do this in a story format. Maybe you volunteered with someone from your dance class who also happens to be one of the most outspoken advocates for climate change in your city. Telling a story about your personal experience with them would take your essay to another level.
Finally, you need to be very specific about how the community builder you've chosen has impacted your life. While it's great if you have a close relationship with this person, you don't have to in order to write a great essay! Maybe your school's student body president organized a group that cleans litter out of neighborhoods. While you don't know her personally, her group's hard work makes your life cleaner, and it helps people have more pride in their city.
Keep in mind that even though you're talking about another person, this essay should still showcase something about you. Pick a person who inspires you or shares your values, and explain why you think their work matters. Don't miss the chance to help admissions counselors get to know you better!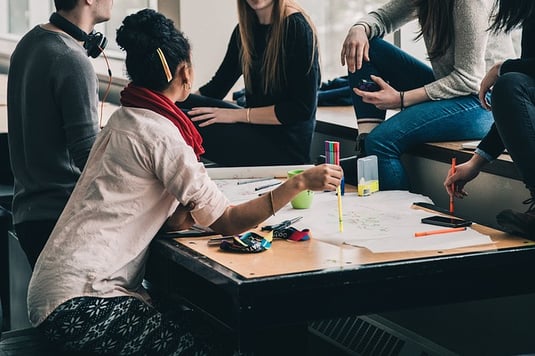 Prompt 2
Describe an aspect of your identity (for example, your religion, culture, race, sexual or gender identity, affinity group, etc.). How has this aspect of your identity shaped your life experiences thus far? (200-250 words)
To answer this prompt, you're going to have to do a little introspection. The admissions counselors want you to write about one aspect of who you are, then explain how it has impacted your values, ideas, and experiences.
The good news (and maybe bad news?) is that there are tons of facets to your personality. The prompt gives you a few big areas you can focus on, but the trick is going to be to pick an element of your identity that you can tell a story about.
Let's say you identify as trans. That's probably a huge part of who you are! To write this essay, start by telling a story about how your trans identity has shaped you. Maybe you were elected homecoming queen after you transitioned, and it showed you how accepting yourself was the first step in being accepted by others. Whatever the case may be, using a story will be key to connecting with your audience.
And of course, don't forget to answer the second part of the prompt about how this part of your identity has shaped you as a person. Make sure you're making the connection for your reader! Don't just say you're the child of Palestinian immigrants. Explain how that has solidified your commitment to humanitarianism and economic equality.
Prompt 3
If you could change one thing to better your community, what would it be? Please explain.
(200-250 words)
While this prompt may seem serious, it doesn't have to be. You don't need to do in-depth research into your neighborhood and your city's politics, but you do need to pick a change that has personal meaning for you.
For instance, maybe you and your neighbors don't know each other well and you'd like to have a greater feeling of community with the people you live nearby. That reason has nothing to do with legislation, but would still make a big impact!
The key here is to identify the thing you would change, then explain why you would make that change. Going back to our example about neighborhood community, maybe the "why" is because it would help you support one another. Your neighbors could help each other with yard work, child care, and maybe even after school tutoring! By bringing people together, not only do you take some of the burden off of individuals, but it would form the bonds that help make neighborhoods happy, healthy, and safe places to live.
The last crucial detail you need to discuss in your response is how you would contribute to this change. Don't be afraid of dreaming big! You can easily integrate your explanation of how you'd contribute into your description of the change that you want to see.
To the extent that you can, give concrete details about what you'd do to support this change. As much as this prompt is asking about your community, it's even more interested in finding out how you perceive your role in your community--and whether you take that responsibility seriously.
Prompt 4
Former UNC-Chapel Hill employee, community service member, and civil rights activist Esphur Foster once said, "We are nothing without our history." Her words are memorialized on the Northside Neighborhood Freedom Fighters monument. How does history shape who you are? (200-250 words)
This prompt is asking you to show your awareness of your place in the world beyond the things that are local to you, like your family, school, and hometown. Understanding how history has shaped who you are helps you be an ethical citizen and member of your communities--qualities that UNC is looking for in its applicants!
But "history" seems a little broad, right? The good news about that is that you can bring your own interpretation of the term "history" to your response here. You could look reflect on aspects of U.S. history, world history, or the history of a set of religious beliefs. You could write about something more personal, like your family history, or something pertaining to your academic interests, like the history of women in computer science!
The key here is to make sure you explain how a specific piece of history has shaped who you are--your identity and your views of the world. To do this effectively, you won't be able to summarize the entire history of the United States or the legacies of second-wave feminism. You'll have to incorporate one or two historical details into your story and dive deep into how they have shaped who you are. Because as the prompt says, we are nothing without our history!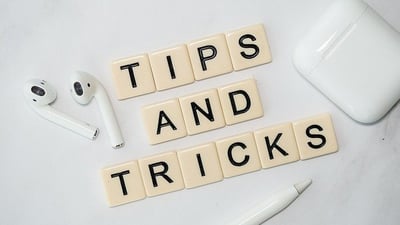 3 Tips For Mastering Your UNC Essays
Hoping to write two amazing UNC supplemental essays? Follow these key tips to do so!
#1: Use Your Own Voice
The point of a college essay is for the admissions committee to have the chance to get to know you beyond what's featured in other parts of your application. Your admissions essays are your chance to become more than just a collection of statistics—to really come alive for your application readers.
Make sure that the person you're presenting in your college essays is yourself. Don't just write what you think the committee wants to hear or try to act like someone you're not—it will be really easy for the committee to tell you're lying.
If you lie or exaggerate, your essay will come across as insincere, which will at best diminish its effectiveness and at worst make the admissions committee think twice on accepting you. Stick to telling real stories about the person you really are, not who you think UNC wants you to be.
#2: Avoid Cliches and Overused Phrases
When writing your UNC essays, don't use cliches or overused quotes or phrases. The college admissions committee has probably seen numerous essays that state, "Be the change you want to see in the world." You can write something more original than that!
Each of the UNC essays asks you something specific about your experience or background. Your essay should be 100% you—you don't want the admissions committee to think, "Anyone could have written this essay."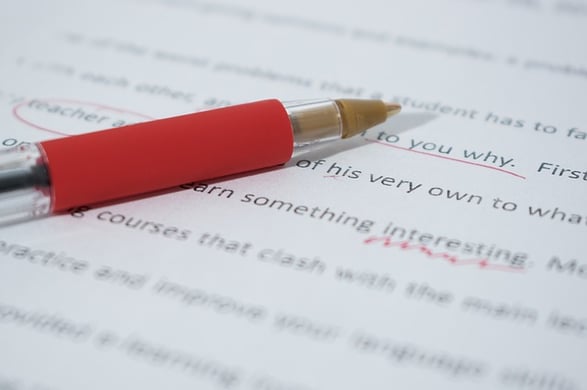 #3: Check Your Work
Your UNC essays should be the strongest example of your work possible. Before you turn in your UNC Chapel Hill application, edit and proofread your essays.
Run your essays through a spelling and grammar check before you submit and ask someone else to read your essays. You can seek a second opinion on your work from a parent, teacher, or friend. Ask them whether your work represents you as a student and person. Have them check and make sure you haven't missed any small writing errors. Having a second opinion will help your work be the best it possibly can be.
Final Thoughts
Your UNC supplemental essays are your chance to show the admissions committee what makes you special and different from the other tens of thousands of students applying for admission at UNC.
In your essays, make sure you are authentic, well-spoken, and polished so you give the admissions committee the best possible understanding of who you are as a person.
What's Next?
Need more help with your scholarship search? Read our expert guide on how to find college scholarships.
Need help writing your Common App essay?Our tips will show you how to write a Common App essay guaranteed to make you stand out from other applicants!
How does UNC's selectivity compare with those of other top colleges? Get the answer in our guide to the most selective schools in the nation!

Want to write the perfect college application essay? Get professional help from PrepScholar.
Your dedicated PrepScholar Admissions counselor will craft your perfect college essay, from the ground up. We'll learn your background and interests, brainstorm essay topics, and walk you through the essay drafting process, step-by-step. At the end, you'll have a unique essay that you'll proudly submit to your top choice colleges.
Don't leave your college application to chance. Find out more about PrepScholar Admissions now:
Have friends who also need help with test prep?
Share this article!
About the Author
Hayley Milliman is a former teacher turned writer who blogs about education, history, and technology. When she was a teacher, Hayley's students regularly scored in the 99th percentile thanks to her passion for making topics digestible and accessible. In addition to her work for PrepScholar, Hayley is the author of Museum Hack's Guide to History's Fiercest Females.
Get Free Guides
to Boost Your SAT/ACT