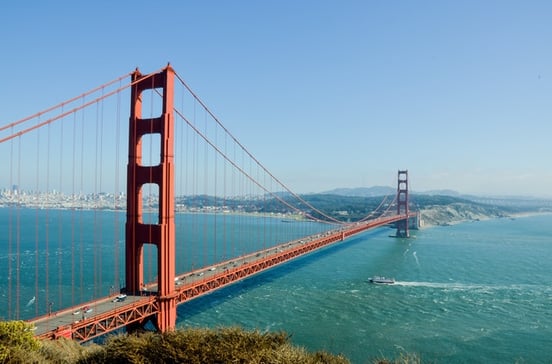 UC vs CSU: they might have similar letters, but they're definitely not the same thing! The University of California and the California State University are two highly regarded public university systems based throughout California. But what is the difference between UC and CSU? How are the UC and CSU schools different and how are they alike?
In this UC vs CSU guide, we give you a comprehensive comparison of Cal State vs UC and go over what these differences and similarities mean for you and your college choices. First, though, let's take a look at what the UC schools and CSU schools actually are, starting with the UC system.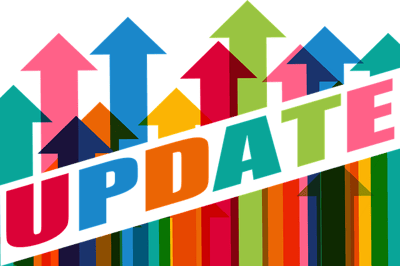 UPDATE: How COVID-19 Is Affecting UC and CSU Schools in 2020-2021
Because of the coronavirus pandemic, the University of California and the California State University systems have made some changes to how admissions will work in 2020-2021.
Changes to University of California Schools
Your admission won't be automatically rescinded if you can't get your transcript to the school by July 1, 2021, as long as you contact the admissions department well ahead of time and work with an admissions counselor.

If you can't finalize your admissions decision by the deadline to accept (May 1 for freshmen, June 1 for transfer students), you can contact the admissions office about deferment. UC schools are being flexible and working with students who've been affected by COVID-19.

UC schools have gone test optional in 2021, meaning that you can submit your test scores, but they aren't a required part of your application.
Additionally, all UC schools will stop requiring the ACT and SAT as part of the admissions process for in-state students by 2025. For more information about what that means for you, check out this FAQ. For the most up-to-date information on UC schools and the coronavirus, be sure to check out the COVID-19 page for UC schools.
Changes to CSU Schools
Like the University of California, California State schools have also made some pretty substantial changes for the 2020-2021 academic year. If you're applying for Fall 2021 admission to a CSU school, here are some changes you can expect:
CSU schools will accept grades of "Credit" or "Pass" to fulfill course requirements for spring or summer 2020 terms. These pass/fail grades won't be calculated into students' GPAs, though.

Students who can't submit their transcripts by the July 15, 2020 deadline won't have their admission rescinded. Instead, they'll be accepted on a provisional status until they can have their transcripts sent to their school. Transcripts must be received during the Fall 2020 semester.

CSU will honor all existing transferable credit for 2020 AP exams where students score a 3, 4, or a 5.

CSU will temporarily suspend the use of ACT/SAT examinations in determining admission eligibility for all CSU campuses for the 2021-2022 academic year.
For a full list of the admissions changes and the most up-to-date information, check out Cal State's COVID-19 admissions page. For more information about your CSU school's plan, check your university's website or use this handy search tool.
What Are the UC Schools?
The University of California system is a group of highly prestigious public research universities in California. Established in 1869, UC has grown to include over 280,000 students and 227,000 staff and faculty members.
There are 10 campuses, nine of which offer both undergraduate and graduate education:
UC Berkeley
UC Davis
UC Irvine
UCLA
UC Merced
UC Riverside
UC San Diego
UC San Francisco (graduate programs only)
UC Santa Barbara
UC Santa Cruz
The UC schools are large schools, typically with 20,000 or more undergrads. UCLA has the biggest undergrad enrollment of the UC schools at 31,600, while UC Merced has the smallest enrollment at around 8,000 (it's also the newest of the UC schools, having opened its doors in 2005).
As a whole, the UC system offers 160 academic disciplines and 800 degree programs.
UC schools are highly regarded and top-ranked. They are extremely competitive to get into and are considered some of the best public universities in the nation.
What Are the CSU Schools?
The California State University system is a group of public universities based in California. It is the largest public four-year university system in the US.
Even though the CSU schools aren't nearly as competitive as are the UC schools, they're still pretty popular because they offer quality academics at an affordable price for California residents.
Officially established in 1972, the CSU system comprises 23 schools, which all have undergraduate programs available:
CSU Bakersfield
CSU Channel Islands
CSU Chico
CSU Dominguez Hills
CSU East Bay
CSU Fresno
CSU Fullerton
Humboldt State University
CSU Long Beach
CSU Los Angeles
Cal Maritime Academy
CSU Monterey Bay
CSU Northridge
Cal Poly Pomona
CSU Sacramento
CSU San Bernardino
San Diego State University
San Francisco State University
San Jose State University
Cal Poly San Luis Obispo
CSU San Marcos
Sonoma State University
CSU Stanislaus
In total, approximately 482,000 students attend CSU, where 53,000 faculty and staff are employed.
Undergrad enrollment varies tremendously at the CSU schools. CSU Fullerton has the largest enrollment at about 35,000 undergrads, while Cal Maritime has the smallest enrollment at just over 1,000 undergrads.
Additionally, CSU has an incredibly diverse student body, with a high percentage of non-traditional and commuter students, and is known for catering to minority and low-income students.
Unlike the UC schools, which focus more on research and academic publishing, CSU focuses more on helping students develop professional, practical skills that will lead them to great jobs right out of college.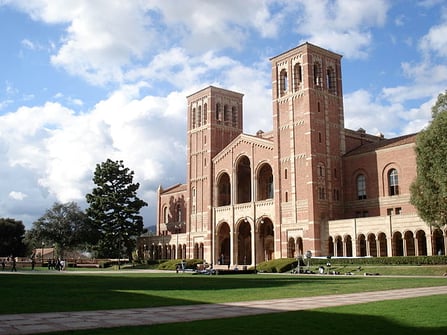 UCLA campus (Alton/Wikimedia Commons)
UC vs CSU: Full Comparison
Here's a side-by-side Cal State vs UC comparison so you can see how the two university systems are both different and alike:
University of California
California State University
Nickname(s)
UC
CSU, Cal State
Location
Mostly large cities in northern and southern California
Mix of small and large cities throughout California
Public or Private?
Public
Public
Total Enrollment
285,216
481,929
# of Campuses
9 + 1 graduate school
23
# of Bachelor's Programs
~900
~2,700
US News Ranking
Highest: UCLA, #20 (Nat'l)
Lowest: UC Merced, #97 (Nat'l)
Highest: Cal Poly San Luis Obispo, #3 (Regional West)
Lowest: CSU East Bay, #80 (Regional West)
Niche Grades
Highest: A+ (UCLA, UC Berkeley, UCSB)
Lowest: B (UC Merced)
Highest: A (Cal Poly San Luis Obispo)
Lowest: B- (CSU East Bay)
Acceptance Rate
Highest: UC Merced, 72%
Lowest: UCLA, 12%
Highest: CSU Bakersfield, 100%
Lowest: Cal Poly San Luis Obispo, 28%
6-Year Graduation Rate
85.3%
62.1%
Gender Ratio
Female: 53%
Male: 47%
Unknown: <1%
Female: 57%
Male: 43%
Non-Binary: <1%
Ethnicity Breakdown
Asian/Pacific Islander: 30%
White: 24%
Hispanic/Latinx: 22%
International: 16%
African American: 4%
Unknown: 3%
Hispanic: 43%
White, Non-Hispanic: 22%
Asian American: 15%
Non Resident Alien: 6%
African American: 4%
Two or More Races: 4%
Unknown: 4%
American Indian: <1%
Pacific Islander: <1%
Commuter Schools?
Not really, except for UC Irvine and UC Riverside
Yes, most campuses
Average Tuition & Fees
In-state: $14,100
Out-of-state: $43,800
In-state: $6,782
Out-of-state: $16,286
Overall Reputation
World-class public university system known for its premier academics, selectivity, and research
Very large, high-quality public university system known for its affordability and flexible class offerings
Nicknames
The University of California system is often shortened to "UC," which is why you'll typically see the UC schools referred to as UC Berkeley or UC Irvine, for example, instead of the University of California, Berkeley or the University of California, Irvine (both of which are definitely a mouthful!).
That being said, "UC" can also refer to the University of Cincinnati, so be sure to specify which University of California school you're talking about.
The California State University system is usually called "CSU" or "Cal State." So the California State University, Fullerton could be called either CSU Fullerton or Cal State Fullerton, for instance.
Be aware that "CSU" can refer to several other colleges, too, such as Colorado State University, Chicago State University, and Cleveland State University.
Location
There are 10 UC schools (including one graduate-only school in San Francisco) and 23 CSU schools.
The UC schools are mostly located in larger cities in either northern or southern California:
CSU is a little different. Since there are more CSU schools than there are UC schools, the system is more spread out across the state and has campuses in smaller cities as well as larger cities. This element of convenience makes CSU easier to access for many people throughout California.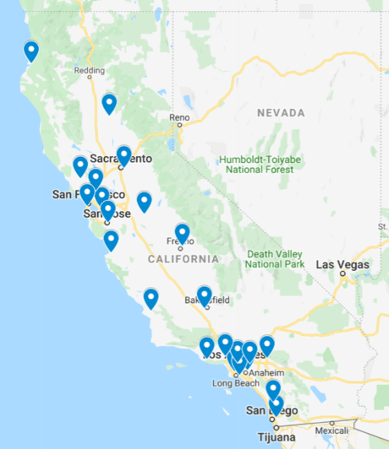 University Type
Both the University of California and the California State University are public state university systems, meaning that they're both funded by the California State government. For more information on how public universities differ from private ones, check out our in-depth guide.
Size
CSU is by far the larger of the two systems, both in terms of number of schools and student enrollment. While UC is home to nine undergraduate schools and 280,000+ students, CSU has 23 schools and a whopping 480,000+ students.
Regarding undergraduate enrollment specifically, UC currently has 285,126 undergrads while CSU has 481,929 undergrads. However, the individual campuses in the UC and CSU systems vary quite significantly in enrollment.
The following chart shows total undergraduate enrollment at UC and CSU schools, from largest undergraduate student body to smallest. All UC schools have been highlighted in green.
| | |
| --- | --- |
| School | Undergrad Enrollment |
| CSU Fullerton | ​40,445 |
| CSU Northridge | ​38,391 |
| CSU Long Beach | 38,075 |
| San Diego State | 35,081 |
| San Jose State | 32,926 |
| CSU Sacramento | ​31,156 |
| UC Davis | 30,982 |
| UC San Diego | 30,794 |
| UC Irvine | 30,382 |
| San Francisco State | ​29,586 |
| CSU Los Angeles | ​27,675 |
| Cal Poly Pomona | ​26,443 |
| UC Santa Barbara | 23,349 |
| UC Riverside | 22,055 |
| CSU San Bernardino | ​20,311 |
| UC Santa Cruz | 17,517 |
| CSU Chico | 17,014 |
| CSU Dominguez Hills | 15,741 |
| CSU East Bay | 15,528 |
| CSU San Marcos | 13,964 |
| CSU Stanislaus | ​10,974 |
| CSU Bakersfield | 10,493 |
| Sonoma State | 9,459 |
| UC Merced | 8,151 |
| Humboldt State | 8,347 |
| CSU Monterey Bay | ​7,616 |
| CSU Channel Islands | ​7,093 |
| Cal Maritime | 1,120 |
As you can see, the three largest schools are as follows:
CSU Fullerton
CSU Northridge
CSU Long Beach
And the three smallest schools are as follows:
Cal Maritime
CSU Channel Islands
CSU Monterey Bay
Most UC schools are very large, with around 20,000 to 30,000 students.
Meanwhile, the CSU schools have a broader spread of enrollment, with some larger schools (including CSU Fullerton, CSU Long Beach, and San Diego State), some smaller, and many in the medium and medium-large range (about 10,000-20,000 students).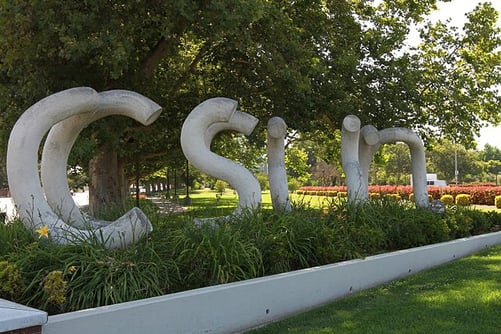 CSU Northridge (Guanzhan Chen/Wikimedia Commons)
Academics
Whereas the UC system offers about 900 bachelor's degree programs, the CSU system offers more than 2,700 bachelor's programs. Obviously, what's available at each specific UC and CSU school will vary, so make sure to check ahead of time what majors and minors are offered at the UC and/or CSU schools you're considering.
You can look at the list of UC majors by school here, and the list of CSU majors by school here.
Rankings and Grades
While both the UC system and CSU system are solid options for college, the UC schools are much more highly ranked and prestigious overall.
All UC schools rank in the top 100 national universities on US News. By contrast, most CSU schools rank fairly well, but not amazingly, on the US News Best Regional Universities West list.
In addition to US News rankings, we looked at student-produced grades on Niche. Niche grades for UC and CSU schools indicate high to very high student satisfaction at UC, and average to high student satisfaction at CSU.
Three UC schools managed to nab an A+ rating (UCLA, UC Berkeley, and UC Santa Barbara), which no CSU schools were awarded. The highest grade a CSU school earned was an A, an honor that goes to Cal Poly San Luis Obispo.
Selectivity
Overall, the UC schools—being very prestigious and highly ranked—are much more difficult to get into than are the CSU schools, especially UC Berkeley and UCLA, the two highest-ranked schools.
In other words, acceptance rates at UC schools are often far lower than those at CSU schools.
Here's an overview of the acceptance rates for all UC and CSU schools, from most selective to least. Once again, all UC schools have been highlighted in green for clarity.
As you can see here, eight of the nine UC schools have acceptance rates around 50% or lower, making them all at least somewhat selective. By contrast, most of the CSU schools are much easier to get into, with many having acceptance rates of 55% or higher.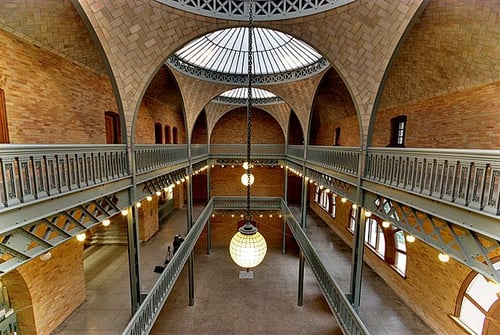 Hearst Memorial Mining Building at UC Berkeley (Joe Parks/Wikimedia Commons)
Student Demographics
Both UC and CSU have slightly more female-identifying students than they do male-identifying students (as well as a nominal number of unknown or non-binary students).
Ethnic demographics differ somewhat, however. At UC, the three largest ethnic/racial groups are Asians/Pacific Islanders (30%), whites (24%), and Hispanics/Latines (22%). At CSU, it's Hispanics (43%) followed by non-Hispanic whites (22%) and Asian Americans (15%).
Both university systems have a clear devotion to diversity, but CSU shines a little brighter in its commitment to serving Hispanic/Latinx populations Currently, 21 out of its 23 schools are Hispanic-Serving Institutions (HSIs).
Still, the UC system is making big strides to serve this population, too. At present, six of the 10 UC schools are considered HSIs.
Commuter Schools
One major difference between UC schools and CSU schools is undergraduates' living situations.
At most UC schools (besides UC Riverside and UC Irvine), it's very common for undergraduates to live on campus in university housing. At most CSU schools, however, undergraduates commute to campus and do not usually live in university housing (if even offered).
There are several advantages when it comes to commuter campuses, such as the option to save money on housing by living at home with your parents and having more flexible class options, which are often given to accommodate older, non-traditional students.
Nevertheless, some of the cons of commuting to college include the following:
It can be harder to make friends and socialize
Traffic can be a nightmare, especially in big cities in California
You'll likely have to race to find parking every day before class
To learn more about commuter campuses, read our in-depth guide.
Tuition and Fees
Since both the UC and CSU systems are public university systems, what you pay in tuition and fees will ultimately depend on whether you're a California resident or not. In-state tuition every year is$6,782 at CSU and $14,100 at UC. As you can see, CSU is far cheaper to attend than a UC school—in fact, it's more than $7,000 cheaper!
When it comes to out-of-state tuition and fees, these figures jump dramatically. At UC, out-of-state students must pay $43,900 per year—over three times higher than what in-state students pay. By contrast, CSU charges tuition differently to out-of-state students, either by the semester unit ($396 each) or by the quarter unit ($264 each).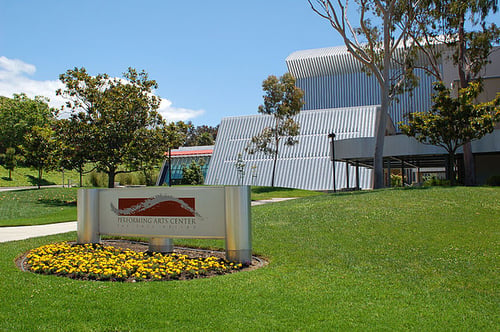 Cal Poly San Luis Obispo
UC vs CSU: Which Schools Should You Apply To?
When it comes to Cal State vs UC, which schools should you apply to? Here are four useful tips to help you make your decision.
#1: Think About Size and Setting
Two big factors for many students are the size and overall location of the school.
With UC schools, most are on the larger end in terms of undergrad enrollment (with 20,000-40,000 students), whereas the CSU schools vary significantly, from as few as 1,000 undergrads to as many as 40,000.
If you're interested in having a smaller, more intimate student body, first look at the CSU schools before you consider any UC schools. If you'd prefer a more bustling environment, then feel free to look at pretty much all the UC schools (except UC Merced) and about half the CSU schools.
In terms of setting, location can vary a lot for both UC and CSU depending on the campus. It might help to remember, though, that UC schools are mostly based in larger cities, whereas CSU schools can be found in smaller cities as well as larger ones.
If you plan on commuting to school, keep in mind that larger cities might have worse traffic.
#2: Figure Out Your Academic Interests
Another factor to consider is your academic interests and what you want to major in (if you know).
UC and CSU schools don't all offer the same majors and minors, so you'll definitely have to do some research to see what kinds of programs each school offers and whether they have the ones you're interested in. You can do this by using the list of UC majors and the list of CSU majors.
For example, a few CSU schools offer majors in apparel/fashion merchandising and management, whereas no UC schools offer any equivalent undergraduate program.
You might also want to take into consideration whether your field has a better reputation at UC or CSU. For example, both UC Berkeley and UCLA have premier engineering programs, so you might want to prioritize applying to these schools if you're planning to be an engineering major.
#3: Consider Costs and Financial Aid
UC and CSU differ a lot in what they charge you for tuition and fees each year, so make sure that you're fully aware of what you'll be responsible for paying. Although it's clearly a lot cheaper to attend CSU instead of UC, doing this might mean sacrificing quality of academics and overall prestige for affordability.
Remember, too, that you'll need to consider financial aid packages. Despite UC's high cost, 56% of California undergrads at UC pay absolutely nothing in tuition. As for CSU, there are tons of merit-based scholarships you can apply for to try to save some money.
Whether you apply to UC schools, CSU schools, or a combination of the two, it'll be a smart idea to look into external scholarships as well.
#4: Compare Your Academic Profile With Those of Admitted Students
Lastly, you'll need to consider your own academic profile—that is, your GPA and SAT/ACT scores—and see how you compare with real admitted applicants to the UC and/or CSU schools you're looking at. Doing this should help you make an ideal college list that includes a balanced number ofsafety schools, target schools, and reach schools.
For example, if your GPA and SAT/ACT scores are about the same as those of admitted students to a particular UC or CSU school, then that institution can be considered a match, or target, school.
If your GPA and scores are higher, then that's a safety school, as you're very likely to get accepted.
Finally, if your GPA and test scores are significantly lower than the averages at a certain UC or CSU school, then that institution can be considered a reach school, as you're unlikely to get in with your current academic profile (but still could, of course).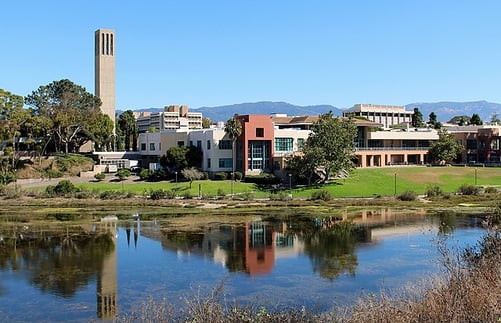 UC Santa Barbara (Coolcaesar/Wikimedia Commons)
Recap: What's the Difference Between UC and CSU?
So when it comes to UC vs CSU, how do these two university systems actually differ?
For starters, the University of California is a very renowned public university system known for its world-class research and highly accomplished professors. Meanwhile, as the largest four-year public university system in the US, the California State University is primarily known for its quality academics and affordability.
Here are some other key ways these two university systems differ:
Size: There are 10 UC schools, including one graduate school, and 23 CSU schools; regarding enrollment, CSU has around 200,000 more total students than UC does, and its schools have a bigger range in enrollment as well


Degree programs: UC offers around 900 bachelor's programs, while CSU has over 2,700


Rankings: All UC schools are ranked extremely high, whereas CSU schools typically rank well but not great


Selectivity: UC schools are generally much harder to get into than CSU schools, which range in acceptance rate from as low as 30% to as high as 100%


Tuition and fees: CSU is much cheaper than UC, especially if you are an out-of-state student; however, UC does offer a lot of financial aid that can help offset these costs
In the end, to find the right college for you—whether that happens to be a UC school, a CSU school, or something totally different!—you must consider the following four factors:
Size and setting
Your academic interests
Costs and financial aid
How your academic profile compares with those of admitted students
And with that, I say good luck with your UC and CSU applications!
What's Next?
Want to learn more about the UC schools and CSU schools? Then refer to our ultimate guides to the University of California system and the Cal State system.
Applying to one or more UC schools? Then you'll certainly want to check out our tips on how to put together a great UC application and how to write your very best UC essay.
Interested in other school comparisons? Take a look at our Penn vs Penn State comparison, as well as our SUNY vs CUNY analysis!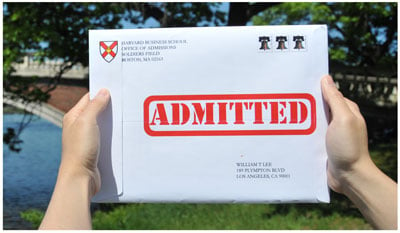 Want to build the best possible college application?
We can help. PrepScholar Admissions is the world's best admissions consulting service. We combine world-class admissions counselors with our data-driven, proprietary admissions strategies. We've overseen thousands of students get into their top choice schools, from state colleges to the Ivy League.
We know what kinds of students colleges want to admit. We want to get you admitted to your dream schools.
Learn more about PrepScholar Admissions to maximize your chance of getting in.
Have friends who also need help with test prep?
Share this article!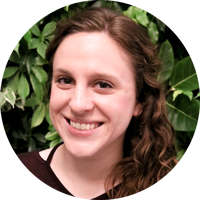 About the Author
Hannah received her MA in Japanese Studies from the University of Michigan and holds a bachelor's degree from the University of Southern California. From 2013 to 2015, she taught English in Japan via the JET Program. She is passionate about education, writing, and travel.
Get Free Guides
to Boost Your SAT/ACT