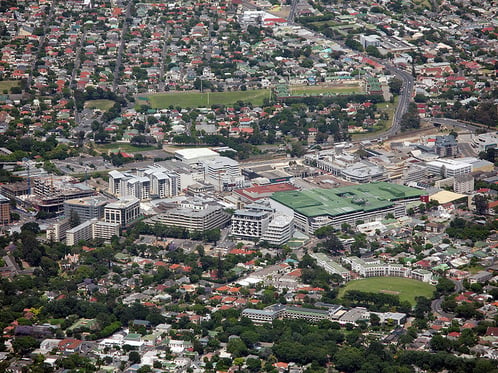 The Claremont Colleges—which are also known as the Claremont Consortium or the 7Cs—are a group of private liberal arts schools in Southern California. As a consortium, these universities work together to provide common resources and a wide range of academic opportunities for their students.
If you're not 100% sure what a college consortium is or how it works, don't worry. In this article, we'll teach you everything you need to know about the Claremont Consortium. We'll explain:
The history of the Claremont Colleges
Which colleges are part of the Claremont Consortium
The essential stats for each Claremont College, including admissions rate, enrollment numbers, and national ranking
The features that make each Claremont College unique
The benefits of attending a Claremont College
We'll wrap up with our five top tips for getting into a Claremont College. Now, let's get started!
Featured Image: Htonl/Wikimedia
What Are the Claremont Colleges?
The Claremont Colleges are a group of seven colleges—five undergraduate colleges, and two graduate colleges—located in Claremont, California, which is in eastern Los Angeles County. The consortium was established in 1925 and modeled after the design of Oxford University. Like Oxford, the aim of the Claremont Colleges is to offer students the resources of a big university and the specialization and personal attention that small colleges provide.
The undergraduate colleges that are part of the Claremont system are:
The two graduate colleges that are part of the Claremont system are:
These colleges are also very close to one another--in fact, all the campuses (except for Keck) occupy one square mile. But the thing that makes the 7Cs so unique is that they collaborate. For example, the colleges share a library, campus safety services, and campus health services.
The biggest perk of being a student at one of the seven Claremont Colleges is that you can take classes at any of the other colleges in the Consortium. Across all seven colleges, the Claremont Consortium has approximately 7700 students, 3600 faculty and staff, and offers over 2000 courses each semester.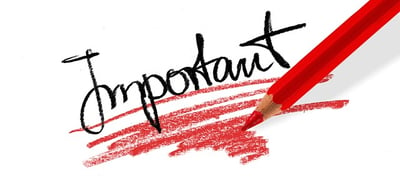 The Claremont Colleges: Important Stats
The seven Claremont Colleges are governed by similar values and goals, but each one is unique in its own way. Below, we'll cover the important stats for each Claremont College, including their acceptance rate, enrollment numbers, and student to faculty ratio.
What are the Claremont Colleges rankings and the Claremont Colleges acceptance rates? We've included each college's national ranking as a liberal arts college according to U.S. News and World Report.
College Name

Graduate/

Undergraduate

Admissions Rate

Total Enrollment

Student to Faculty Ratio

National Liberal Arts College Ranking

Claremont McKenna College

Undergraduate

10%

1,343

8:1

6

Harvey Mudd College

Undergraduate

14%

895

8:1

25

Pitzer College

Undergraduate

14%

1,119

10:1

36

Pomona College

Undergraduate

7%

1,718

8:1

4

Scripps College

Undergraduate

32%

1,089

10:1

28

Claremont Graduate University

Graduate

Varies based on area of study

2,032

8:1

n/a

Keck Graduate Institute

Graduate

40%-50%

617

12:1

n/a
As you can see, each college is small. All of the campuses have fewer than 2,000 students enrolled! But taken as a group, the Claremont Colleges are about the same size as Princeton University or Pepperdine University, which are also private liberal arts schools.
The Claremont Colleges are also very selective schools. Most of the undergraduate colleges have admissions rates of 14 percent or less, making them as competitive as schools like Georgetown and UCLA. Pomona College, with its acceptance rate of 7 percent, is even more competitive than Duke, Dartmouth, and Julliard!
That means you'll need to have a fantastic GPA, great test scores, and an excellent college application if you want to get into one of the Claremont Colleges.
A college consortium like Claremont's offers some unique perks to its students, like small faculty-to-student ratios and the ability to take classes at any of the member schools.
(Nick Youngson/NYPhotographic)
What Are the Benefits of Attending a Claremont College?
Each Claremont College provides a 4-year liberal arts education. These private colleges have been nationally recognized for the quality and rigorousness of their academic programs. (Like earlier, some of the Claremont Colleges are as competitive as Ivy League schools, like Cornell and UPenn!) Students who attend the Claremont Colleges will definitely have access to a top-tier education.
For many students, the location of the Claremont Colleges is a huge perk, too. Claremont is located an hour away from Los Angeles in Southern California. Along with the beaches and beautiful weather, the Claremont Colleges' location provides great employment opportunities, too! Students who are interested in working in tech, entertainment, aerospace, transportation, or fashion will benefit from the 7C's proximity to L.A.
The student-to-faculty ratio is another reason students choose to attend a Claremont Consortium college. With ratios ranging from 8:1 to 10:1, the Claremont Colleges give students the chance to get to know their professors and receive one-on-one guidance in their academics. Small class sizes give students the opportunity to engage with each other in collaborative learning, interact with their professors, and receive personalized instruction, all of which are often crucial to college student success.
Another major perk of attending a Claremont Consortium is the "small college" feel. Because each individual school is small, students get to know their fellow students much better than they would if they attended a much larger school. The tight-knit nature of the small campus environment is great for students who want a more intimate college experience.
But students still get some of the benefits of attending a larger campus. Students who attend a Claremont College have the unique opportunity to take classes at other colleges that are a part of the Claremont Consortium. So, for instance, if you are a student at Pitzer College but you find a course listing at Claremont McKenna College that interests you, you can take that course! This gives Claremont students the chance to connect with even more faculty members and Claremont students. Because of this, students from every campus end up mingling together as part of a larger community.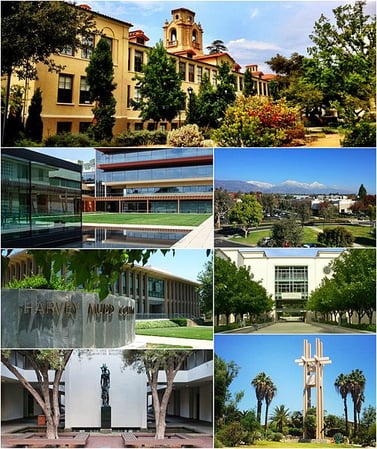 Even though the Claremont Colleges work together, they're still individual schools. Each college in the consortium offers something different to enrolled students. You can learn more about the unique qualities of each school below!
(Jodamaster/Wikimedia)
What Are Each of the Claremont Colleges Known For?
The Claremont Colleges are unified by a belief in the value of collaborative education, but each school has its own mission and academic specializations. That's why you have to apply to, and be accepted by, one of the Claremont Colleges rather than the 7Cs as a whole.
Each of the Claremont Colleges is unique, so you'll want to make sure you're applying to the school that most closely aligns with your needs and goals. You can learn more about each of the Claremont Colleges below.
Claremont McKenna College is an undergraduate college that specializes in economics and government, but this school is also known for its majors in the natural sciences, social sciences, and humanities. This school emphasizes good citizenship through responsible leadership in the professional world. This school teaches students to think critically about the connections between business, politics, economics, and social issues.
Another major draw of this school is its eleven world-class research institutes and accessible opportunities for undergraduate students to conduct research with faculty. More than 90% of Claremont McKenna students complete internships, so this school may be a good fit for students who want real-world experience in their field before graduation.
Harvey Mudd College specializes in engineering, mathematics, computer science, and the physical and biological sciences. Many students who are interested in pre-med, engineering, or a tech career attend Harvey Mudd College.
What makes this school unique is that it's also a liberal arts college. Harvey Mudd teaches students to be aware of the social impact of their work in science, math, and technology. Harvey Mudd students also have the chance to participate in high-level research projects and gain real-world experience through the renowned Clinic Program.
Pitzer College is known for its interdisciplinary education and leadership in social justice, intercultural understanding, and environmental sustainability. Pitzer also offers excellent programs in the arts, humanities, and social, behavioral, and natural sciences.
One appealing--and unique--thing about Pitzer is that students at this school shape their own educational path. Students can work from a set of focused educational objectives in collaboration with Pitzer faculty to design their degree plan. Pitzer students can even create their own special majors!
Students searching for a top-ranking liberal arts education with tons of flexibility and interdisciplinary opportunities may find they fit in at Pitzer College.
Pomona College is best known for its interdisciplinary study across the arts and sciences. This school has also adopted admissions and financial aid policies that make attending a top-ranked school possible for students from all walks of life.
For instance, Pomona College admits domestic applicants regardless of their ability to cover the costs of attendance, then meets the full demonstrated financial need of all admitted students. In fact, 56 percent of Pomona students receive financial aid. Additionally, almost all Pomona students live on campus in residence halls. If you're looking for a close knit community of student-scholars from all over the world, Pomona may be worth your consideration.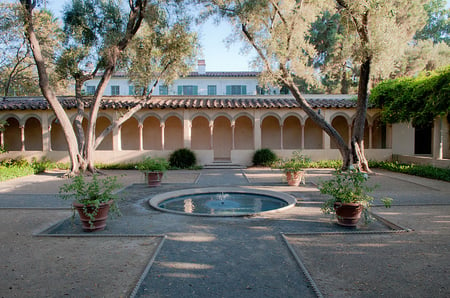 Scripps College is the only women's college in the Claremont Consortium.
(Luke Photography/Wikimedia)
Scripps College is the only women's college of the 7Cs. If you're interested in attending an all-women's university, then Scripps might be a good choice for you.
Scripps offers a robust liberal arts education with interdisciplinary curriculum and progressive policies that promote diversity and inclusion across the educational experience. One unique thing about Scripps is that all students are required to complete an undergraduate thesis or project as part of their graduation requirements. In addition to promoting engagement in original research, Scripps College confers a higher percentage of STEM degrees than any other women's college in the U.S.
Claremont Graduate University is one of two graduate schools in the Claremont Consortium. This school offers master's and doctoral degrees, dual degrees, and interdisciplinary opportunities. CGU's academic programs are practice-based, which means they're hands-on. That may appeal to students who want to begin working in their fields of study prior to earning their graduate degree.
Claremont Graduate University is a rare example of an institution devoted entirely to graduate study. This means CGU is able to offer low student-to-faculty ratios, small class sizes, and individualized mentorship from faculty.
As the only other graduate-only institution in the Claremont Consortium, Keck Graduate Institute (KGI) offers five graduate degree programs focusing on the life sciences. These academic programs are organized into the School of Applied Sciences and the School of Pharmacy. KGI is also preparing to launch a School of Medicine where students can train to become MDs.
KGI is a school for students who want to pursue a career in life and health sciences, engineering, business, pharmacy, and/or genetics. Students at KGI will also have lots of opportunities for team-based learning and gain top-notch industry experience.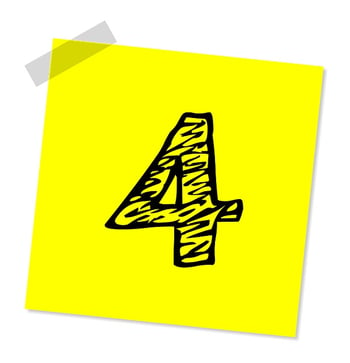 4 Tips for Getting Into a Claremont College
You know by now that the Claremont Colleges are pretty selective. But it's important to keep in mind that the Claremont Colleges can be selective in different ways. Each school has its own application process with unique admissions requirements, so you'll want to do thorough research on each Claremont College you want to apply to.
However, there are some general steps you can take to ensure your application to any of the 7Cs is stellar. Read on for our top tips for getting into a Claremont College.
Tip 1: Know the School's Mission
Each Claremont College has a unique mission, and each school wants to know that you are prepared to contribute to their mission. This means you need to know and understand what their mission is!
This starts with a quick search for each school's mission statement. Knowing each school's mission will help you tailor your application to match its values. This will help admissions counselors see that you're a great fit for their school.
Tip 2: Start Your Application Early
Because the Claremont Colleges are selective, you'll need your application to be as perfect as possible to have the best chance of getting in. And that means starting things early.
Here's what we mean. First, make sure you start taking your standardized tests with enough time that you're able to make a great score. Be sure you're participating in extracurricular activities (and you might even consider setting yourself up for a spike.) And of course, start the essay writing process months in advance so you have time to revise, revise, revise!
Tip 3: Take Tough Courses
It's no secret that the 7Cs offer rigorous educational experiences. Claremont admissions wants to know that you're up to the challenge, so you'll need to show evidence of success in tough courses on your application.
In fact, Harvey Mudd Admissions emphasizes that applicants who opt out of difficult high school courses will be at a disadvantage in the admissions process. Now, this doesn't necessarily mean that you need to take seven AP courses per semester. It does mean you need to figure out how many advanced courses you can realistically fit into your schedule while still maintaining your GPA and other outside commitments.
Tip 4: Stick to Your Goals...and Your Values
Each Claremont Consortium school relies on a holistic admissions process. This means that they'll consider a range of factors about you, from your high school GPA, to your test scores, to your extracurricular activities. It also means that Claremont admissions wants to learn about you as a person.
For example, if you list four years of volunteering at a local veteran's hospital on your resume, Claremont admissions may want to know why that experience was meaningful to you and how it has prepared you for life as a Claremont student. In general, you need to be prepared to answer questions about what activities mean the most to you, what goals motivate you, and what ideas you're excited about in order for your Claremont applications to be top notch.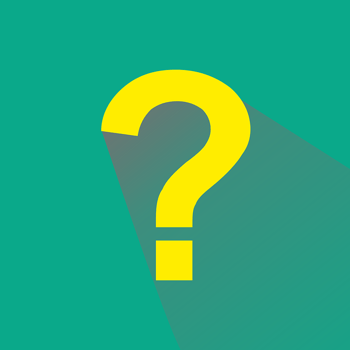 What's Next?
In order to get into a selective school, you'll need to have an excellent high school GPA. If you need a little extra help in that department, don't miss our expert advice on how to bring your GPA up as quickly as possible.
AP and IB courses will also look great on your college applications. That's because AP and IB classes are designed to prepare you for college. You can learn more about AP classes here, and don't miss our run-down of IB classes here.
And of course, you'll also need a fantastic SAT or ACT score to get into the school of your dreams. And guess what? A perfect score is possible! Our experts will show you how to make a perfect score on your SAT or your ACT.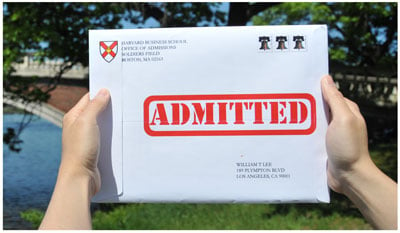 Want to build the best possible college application?
We can help. PrepScholar Admissions is the world's best admissions consulting service. We combine world-class admissions counselors with our data-driven, proprietary admissions strategies. We've overseen thousands of students get into their top choice schools, from state colleges to the Ivy League.
We know what kinds of students colleges want to admit. We want to get you admitted to your dream schools.
Learn more about PrepScholar Admissions to maximize your chance of getting in.
Have friends who also need help with test prep?
Share this article!
About the Author
Ashley Sufflé Robinson has a Ph.D. in 19th Century English Literature. As a content writer for PrepScholar, Ashley is passionate about giving college-bound students the in-depth information they need to get into the school of their dreams.
Get Free Guides
to Boost Your SAT/ACT