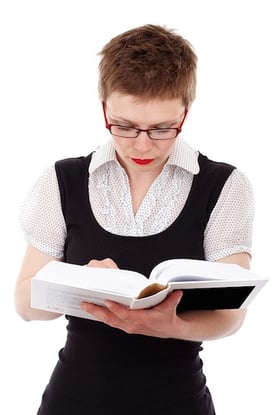 Understanding how the SAT scoring system works is an important part of preparing for the test - how else are you supposed to measure progress and set goals? The SAT has undergone some recent changes, which means that the scoring system that most people were familiar with has seen a radical overhaul. Here, I'll cover how the scoring system has changed and what that means for you.
What's Changed?
Prior to 2005, the SAT had just two sections (Math and Reading), each scored from 200-800 points for a maximum total of 1600. In 2005, the College Board instituted a new test with three sections - this changed the maximum possible score to 2400. The new version of the SAT also came with updates to test content and question types.
At the beginning of 2016, the College Board once again updated the SAT both in terms of the scoring system and test content. We're now back to two mandatory SAT sections (Math and Writing & Language), each scored from 200-800 points, but there's also an optional essay section. You might notice that the structure is fairly similar to that of the ACT.
Another important change is the switch to rights-only scoring, which means that points are no longer deducted for wrong answers. Put simply, there's no more guessing penalty on the SAT.
For more detailed information on these changes, check out our complete guide to the SAT.
The Highest Possible SAT Score
Like I mentioned, there are now only two mandatory SAT sections, each scored out of a maximum of 800 points. This means that the new highest possible SAT score is 1600.
Read more about what counts as a good, bad, or average SAT score.
The Essay
The essay used to be a mandatory part of the SAT Writing section - it's now an optional, separate section with an independent scoring system. Your essay score is not included in the total maximum score of 1600.
Two graders will read your essay and score your work on three different dimensions: reading, analysis, and writing. Each grader will give you between 1-4 points on each dimension. In sum, then, each dimension is being scored out of a total of 8 points. Three separate scores (out of 8 points each) means that the highest possible essay score is 24 total points.
Read more about the SAT essay and how it's scored.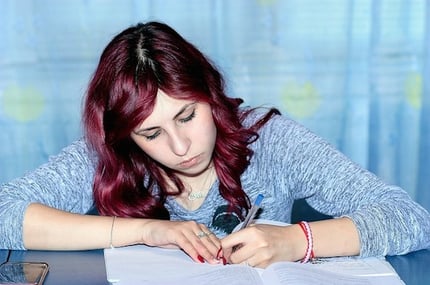 Because the essay is now scored on three separate dimensions, it may make it easier for you to hone in on (and improve) your writing weaknesses.
What These Scoring Changes Mean for You
These changes may not seem like a huge deal, but these structure and scoring updates may change the way you approach the test. Here are the major things to keep in mind as prepare for this new SAT:
There's a Greater Emphasis on Math
On the old SAT, the reading & writing sections accounted for ⅔ of your total score whereas math accounted for only ⅓. Now, the math section accounts for ½ of 1600 total points for mandatory SAT sections. If math isn't your strong subject, you may want to dedicate more time preparing for that section than if you were prepping for the old test - math now counts for a bigger fraction of your score.
To get started, check out our ultimate guide to SAT math prep.
A New Essay Rubric Means New Expectations
The new essay means three separate scores on three different dimensions. Check out the rubric to see exactly what graders are looking for from essay-writers. For expert tips and strategies, read our guide to getting a perfect 8 on each of the three essay dimensions.
You Shouldn't Be Scared to Guess on Questions
With the switch to rights-only scoring (no point deductions for wrong answers), there's no more guessing penalty. This means there's no reason to leave any questions blank - you have nothing to lose if you guess on a question that you're otherwise unable to answer.
Read more about how and when to guess on SAT questions.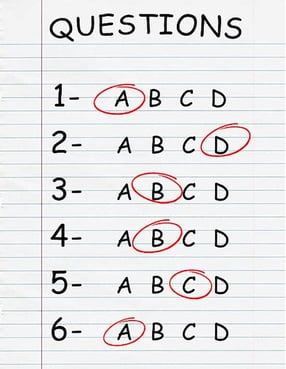 Guessing obviously isn't ideal, but these changes mean you don't have to stress about whether to guess if you're super stuck on a question.
What's Next?
Knowing how the SAT is scored is great, but it's even more helpful if you have a context for understanding these scores. Start off by checking out SAT scoring charts. Then, read up on what counts as good, bad, or excellent SAT score.
Intrigued by the idea of a perfect SAT score? Check out our famous guide on how to get a perfect 1600.
Disappointed with your scores? Want to improve your SAT score by 160 points? We've written a guide about the top 5 strategies you must be using to have a shot at improving your score. Download it for free now:
Have friends who also need help with test prep?
Share this article!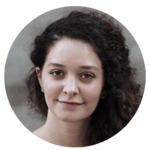 About the Author
Francesca graduated magna cum laude from Harvard and scored in the 99th percentile on the SATs. She's worked with many students on SAT prep and college counseling, and loves helping students capitalize on their strengths.
Get Free Guides
to Boost Your SAT/ACT