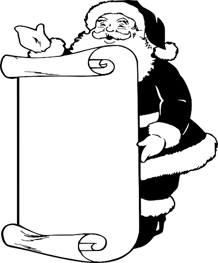 Are you thinking about high school electives and wondering what your options are? Unlike required courses, electives are classes you choose based on your interests. Most high schools offer electives that cover a wide variety of topics, so you're sure to find some that interest you!
This list was created by compiling the elective options from numerous high schools across the country. A variety of schools were used including public, private, large and small schools in order to create a complete list of high school electives.
How to Use This List
This list is intended to give you an introduction to all the possible electives you may come across as a high school student. You can use it as a starting point for doing more in-depth research of your own school's electives.
Read through the list below, making note of any course names that seem particularly interesting. Then, grab a copy of your school's course catalog (ask your guidance counselor if you don't know where to find it), and look to see which of the electives you found interesting are offered by your school.
Make sure to read through the course descriptions because electives can have different names depending on the school offering them, even if they cover essentially the same topic (for example, the culinary arts class listed below could also be called cooking, foods, or something similar). Mark the interesting electives you find in your course catalog as potential classes to take in the future.
Also, because this list organizes electives by category, you can see which categories have the most interesting electives for you. While electives don't include all topics covered in a specific field, if you marked, for example, a lot of the science electives as potentially interesting topics to study, you may want to think about continuing to study science in college. Being interested in your classes is one of the best way to get higher grades and enjoy what you're learning.
Now that you have the complete list, are you wondering how to choose which electives to take? We have a guide for that! Read through it to learn how many electives you'll be able to take and how to choose electives that are both interesting and will strengthen your college applications!
What If Your School Doesn't Offer an Elective Listed Below?
It would be impossible for any single school to offer every elective on this list; there are simply too many. Schools choose which electives to offer based on a number of factors including location, student population, resources available, teacher expertise, and student interest.
If you are interested in one of the electives on this list but don't see it offered in your school's course catalog, you can take the following actions:
Talk to your guidance counselor or department head. The elective may be under a different name than the one listed below, or your school may offer a similar course.
If there is no comparable course and you are really interested in the subject, talk to your guidance counselor and see if it's possible for you to do an independent study or take the course at a local community college.
The Complete List of Electives
Business
Accounting
Business law
Business management
Consumer education
Entrepreneurial skills
Introduction to business
Marketing
Personal finance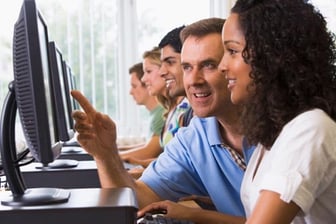 Animation
App development
Audio production
Computer programming
Computer repair
Film production
Graphic design
Media technology
Music production
Typing
Video game development
Web design
Web programming
Word processing
Family and Consumer Science
Chemistry of foods
CPR training
Culinary arts
Early childhood development
Early childhood education
Family studies
Fashion and retail merchandising
Fashion construction
Home economics
Interior design
Nutrition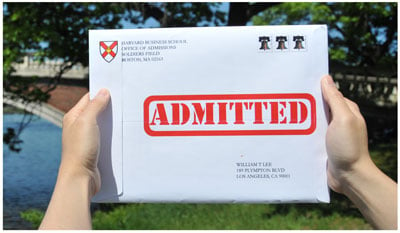 Want to build the best possible college application?
We can help. PrepScholar Admissions is the world's best admissions consulting service. We combine world-class admissions counselors with our data-driven, proprietary admissions strategies. We've overseen thousands of students get into their top choice schools, from state colleges to the Ivy League.
We know what kinds of students colleges want to admit. We want to get you admitted to your dream schools.
Learn more about PrepScholar Admissions to maximize your chance of getting in.
Foreign Language
American Sign Language
Ancient Greek
Arabic
Chinese
French
German
Hebrew
Italian
Japanese
Korean
Latin
Portuguese
Russian
Spanish
You might even learn all the Dutch names of the Chinese zodiac signs!
Language and Writing
Advanced composition
African literature
Asian literature
British literature
Cinema studies
Contemporary literature
Creative writing
Debate
Film study
Gothic literature
Humanities
Journalism
Poetry
Popular literature
Practical writing
Public speaking
Rhetoric
School yearbook
Works of Shakespeare
World literature
Math
Computer math
Math applications
Probability and statistics
Quantitative literacy
Trigonometry
Performing Arts
Choir
Concert band
Dance
Drama
Guitar
Jazz band
Marching band
Music theory
Orchestra
Percussion
Piano
Theater technology
World music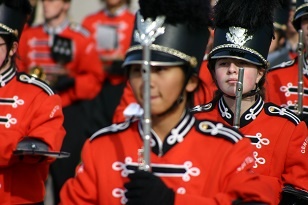 Physical Education
Aerobics
Dance
Gymnastics
Health
Lifeguard training
Pilates
Racquet sports
Specialized sports
Swimming
Weight training
Yoga
Science
Agriculture
Astronomy
Biotechnology
Botany
Earth science
Environmental science
Forensic science
Geology
Human physiology
Marine biology
Meteorology
Oceanography
Physics
Sound and acoustics
Zoology
Social Studies
African studies
Asian studies
Civics
Cultural anthropology
Current events
Economics
European history
Human geography
International relations
Latin American studies
Middle East studies
Mythology
Philosophy
Physical anthropology
Political studies
Psychology
Religious studies
Sociology
US government
Women's studies
World politics
World religions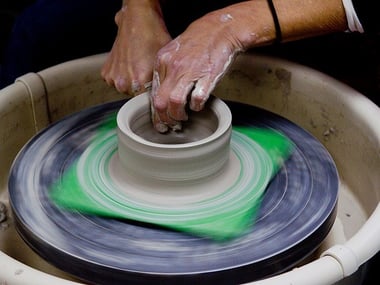 Visual Arts
3-D art
Art history
Ceramics
Digital media
Drawing
Film production
Jewelry design
Painting
Photography
Printmaking
Sculpture
Vocational Education
Auto body repair
Auto mechanics
Building construction
Computer-aided drafting
Cosmetology
Driver Education
Electronics
FFA (Future Farmers of America)
Fire science
Heating and cooling systems
Hospitality and tourism
JROTC (Junior Reserve Officers' Training Corps)
Metalworking
Networking
Plumbing
Production technology
Refrigeration fundamentals
Robotics
Woodworking
What's Next?
Now that you know the options you have for electives, read our guide to learn how to choose electives that will interest you and strengthen your college applications.
Trying to decide whether to take the ACT or the SAT? Read our guide to figure out which test will get you a better score!
Are you considering summer academic programs for middle school and high school students? Take a look at our guides for the TIP, SIG, CTY, and Stanford EPGY programs.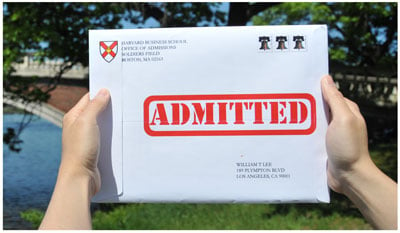 Thinking ahead to college applications?
If you're a freshman, sophomore, or junior worried about college admissions, our world-class admissions counselors can help. We know exactly what kinds of students colleges want to admit and can make sure your profile shines.
PrepScholar Admissions is the world's best admissions consulting service. We've helped thousands of students get into their top choice schools, from state colleges to the Ivy League.
Join our mentoring program today:
Have friends who also need help with test prep?
Share this article!
About the Author
Christine graduated from Michigan State University with degrees in Environmental Biology and Geography and received her Master's from Duke University. In high school she scored in the 99th percentile on the SAT and was named a National Merit Finalist. She has taught English and biology in several countries.
Get Free Guides
to Boost Your SAT/ACT