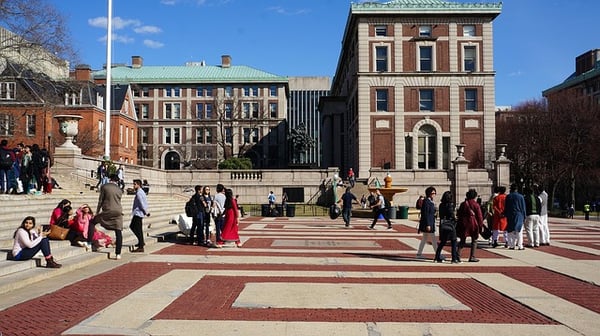 One of the essays you'll have to write when applying to Columbia University is the "Why Columbia" essay. In this essay, you'll need to convince the admissions committee that Columbia is your dream school and that you'd be a great fit on the campus.
The "Why Columbia" essay question can be intimidating for students. You might be wondering: what should I mention in it? What does the admissions committee want to hear from me?
In this article, we'll break down the "Why Columbia" essay, explaining what the prompt asks and what the committee wants to hear. We'll also show you a real, successful "Why Columbia" essay example and explain why it works. Finally, we'll suggest potential topics for your essay and offer tips on how to write your own college admissions essays.
The 411 on the "Why Columbia" Essay Prompt
Here's the current "Why Columbia" essay prompt for the 2022-2023 application cycle:


Why are you interested in attending Columbia University? We encourage you to consider the aspect(s) that you find unique and compelling about Columbia. (200 words or fewer)

As you can see, the "Why Columbia" essay prompt asks a specific question: why do you want to attend Columbia University over any other school?
The admissions committee wants to see that you are genuinely interested in attending Columbia specifically and that you value it more than all other colleges out there.
As an applicant, you might be thinking that everyone applies to Columbia for the same reason: it's an Ivy League school and one of the best universities in the world.
The admissions committee knows all these facts about Columbia and knows that all applicants will know these facts, too.
What the Columbia admissions committee wants to learn is why you specifically want to go to Columbia rather than another amazing university.
From their perspective, students who really want to go to Columbia are more likely to enroll when they're accepted. This increases the university's yield rate and ensures that the freshman class will be full. If you can show in your essay that you've carefully considered the unique things about Columbia that make it the perfect school for you, you've got a good shot at getting an acceptance letter!
What Is the Purpose of the "Why Columbia" Essay?
Why does Columbia require applicants to answer this essay question? And what is the admissions committee really looking for in your answer? Let's analyze the "Why Columbia" essay prompt.
No matter which schools you're applying to, "Why This College" essays are perhaps the most common essay prompts you'll find on college applications because colleges want to see that you really want to attend their school.
But why exactly do colleges care that you want to go to their school?
Students who are passionate about their college or university are more likely to feel that the school is a good fit for them. They'll be more likely to commit to their studies, participate in on-campus activities, and become an active alum after graduation.
Therefore, if you show in your essay that you really love Columbia, it will make admissions officers feel more confident that you're going to have a significant and positive impact on their school.
If your reasons for attending Columbia are vague or even plain wrong (for instance, say you claim you'd like to take a major that isn't actually offered at Columbia), the admissions committee will think that you don't care about the school and aren't really interested in it.
Basically, the purpose of the essay is to suss out whether your interest in Columbia is genuine and to see whether you're ready to take advantage of Columbia's many opportunities.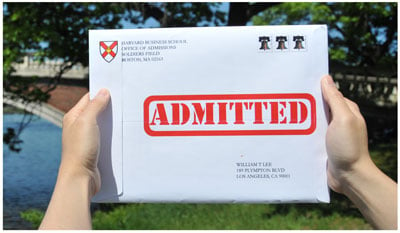 Want to build the best possible college application?
We can help. PrepScholar Admissions is the world's best admissions consulting service. We combine world-class admissions counselors with our data-driven, proprietary admissions strategies. We've overseen thousands of students get into their top choice schools, from state colleges to the Ivy League.
We know what kinds of students colleges want to admit. We want to get you admitted to your dream schools.
Learn more about PrepScholar Admissions to maximize your chance of getting in.
What Should You Write About in Your "Why Columbia" Essay?
There are a number of different topics you can pursue for your "Why Columbia" essay. Ideally, you'll want to explore specific topics that you can talk about in-depth.
Here are some suggested topics for your essay:
Majors or classes you're interested in (look for class names in the online course catalog)
Professors whose research you're interested in
Extracurriculars that you'd be interested in joining (you can likely find these online, too)
Current and past Columbia students you've met before and whom you admire
Volunteer opportunities you'd like to get involved in
Financial aid opportunities Columbia offers that make it possible for you to attend
Professional development opportunities Columbia offers
When it comes down to it, make sure to choose something about Columbia that no other school offers.
For instance, Columbia is in New York City and therefore has relationships with lots of businesses and organizations in the area. You could use your essay to examine how these Columbia-specific opportunities in New York will positively affect your education.
What you don't want to do, however, is wax on about how you love city-living—you need to make sure to describe how Columbia's specific relationship with NYC will help you to further your goals.
Match opportunities at Columbia to specific goals you have. For example, you could talk about how a particular professor's course aligns with your career objectives.
You need to be very specific in your answer: every single thing you say should relate back to a certain feature of Columbia. The entire focus of your essay should be what Columbia offers and how you'll take advantage of the school's academics and activities to get the best college education possible.
4 Tips for a Great Response to the "Why Columbia" Essay
Regardless of how you decide to answer this prompt, there are four tips everyone should keep in mind to ensure that they are fully answering the question, giving the information Columbia wants to see, and standing apart from other applicants.
#1: Do Your Research
Before you begin writing your response to this essay prompt, you should know exactly why you want to attend Columbia University. There are multiple ways you can do this research:
Visit the school website or browse the course catalog
Check out the school newspaper, schedule a campus visit (virtual or in-person!), or set up a meeting with an alum, current student, or professor to get a feel for the campus
Every college campus has its own vibe, and visiting is the best way to get a sense of how Columbia might work with your personality as a student.
#2: Be Specific
From your research, you should have come up with specific reasons why Columbia is a great school for you. The more specific you can be when answering this prompt, the better.
Don't say Columbia has great academics, caring professors, and an interesting student body. The vast majority of schools have that!
Instead, try to mention opportunities only Columbia can provide, such as specific professors, courses, extracurricular activities, or research opportunities.
The things you discuss should be things your other top schools don't offer—things that really make Columbia stand out.
#3: Show Your Passion
Columbia wants students who care a lot about their studies and their school, so be sure this comes across in your response.
A bland statement such as "I am impressed by Columbia's strong engineering program" doesn't tell the school anything about you or help you stand apart from other applicants. Show your passion by naming specific professors or features of the program.
You've done your research to mention certain qualities Columbia has that have enticed you, and now it's time to discuss specific qualities about yourself, too. Why does the engineering program make you so excited? What do you want to get out of it? Be detailed, specific, and honest.
#4: Proofread
Your Columbia essay should be the strongest possible example of your writing skills. Before you turn in your application, take time to edit and proofread your essays.
Your work should be free of spelling and grammar errors. Make sure to run your essays through a spelling and grammar check before you submit.
It's a good idea to have someone else read your "Why Columbia" essay, too. You can seek a second opinion on your work from a parent, teacher, or friend.
Ask them whether your work represents you as a student and person. Have them check and make sure that you haven't missed any small writing errors. Having a second opinion will help your work be the best it can be.
"Why Columbia" Essay Example
If you're stuck on what to write for your own essay, looking at "Why Columbia" essays that actually worked can be helpful. Below, we examine one "Why Columbia" essay that got a student accepted to Columbia and talk about what specifically made this piece of writing so strong.
The following essay comes to us from an accepted Columbia 2020 student via AP Study Notes:


At a college visit this year, I met a Columbia alumnus named Ayushi, whose stories helped me develop a thorough understanding of Columbia. Ayushi told me that Columbia funded both her summer trip to Syria to interview refugees and her seed money for a start-up she launched. As an aspiring entrepreneur, I'm impressed by a university that encourages students to pursue their own independent creations instead of simply offering the option to work on faculty projects. Columbia's four entrepreneurship organizations, among them the Columbia Organization of Rising Entrepreneurs, provide a dynamic start-up community for me to launch my own business.
In addition, when I explored Columbia online, the emphasis put on interdisciplinary studies particularly excited me. The Columbia Engineering website is rich with stories of engineering students who are also involved in Shakespeare troupes, service projects, and multicultural groups. In my opinion, diverse experiences are the foundation of creative thinking. At Columbia, I will continue to diversify my experience by not just joining the Parliamentary Debate Team, but also by making new friends on the intramural soccer field and starting a cultural club for Italian heritage students who wish to learn more about Italian history, language, food, and current events.
Columbia Engineering stands uniquely apart from other programs by incorporating several in-depth humanities and writing classes into the graduation requirements. I believe that looking at critical issues with an open mind and sophisticated grasp of the humanities is extremely important to being an engineer. For example, I could not imagine exploring the future of quantum cryptography without considering the political ripple effects of Edward Snowden, the moral ramifications of the quantum encryption revolution, and the relationship between technology and income inequality. I am confident that I will thrive in the Columbia culture of passionate engagement and vibrant, energetic conversation.

Why does this essay work?
It answers the prompt specifically.
This essay gives examples of personal experience with the school and proves that the applicant did their research: they present clear evidence as to how engineering students are involved on campus and talk about specific academic courses.
There are many impressive details in this essay, and the section that addresses extracurriculars is cleverly written to showcase the applicant's diverse interests. This student's mention of certain extracurriculars they want to do indicates that they looked at many facets of Columbia University, not just the engineering department.
It's clear from this essay just how the author views their fit at Columbia. They've talked about specific organizations they would like to be a part of, such as the Columbia Organization of Rising Entrepreneurs, while also showing why they want to join that organization.
Additionally, the applicant mentions a Columbia University student they spoke with, which means they took getting to know the student body seriously and really wanted to find out what Columbia students were like to see whether they, too, would fit in.
The conversation with the Columbia alum also emphasizes the applicant's initiative: they're willing to go above and beyond to learn about the school.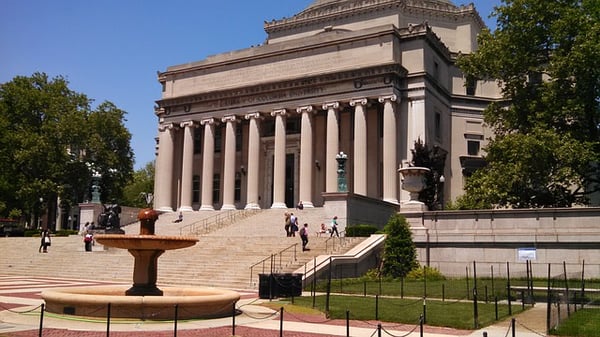 Conclusion: Writing a Great "Why Columbia" Essay
The purpose of the "Why Columbia" essay is for you to prove to the admissions committee that Columbia is the best school for you
In your essay, you could write about multiple topics that are specific to Columbia, such as academics, the student body, extracurriculars, and research opportunities.
When writing your "Why Columbia" essay, make sure to research the school extensively and be specific about activities and opportunities that really make you want to attend.
If you're stuck on how to proceed, analyzing a successful "Why Columbia" essay example might help you get inspiration for what to write.
What's Next?
How tough is it to get into Columbia? For answers, read our expert guide on how to get into Columbia and the Ivy League, written by a Harvard alum!
Should you apply early or regular decision to college? Find out the pros and cons of early decision.
Want to see some more college essay examples? We have links to 100+ great college essays that includes our expert analysis on how you can write a stand-out essay of your own.

Want to write the perfect college application essay? Get professional help from PrepScholar.
Your dedicated PrepScholar Admissions counselor will craft your perfect college essay, from the ground up. We'll learn your background and interests, brainstorm essay topics, and walk you through the essay drafting process, step-by-step. At the end, you'll have a unique essay that you'll proudly submit to your top choice colleges.
Don't leave your college application to chance. Find out more about PrepScholar Admissions now:
Have friends who also need help with test prep?
Share this article!
About the Author
Hayley Milliman is a former teacher turned writer who blogs about education, history, and technology. When she was a teacher, Hayley's students regularly scored in the 99th percentile thanks to her passion for making topics digestible and accessible. In addition to her work for PrepScholar, Hayley is the author of Museum Hack's Guide to History's Fiercest Females.
Get Free Guides
to Boost Your SAT/ACT