Deciding when to take the SAT can be stressful because the best test dates aren't the same for everyone. Levels of preparation, goal scores, and other academic conflicts should all be considered in devising the most logical testing schedule for each student. The following is a full description of the pros and cons of each SAT test date in the 2017-2018 school year for sophomores, juniors, and seniors. You can use this guide to come up with a game plan that works for you!
2017 Test Dates
These fall dates are usually best for juniors taking the test for the first time or seniors trying to improve those last few points to reach their goal.
August 26, 2017
Sophomores
This is probably too early for incoming sophomores to start taking the SAT. You most likely won't have learned all of the concepts that are being tested. Additionally, you probably won't know what your college goals are yet. It's better to hold off until you have a clearer idea of what colleges you are aiming for and thus what scores you are targeting. However, this is a great time to start preparing for the test.
Junior
This is a good first test date for juniors. You will know pretty much all the concepts that are tested and you will have time to prep over the summer. Plus, you'll have plenty of potential dates to retake the test later if you want to improve your score.
Seniors
If you're hoping to retake the test one last time before application season gets in full swing during your senior fall, this is a solid test date choice. You will also be able to devote time in the summer to studying so you can really improve your scores. This is also a good choice if you haven't taken the test at all because then you will have time to study and retake in November or even December if you need to.
October 7, 2017
Sophomores

Sophomore fall is too early for most students to begin taking the SAT because you may not have learned all the concepts that are tested. You can feel free to begin preparing at this point by doing practice questions or getting review books, but you should hold off on taking the test for real until you know exactly what you're dealing with and what your score goals are. Most sophomores haven't yet begun their college search, and knowing where you plan on applying is important in nailing down a target score.

Juniors

This is a good date for juniors to take the SAT for the first time. You will have learned pretty much all the concepts that are tested. Plus, You'll have plenty of time after you get your scores back to study for test dates later this year if you're still unsatisfied with your performance.

Seniors

If you want one last shot at the SAT after preparing over the summer, this is a good date to take it if you can't make the August 26 date. It's before you're too stressed out about college applications, and if you're applying early decision you'll still have plenty of time to send colleges updated score reports.

QAS is offered on this test date!
QAS is short for Question-and-Answer Service, which is a complete guide to your scores that will help you review them in more detail. It can be very useful in preparing for future retakes because you'll be able to see all the original questions, their difficulty levels, their types, and which you answered correctly and incorrectly. This can tell you a lot about the nature of your mistakes and how you might be able to avoid them going forward. QAS is offered for the October, MARCH, and May test dates. For the other dates, you'll be able to order the SAS, or Student Answer Service, which is a less comprehensive version of the QAS.
PSAT Test Date: October 11, 2017
It's important to keep this date in mind if you're a sophomore or junior and plan to take the PSAT in preparation for the real test. You might shift your test-taking schedule forward or backward to accommodate the PSAT if you're worried about getting testing fatigue. Spending too many weekend mornings filling in little circles in unfamiliar classrooms could make anyone go crazy.
November 4, 2017
Sophomores

I'd say this is too soon to take the test as a sophomore unless you're extremely well-prepared. It's tough to know what your score goals are at this point because you probably haven't started seriously looking at colleges. If you're concerned about the SAT already, just take a practice test or the PSAT to get a better idea of what you're expected to know and how much you need to prepare before you take it for the first time (ideally junior fall).

Juniors
This is another solid date for juniors to take the test for the first time. If you miss the October date, it's a pretty good option unless you're taking the PSAT in late October and are worried about getting overwhelmed with too much standardized testing at once. If you take the SAT in November, you'll still have a pretty solid buffer between getting your scores back and the test dates in spring 2018.

Seniors

This is the latest date for seniors who are applying to college early decision to take the SAT. Most schools still allow scores from the November test date to be submitted along with early decision applications even though the deadline has technically passed, but check the policies at your chosen colleges before signing up for this test date. If you're applying regular decision this is a decent test date for you, although you might be busy preparing other components of your application. In general, I'd aim for August or October instead.
December 2, 2017
Sophomores

This is, again, a bit early, but there's nothing wrong with taking the SAT at this time if you feel confident in your abilities. Don't stress yourself out too much about the SAT yet, though. If you're curious about where you stand score-wise, I'd suggest just taking a timed practice test so you can see what you need to work on before you attempt the real test for the first time.

Juniors

This might be a tough time to take the SAT if you have big mid-year tests coming up or are distracted by the holidays. Still, if you didn't get a chance to take it earlier in the fall, this could be a decent option. It's well before the test dates in late spring and summer, so you'll have time to look at your scores and study constructively before a potential retake in May, June, or August.

Seniors

For some schools, this is the last date that you can take the SAT and still submit your scores with a regular decision application. If you took the SAT in October as a senior and still are not happy with your scores, this might be your last chance to retake. Don't focus on improving slightly on the SAT over completing the rest of your application, but if you want one last chance this date is your best bet.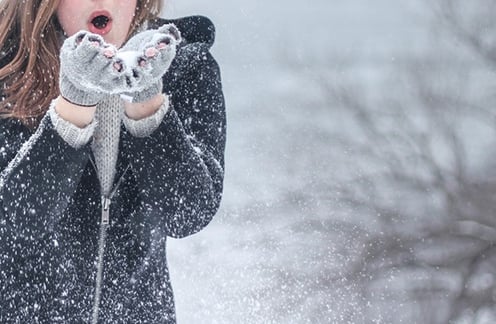 Make the most wonderful time of the year even more so by taking the SAT! Can you say comfort and joy??
2018 Test Dates
Spring and summer dates will be too late for most seniors, but they are ideal for juniors and ambitious sophomores.
March 10, 2018
Sophomores

This is the earliest I would suggest taking the SAT as a sophomore. Some concepts that come up on the SAT are typically taught sophomore year. It's best to wait until you're more than halfway through the year so you'll know what you're doing on most of the questions even if you haven't prepared much. If you take the test on this date your sophomore year, you'll have a solid five months to review your scores and study for upcoming junior year test dates.

Juniors

This is actually a pretty good time to take the test as a junior because it won't conflict with most mid-year tests and finals. You'll also have enough time to review your scores from fall test dates and make meaningful progress. You will get back your scores far in advance of senior year, and you can even retake the SAT in May, June, or even August if you're hoping to finish up standardized testing this year.

Seniors

It's too late by this point for seniors who applied to college this year to take the SAT. Make sure you get in your last chances earlier in the year if you're still not satisfied with your scores.
QAS is offered on this test date!
May 5, 2018
Sophomores

If you want to get started early and feel you are up to speed on all of the topics covered by the SAT, this could be a good date for you to take the test for the first time. You'll get back your results in June and be able to use them to prepare for your first retake in August or in junior fall. At this rate, you could finish with standardized tests before you even start filling out college applications.

Juniors

This is a good time to take the SAT as a junior because it will probably happen before your finals, and you'll get your scores back right at the beginning of the summer. You'll have the whole summer to review your results and continue studying if necessary. The only issue with this date is that it might conflict with AP tests. If you're in AP classes and are worried that you'll be overwhelmed, I'd suggest taking the SAT in March, June, or August instead. Ideally, this will be your second time taking the SAT after your first attempt junior fall.

QAS is offered on this test date!
June 2, 2018
Sophomores

Like the May test date, this might be a reasonable option for sophomores who feel prepared and are hoping to use this as a jumping off point for a retake junior fall. The main issue is that as a sophomore you're more likely to take fewer AP classes and more regular classes that have finals that conflict with this test date. If you plan on taking the test sophomore spring, I'd suggest May over June. If both dates conflict, you could also do the August date.

Juniors

This is another reasonable testing option for juniors, especially those who feel confident about the test and have already prepared extensively. Sometimes, this can be better than the May test date because it doesn't conflict with AP tests. However, it may conflict with regular in-class finals. You could also do the August test date if both dates conflict.
August 25, 2018
Advice for this date is similar to advice for the 2017 August date: if you're a sophomore, this is too early. But this is a great choice for a junior taking the test for the first time or a senior who is taking the again before application season.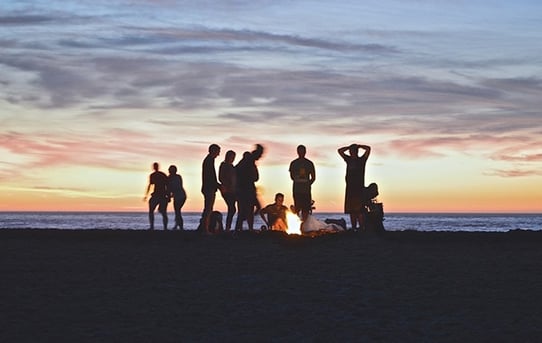 After the test, you can get back to sitting around bonfires with your friends and being mad when someone else steals the seat right next to your crush so you can't wallow in one-sided sexual tension for hours (high school was a tough time for me).
When Should You Take the SAT?
There are seven SAT test dates offered over the course of the 2016-2017 school year, so you have lots of choices, particularly if you're a sophomore or junior. If you plan on taking the SAT as a sophomore, you should probably wait until the second half of the year. The top three dates for sophomores are May 2017, June 2017, and March 2017 in that order.
As a junior, you could choose to take the test at any time during the year. You'll have to make an informed decision based on how prepared you are. The best strategy for most people is to take the SAT in August, October, or November, study from the results, and go for a retake in either May, June, or the following August. You might fit in a third test date in the winter, but only if you feel that you have the potential to improve substantially from your fall scores.
If you'll be a senior and want to take the test one last time, your best bet is the August test date followed by the October date, which come before the hectic application season. November is also a possibility. I'd try to avoid taking the test as late as December, but if one of this datesis the only one that works for you and your schools will accept scores from tests taken that late in the year, then those are acceptable last-resort options.
It's a great idea to plan out your testing schedule in advance so you don't forget to sign up for an important date. Consider the advice in this article and your college plans to come up with the best way to structure your standardized testing over the course of the upcoming school year!
What's Next?
Still not sure whether you should take the SAT or the ACT? Read our guide to choosing the best test based on your strengths and weaknesses as a student.
Setting practical goals is a huge part of the process of standardized testing. Learn how to calculate a target score for the SAT based on where you plan on applying to college.
If you're a junior or senior, you may be trying to decide whether or not to retake the SAT. Follow this three step process to figure out the best course of action.
Want to improve your SAT score by 160 points? We've written a guide about the top 5 strategies you must be using to have a shot at improving your score. Download it for free now:
Have friends who also need help with test prep?
Share this article!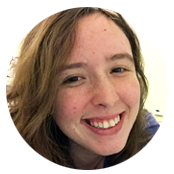 About the Author
Samantha is a blog content writer for PrepScholar. Her goal is to help students adopt a less stressful view of standardized testing and other academic challenges through her articles. Samantha is also passionate about art and graduated with honors from Dartmouth College as a Studio Art major in 2014. In high school, she earned a 2400 on the SAT, 5's on all seven of her AP tests, and was named a National Merit Scholar.
Get Free Guides
to Boost Your SAT/ACT