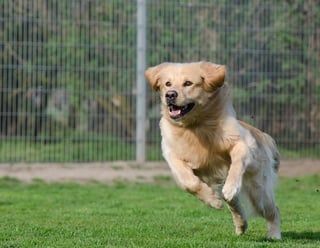 Love animals? Thinking about a career as a veterinarian? Or maybe you're just hoping to play with animals? Volunteering at an animal shelter can be a great experience.
How can you become an animal shelter volunteer? What will you do as a volunteer? Are there alternative experiences? This guide will answer all those questions and more, so read on!
What to Expect as an Animal Shelter Volunteer
While volunteering at an animal shelter can be a great experience, it's not going to be fun and games all the time. You will get to play with animals, but that will not be your only responsibility. You'll likely also be cleaning up after them, sweeping, mopping, filling water and food bowls, tidying litter boxes, washing towels, etc. After all of these things are done, you'll have a chance to play with the animals. It's going to be work first, and then fun.
You'll likely also have to deal with some customer service work such as answering phone calls and responding to adoption questions. Depending on the shelter where you work, you may be assigned a specific "job." These jobs include:
Adoption Liaison: Assist potential adopters through the process of adoption (meeting animals, filling out paperwork, etc.).
Kennel Assistant (sometimes dog or cat specific): Clean the kennel, feed the animals, and provide walks/exercise for the animals.
Training Class Assistant: Help run the dog training classes offered by the shelter (if applicable).
Surgery Support Volunteer: Stay with the animals as they wake up from surgery. Make sure pet owners have all the information they need for post-surgery care.
Animal Transport Volunteer: Drive animals between the shelter and clinic.
NOTE: Some shelters require you be 18 years or older to do certain jobs such as animal transport.
On top of the menial tasks, you may have to do as an animal shelter volunteer; you'll also likely deal with some sadness. You may get attached to animals who end up adopted, and if you work at a kill shelter, you might also get attached to animals that end up euthanized. It's not always an easy job, so make sure you take all of this into consideration before committing to volunteering at an animal shelter.
What Are the Requirements for Being an Animal Shelter Volunteer?
Most shelters only allow volunteers aged 16 and older. Check your local shelter to find out their age requirement (I'll get into how to locate a shelter below). If you're under 16 and want to volunteer, see if they'll make an exception. They may also let you volunteer if your legal guardian signs off on it or if your legal guardian volunteers with you.
Most shelters make you commit to at least a few months of volunteering, if not a full year. These shelters spend time and money training their volunteers, so they want to make sure you're committed. At your training or orientation, you'll learn the rules of volunteering, sign paperwork (release forms), and get a tour of the facilities along with instructions on how to do your volunteer "job."
On top of a commitment to a length of time, you usually also have to commit to at least one shift every other week. Shifts range from 2-4 hours depending on the shelter.
Some shelters have physical requirements too (since you might be dealing with large animals and lifting things). They may require you to be physically fit enough to stand and or walk for up to 3 hours and be able to lift and carry 20 lbs or more. They also may require you to be able to tolerate loud sounds and bad odors.
Again, contact your local shelter or humane society to ask about their specific volunteer requirements. Learn how to find their contact information in the next section
How to Find a Volunteering Opportunity Near You
Finding an animal shelter near you should be as simple as conducting a Google Search for "[Your Town Name] Animal Shelter" or "[Your Town Name] Animal Rescue" or "[Your Town Name] Humane Society." That should lead you to the website for an animal shelter or, at least, the contact information for an animal shelter near you.
If you're able to locate a specific animal shelter website, look for a volunteer page. On the volunteer page, shelters usually list a contact person for potential volunteers. Reach out to that person to get started as a volunteer. Other shelters have online applications for potential volunteers. Fill one out to get started.
If you're unable to find a website, use whatever contact information you can find through Google to get in touch with someone (whether through phone or email) who works at the shelter and ask about volunteering.
Don't be surprised if it takes you a while to get a response about volunteering or if a shelter tells you they don't need volunteers right now. Volunteering at animal shelters can be very popular, and some shelters already have a lot of volunteers and don't need more help. You may be able to be put on a volunteer waitlist. However, if that's not an option, try to approach the next closest shelter in your area.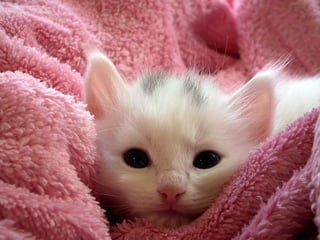 The Good and Bad of Volunteering at an Animal Shelter
How is volunteering at an animal shelter different than other volunteer work? You get to work with animals and meet like-minded animal lovers! It's a great way to make friends and spend time with cuddly critters.
You also get to help lonely animals. You get to play with them, make sure they live in a clean environment, and help them find loving homes. You'll help guide people on their path to finding their dream pet. It's challenging work, but it can also be a rewarding process.
Are you interested in potentially becoming a veterinarian or doing other work with animals? Volunteering at a humane society will allow you to test out whether you'd like to pursue a career working with animals. Working as a shelter volunteer, you'll learn so much about what it takes to take care of animals. You'll learn how hard it is, how rewarding it is, and how sad it can be. By the end of your volunteer experience, you should have a good understanding of whether it's the work you want to do.
Volunteering at an animal shelter can also be a great experience for your college application. Here at PrepScholar, we often recommend you try to be an expert in one field rather than well-rounded. Colleges want students who're experts in something. If your passion is animals, or something similar, working at an animal shelter will look great on your application. Make sure you complement your animal shelter volunteer work with other animal-related experiences (i.e. hosting a fundraiser to build a dog park or gathering signatures to add an animal to the endangered species list).
Additionally, many extracurricular experiences cost money (such as volunteer abroad programs). Volunteering is a free extracurricular experience that won't cost you anything other than your time. I highly recommend engaging in volunteer work even if you ultimately decide an animal shelter is not the right place for you.
Keep in mind that, as I said before, volunteer work is not all fun. You'll have to do menial work such as cleaning up after the animals before you can play with them. Additionally, if you work at a kill shelter, you might get attached to animals who get adopted or euthanized. If you're interested in working with animals (but don't want to or can't work at an animal shelter), you could try some similar alternatives. Check out the next section for ideas.
Alternatives to Volunteering at an Animal Shelter
If you don't have the time to commit to working at a shelter, consider job shadowing a veterinarian for a day or two. Job shadowing is a great, quick way to learn more about veterinary work. Another alternative is fostering an animal if you have space at your house (and your parents allow it). However, fostering is a big commitment, so make sure that you and your family have the time to dedicate to caring for the animal you foster.
If you need to make money and don't have the time to volunteer for free, consider trying to get a job as a dog walker or pet sitter. If you live in a major metropolitan area (NY, LA, Seattle, etc.), there is a dog walking app called Wag, where you can set your own hours to walk dogs. Consider checking it out!
If you're interested in medicine in general (and not just working with animals), consider doing a summer medical program, summer medical internship, volunteering at a hospital, or job shadowing a doctor. Read our other article on Medical Experiences for High School Students for more details.
What's Next?
If you're a high school student looking for an extracurricular activity, learn about Model UN and how to join your high school newspaper.
Looking for something to do this summer? You should check out the Emory Pre-College Program and the Boston University Summer Challenge.
Want to improve your SAT score by 160 points or your ACT score by 4 points? We've written a guide for each test about the top 5 strategies you must be using to have a shot at improving your score. Download it for free now:
Have friends who also need help with test prep?
Share this article!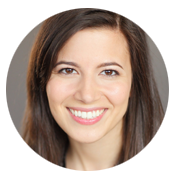 About the Author
As an SAT/ACT tutor, Dora has guided many students to test prep success. She loves watching students succeed and is committed to helping you get there. Dora received a full-tuition merit based scholarship to University of Southern California. She graduated magna cum laude and scored in the 99th percentile on the ACT. She is also passionate about acting, writing, and photography.
Get Free Guides
to Boost Your SAT/ACT