A 750 on an SAT Subject Test sounds like an amazing score, right? Not necessarily! Interpreting scores on the Subject Tests is more complex than it is on the general SAT. For example, an excellent score on the Literature Subject Test might look very different from an excellent score on the Korean with Listening Test.
Let's take a look at the average scores for each SAT Subject Test, and go over what they mean as you choose which tests to take.
UPDATE: SAT Subject Tests No Longer Offered
In January 2021, the College Board announced that, effective immediately, no further SAT Subject Tests will be offered in the United States. SAT Subject Tests ended internationally in June 2021. It is now no longer possible to take SAT Subject Tests.
Many students were understandably confused about why this announcement happened midyear and what this means for college applications going forward. Read more about the details of what the end of SAT Subject Tests means for you and your college apps here.
Average SAT Subject Test Scores and Standard Deviations
First, let's take a look at the SAT Subject Tests in terms of their mean scores, standard deviations, and number of students who took them.
Overall, the average SAT Subject Test scores tend to be higher than the average scores on the general SAT since students who take the Subject Tests tend to be high academic achievers.
I've listed the SAT Subject Tests in order from highest average score to lowest. I've also included the standard deviations, which indicate how scores are distributed along the curve. A low standard deviation means that most students scored near the mean, whereas a high standard deviation means that scores were scattered across a broad range.
Check out the College Board data from the 2018-2020 SAT Subject Tests in the chart below. Then, scroll down for a discussion of what all this data means for your own SAT Subject Test scores.
| | | | |
| --- | --- | --- | --- |
| SAT Subject Test | Mean Score | Standard Deviation | # of Test Takers (2018-20) |
| Literature | 616 | 108 | 114,511 |
| US History | 647 | 99 | 138,298 |
| World History | 634 | 111 | 38,294 |
| Math Level I | 614 | 109 | 122,662 |
| Math Level II | 703 | 96 | 415,203 |
| Ecological Biology | 627 | 108 | 83,310 |
| Molecular Biology | 659 | 107 | 108,587 |
| Chemistry | 672 | 104 | 195,628 |
| Physics | 675 | 106 | 164,266 |
| Chinese with Listening | 760 | 67 | 11,671 |
| French with Listening | 679 | 114 | 2,856 |
| German with Listening | 622 | 124 | 1,027 |
| Japanese with Listening | 703 | 102 | 2,882 |
| Korean with Listening | 759 | 67 | 5,146 |
| Spanish with Listening | 662 | 108 | 4,640 |
| French | 622 | 125 | 15,548 |
| German | 625 | 133 | 1,661 |
| Modern Hebrew | 616 | 147 | 889 |
| Italian | 670 | 120 | 1,167 |
| Latin | 629 | 112 | 5,846 |
| Spanish | 645 | 113 | 43,423 |
Your test scores don't exist in a vacuum. Rather, your scores are compared against all the other students' scores who took the same tests. This comparison is shown as a percentile, which will be part of your score report.
If you're in the 99th percentile, you scored better than 99% of students who took the test. Landing in the 50th percentile means you scored higher than half the students (and lower than the other half).
With that in mind, does a higher mean score suggest that a Subject Test is easier? Read on for what you can infer about an SAT Subject Test from a high mean score and a low mean score.
Your SAT Subject Test scores don't exist in a vacuum.
SAT Subject Tests With High Average Scores
As you can see in the chart above, the Subject Tests with the highest average scores are Korean and Chinese, which both have listening components. It's safe to assume these tests aren't easy if you don't speak Korean or Chinese!
But for people who do speak these languages, it seems that they are able to score very highly. The standard deviations for Korean and Chinese are both low, meaning that most students scored near the high mean of 760.
If you've studied Chinese or Korean but are not completely fluent, your personal high score of 650 or 700 will actually be in a pretty low percentile compared with everyone else who took the test. And if you're fluent and get 770, you might think it's an amazing score—but, actually, it's below average!
So what should you take from this? Unless you're a fluent or native speaker, these Subject Tests are probably not for you. And even if you are a fluent speaker, you should still definitely take time to prep, as you'll have to achieve an almost perfect score to stand out from the pack.
This advice pretty much holds true for all of the language tests, so don't get complacent even if you've been speaking the language your whole life. You still need to prepare to take advantage of this opportunity to showcase your language skills.
Another SAT Subject Test with a high mean score is Math Level II, at 703. Student scores show a fairly low standard deviation of 96. These results suggest that students who take the Math Level II really excel in math. Indeed, the test requires a strong grasp of concepts, as well as some extra test prep, to achieve a high score and percentile.
High average test scores mean that you'll have to aim for an extra high score to stand above and beyond everybody else. Now, let's take a look at low average SAT Subject Test scores.
SAT Subject Tests With Low Average Scores
One SAT Subject Test with an average score on the lower side tests a core subject that all students take in high school: literature. The mean score for the Literature SAT Subject Test is 616, and the standard deviation is almost double that of the Chinese Test. This indicates that some students scored a lot higher than the mean, and some scored a lot lower.
The Literature Subject Test is a challenging test that requires you to put in some serious study time to do well on it. But it is definitely possible to break away from the average, and a score in the 700s will put you in a high percentile.
To reiterate the point above, a score like 730 on the Literature test would be an excellent score, while a 730 on the Korean Test would be a good deal lower than average.
Another Subject Test with a low mean score—in this case, just 614—is Math Level I. Compared to Math Level II, which has a far higher average of 703, it seems that those who take the Math Level I Test aren't typically as strong at math as are those who take the Math Level II Test.
Find Target Scores for Your SAT Subject Tests
By knowing these average scores and thinking about percentiles, you can set specific target scores for the different SAT Subject Tests you're planning to take. If you're deciding among several tests, try to aim for those with a medium to high standard deviation. If the test has a low standard deviation and thus less variance, your scores will look a lot worse if you underperform.
Remember that schools are not using your Subject Test scores on an absolute scale but rather are considering how they compare with those of other students who took the test. This information of average test scores and standard deviations is important for understanding this comparison and for planning your target scores and the percentiles they are likely to fall in.
Generally speaking, a great SAT Subject Test score is one that's in at least the 80th percentile, while a good score is one that's around the 70th percentile. As our article on good SAT Subject Test scores indicates, percentiles can vary a lot for different SAT Subject Tests, so it's important to take this information into account as you set your target score for a specific test.
Usually, regardless of what schools you're applying to, if you're going to take an SAT Subject Test, it's a good idea to aim for a Subject Test score in at least the 700s.
Finally, you might want to try to research the average SAT Subject Test scores for the colleges you're applying to. Note, however, that most colleges don't report this information, so it's likely you won't find anything online. In this case, assume that you're going to be needing a score in at least the 70th percentile (80th-90th percentile for more selective schools).
The Final Word: How to Prepare for SAT Subject Tests
One step you can take as you prepare for the SAT Subject Tests is to check out our article on the easiest SAT Subject Tests. This guide further breaks down the data so you can see how it affects your choice of Subject Test.
Secondly, make sure to prepare well for these tests, even if a subject is your best subject or you speak a language fluently. The College Board offers a helpful breakdown of the SAT Subject Tests along with some sample practice questions.
Finally, schedule your Subject Tests at the end of the school year, when you're studying the subject and the content is still fresh in your mind. Since you'll be competing with high academic achievers, you want to put yourself in the best position to succeed.
What's Next?
Which SAT Subject Test should you take? You know that average scores and standard deviations are one criterion to consider when deciding which tests to take. Check out this article for what else you should think about when deciding on the best Subject Tests for you and your applications.
Are you also studying for the SAT? Just as with the Subject Tests, you want to define your target scores and work toward achieving them. Check out this article to learn what makes a good score, a bad score, and an excellent score on the SAT.
Are you leaning toward the ACT? This article breaks down the scores and helps you set goals for each section.
Want to improve your SAT score by 160 points or your ACT score by 4 points? We've written a guide for each test about the top 5 strategies you must be using to have a shot at improving your score. Download it for free now:
Have friends who also need help with test prep?
Share this article!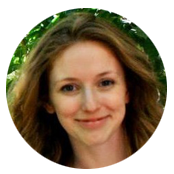 About the Author
Rebecca graduated with her Master's in Adolescent Counseling from the Harvard Graduate School of Education. She has years of teaching and college counseling experience and is passionate about helping students achieve their goals and improve their well-being. She graduated magna cum laude from Tufts University and scored in the 99th percentile on the SAT.
Get Free Guides
to Boost Your SAT/ACT