Feeling lost and confused about which SAT Subject Test to choose? There are a lot of options - 20 to be exact - so it can be bewildering to know which ones will be best for your college applications.
Not to worry! We've gathered the most important considerations in selecting an SAT Subject Test. As long as you approach your decisions with these ideas in mind, you'll be sure to choose the best SAT Subject Tests to take for you.
We're going to go step by step through the most important questions to consider. First and foremost, what do your colleges require? Then, which subjects are you good at and which will you score highest in?
UPDATE: SAT Subject Tests No Longer Offered
In January 2021, the College Board announced that, effective immediately, no further SAT Subject Tests will be offered in the United States. SAT Subject Tests ended internationally in June 2021. It is now no longer possible to take SAT Subject Tests.
Many students were understandably confused about why this announcement happened midyear and what this means for college applications going forward. Read more about the details of what the end of SAT Subject Tests means for you and your college apps here.
What SAT Subject Tests Are There?
Before we begin discussing which Subject Tests you should take, let's first go over all your options. There are currently 20 Subject Tests, and they're each listed below.
Biology E/M
Chemistry
Chinese with Listening
French
French with Listening
German
German with Listening
Italian
Latin
Literature
Japanese with Listening
Korean with Listening
Math Level 1
Math Level 2
Modern Hebrew
Physics
Spanish
Spanish with Listening
US History
World History
What Do Your Colleges Require?
First, you need to understand your colleges' specific requirements. Do they want to see one, two, or three subject tests? Are you applying to technology schools that want you to showcase your achievement in math and science? Or are you aiming for liberal arts schools that want to see a range of academic knowledge, including both literature and math?
More often than not, selective colleges prefer the latter - they like to see that you possess a diversity of knowledge across various domains.
More and more colleges are adopting test optional and test flexible policies, which offer you the option of sending Subject Test scores in place of the general SAT or ACT. If you feel that these specialized tests could better represent your skills and abilities, then you may want to take advantage of these flexible policies. Check out the full list of test optional and test flexible schools here.
Finally, some schools use the SAT Subject Tests for placement purposes, like in a language level once you arrive on campus, or to make up for lower than desired SAT scores. Research your college of interests' approaches by checking out their admissions website or calling their admissions office and speaking to an officer directly. It will help your application to leave no stone unturned, and most admissions officers are happy to help and will appreciate your detail-oriented approach.
You probably have a lot of strengths, but which ones are your best? Take SAT Subject Tests to reflect your greatest ones.
Which Subjects Are You Best At?
Once you've figured out what your colleges require, you need to figure out which tests will most strengthen your application.
The SAT Subject Tests are a chance for you to demonstrate subject mastery, that you know a subject really well and have devoted a good deal of time to learning all about it. The subject tests are less about general reasoning skills and more about specific knowledge of content, whether it's in Math, Biology, Chemistry, Spanish, or U.S. History, among many others.
Since you're demonstrating your knowledge in a particular subject, you have to ask yourself:
What do I know well?
What have I studied?
Which classes have I excelled in?
Do you love reading and writing and have always been excited to go to English class? Then the Literature test is likely for you. Do you immerse yourself in understanding the natural world and have taken at least one year of Biology in high school? Then you should direct yourself toward the Biology Subject Test.
Within these subjects, there may be variations of tests among which to choose. For example, there are two versions of the Biology Subject Test, one with an ecological focus and another with a molecular focus. Math offers Level 1 and Level 2, and some Language Tests offer Listening and non-Listening options. For a more detailed explanation of the various formats of the Subject Tests, check out this article.
So once you have your subject chosen, you may have to decide where your knowledge is most specialized. Are you more interested in populations and energy flow or cellular division and photosynthesis? Are you confident with trigonometry and pre-calculus or do you prefer to leave those subjects off the test, as in Level 1 Math? Are your listening skills extremely strong in your understanding of another language? By understanding where your knowledge is specialized, you'll be able to narrow down your choice to the right subject and the right format.
Finally, if you have taken and feel you excelled in several subjects, then you should ask yourself which subjects you felt most connected to and interested in. Like with the rest of your college application, your choice of Subject Tests communicates something about you to admissions officers. It indicates your own unique interests, interests that you might pursue further in college. So if you're having trouble narrowing down your choices, consider which subjects you like the most and want to highlight in your applications.
Which Exams Are You Most Prepared For?
You may have taken several classes in the subjects covered by the Subject Tests. Which ones are most fresh in your mind? The best time to take a Subject Test is often at the end of a school year in which you have been studying that subject. May and June are popular dates, and it can help to schedule your Subject Test close to a final or AP exam so you're fully immersed in studying that subject. Read more about the best dates to take the SAT Subject Tests and schedule them in and around the general SAT or ACT.
Since the Subject Tests are about content readiness, you don't have to wait until junior year to take them. You might be prepared to take Biology at the end of freshman year for example, or perhaps you're ready for Math Level 1 or Level 2 by the end of sophomore year. If you familiarize yourself with the tests and plan ahead, then you might be able to get these tests over and done with before the busy spring and fall of junior and senior year.
Most colleges should take your highest scores, so you can always retake a Subject Test if you're not totally satisfied with your score.
What are your future goals?
What Are Your Future Goals?
If you have a sense of what you would like to study in college or what professional field you want to pursue, then you might want to take a Subject Test related to that area. If you'd like to study engineering, for example, then the Math and Physics Subject Tests could demonstrate your relevant interest and talent. If you're gearing up for pre-med, then the Biology Subject Test is a good bet.
As mentioned above, liberal arts schools, especially the selective ones, often like to see diversity in your choice of tests, one from the humanities and another from math or sciences. So make sure you ask for advice from the school as to what scores and tests will most impress them in your application.
What Are Your Language Abilities?
If you are fluent in a language other than English, then the SAT Subject Test in that language could be a fantastic way to showcase your multilingualism. You still need to prepare and familiarize yourself with the test, to make sure you know what to expect. Since the majority of students tend to score highly on many of the language tests, you will have to achieve a high score to compare favorably with the other test-takers. As long as you make time for test prep and have strong language skills, then you should be able to get a great score and highlight this additional asset on your applications.
If you're not very confident in your language abilities or have only studied the language in the classroom without much exposure to or development of your speaking and listening skills, then the language tests may not be the best choice for you. Since native and fluent speakers will be taking the test, you may end up in a low percentile even with what seems like a relatively high score in the upper 600s or even 700s.
College Board recommends at least two years of study of a language. If you'd like to take a language test but aren't sure if your language skills are sufficient, definitely read over the content and try some practice questions. If you're still not sure, then a different Subject Test is probably your best bet for achieving a high score.
Which Subject Tests Are Easiest?
Another consideration when choosing a Subject Test is how students score on average. A low average score may suggest the test is particularly challenging. If scores show a large standard deviation, then it means that students scored across a broad range.
Overall, students show very high averages on the Math Level 2, Chinese with Listening, and Korean with Listening tests, meaning you have to very confident and prepared to take these tests as you'll be compared with high-achieving students.
You can also take a look at our more in-depth analysis of the easiest SAT Subject Tests.
To Sum Up
When asking yourself, "What SAT Subject Tests should I take?" you can find your answer by considering these questions:
What exactly do my colleges require and want to see?
What do I know?
What classes did I do well in? You can even ask your family and teachers for feedback here.
What classes am I currently taking that will prepare me for the Subject Test by the end of the year?
How advanced are my language abilities?
What do I want the admissions committee to know about my academic interests and strengths?
How does this Subject Test relate to my future academic and professional goals?
Which Subject Tests have the most favorable scoring curve?
You have likely already chosen or been placed in classes that will help to determine your content readiness. Plus by answering all these questions, you should have a clear sense of what Subject Tests are best for you and your college applications. Now it's up to you to study so you can best demonstrate your knowledge and interests on the SAT Subject Tests of your choosing.
What's Next?
For a more detailed look into all the SAT Subject Test options and their different formats, check out our article here.
Another important consideration about SAT Subject Tests is when to take them, especially when you have to schedule around the SAT or ACT and all your other activities. Check out our article on the best dates to take the SAT Subject Tests.
Are you also taking the SAT or ACT? Find out exactly when you should start preparing so you can balance your SAT prep with your Subject Test prep and achieve your best target scores.
Want to improve your SAT score by 160 points or your ACT score by 4 points? We've written a guide for each test about the top 5 strategies you must be using to have a shot at improving your score. Download it for free now:
Have friends who also need help with test prep?
Share this article!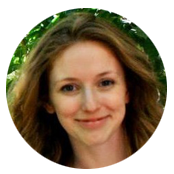 About the Author
Rebecca graduated with her Master's in Adolescent Counseling from the Harvard Graduate School of Education. She has years of teaching and college counseling experience and is passionate about helping students achieve their goals and improve their well-being. She graduated magna cum laude from Tufts University and scored in the 99th percentile on the SAT.
Get Free Guides
to Boost Your SAT/ACT