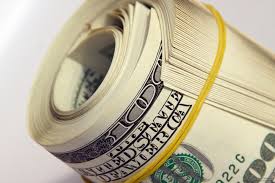 The full-ride Scholarship: the most mythical of scholarships that all students secretly (or not-so-secretly) dream of. Unfortunately, these scholarships are hard to come by, and they're even more difficult to win.
Though many schools offer full-ride or full-tuition scholarships, there are also a handful of scholarships out there—run by independent organizations and even the government—that you can use at almost any school. Read on to learn about some of the most highly sought-after scholarships in the country.
What Is a Full-Ride Scholarship?
A full-ride scholarship is the unicorn of scholarships. It's estimated that fewer than 20,000 students per year will manage to get one of these scholarships—that's less than 1 percent of the students attending college!
By far, the vast majority of these scholarships come from universities and colleges that are trying to attract top students to their campuses. Full-ride scholarships from private organizations that you can use at any school are even more rare.
These scholarships cover not just tuition but also additional expenses, such as room and board, travel costs, and textbooks.
Who Should Apply For These Scholarships?
High school students who think they are the cream of the crop should apply for the scholarships listed below. You'll see that some of them have specific requirements, such as race or location, whereas others are open to anyone.
You should be at the top of your class (most of these scholarships are looking for students in the top 10 percent) and have high test scores. You should also have specific, strong examples of your leaderships skills, community involvement, and excellent character.
Unsurprisingly, most of these scholarship applications will require you to do some writing, so make sure you're a strong writer, too.
Finally, expect to need top-notch letters of recommendation from multiple sources.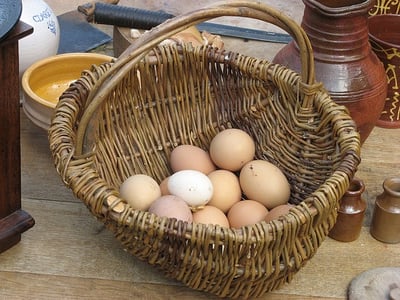 Top Advice for Winning a Full-Ride Scholarship
Don't put all your eggs in one basket. Even if you have the attributes mentioned above, there are going to be a lot of other students out there who have done just as well as you have. There are a lot more great students than there are full-ride scholarships, so you're not going to get one unless you're really lucky.
You'll have a much better chance of winning scholarship money if you don't try to get it all in one go. Think about your strengths, what you want to pursue in college, and your favorite activities, and go out and find several smaller scholarships to apply to. Though the payoff won't be one lump sum, you'll have much less competition and a far higher chance of success.
12 Fantastic Full-Ride Scholarships
This list includes a dozen full-ride scholarships—offered by both private companies and the government—that you can use for many different schools.
Since full-ride scholarships are so rare, I have also included scholarships that are not full rides but have a high-enough award amount that they could easily cover tuition and fees at many universities.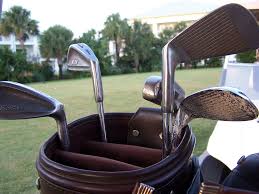 This may be one of the weirdest scholarships you'll come across!
This scholarship covers full tuition and housing costs for four years for students who have successfully and regularly been golf caddies for at least the past two years.
High school juniors and seniors can be nominated for this award if they have at least a B average. Students will also be required to take the ACT or SAT, demonstrate financial need, and showcase their outstanding character, leadership, and integrity.
Evans Scholars usually choose to attend one of the 15 schools that has a scholarship house, where all of the scholars reside together over their four years in college. These colleges are as follows:
University of Colorado
University of Illinois
Indiana University
Marquette University
Miami University
University of Michigan
Michigan State University
University of Minnesota
University of Missouri

Northern Illinois University

Northwestern University

Ohio State University

University of Oregon

Purdue University

University of Wisconsin
The application for the scholarship must include the following:
Academic evaluation from your school
Caddie evaluation from your golf club's manager
Information about your extracurricular activities, family and financial information
Photograph of yourself
Two-page essay detailing your background, future goals, and why you would be a good pick for the scholarship
Once a student receives the award, they must keep a strong academic record, be actively involved in both campus activities and the scholarship house, and show respect for their fellow scholars.
Applications are due by October 30, though priority is given to applications submitted by September 30.
The Smart Start Scholarship provides full tuition, a paid internship at JPMorgan Chase, and a stipend of $750 for books and other expenses for 10 undergraduate students every year. The awards are renewable for all four years of college.
This annual scholarship is awarded to high school seniors across New York City who are planning to attend any of the following institutions:
Barnard College
Baruch College
Brooklyn College
City College
Columbia University
Fordham University (Lincoln Center campus, Rosehill campus)
Long Island University (Brooklyn campus)
New York University
Pace University (Manhattan campus)
Polytechnic Institute of New York University
St. Francis College
St. John's University
In addition, you must be planning to major in one of the following fields:
Business
Communications
Computer science
Engineering
Liberal arts
Social science
For the scholarship, you'll need to submit information about your financial circumstances and provide a resume detailing your community service involvement, extracurricular activities, honors, and internship history.
You'll also have to write several essays—including one about your greatest personal achievement, one about a team project you've done, and one about why you've chosen your major—and submit two recommendations.
Winners will be at the top of their high school classes and will demonstrate strong leadership, maturity, and initiative.
The application deadline is different every year but typically occurs in January or early February.
This scholarship awards up to $40,000 per year over four years to cover the cost of tuition, living expenses, books, and fees.
This program is aimed at high-achieving high school seniors who have financial need and want to attend top universities. Students who win the award may pursue any major or field of study. Each year, 30-40 students are selected as winners.
The application includes a review of the following:
High school grades
Standardized test scores (ACT/SAT)
Participation in advanced courses
Several short and long essays

Letters of recommendation

Demonstrated financial need
Successful applicants will have a GPA of 3.5 or above, with no Cs or below in core classes, and will have scored in the top 15 percent nationally on the SAT or ACT.
The application deadline varies, but it's usually in November.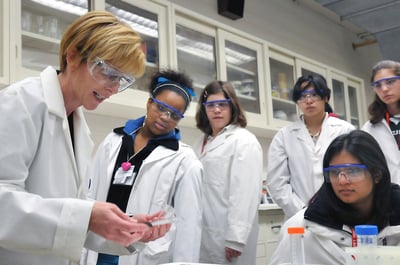 This program offers annual college-tuition scholarships for currently enrolled undergraduate students studying computer science, computer engineering, and related STEM (science, technology, engineering, and math) disciplines and who have at least a 3.0/4.0 GPA. Current high school students who have not yet started college are ineligible.
Diverse applicants are encouraged to apply. The scholarship covers all or part of the selected students' tuition for one year. Winners will be selected based on the quality of their application, demonstrated interested in the software business, leadership ability, and financial need.
The application is normally open from October to January.
This scholarship provides full tuition, fees, books, a laptop, a printer, software, and room and board for four years. Winners will also receive employment with the USDA during the summer and after graduation along with employee benefits.
Applicants must be US citizens and high school graduates about to start their first year of college. All applicants should:
Have a 3.0 GPA or higher
Earn at least 1000 on the SAT or 21 on the ACT
Plan to attend one of the 18 1890 Historically Black Land-Grant Universities
Intend to study food, agriculture, or natural resource sciences
Have a track record of leadership and community service
The application deadline is in January of each year.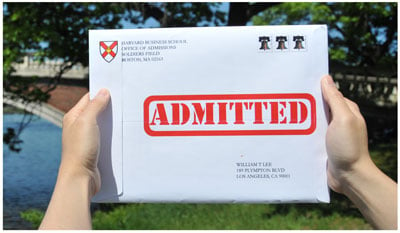 Want to build the best possible college application?
We can help. PrepScholar Admissions is the world's best admissions consulting service. We combine world-class admissions counselors with our data-driven, proprietary admissions strategies. We've overseen thousands of students get into their top choice schools, from state colleges to the Ivy League.
We know what kinds of students colleges want to admit. We want to get you admitted to your dream schools.
Learn more about PrepScholar Admissions to maximize your chance of getting in.

This national contest allows the country's most promising young scientists and mathematicians to conduct long-term original research projects and compete to win money.
Projects may encompass a variety of fields, including the following:
Biochemistry
Bioengineering
Chemistry
Computer science
Engineering
Environmental science
Genomics
Mathematics
Planetary science
Forty high school seniors who are shortlisted as finalists will present their work in Washington DC during a week-long event in the spring.
All finalists receive prizes, with a first-place prize of $250,000, a second-place prize of $175,000, and a third-place prize of $150,000. Even finalists in 11th place and onward receive $25,000 each, while regional semifinalists receive $2,000 each!
Applications are due in November.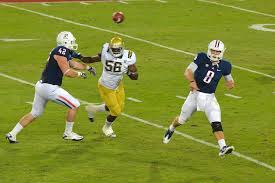 Dr. Pepper is giving away $100,000 of tuition money (as well as many smaller prizes ranging from $1,000 to $20,000). This money may be used to cover educational expenses or to pay off student loans. You must be between the ages of 18 and 24.
To apply, go to the official website and write a short essay describing how you plan to change the world. If your essay gets more than 50 likes, you'll be invited to create a short video to further elaborate on your goal and inspire more students.
At the end of the football season, students' videos will be judged, and four students will win the grand prize of $100,000.
Note: To enter this competition, you must have a Facebook account with a non-suspended profile.
Every year, Flinn Scholarships go to 20 of Arizona's highest-achieving high school seniors planning to study at an Arizona public university (including Arizona State University, Northern Arizona University, and the University of Arizona).
This scholarship covers the full cost of tuition for four years, fees, room and board, a summer seminar in China, a study-abroad experience, an internship program, mentorship, and social activities (for scholarship winners only).
In addition, Flinn Scholars get to work with top researchers and faculty members, meet with business and community leaders, and connect with alumni.
To apply, students must provide the following:
Information about their families, studies, employment, and extracurricular activities
Answers to two short essay questions
Three longer essays
Two teacher recommendations
Grades
SAT or ACT scores
The application typically opens in late August and closes in mid-October.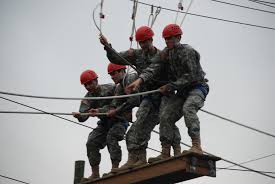 The Army ROTC offers many scholarships to high school seniors and college students, including some that cover the full cost of tuition, room and board, and books and fees. They also include monthly stipends of up to $5,000 a year. These scholarships are available for all four years of college.
To be eligible, you must be a US citizen between the ages of 17 and 26 and agree to an eight-year service commitment with the Army (this may be active duty, or the Reserve or National Guard)
You must also meet the following requirements:
Have at least a 2.5 high school GPA
Have a high school diploma (or equivalent)
Earn a minimum 1000 on the SAT or 19 on the ACT
Meet all physical standards
The deadline is typically in early March, and the application will open up about a month before that.
Like the Army, the Air Force ROTC offers several scholarships to high school seniors and college students, including some that cover the full cost of tuition for four years as well as lab and textbook fees. Winners also get stipends of up to $500 a month.
To be eligible, you must agree to a four-year service commitment with the Air Force. In addition, you must meet the following requirements:
Plan to study an approved major
Have at least a 3.0 high school GPA
Have a high school diploma (or equivalent)
Earn a minimum 1240 on the SAT or 26 on the ACT
Meet all physical standards
The application deadline for the four-year scholarship is typically in December or January.
The Navy ROTC offers many scholarships to students who are graduating high school and those already in college. They have a variety of scholarships available, including some that cover the full cost of tuition and fees, $750 per year for books, uniforms, and three summer cruises, and between $250 and $400 per month for living expenses. These scholarships are available for all four years of college.
To be eligible, you must be a US citizen between 17 and 23 and agree to a five-year service commitment with the Navy. You must also meet the following requirements:
Study an approved major
Have a minimum 1200 SAT score (at least 540 on SAT Math and 550 on Evidence-Based Reading and Writing) or a minimum 47 combined ACT Math and English score (at least 21 on ACT Math and 22 on English)
Meet all physical standards
The deadline for the four-year national scholarship is typically in January.
This scholarship encourages STEM students to work in national defense. Students who win this scholarship will receive coverage for full tuition and education-related fees, summer research internships, health insurance, and mentoring. In addition, winners will get stipends of $25,000-38,000 per year and employment placement after graduation.
In order to be eligible, you must:
Be a US, Australian, New Zealand, or UK citizen
Be an enrolled undergraduate or (admitted or enrolled) graduate student (

high school students are ineligible for this scholarship)

Have at least a 3.0 GPA
Be majoring in a STEM (science, technology, engineering, or math) field
Pass security clearance
The application period is from August to December.
What's Next?
If you want to apply to some great scholarships not listed above, check out our guides to the National Merit Scholarship, McDonald's Scholarship, and Tylenol Scholarship.
Did you know that sometimes getting a scholarship is as easy as applying to your school of choice? Check out this list of schools that automatically offer scholarships based on grades and test scores.
Want to know about some of the odder scholarships that are out there? Here are some weird scholarships you can win!
Want to improve your SAT score by 160 points or your ACT score by 4 points? We've written a guide for each test about the top 5 strategies you must be using to have a shot at improving your score. Download it for free now:


Have friends who also need help with test prep?
Share this article!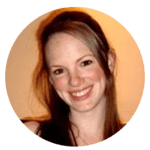 About the Author
Mary Ann holds a BA in Classics and Russian from the University of Notre Dame, and an MA from University College London. She has years of tutoring experience and is also passionate about travel and learning languages.
Get Free Guides
to Boost Your SAT/ACT