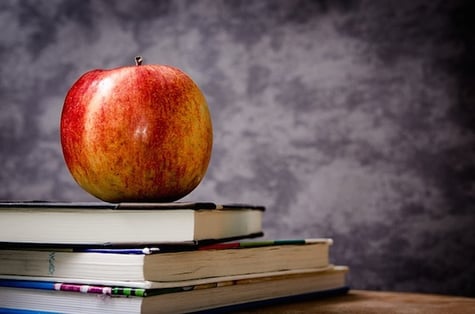 For many students, loans are vital to being able to afford an education. The cost of a college education in the US is cost-prohibitive for many families, and loans help to close the gap between what school costs and what families can actually afford. As of last year, over 40 million Americans are working to pay off student debt.
Learning how to get student loans sounds daunting and burdensome, but if you're smart about how and where you get your loans, taking on debt can be a manageable option. Here, I'll walk you through all the steps to getting student loans, including calculating your own need, finding loans, applying for loans, and managing repayment.
First, though, I'll talk a little bit about how student loans work.
How Loans Work
This explanation is a bit simplified, but you should come away with a good general idea of how loans function. If you know how loans work, you'll be better able to find and apply for loans that are good fits for your needs.
By definition, a loan is a sum of money that you (the borrower) is given by a person or entity (the lender) with the expectation that you'll pay it back with extra charges tacked on (the interest). When you repay student loans, you'll usually make monthly payments on the sum you borrowed (the principle) plus interest that has built up, or accrued. The bigger the principle, the higher the interest rate, and the longer you take to pay off your loan = more money that you have to pay back in interest.
Details like length of repayment and interest rates will vary widely among loan options. Some loans come with extra perks (like the Direct Subsidized loan). There isn't anything particularly complicated about most loans, but some of the financial jargon can be confusing if you're new to it. If you're clear on the basics of how loans work, you can move on to the next step of getting a loan: calculating how much you need.
How Much Do You Need?
Before you actually apply for loans, you should have a general idea of how much funding you'll need. Follow these steps to get an estimate of how much loan money you should get to pay for college.
Step 1: Determine How Much Your School Will Cost
The total amount of money it costs to attend a particular school for one year is called its Cost of Attendance, or CoA. The CoA is an average (so your own unique cost might be more or less), and includes expenses like tuition, room, board, books, fees, transportation, and personal expenditures.
You can check out a particular school's CoA by Googling "[school name] cost of attendance." You can get more info about college expenses and costs here.
Step 2: Use Your Family's Financial Information to Determine What You Can Afford to Pay
If there's a gap between your school's CoA and what your family can afford to pay, don't panic! Not every school will be an affordable option for all students, federal and institutional grants and scholarships can really help fill that gap, especially for low income students. If a gap remains after grants and scholarships, you can then consider whether student loans are a good option for you.
One way to "officially" calculate how much your family can afford is by using the FAFSA4caster. A major source of student aid is the federal government, and an important number that they use to calculate aid eligibility is called the Expected Family Contribution, or EFC. By using the FAFSA4caster, you can estimate your EFC, which schools will also use to award aid. You can get step-by-step instructions for calculating your EFC here.
After you've completed the FAFSA4caster estimate, you'll have an idea of your EFC. Additionally, you'll know if you're eligible for any federal grants, which will fill the gap between what you can afford and what your school costs. Finally, when you finish your estimate, you'll know if you're eligible for any Direct Subsidized or Direct Unsubsidized federal loans.
Once you're informed about much money you may need to take out in loans, you can start searching for loans that are good fits for you and your family.
Where to Get Student Loans
There are so many options when it comes to student loan lenders. It would be impossible to provide an exhaustive list, but I'll outline a few great places to start. There are two main types of student loans - federal and private - and I'll discuss both.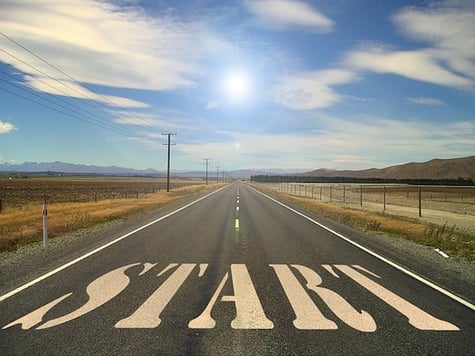 Student loan lenders are everywhere - the following tips will help you start finding your own student loans.
Federal Loans
Federal loans are loans backed by the federal government. Many federal loan programs are meant to assist low-income students and their families, although some don't require you to demonstrate any financial eligibility requirements to be considered eligible. Interest rates are generally competitive, and don't vary based on your or your parents' credit history.
To get any federal aid, including loans, you need to meet basic federal eligibility requirements. Certain loans, like the Perkins and the Direct Subsidized, have other requirements as well. You can read more about basic federal eligibility requirements here.
If you're eligible for federal loans, they'll be included in schools' financial aid packages, along with any grants and scholarships. You get to decide what parts of the financial aid package you accept, and what parts you'll reject; you don't have to take on any loans if you have other ways of paying for school (e.g. an outside scholarship).
Private Loans
Quite a few banks offer private student loans, many of which require a cosigner (e.g. an adult with a solid credit history who signs the loan with you). If your parents are clients of a particular bank, you might start by looking for student loans at that institution. Make sure to shop around, though; check with other lenders to see if they offer you better terms, including lower interest rates.
If your parents have a financial adviser, it would be ideal if you could check with him or her about good student loan terms based on your family's financial situation.
How to Apply for Student Loans
The loan application process and timeline will vary depending on what type of loans you plan on taking out. I'll talk generally about how to apply for both federal and private loans, although you should confirm the details with your lender, especially if you're taking out private loans; each lending institution will have its own protocols.
Applying for Federal Student Loans
You can apply for all federal financial aid, including student loans, by submitting one application: the Free Application for Federal Student Aid, or FAFSA. You submit the FAFSA every year that you'd like to be considered for aid.
The federal FAFSA deadline for the 2015-2016 academic year is June 30, 2016. Generally, it's wise to submit your FAFSA much earlier than the federal deadline so that you don't miss out on opportunities for funding that tends to run out (the Perkins loan, for example, usually has limited funds available). Students usually submit their FAFSAs in the early spring; you can even submit your application as early as January 1 for the upcoming academic year.
To optimize your federal aid eligibility, you'll want to submit your FAFSA even before you hear back from schools if you're a first-year student - say, early spring. You'll then receive notice from schools regarding your acceptance. Schools will put together financial aid packages based on information generated from your FASFA. At that point, you would decide what parts of the financial aid package you would accept, and what parts you would reject.
Applying for Private Student Loans
Unlike for federal loans, there's no singular application for private student loans. You would have to submit a separate application at each institution (usually a bank) that offers a student loan you're interested in.
Many private loans require a cosigner - someone who has more established credit (e.g. a parent) who signs the loan with you. This person is like your lender's loan insurance - students typically have little to no income or credit history, so if you don't make payments, this cosigner is held responsible. The better your credit history or your cosigner's credit history, the better the loans that are available to you.
If the financial aid package provided by your school doesn't offer enough in grants, scholarships, or federal loans, you would then consider applying to private loans.
How to Get Your Loan Money
Once you've found a loan that's a good fit for you, you'll sign a promissory note. This is a written promise that you'll pay back the money you owe by a specific date (e.g. 10 years after your loan grace period ends).
Federal loans will probably be disbursed, or paid out, to your school directly. The money will be applied to any charges on your school account. If there's any left over, your school will provide it to you in the form of a refund. If you don't need that refund money, it's smart to just use the refund to make a payment on the loan
Private student loans are also often disbursed directly to your school. Same as with federal loans, you'll be awarded a refund if there's any money left over.
Caveats: What to Look Out For
Before you go ahead and sign that promissory note, there are a few things you should consider.
Student debt can very very rarely be discharged in bankruptcy, unlike many other types of debt. If you take on student loans, you're stuck with them forever. If someone cosigns on your student loans with you, they're stuck with the debt if you can't afford to make your minimum monthly payments.
Basically, don't take out more in loans than you're comfortable with, if you can help it. Anticipate your realistic career trajectory and earning potential for the 10 years or so after you graduate - this will help you decide whether the debt is manageable. For special types of loans, like the Perkins, consider that you may be able to arrange for loan cancellation.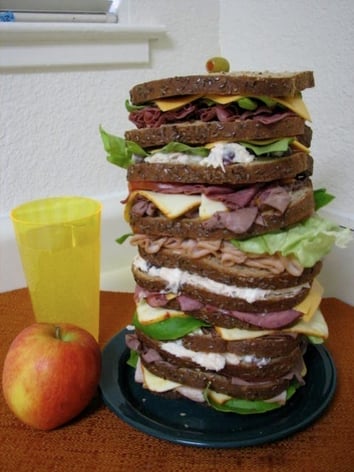 When it comes to student debt, it's important that you don't bite off more than you can chew.
If you find that you're uncomfortable with the amount of debt that you would need to take on in order to attend a particular school, there are a few things you can do. Try researching scholarship opportunities, and bring your concerns to the school's financial aid office. If you're still uncomfortable with the loan amounts, consider whether it would be a better financial decision to attend a less expensive school.
How to Pay Off Your Loans
So you've taken out student loans - you won't have to worry about paying that money back until after you've graduated, right? Although that's technically true, there are steps you can take while you're still in school to reduce your total loan payment amount.
If you can, make payments during school/grace/deferment, especially if interest is accruing. You'll save money in the long run. The following charts demonstrates the long-term financial outcomes of two hypothetical students - they've taken out the exact same loan, but one student makes payments on her interest while in school whereas the other doesn't. Their interest capitalizes, or is added to their principle, at graduation. Take a look:
| | | |
| --- | --- | --- |
| | Student A | Student B |
| Principle | $5,000 | $5,000 |
| Interest Rate | 10% | 10% |
| Interest accrued during 4 years of school | $2,000 | $2,000 |
| Interest paid during 4 years of school | $2,000 | $0 |
| Balance due at graduation | $5,000 | $7,000 |
| Monthly payment (for a standard 10-year repayment plan) | $66.08 | $92.51 |
| Total amount paid | $9,930 | $11,100 |
By paying off her interest while she was still in school, Student A saves almost $1,200 in the long run. You won't be obligated to make any payments as a student, but it doesn't hurt to throw some money at your loans every now and again if you have some to spare.
Another strategy to make the repayment process a bit easier is to set up automatic payments to avoid late fees. If you're consistently making at least your minimum payments on time every month, you'll also give your credit score a boost.
Speaking of payments: if you have multiple loans with different interest rates, make larger payments on your high-interest loans to pay them off first. As you might have deduced from taking a look at the chart above, the faster you kill interest, the more money you'll save in the long run.
You won't always be expected to make monthly payments on your loans, however. If you go back to school and won't have an income, you can often get your loan deferred. If you lose your job, or aren't able to make payments for some other reason, you can look into other repayment plan options, like income-based or graduated repayment plans. Above all, keep your loan servicer in the loop; they'd rather reduce interest or monthly payments than not get their money back at all, so it's in their best interest to work with you if you're struggling.
What's Next?
Want to get a head start on those loan interest payments? You might want to think about getting a job before you leave for college - read our guide on the best jobs for teens. If you're already in college, you should check out the federal work study program for job opportunities.
If you're still knee-deep in student loan research, read our guides on the Direct Subsidized, Direct Unsubsidized, and Perkins loan programs.
Want to improve your SAT score by 160 points or your ACT score by 4 points? We've written a guide for each test about the top 5 strategies you must be using to have a shot at improving your score. Download it for free now:
Have friends who also need help with test prep?
Share this article!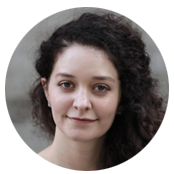 About the Author
Francesca graduated magna cum laude from Harvard and scored in the 99th percentile on the SATs. She's worked with many students on SAT prep and college counseling, and loves helping students capitalize on their strengths.
Get Free Guides
to Boost Your SAT/ACT