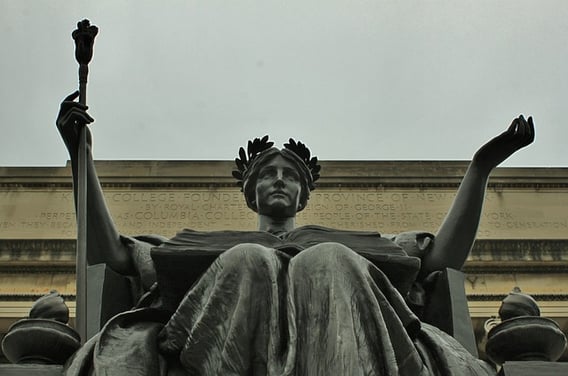 Less than 5% of applicants are admitted to Columbia every year. Do you want to be one of them? If so, you'll need to write amazing Columbia essays as part of your application.
In this article, we'll outline the different types of essays you need to write for your Columbia Supplement and teach you how to write an essay that will help you stand out from the thousands of other applicants.
What Does the Columbia Supplement Include?
Like many major colleges and universities, Columbia University requires its applicants to submit essays as part of their application for admission.
The supplemental materials section of the Columbia application for admission consists of two sections: four Columbia-specific essay questions and two list answer questions.
The Columbia essay prompts offer you plenty of opportunities to show off your qualifications as an applicant and wow the admissions committee. The short answers are designed to showcase your personality and creativity.
Columbia Essays, Analyzed
In this section, we'll be looking at all four of the Columbia supplemental essays in depth.
Remember, every applicant must answer each of the prompts, so you don't get to choose which essay you would like to write. You'll need to answer each essay prompt well if you want to be admitted to Columbia. Additionally, you only have 200 words to answer the first three prompts (and even fewer—35 words!—for the fourth prompt), so you'll need to be efficient.
Let's take a look at each of the Columbia supplement questions and see how to write something meaningful for each.
Columbia Essay #1: The Diverse Community Question
A hallmark of the Columbia experience is being able to learn and thrive in an equitable and inclusive community with a wide range of perspectives. Tell us about an aspect of your own perspective, viewpoint or lived experience that is important to you, and describe how it has shaped the way you would learn from and contribute to Columbia's diverse and collaborative community. (200 words or fewer)
This question is essentially asking for your experience and goals in contributing to communities that have a variety of experiences and backgrounds but are still able to work well together. As mentioned in the prompt, college campuses are hugely diverse in many ways. Columbia wants to ensure they're admitting students who will both accept that diversity and contribute positively to it.
For this prompt it's important to show why being part of a diverse community is important to you and the steps you take to add to it. As the prompt mentions, you should discuss what you've already done to increase collaboration in a diverse group, and explain how you'll apply what you've learned from that experience as a member of Columbia's diverse and collaborative community.
To answer this prompt, describe a perspective or lived experience pertaining to diversity and collaboration that is important to you, why it's meaningful to you, and how your experience and perspective will bring value to the Columbia community. Be sure to touch on why diverse communities are important to you and how strong collaboration within them is beneficial to everyone.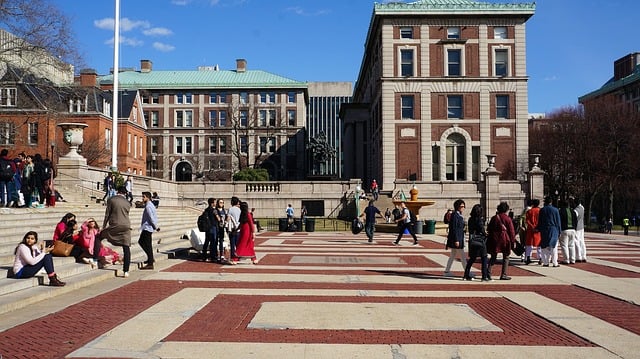 Columbia Essay #2: The Why Columbia Question
Why are you interested in attending Columbia University? We encourage you to consider the aspect(s) that you find unique and compelling about Columbia. (200 words or fewer)
This is a version of the "Why This College?" essay that appears on many applications. This question probably seems easy to answer, but it will actually require some careful thought. What this question really wants to know is why Columbia is the only college for you and how you will fit into the culture of Columbia University.
Put another way: how is Columbia a good fit for you, with your academic experiences and interests, and how are you a good fit for Columbia, based on your understanding of the school's culture and identity?
This means your response needs to get right into the specifics. A good response might include specific aspects of Columbia's academic, extracurricular, or professional offerings that attract you, and how you see yourself fitting into those aspects of Columbia.
You can only do this well if you've done your research. You want to show admissions counselors that you've taken the time to learn about Columbia, its academics, and its culture. You should definitely mention specific courses you want to take, clubs you want to join, or professors you want to work with.
The kiss of death for an essay like this is being overly general. For instance, avoid making general statements about how Columbia is a prestigious, well-renowned school. Admissions already knows that attracts students! Your goal is to write a specific, unique response that showcases what you value about Columbia and why you're a perfect fit for the school.
Columbia Essay #3: The Fields of Study Question
Please tell us what from your current and past experiences (either academic or personal) attracts you specifically to the areas of study that you noted in the application. (200 words or fewer)
st like on the first two short answer questions, Columbia admissions wants to hear about a unique or insightful experience from your life. This question is not asking you to regurgitate a list of AP courses you took or extracurriculars you participated in. It's asking about a pivotal experience that sparked your interest in the fields of study you put on your application.
To write an effective response to this question, consider choosing a specific experience or situation that tells the story of your background with the areas of study you noted in your application. If you can contextualize your interest in the field of study you put on your application by showing the narrative behind it, admissions counselors will likely find your application to be more memorable.
For example, let's say that you want to major in biology because your sister has sickle cell anemia. You've seen how her illness affects her, and you want to help develop new treatments that could make her life, and others' lives, better. That's exactly the type of personal story admissions counselors' want to hear!
Just avoid listing accomplishments and activities or describing a broad range of general experiences in response to this question. Make your response unique by focusing on your passion!
Columbia Essay #4: The Fields of Study Question
In Columbia's admissions process, we value who you are as a unique individual, distinct from your goals and achievements. In the last words of this writing supplement, we would like you to reflect on a source of happiness. Help us get to know you further by describing the first thing that comes to mind when you consider what simply brings you joy. (35 words or fewer)
This prompt is inviting you to relax, have a little fun, and show a side of yourself that Columbia won't find in your other application materials. By asking you to write about something that brings you happiness "distinct from your goals and achievements," this fourth and final prompt is your chance to really show who you are as a person instead of as a GPA, test score, or extracurricular activity.

Because this prompt only allows you 35 words, your goal should be to identify one thing, activity, person, place, experience, or idea that makes you happy and provide a brief but strong explanation for it. Columbia wants to see "who you are as a unique individual," so choose a source of joy that's a big part of your identity or life experience.

For instance, maybe your dad took you to the movies every time you were sad growing up, and as you've gotten older, heading to the theater alone has become your favorite mode of self-care. But simply writing that going to the movies makes you happy isn't specific enough for this essay. Describe the context around your happiness at the movie theater and the aspects of the experience that evoke that feeling of joy in you. Basically, write like you're trying to make Columbia feel what you feel at the movie theater.

The things that make us happy are a window into our values, beliefs, and who we are inside. Focus on a specific source of joy that's unique to who you are and your experiences, and you'll be right on track for this final Columbia supplement essay.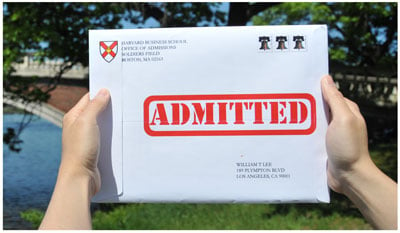 Want to get into Columbia or your personal top choice college?
We can help. PrepScholar Admissions is the world's best admissions consulting service. We combine world-class admissions counselors with our data-driven, proprietary admissions strategies. We've overseen thousands of students get into their top choice schools, from state colleges to the Ivy League.
Learn more about PrepScholar Admissions to maximize your chance of getting in.
Columbia List Questions Analyzed
The two list questions appear first on the Columbia-Specific Application Questions section. To answer these questions, applicants are instructed to list each individual response using commas or semicolons, without any additional explanatory text.
The application also specifies that the List Question responses don't have to be numbered or included in any specific order (e.g. favorite to least favorite, most recent to least recent, etc.).
List Question #1: The Leisure Readings Question
List the titles of the books, essays, poetry, short stories or plays you read outside of academic courses that you enjoyed most during secondary/high school. (75 words or fewer)

This List Question is another that will give admissions counselors a better picture of how your academic life and personality intersect. Your list of books, essays, poetry, short stories, or plays that you enjoyed most in your leisure reading will show what topics and issues you're interested in beyond what you're reading in school. They'll also give a sense of your engagement as a literary and cultural citizen.
It's tempting to use this list to try to flex on the committee, but trust us: admissions counselors will know if you're making things up. (Trust us: no one is going to believe you're reading War and Peace for fun.)
While you want to be authentic in your response here, you need to remember that this question is still part of your college admissions packet. That means you need to make sure that you're choosing works that aren't deliberately offensive or inflammatory.
Our pro tip? Make a huge list of books you've enjoyed, then narrow the list down until you think you've chosen a good mix of works that represent your interests and personality.
List Question #2: The Media Content Question
We're interested in learning about some of the ways that you explore your interests. List some resources and outlets that you enjoy, including but not limited to websites, publications, journals, podcasts, social media accounts, lectures, museums, movies, music, or other content with which you regularly engage. (125 words or fewer)

This list question is asking you to show your commitment to being an engaged, global citizen. You'll do this by listing the media sources you regularly consult in order to stay informed about world, national, and local issues.
A good answer to this question is going to show that you're a media-literate person. This means that the sources you list should be considered credible and reliable, not biased and sensationalized. Your answer will be a window into how you evaluate sources of information and make decisions about what will make a valuable contribution to your knowledge and awareness of what's happening in the world.
Having said that, this question also gives you the chance to show some of your niche interests. Maybe there's a podcast about the political significance of rap music that you regularly listen to. Perhaps you religiously read The New York Times' Food Column. Or maybe you're an avid scuba diver, so you subscribe to the PADI (Professional Association of Diving Instructors) newsletter. You can also include museums you love to visit and learn from, or social media accounts you're especially fascinated by. Really any source you use to learn about the world is fair game here.
Think of this as a chance to show aspects of your personality that might not be revealed through other parts of your application, in addition to your media literacy skills.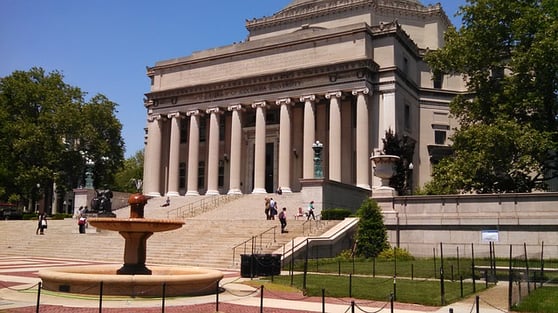 How to Write a Great Columbia Essay: 3 Key Tips
Regardless of which Columbia essay prompt you're responding to, you should keep in mind the following tips for how to write a great Columbia essay.
#1: Use Your Own Voice
The point of a college essay is for the admissions committee to have the chance to get to know you beyond your test scores, grades, and honors. Your admissions essays are your opportunity to make yourself come alive for the essay readers and to present yourself as a fully fleshed out person.
You should, then, make sure that the person you're presenting in your college essays is yourself. Don't try to emulate what you think the committee wants to hear or try to act like someone you're not.
If you lie or exaggerate, your essay will come across as insincere, which will diminish its effectiveness. Stick to telling real stories about the person you really are, not who you think Columbia wants you to be.
#2: Avoid Clichés and Overused Phrases
When writing your Columbia essays, try to avoid using clichés or overused quotes or phrases.
These include quotations that have been quoted to death and phrases or idioms that are overused in daily life. The college admissions committee has probably seen numerous essays that state, "Be the change you want to see in the world." Strive for originality.
Similarly, avoid using clichés, which take away from the strength and sincerity of your work.
Columbia's admissions committee will see hundreds, if not thousands, of essays that talk about how much the applicant loves New York City. Saying that you want to study amongst the bright lights of the Big Apple is trite and overdone. If you are excited about going to school in New York City, make sure that you have a really specific reason that also ties to Columbia's opportunities.
#3: Check Your Work
It should almost go without saying, but you want to make sure your Columbia essays are the strongest example of your work possible. Before you turn in your Columbia application, make sure to edit and proofread your essays.
Your work should be free of spelling and grammar errors. Make sure to run your essays through a spelling and grammar check before you submit.
It's a good idea to have someone else read your Columbia essays, too. You can seek a second opinion on your work from a parent, teacher, or friend. Ask them whether your work represents you as a student and person. Have them check and make sure you haven't missed any small writing errors. Having a second opinion will help your work be the best it possibly can be.
Recap: Writing the Columbia Supplemental Essays
Your Columbia essays cover a lot of ground! You'll have the opportunity to share why you want to attend Columbia, as well as about your academic interests and potential pursuits. You'll also get to talk about Columbia's community and the art and literature that interests you.
Be honest and sincere in your Columbia essays. Make sure your essays are a great representation of who you are as a person, not just as a student or your resume.

What's Next?
Wondering how to excel on the "Why Columbia" essay? We break down this essay prompt and specific examples on our blog.
You might be wondering what kind of test scores you need to get into Columbia and other similar schools. We tell you what good scores are for Ivy League schools plus MIT, Stanford, and UChicago here.
Looking for a detailed guide on how to be one of the few students accepted to Ivy League level schools? Read PrepScholar co-founder Allen Cheng's reflections on his college application and tips for how you can get into Harvard and other Ivy League-level schools.

Want to write the perfect college application essay? Get professional help from PrepScholar.
Your dedicated PrepScholar Admissions counselor will craft your perfect college essay, from the ground up. We'll learn your background and interests, brainstorm essay topics, and walk you through the essay drafting process, step-by-step. At the end, you'll have a unique essay that you'll proudly submit to your top choice colleges.
Don't leave your college application to chance. Find out more about PrepScholar Admissions now:
Have friends who also need help with test prep?
Share this article!
About the Author
Hayley Milliman is a former teacher turned writer who blogs about education, history, and technology. When she was a teacher, Hayley's students regularly scored in the 99th percentile thanks to her passion for making topics digestible and accessible. In addition to her work for PrepScholar, Hayley is the author of Museum Hack's Guide to History's Fiercest Females.
Get Free Guides
to Boost Your SAT/ACT