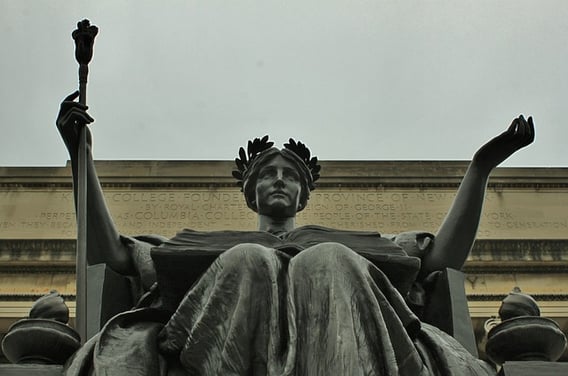 Only 6% of applicants are admitted to Columbia every year. Do you want to be one of them? If so, you'll need to write amazing Columbia essays as part of your application.
In this article, we'll outline the different types of essays you need to write for your Columbia Supplement and teach you how to write an essay that will help you stand out from the thousands of other applicants.
What Does the Columbia Supplement Include?
Like many major colleges and universities, Columbia University requires its applicants to submit essays as part of their application for admission.
Columbia requires that you write a total of three essays and answer five short answer questions.
You'll need to answer a prompt provided by the Common Application or Coalition Application, depending on which one you use to submit your Columbia application through. You'll also need to respond to two Columbia-specific short essay questions.
The Columbia essay prompts offer you plenty of opportunities to show off your qualifications as an applicant and wow the admissions committee.
The first, and longest, essay that you'll write for Columbia will be based on one of the essay prompts provided by the Common App or the Coalition App, depending on which application you use to apply to Columbia.
If you want to learn how to write a great essay for the Common App or Coalition App, check out our dedicated blog posts on each topic.
Columbia Essays, Analyzed
In this section, we'll be looking at both of the Columbia supplemental essays in depth.
Remember, every applicant must answer both essay prompts, so you don't get to choose which essay you would like to write. You'll need to answer each essay prompt strongly if you want to be admitted to Columbia.
Let's take a look at each of the two Columbia supplement questions and see how to write something meaningful for each.
Columbia Essay Prompt #1
Please tell us what you value most about Columbia and why. (300 words or fewer)
This prompt is deceptively simple. While the question is brief, you should take care to answer it with specific information about Columbia and why it is the best university for you.
The admissions committee is interested in learning about your curiosity inside and outside of the classroom, so don't feel like you have to limit your expressed interest in Columbia to its academic resources. For instance—how are you planning to utilize Columbia's location?
That being said, remember that the most important thing here is to be specific. Although the fact that Columbia is in NYC can certainly be a draw, do not use "city life" as your topic—it's too broad and will sound insincere.
A better answer would be to talk about the partnerships Columbia has with the many companies that are in New York City or to discuss how certain Columbia classes integrate with the world-class museums nearby.
The committee is looking for students who will take advantage of all that Columbia has to offer them as an institution—so be honest in your response, and do some research.
Instead of simply saying that Columbia has great academics, go into detail about a professor you admire or a class you are excited to take. Maybe there is an internship or specific program that you only have access to through Columbia. Being specific is more powerful than speaking in generalized platitudes.
Don't feel limited to your potential major. You don't have to write solely about your predicted course of study. In fact, this prompt is an opportunity to diversify your academic portfolio, so to speak, and show the committee that you're curious and open to new ideas.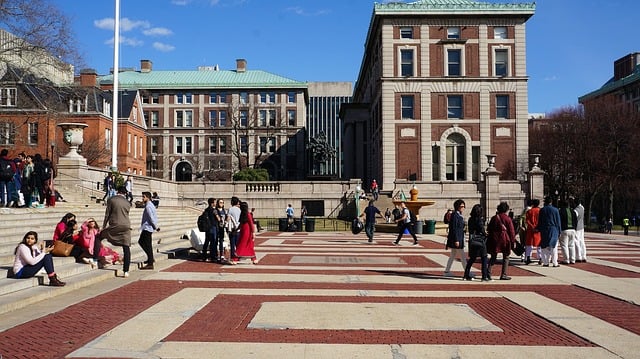 Columbia Essay Prompt #2
The third essay that you'll write for Columbia will depend on the college that you're applying to. Columbia's application has different prompts for Columbia College and The Fu Foundation School of Engineering And Applied Sciences. While the prompts are basically the same, the strategies will differ a bit based on the school to which you're applying.
Columbia houses different fields of study under each of the colleges. If you're interested in the Arts, Life & Earth Sciences and Humanities, you'll apply to Columbia College. If you're interested in Engineering, you'll apply to the Fu Foundation School of Engineering and Applied Sciences.
The colleges are not the same—each reviews its applicants separately and you'll take different curriculum depending on the school that you're accepted to.
While you can have the freedom to talk about different academic interests in this prompt, you should make sure that you're talking about experiences that are at related to the school you're applying to. Don't wax on about how you want to write like Keats if you're applying to the engineering school.
Columbia College Prompt
If you are applying to Columbia College, tell us what from your current and past experiences (either academic or personal) attracts you specifically to the field or fields of study that you noted in the Member Questions section. If you are currently undecided, please write about any field or fields in which you may have an interest at this time. (300 words or fewer)
Although this essay gives you a chance show yourself as a well-rounded person who has a variety of different interests and talents, make sure that you are describing a real, true experience from your life that inspired you to pursue your projected major in college.
If you have absolutely no clue what you're going to major in, it's still crucial to describe an experience that inspired you to care about and study something. It can be simple, but it has to be genuine. Columbia's committee is more likely to take notice of a real interest in something you actually care about than an exaggerated account of your experience serving soup at a shelter that one time with your school's National Honors Society chapter.
Essays are a great opportunity to present yourself as a well-rounded person. Don't repeat information that the committee can find elsewhere on your application. Take the time to share fun, personal details about yourself.
Be specific—the committee wants to get a real picture of you as a person. Don't just say that you love to play video games, say exactly which video games you love and why.
This essay is also a great time to show off your community—the friends, family, teammates, etc. who make up your current life. Since the prompt asks about personal experiences, you can talk about the deep bonds you have and how they have affected you.
What the admissions committee mainly wants to see is that you're an intellectually curious student. Whatever your passion is, elaborate on how it has become an intellectual pursuit. For instance, if you're interested in studying Classics, you can talk about how you've researched the origins of different myths. If you care about studying journalism, talk about why you're so passionate about an impartial press.
Fu Foundation School of Engineering and Applied Science Prompt
If you are applying to The Fu Foundation School of Engineering and Applied Science, please tell us what from your current and past experiences (either academic or personal) attracts you specifically to the field or fields of study that you noted in the Member Questions section. (300 words or fewer)
This Columbia essay prompt is exactly the same as the prompt for Columbia College, with one big caveat: there's no room for being undecided here.
If you're applying to The Fu Foundation School of Engineering and Applied Science, you'll need to select a field or fields of study. Because you're required to select your potential field of study, your essay needs to be related to that selection.
You need to relate your course of study to your personal interests, not what you think the admissions committee wants to hear. Don't say that you want to engineer an issue the world's clean drinking water shortage just because you think it sounds good to the people reading your essay. That's not to say you can't talk about providing more people clean drinking water—you just have to have a personal connection to issue.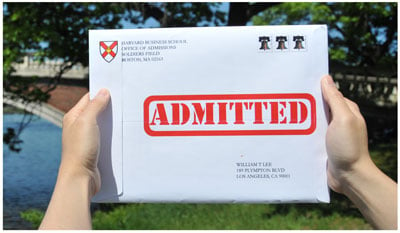 Want to get into Columbia or your personal top choice college?
We can help. PrepScholar Admissions is the world's best admissions consulting service. We combine world-class admissions counselors with our data-driven, proprietary admissions strategies. We've overseen thousands of students get into their top choice schools, from state colleges to the Ivy League.
Learn more about PrepScholar Admissions to maximize your chance of getting in.
Columbia Short Answer Questions Analyzed
List a few words or phrases that describe your ideal college community. (150 words or less)
This question asks you to describe what you are looking for from your college community. The word "community" is key here—you're not just talking about academic experience. You should also mention what you want from your peers and out-of-class life, too.
The other key to this prompt is brevity—you need to cover a lot of ground in less than 150 words. You don't want to waste words here. You'll need to get your point across quickly and clearly.
You should describe a community that reflects Columbia's values: a place where academic curiosity and rigor are prioritized. That being said, you don't want to sound trite or like you're over exaggerating.
Don't say that you want to participate in endless literary salons just to sound smart. Instead, say things that actually ring true: e.g., you want a community where people are excited to create art or talk about what they're learning in class.
Don't try to cover your entire college experience in less than 150 words. It's better to paint a vivid picture of a small portion of your ideal college life than a blurry one of your entire experience.
List a few words or phrases that describe your ideal college community. (150 words or less)

List the titles of the required readings from courses during the school year or summer that you enjoyed most in the past year. (150 words or less)

List the titles of the books you read for pleasure that you enjoyed most in the past year. (150 words or less)

List the titles of the print, electronic publications and websites you read regularly. (150 words or less)

List the titles of the films, concerts, shows, exhibits, lectures and other entertainments you enjoyed most in the past year. (150 words or less)
These questions can be intimidating! It's normal to be nervous to share what you're reading or enjoying outside of class.
That being said, you should opt for honesty here, rather than impressiveness. Don't feel like you need to say that enjoyed reading Hind Swaraj if you actually vastly preferred your English class's foray into Tolkien. Be truthful and real.
This question is also a great opportunity to share different interests that you have. If you love Miyazaki films, but also love documentaries about climate change, feel free to share! The more information you give, the more fleshed out you'll be as a person.
It's important to note: don't justify your responses or give any commentary. Simply list the works you've enjoyed and leave it at that.
You can choose to list the works in a number of ways: alphabetically, chronologically, or in order of interest. I'd suggest going chronologically or in order of interest, but there's not a right or wrong way to go here.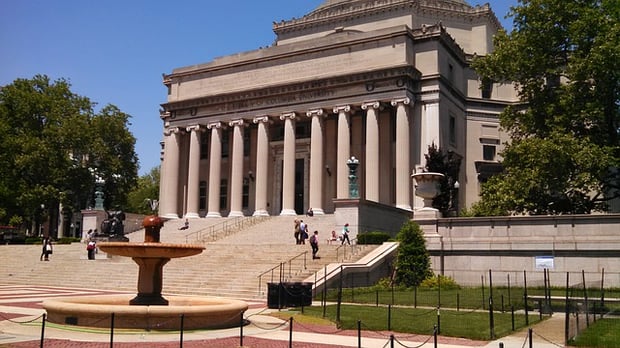 How to Write a Great Columbia Essay: 3 Key Tips
Regardless of which Columbia essay prompt you're responding to, you should keep in mind the following tips for how to write a great Columbia essay.
#1: Use Your Own Voice
The point of a college essay is for the admissions committee to have the chance to get to know you beyond your test scores, grades, and honors. Your admissions essays are your opportunity to make yourself come alive for the essay readers and to present yourself as a fully fleshed out person.
You should, then, make sure that the person you're presenting in your college essays is yourself. Don't try to emulate what you think the committee wants to hear or try to act like someone you're not.
If you lie or exaggerate, your essay will come across as insincere, which will diminish its effectiveness. Stick to telling real stories about the person you really are, not who you think Columbia wants you to be.
#2: Avoid Cliches and Overused Phrases
When writing your Columbia essays, try to avoid using cliches or overused quotes or phrases.
These include quotations that have been quoted to death and phrases or idioms that are overused in daily life. The college admissions committee has probably seen numerous essays that state, "Be the change you want to see in the world." Strive for originality.
Similarly, avoid using cliches, which take away from the strength and sincerity of your work.
Columbia's admissions committee will see hundreds, if not thousands, of essays that talk about how much the applicant loves New York City. Saying that you want to study amongst the bright lights of the Big Apple is trite and overdone. If you are excited about going to school in New York City, make sure that you have a really specific reason that also ties to Columbia's opportunities.
#3: Check Your Work
It should almost go without saying, but you want to make sure your Columbia essays are the strongest example of your work possible. Before you turn in your Columbia application, make sure to edit and proofread your essays.
Your work should be free of spelling and grammar errors. Make sure to run your essays through a spelling and grammar check before you submit.
It's a good idea to have someone else read your Columbia essays, too. You can seek a second opinion on your work from a parent, teacher, or friend. Ask them whether your work represents you as a student and person. Have them check and make sure you haven't missed any small writing errors. Having a second opinion will help your work be the best it possibly can be.
Recap: Writing the Columbia Supplemental Essays
Your Columbia essays cover a lot of ground! You'll have the opportunity to share why you want to attend Columbia, as well as about your academic interests and potential pursuits. You'll also get to talk about Columbia's community and the art and literature that interests you.
Be honest and sincere in your Columbia essays. Make sure your essays are a great representation of who you are as a person, not just as a student or your resume.
What's Next?
Wondering how to excel on the "Why Columbia" essay? We break down this essay prompt and specific examples on our blog.
You might be wondering what kind of test scores you need to get into Columbia and other similar schools. We tell you what good scores are for Ivy League schools plus MIT, Stanford, and UChicago here.
Looking for a detailed guide on how to be one of the few students accepted to Ivy League level schools? Read PrepScholar co-founder Allen Cheng's reflections on his college application and tips for how you can get into Harvard and other Ivy League-level schools.

Want to write the perfect college application essay? Get professional help from PrepScholar.
Your dedicated PrepScholar Admissions counselor will craft your perfect college essay, from the ground up. We'll learn your background and interests, brainstorm essay topics, and walk you through the essay drafting process, step-by-step. At the end, you'll have a unique essay that you'll proudly submit to your top choice colleges.
Don't leave your college application to chance. Find out more about PrepScholar Admissions now:
Have friends who also need help with test prep?
Share this article!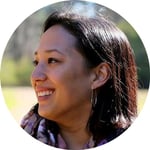 About the Author
Hayley Milliman is a former teacher turned writer who blogs about education, history, and technology. When she was a teacher, Hayley's students regularly scored in the 99th percentile thanks to her passion for making topics digestible and accessible. In addition to her work for PrepScholar, Hayley is the author of Museum Hack's Guide to History's Fiercest Females.
Get Free Guides
to Boost Your SAT/ACT