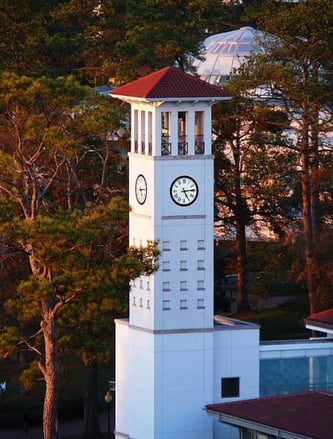 Based in Atlanta, Georgia, Emory University is a prestigious private university ranked within the top 25 universities nationwide. To apply here, you'll have to submit your transcripts, SAT or ACT scores, and a few essays. But what do you actually have to write for your Emory essays?
Below, we present to you this year's Emory University essay prompts and offer you tips for figuring out which prompts you should choose for your application. We will also look at admissions officers' feedback for real Emory essays that worked.
Let's get started!
Feature Image: Nrbelex/Wikimedia Commons
What Are the Emory Essays?
All first-year applicants to Emory must submit one longer essay in response to either the Common Application or Coalition Application essay prompts and two short answers as part of the Emory supplement. For the first Emory essay, you must respond to the single prompt provided, and for the second essay, you can choose any one of the five prompts listed.
Here are the Emory University essay prompts for the 2022-23 application cycle:


Academics Essay (200 words max)
What academic areas are you interested in exploring in college?
Reflections Essay: Respond to one of the following (150 words max)
Reflect on a personal experience where you intentionally expanded your cultural awareness.


When was the last time you questioned something that you had thought to be true?


If you could witness a historic event (past, present, or future) first-hand, what would it be, and why?



Share a time when you were awestruck.

Which book, character, song, monologue, or piece of work (fiction or non-fiction) seems made for you? Why?
Fortunately, Emory offers a little advice on how you should answer these essay prompts: "We encourage you to be thoughtful and not stress about what the right answer might be. We simply want to get to know you better."
Now, let's take a closer look at each of the Emory University essay prompts.
How to Write the Emory Academics Essay
What academic areas are you interested in exploring in college?
This is standard college essay prompt, asking you to elaborate on your academic plans. Emory is asking this because they want to get a better understanding of what you plan on studying in college and why you're excited about it. Students who have a solid plan for college and are genuinely passionate about their academics are more likely to do well in college and after graduation, and they're more likely to be involved on campus and give back as an alum.
As a reminder, this prompt is required for all applicants, and you can write up to 200 words.
So, what should you write about? Start with describing the academic area(s) you plan on focusing on in college. Then, dive into it more. If you want to major in biology, what areas of biology are you most interested in? What about these topics excites you? What career are you hoping to pursue with a biology degree? Are there internships/research opportunities you hope to do? You don't need to include all those parts, but be sure to give an in-depth answer that makes it clear what your academic interests and plans are.
But what if you don't know what you want to study? That's OK; this isn't a binding document that requires you to follow up on what you write about. Choose an area or areas that you're thinking about, and go with that. Don't write that you have no idea what you're going to study because that can cause Emory to worry that you won't be interested in your studies/won't be able to commit to anything.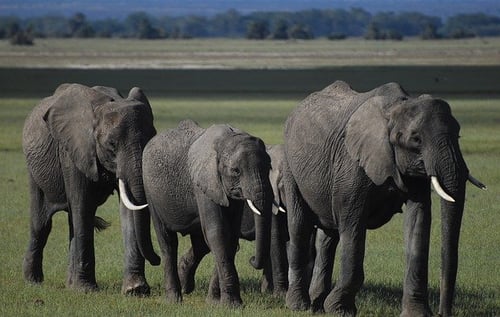 How to Write the "Reflections" Emory Essay
For this essay, you'll have to select one prompt to answer (out of five possible prompts). These prompts are pretty varied, but they all ask you to reflect on something meaningful to you and that has helped you become the person you are today, whether that's an experience you had, an insight you gained, or a field you're passionate about.
As a reminder, your essay must be no longer than 150 words.
Now then, let's go through the "Reflection" Emory University essay prompts one at a time and give you tips on how to answer each of them effectively.
"Reflections" Emory Essay Prompt 1: Cultural Sensitivity
Reflect on a personal experience where you intentionally expanded your cultural awareness.
Emory is a competitive school and admits students from all over the world. In order to be a good member of the Emory community, you'll need to understand and thrive in a diverse environment. To that end, this essay gives you the opportunity to showcase your cultural sensitivity.
But what is cultural awareness? The National Center for Cultural Competence defines cultural awareness as "being cognizant, observant, and conscious of similarities and differences among and between cultural groups." So to answer this prompt, you'll have to share an experience where your understanding of cultural awareness grew.
A good place to start is to think about your experiences with people from different cultures. When have you been in this situation before? And what did you learn?
On the other hand, you may be a member of a cultural minority in the United States. If you are, this would be a great prompt to talk about how that has impacted you, and how that has shaped your own unique understanding of how cultural awareness works in American society.
Regardless of which strategy you choose, you'll need to demonstrate your ability to learn from others and your capacity to be thoughtful about your own actions. The kiss of death for this prompt? Bragging. No one is perfectly culturally aware: developing our cultural sensitivity is a lifetime process. Acting like you've got it all figured out isn't going to impress anyone, especially admissions counselors.
Should You Choose This Prompt?
Do you have a good understanding of diversity and what it means to be "culturally sensitive"? This goes beyond just knowing the definitions of these terms. Have you had experiences where diversity played a key role? You'll need real, first-hand experience if you want to tackle this prompt well. If you haven't had that, then this might not be the best prompt for you.
Tips for Answering This Prompt
Be honest and specific about your experience. Do not make something up to try and answer this prompt! Additionally, make sure you're being honest about the experience in general. Don't try and make yourself into the "hero" of the situation. Instead, admissions counselors want to see that you can be thoughtful about cultural differences, and that you've learned something about being part of a diverse community.
Explain how this will make you a better Emory student. Like we mentioned earlier, Emory is a diverse campus. How will you bring what you've learned about cultural awareness to Emory? Explain how what you've learned has prepared you for your Emory experience, and touch on how your experience will help you be a better member of the Emory community.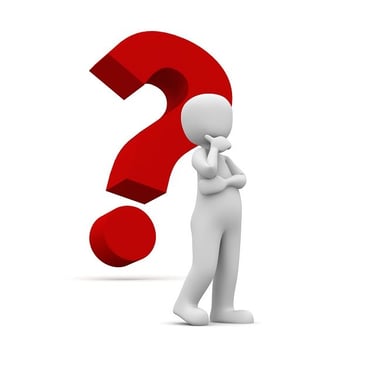 "Reflections" Emory Essay Prompt 2: Questioning Beliefs
When was the last time you questioned something that you had thought to be true?
Emory uses this question to get to know more about your opinions and how you have learned to think more objectively.
In other words, the admissions committee wants to see how you have become more open-minded and that you are ready and willing to explore outside your safe comfort zone. Are you intellectually curious? Are you willing to admit when you're wrong?
This is the type of student Emory is looking for—someone who can be honest and open with themselves, who is introspective and always willing to learn.
Should You Choose This Prompt?
If you can easily think of a time when you questioned any major beliefs you used to hold—whether it was something religious, political, or otherwise highly personal—this would be a great prompt to choose for your first Emory essay.
For example, maybe you used to eat meat but became a vegetarian after visiting a slaughterhouse as part of a school trip.
Or maybe you used to think that libraries were completely useless and should simply go away. But after getting help from a kind librarian one day, you realized that libraries are necessary to have in society, especially considering that people of lower-income backgrounds typically do not have easy access to computers, books, and other repositories of knowledge.
Tips for Answering This Prompt
Follow a clear structure. Present what you used to believe, explain what or who caused you to question this belief, and finally clarify how this process has (positively) impacted you.
Focus on a unique moment from your life. Don't just talk about how you used to believe in Santa Claus and eventually grew out of it—most, if not all, of us have had similar experiences. Try to find something unique to you and that will set you apart from other applicants.
Think beyond religion and spirituality. It's not inherently bad to write an essay about how you used to practice a certain religion and now practice another one or none at all, but don't feel limited to only topics regarding faith or religion just because this prompt is asking about your beliefs!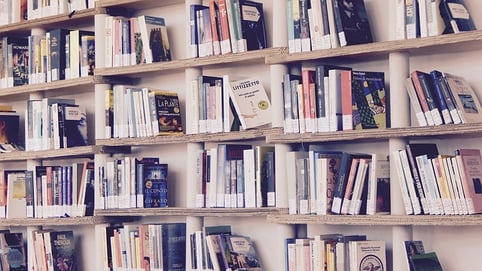 "Tell Us About You" Emory Essay Prompt 3: Historic Event
If you could witness a historic event (past, present, or future) first-hand, what would it be, and why?
This next Emory essay prompt is a fun and interesting way for admissions officers to get a clearer sense of what your interests, passions, and values are.
There are no limits to what you can put down here—you could focus on a big event from as recent as the late 20th century, such as the fall of the Berlin Wall, or something that happened thousands of years ago, such as the building of the great Egyptian pyramids.
Your goal should be to choose something that highlights a critical aspect of your personality and/or interests.
For instance, perhaps you want to minor in architectural studies, which is why you're so fascinated with how the pyramids were constructed. Or maybe your mother was present when the Berlin Wall fell and you'd love to have seen her expression of joy at having helped reunite her country.
Should You Choose This Prompt?
Is there a specific moment from the past that you have always wished to see because it genuinely interests, excites, or fascinates you? Is there a certain event from history that means something special to you and/or your family, and that you wish you could have actually been there for?
If you answered yes to one of these questions, then this would be a great prompt to choose for your second Emory essay.
Tips for Answering This Prompt
Describe the event in detail. Before you jump into the "why" part of your essay, take care to set up the details of the scene by using literary devices such as images and metaphors. Doing this will show admissions officers that you're passionate about both this event and the details of how it happened.
Clearly and cogently explain why this event is so important to you on a personal level. Once you've set up your essay with some details of the event, it's time to dive into the "why" with full force. A historic event could be special to you for a number of reasons: for example, maybe you've got a burning desire to study physics at Emory after learning about the Wright brothers' first successful flight.
Try to find a more positive or empowering event. While it's not off the table to write about horrible (but important to know) things that have happened, such as the assassination of JFK or the Holocaust, make sure you manage to tie this back to yourself in a meaningful, positive way. For example, maybe you've always felt that witnessing the Holocaust with your own eyes could help you better relate to your great-grandparents who suffered through it.

"Reflections" Emory Essay Prompt 4: Awe
Share a time when you were awestruck.
The purpose of this essay prompt is for the admissions committee to understand what really moves you.
To answer this prompt, think back to the times when you were overcome with a sense of wonder or awe. Did it happen when you reached the summit of a long hike and stared at the vista surrounding you? Or when you heard a particular piece of music for the first time? Or when you traveled to a new city that's nothing like your hometown?
As you think about what to write about here, remember that the most powerful answers will involve telling a story of some kind. Let's say you were awestruck the first time you got a clear view of the Milky Way Galaxy. You were ten years old, on a camping trip with your dad, and, since you'd grown up in the city, you'd never seen so many stars before. The sight of all of them made you appreciate the vastness of the universe, and ever since you've had a passion for outer space. Including those details will make your essay more memorable and unique to you.
As you tell the story, always remember to connect it to the most important part of your essay: your discussion of who you are as a person and what about you makes you a good fit for Emory. In this example, you could say that you use that memory to remind yourself you're just a single person in a vast place, and it helps you stay humble and put your challenges into perspective.
Should You Choose This Prompt?
This prompt is great for people who've experienced awe that caused some sort of change in their lives. If you're a thoughtful person who can reflect on that experience in positive ways, then this prompt is a good fit for you!
Tips for Answering This Prompt
Pick one experience and focus on that. Even if you regularly feel awe when you fly in an airplane, pick one specific example and focus on that for this essay. Discussing a single experience will make it easier for you to tell a story as well as keep within the wordcount for this essay.


Think about the long-term impact it had on you. In the moment you felt awe, but what were the lasting impacts of the experience? How did feeling awestruck convince you to change yourself/your plans/your view of the world? Emory wants to see the bigger picture in all of this, so make sure you include that in your essay.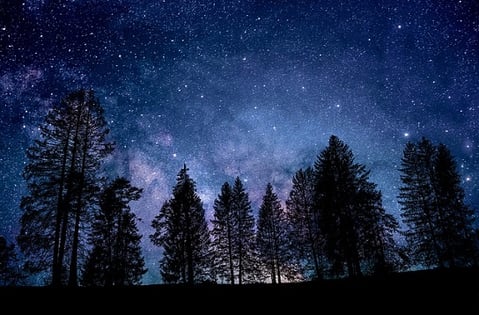 "Reflections" Emory Essay Prompt 5: Artistic Representation
Which book, character, song, monologue, or piece of work (fiction or non-fiction) seems made for you? Why?
The point of this prompt is for Emory to get a clearer, more holistic sense of not just who you are, but also how you see yourself. What qualities do you feel represent your personality? Your goals? Your best traits? Your challenges?
Remember that you should aim to tell the admissions committee something new and unique about yourself that they haven't yet gleaned from your application or other essays.
When thinking of how a piece of art represents you, don't think literally—try to go beyond generic and superficial traits and think about the deeper meaning and symbolism that speaks to you.
For example, maybe you've always felt a strong connection to the character of Forrest Gump—not because you literally fought in a war, started a restaurant, and met the president, but because you were always supported by your family, especially your mom, and believed that your optimism and positive outlook is what ultimately helped you attain some of your biggest goals in life so far.
Should You Choose This Prompt?
My recommendation is to choose this prompt only if you can immediately come up with a specific piece of art or character you've always felt a strong personal attachment to. Remember that it's not just about something you like but something that truly gets across the essence of who you are.
If nothing comes to mind right away, it's probably best to go with another prompt. You don't want to write this essay and have it feel heavily forced or contrived!
Tips for Answering This Prompt
Choose a topic that emphasizes your most prominent and best qualities. Obviously, you don't want to compare yourself to something or someone that's notoriously corrupt, bigoted, immoral, mean, or unlikable. The point here is to show the Emory admissions committee key positive traits you have, such as your selflessness or ability to see the best in everyone.
Avoid exaggeration. No matter how strong of a connection you might feel to Batman, your life is most certainly not a carbon copy of his. Don't hyperbolize any traits you (think you) share with your character or art piece by making ridiculous claims, such as how you're a real-life superhero or secret genius.
Don't just choose something because it's famous or "impressive." If you've never actually read Great Expectations or have but never had any real connection to it, Emory admissions officers will be able to tell. So don't worry—it's OK to pick something that's less well-known or not very intellectual or scholarly, just as long as you can cogently explain how this piece of art or character encapsulates you.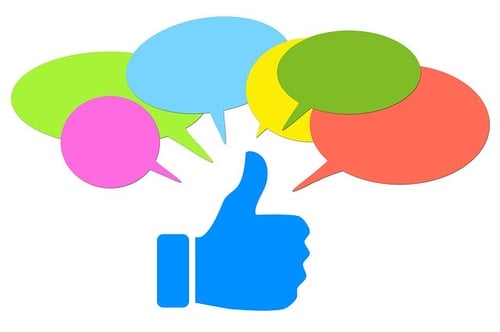 Admissions Feedback for Emory Essays That Worked
One thing that can really help you while applying to Emory is seeing examples of real Emory essays that worked and secured students admission. Fortunately, the official Emory website has an entire series dedicated to going over their applicants' best personal essays.
The downside is that these are all for the Common App/Coalition App essay prompts, so they are a lot longer and do not respond directly to any of the short-answer supplemental questions above.
Still, you can use these essay examples and their feedback from admissions officers to get a better sense of what to write about, how you can effectively structure your thoughts, and what Emory is ultimately hoping to learn about you through your writing.
We've consolidated the most important ideas from admissions officers' feedback for you. Here's a basic overview of what Emory is looking for in your essays:
"Expressive language," "interesting vocabulary," and showing instead of telling
A sense of maturity
Clear connections between your interests, experiences, and/or goals
Authenticity
The ability to reflect on your experiences (and learn from them)
Either a unique topic or a unique approach to a more common topic
Make sure your Emory essays have most (ideally all!) of these essential qualities.
How to Write the Emory Essays: 4 Essential Tips
Here are four tips to keep in mind as you write your Emory University supplemental essays.
#1: Write Concisely
You have just 200 and 150 words for the supplemental Emory essays, so don't waste space—include only the most essential facts and information you want to present to the admissions committee.
Use these essays as an opportunity to practice writing more succinctly. Take your time to try to cut out any irrelevant or ineffective words or phrases that don't answer the prompt or reveal anything important or unique about you.
#2: Be Highly Specific
Don't make the mistake many students make by not being specific enough in your college essays—especially considering how little space you have for the Emory essays!
The trick here is to not dawdle in your writing: get straight to the point and overarching topic of your essay, and then dive right in so that you're fully answering the question.
To truly make your writing come alive, you must home in on the most essential info about yourself. Use examples, anecdotes, and plenty of details to paint an accurate picture of who you are and how you see yourself.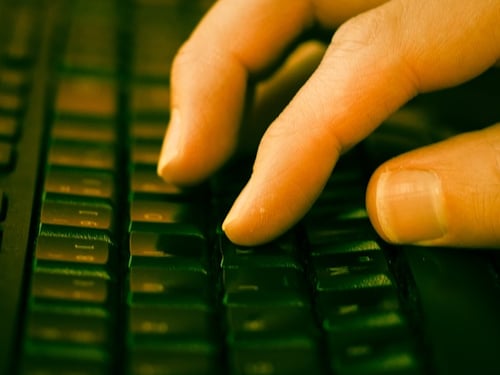 #3: Avoid Repeating Yourself
You have to write two short essays for the Emory supplement and one longer essay in response to one of the Common App or Coalition App prompts. Because some of these Emory University essay prompts are similar to the Common App/Coalition App ones, you'll want to check that you're not repeating anything you already wrote.
The point of all these essays is to give you the chance to introduce a range of different, but equally important, sides of yourself. Repeating yourself shows a lack of creative thinking and will most certainly not leave a good impression on the Emory admissions committee.
#4: Don't Forget to Proofread
Last, but certainly not least, remember to edit and proofread your Emory essays several times before you submit them with your application.
Once you've got a rough draft finished, put it away and don't look at it. After a few days, take it out and reread it, looking for areas that feel out of place, irrelevant, or unclear, and tweak as needed.
Lastly, give your draft to someone you trust, such as a teacher or parent, and have them read it over and give you some feedback. Ask them to also correct it for any technical or stylistic errors.
Do all this and you should have one unforgettable Emory essay ready to go!
What's Next?
Curious about what it takes to get into Emory as a freshman? Check out our Emory admission requirements page to learn the average GPA and SAT/ACT scores of admitted applicants.
Interested in applying to colleges in the South? Our expert guide walks you through all the very best schools in the South, including Emory.
Did you know that Emory University is one of a select number of schools that offers full-ride scholarships? To see even more colleges that do this, take a look at our complete list.

Want to write the perfect college application essay? Get professional help from PrepScholar.
Your dedicated PrepScholar Admissions counselor will craft your perfect college essay, from the ground up. We'll learn your background and interests, brainstorm essay topics, and walk you through the essay drafting process, step-by-step. At the end, you'll have a unique essay that you'll proudly submit to your top choice colleges.
Don't leave your college application to chance. Find out more about PrepScholar Admissions now:
Have friends who also need help with test prep?
Share this article!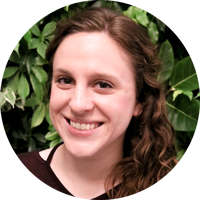 About the Author
Hannah received her MA in Japanese Studies from the University of Michigan and holds a bachelor's degree from the University of Southern California. From 2013 to 2015, she taught English in Japan via the JET Program. She is passionate about education, writing, and travel.
Get Free Guides
to Boost Your SAT/ACT