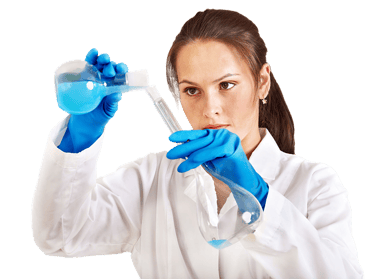 Each year, high school seniors from all over the U.S. enter their independent, original scientific research in The Regeneron Science Talent Search (formerly called the Westinghouse Science Awards). The competition invites the most promising applicants to showcase their research projects in Washington, D.C. and compete for big cash prizes.
Are you a budding scientist looking to earn some extra cash for college? If so, then you should consider entering the Regeneron STS!
To help you put together a top notch Regeneron STS application, this article will:
Explain how the talent search works
Give you a step-by-step breakdown of the application and competition judging criteria
Provide examples of winning STS research projects
Walk you through four tips for creating a winning application
Are you ready? Let's get started!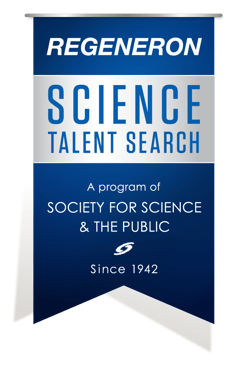 What's the Regeneron Science Talent Search?
The Regeneron Science Talent Search, also called the Regeneron STS, is a science and mathematics competition that recognizes and empowers the most promising young scientists in the nation.
To participate in the Regeneron competition, high school seniors submit original research that addresses society's most urgent challenges in science, math, and engineering.
Around 1,900 students enter the Regeneron Science Talent Search each year. Of these entrants, the competition recognizes 300 student "Scholars" and their schools each year and invites 40 student Finalists to Washington, D.C. to participate in the final round of the competition. During the final round, the Finalists display their work to the public for final judging by a national jury of professional scientists.
Does the Regeneron Science Talent Search Have a Cash Prize?
The Regeneron competition offers $3.1 million in awards to student Scholars and Finalists. The 300 student scholars recognized by the competition each receive $2,000 awards, with another $2,000 going to their schools for the support of STEM education. The 40 finalists get an all-expenses paid trip to present their research in Washington, D.C. and compete for the top 10 awards, with the top award being $250,000.
Since the awards are so big, it's probably not surprising to hear that the application process for the Regeneron competition is extremely rigorous and competitive. To help you get a sense of what entering the Regeneron STS will be like, we'll break the application process down step by step next.
How Is the Regeneron STS Different From the Regeneron Science Fair?
The Society for Science & the Public hosts two competitions for high school students every year: the Regeneron STS and the Regeneron Science Fair (ISEF). While these two programs share the goal of encouraging students to conduct independent research, they're definitely two different competitions!
Unlike the Regeneron STS, where awards are based on a research portfolio that you submit to a panel of judges, the ISEF is a very large science fair that's a lot like the ones you've competed in at school. In order to compete in the ISEF, you first have to compete in an affiliated science fair at your high school. If you're named a finalist, you advance to a national competition.
In contrast, the Regeneron STS is an application-based competition. Your project will be evaluated on a research paper and application packet—not through an in-person competition!—before you're named a Finalist.
Additionally, high schoolers of any age can compete in the ISEF, but the Regeneron STS is open to high school seniors only.

The Regeneron STS application is notorious for being intense. Make sure you start it months before you have to submit it!
The Regeneron STS Application Process
To apply to the Regeneron STS, all entrants must be enrolled in the 12th grade at a U.S. high school at the time of applying and must have performed independent scientific research at school, at a research institution, in the field, or at home. Students who meet these criteria must then write a formal research report explaining their experiments and conclusions.
The Regeneron STS requires that all interested students complete an online application in order to enter the competition. In past years, the online application has been made available to entrants at the beginning of June, and the application deadline has been set for mid-November.
That means you have time to get your application done, and you'll need it: the Regeneron STS application has a lot of different pieces! The following materials are required components of the Regeneron STS application:
Essay questions
Questions about the applicant's original research project
A maximum 20+ page scientific paper/research report
Recommendations from teachers and/or mentors
High school transcripts, submitted by the applicant's school guidance counselor
Optional test scores
These required materials are divided out into a series of 12 tasks on the Regeneron STS application. We'll briefly break these application tasks down next.
Task 1: Demographic and High School Information
This first section of the Regeneron talent search application just asks you to select or fill in the blank on a series of questions about your basic info. Specifically, you'll need to be able to confirm that you are a high school senior and provide information about your high school, such as your school's name, full address, website URL, and the courses you are enrolled in at the time of applying.
Task 2: Recommender Requests
Task 2 instructs applicants to request three types of recommendations: an educator recommendation, a project recommendation, and a high school report recommendation.
You will be able to send requests to the teachers or mentors you select for each type of recommendation by using the Regeneron online application system, and the application provides specific instructions for how to choose each type of recommender.
The application states that entrants may submit up to two educator recommendations. This type of recommendation must be completed online by the individual with the most knowledge of the entrant in an academic setting and of the entrant's scientific potential.
Entrants are also able to submit up to two project recommendations. The person(s) closest to the entrant's research must complete this recommendation. This recommender could be the head of a lab, a professor, or another type of research mentor.
Finally, the high school report must be completed online by a counselor or administrator at the entrant's school. The individual who completes this recommendation must upload a copy of the entrant's official high school transcript as well.
Letters of recommendation can be a bit intimidating. How do you choose your recommenders? And how do you help them write a stellar recommendation letter? For answers to these questions, check out our complete guide to letters of recommendation.
Task 3: Rules Wizard/Form Uploads
The questions under Task 3 are all about your independent research project, including your research methods and data.
The main thing you'll need to do under Task 3 is complete a survey about your research study and upload required documents if your study involves live test subjects or human or animal tissue. Examples of documents you may need to upload include IRB approval documents, permits, or informed consent forms. If you don't already have copies of these, make sure you reach out to your mentor or research director for the information.
The bottom line for completing this task—which is the longest section of the application—is that it's probably best to have digital copies of all of the paperwork from your research study on hand so you can manually enter information and upload attachments quickly.
Task 4: Science Research Description
Task 4 asks you to describe the basics of your independent research study, which include the following information:
Project category (e.g. plant sciences, chemistry, bioengineering)
Project theme (e.g. robotics, climate change)
Project title
Where the experimentation/research was conducted
Description of primary research location
Names of research mentors and how you connected with them
How you got the idea for your research
The questions on this task are mostly fill in the blank, with maximum word counts ranging from 100 to 250 words per individual question.
These questions seem simple, but you'll want to take time to answer them carefully. This is the first impression judges will have of your project, so make sure you're being clear, accurate, and thoughtful in your responses!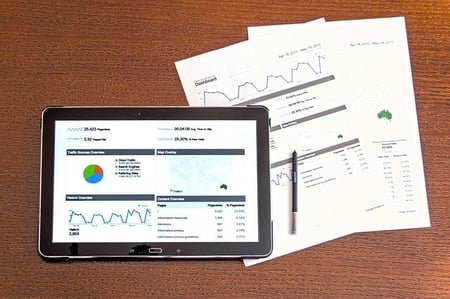 The research report is the biggest and most important part of your Regeneron research competition application.
Task 5: Research Report Upload
Task 5 is a biggie: this is the part of the application where you are to upload a digital copy of your maximum written report on your independent research study. While there is technically not a minimum length for the report, the maximum length is 20 pages.
In order to have the resources you need to write this research paper, you must have completed an independent scientific investigation and have results to report. The competition judges expect that your written report will resemble a professional article that you might see published in a real, peer-reviewed scientific journal.
The requirements for the research report are as follows:
Title page at the beginning (does not count toward 20 page maximum)
Abstract (follows the title page; does not count toward 20 page maximum)
Brief introduction explaining the background and purpose of the work
Experimental section including the methods and results
Concluding discussion of implications and results
Bibliographic reference page that includes all sources internally referenced in the report (does not count toward 20 page maximum)
The research report can be up to 20 pages long, typed in Times New Roman 11 pt font, with 1.5 line spacing and 1 inch margins on each side. The application guide specifically states that any reports exceeding 20 pages will not be considered. To upload your report, you'll use the Regeneron online application portal.
Task 6: Previous Research
Task 6 is the time for you to give your scientific research resume. In this section, you are asked to list and describe any individual science projects, team science projects, conference presentations, publications, research programs, summer programs, and future research plans that you have been or intend to be involved in.
It might be tempting to exaggerate your answers on this portion of the application. Don't do that! Be honest about what you've done and projects you plan to work on in the future. Trust us: judges will be able to tell if you're trying to pad your response to this question.
Task 7: Essay Questions
Task 7 provides seven short answer essay questions that applicants must answer about their independent research project, inspiration, and impact. The questions ask you to provide a "layperson's" summary of your project. In other words, you should write as if someone who's not familiar with your field of research is reading your essays!
Along with the summary of your project, you'll also need to include other information in your essays, including: a description of your project inspiration, an explanation of the benefits and impact of your project, how your project has shaped your STEM interests, examples that support your potential as a scientist, an explanation of how you would address a major scientific question of your choosing, and a Tweet about your project.
The maximum word count for the essay questions ranges from 200 to 300 words, and the application emphasizes that you shouldn't feel pressured to meet the maximum word count for each question. However, you should make sure that your essays are on topic, easy to read, and grammatically correct.
We recommend that you set aside a few weeks to work on your essay responses, and that you share your essays with your mentors, teachers, and friends for feedback before you submit them.
Task 8: Activities, Interests, and Awards
This section of the application asks you to list your extracurricular activities, volunteerism, and employment. For each item you list, the application also asks that you explain your leadership role in the activity, your years of involvement, your time commitment to the activity, and any awards you may have won in relation to each activity you list.
This section isn't about science, so why is it on the Regeneron STS application? It's because judges want to get a sense of who you are as a person outside of your incredible research!
Task 8 also asks you to briefly describe what you did over the past three summers and to indicate your involvement in any science competitions and programs. Again, don't exaggerate in this section. Be honest! While judges do want to see that you have a long-term interest in STEM, not having tons of competitions under your belt isn't going to disqualify you from being named a Scholar or Finalist.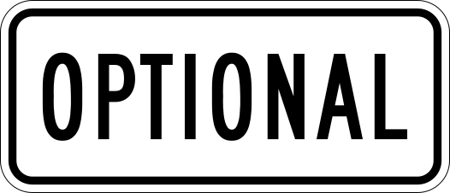 Submitting your test scores is an optional part of the Regeneron STS application. We'll help you figure out if you should submit your scores or not!
Task 9: Test Scores (Optional)
Task 9 provides areas for you to fill in your SAT, SAT II (although this test stopped being administered in 2021), ACT, Advanced Placement, and International Baccalaureate test scores. The SAT and ACT sections allow you to provide both composite scores and section scores. Superscoring is also permitted.
The application notes that the decision not to include your test scores will not be held against you and doesn't indicate that including test scores will give you an advantage. So don't panic and try and squeeze in an ACT or SAT test before your application due date!
Assuming you've taken one or more of these tests, how do you determine whether to submit your scores? We recommend that you only submit your scores if they're high marks. So for example, if you made a 17 on your ACT test, you should leave those scores off your application. But if you made a 34, it's worth including your score!
Task 10: Test Score Upload (Optional)
If you do choose to include your test scores in Task 9, you'll be required to provide proof of your test scores in Task 10. In order to provide proof, you will need to upload copies of your score reports. Luckily, official score reports aren't required as part of the Regeneron STS application.
Task 11: Beyond the Project
The info you provide in this task isn't shared with the competition judges and doesn't affect how your entry is evaluated. The Society for Science & the Public (the nonprofit that hosts the competition) uses the info you provide in this task for record keeping purposes and to contact your parent/guardian, teachers, or principles in the event that you are awarded a spot as a Scholar or Finalist in the competition.
The info you'll be asked to provide in Task 11 includes your contact information, date of birth, family contact information, school contact information, your school newspaper's contact information, information about your project mentor, and name and contact info for the individual who you consider the most positive influence on your scientific endeavors. Make sure this information is correct since it's how the organization will reach out if you win!
Task 12: Optional Research Study (Optional)
The final portion of the application, Task 12, allows entrants to indicate their interest in participating in a longitudinal research study about STEM interests. This portion of the application is optional, and your response doesn't affect your chances of being named a Regeneron STS Scholar or Finalist.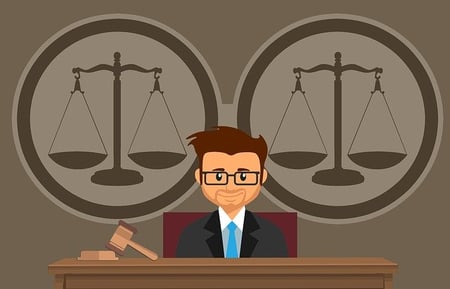 Understanding how your research will be evaluate can help you create a Regeneron STS application that makes judges sit up and take notice.
Judging Criteria for Regeneron STS Applications
Entrants to the Regeneron STS are judged by scholars selected by the Society for Science & the Public, a non-profit organization based in Washington, D.C.
The Regeneron STS website states the following about how judging works for the competition:
Entries are reviewed by three or more PhD scientists, mathematicians, or engineers in the subject area of the entry. Scholars and finalists are selected by the judges, using all available entry evidence, with greatest weight given to the Research Report. Judges are looking for students exhibiting exceptional research skills, a commitment to academics and their extracurricular pursuits, innovative thinking, and promise as a scientist.
Specifically, your entry will be judged in the following four areas:
Research report and scientific merit
Student contribution to the research
Academic aptitude and achievement
Overall potential as a future leader in the scientific community
In other words, the competition judges are going to look at your Regeneron STS application holistically, but the written research report is going to hold the most weight in their evaluation. Other application components that emphasize your broader research experiences and goals will also hold substantial weight in how your application is judged as well.
Your entry will also be checked for originality using plagiarism monitoring software, and a rules committee will review your project for compliance with the vertebrate animal and human participant rules. So make sure you give yourself plenty of time to complete your application! You don't want to be disqualified because you rushed through the application process and forgot to provide critical documentation.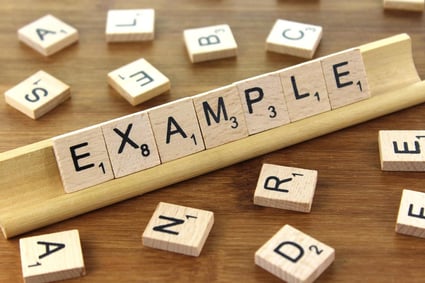 Here are examples of projects that have won in the past. They can help you get a sense for what the STS judges are looking for, too. (Nick Youngson/The Blue Diamond Gallery)

2 Sample Winning Regeneron Competition Projects
To help you get a more concrete sense of what the judges are looking for in the Regeneron competition, it might be helpful to see a couple of examples of how past Regeneron entrants were successful in meeting the judging criteria. We've pulled the first and second place winners of the 2019 Regeneron research competition as examples of what a stellar research project looks like and will briefly overview them for you below.
Example Project 1: Ana Humphrey and Exoplanets
Ana Humphrey, the first place Regeneron winner of 2019, completed a research study that looked at exoplanets, or planets that orbit stars. Ana's study searched for exoplanets in systems where scientists had already found that exoplanets exist.
The goal of her research was to discover if it was possible to fit new exoplanets in between the exoplanets scientists already knew about without changing the orbits of the planets. The results of Ana's study showed that there were 560 locations where scientists could do this research, which means scientists might be missing some planets.
Now, here's why Ana's study is a winning one: not only was it inspired by important existing scientific research, it also proposed a new way of looking at and building upon that research to chart new discoveries, and clearly explained why this research is important to addressing society's most urgent challenges in science.
In other words, Ana's research built on an emerging field of science, and it had real-world applications to furthering important scientific knowledge!
Example Project 2: Sam Weissman and HIV
Sam Weissman, the second place 2019 Regeneron winner, wanted to better understand how the virus HIV is able to resist current attempts to cure it.
To address these questions, Sam tracked the genetic makeup of HIV over 10 years to better understand how the virus changes over time. Sam's results led him to realize that the reservoir of HIV affected cells is much more dynamic than scientists previously thought. In the future, Sam wants to continue this research in order to work towards better understanding HIV and how to eradicate it.
Sam's research study is so effective because it arose from a significant gap in existing scientific research, uses rigorous research methods, and reveals a new insight that addresses the "gap" in our existing knowledge about HIV. It's also important that Sam has a clear vision for how he would continue this research in the future, which demonstrates his potential and promise as a future scientist.
So while Ana built upon current research, Sam found a hole in our existing scientific knowledge base and decided to work toward filling it. Both approaches -- the "building" and the "filling" approach -- are equally strong. The thing that both of these projects have in common is that they're working on new research that is adding to the scientific community!
Keep in mind that these are just two examples of Finalists' projects. Check out the Regeneron STS website to learn more about Finalist research projects from the 2019 Regeneron STS and see additional examples of winning research.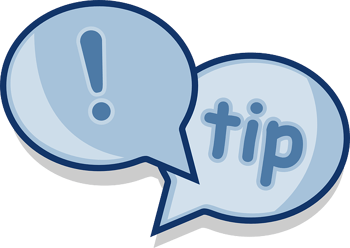 4 Tips for Creating a Winning Regeneron STS Application
The Regeneron STS Application is long and has a lot of different parts, so you'll need to buckle up for some hard work. Our four tips for putting together a competitive Regeneron STS Application can help you make a solid plan for success.
Tip 1: Focus on the Research Report
The Regeneron Talent Search website and application preview make it abundantly clear that the competition judges are going to put most of their focus on the research report that you're required to submit with your application. While filling out the actual application form online is important, before you even sit down to do that, it's crucial that you have a polished version of your research report ready to go.
Before you upload that final copy of your research report (Tasks 4 and 5 of the application), have a mentor or two review and critique it. Use the feedback you receive to make revisions and improve the quality of your writing. Keep in mind that the competition judges want your research report to be of similar caliber to that of a scientific report that you'd see published in a professional, peer-reviewed journal...which means it needs to be understandable, clear, and well written.
Above all, though, remember: you know your research project best. Write your report with a tone of authority and do everything you can to let your commitment to your research shine through.
Tip 2: Work on Your Research Resume
Other really important components of the Regeneron STS application are the tasks that ask you to provide information about your previous research experience (Task 6), short answer responses about your independent research study (Task 7), and information about your activities, interests, and awards (Task 8).
Here's why the information you provide--and how you provide it--is so important: the competition judges are searching for entrants who exhibit exceptional research skills, dedication to their academics and research pursuits, innovative thinking, and strong potential as a future scientist. The way you talk about yourself, your research, your accomplishments, and your future goals in Tasks 6, 7 and 8 of the application can paint a strong picture of you as an applicant.
As you complete these portions of the application, consider aspects of your research, academic, and extracurricular experiences that may make you stand out as an entrant. If you're out there doing big science-y things that are unique or out of the ordinary, be sure to really emphasize those accomplishments and how they've impacted you on these portions of the application.
Tip 3: Choose Your Recommenders Well
Recommendation letters are a unique aspect of any application process. In the Regeneron STS competition specifically, recommendations give the judges the chance to see you and your research through the eyes of other people who (hopefully!) know you pretty well.
The Regeneron application asks each applicant to select an educator recommender, a project recommender, and have a counselor submit a high school report. This means that it's important that you have rapport with a teacher at your school, a mentor who is close to your research project, and your school's guidance counselor.
Building these relationships before it's time to submit the Regeneron application is important so that your recommender in each area knows you and your potential as a researcher well enough to represent you well in their letters. If you're not sure about how to select recommenders or ask for letters of recommendation, be sure to check out our expert guide for help.
Tip 4: Start the Application Early
This one may seem obvious, but it's worth mentioning here at the end: start the Regeneron STS application early if at all possible! You already know that the application has 12 sections, many of which require you to do quite a bit of writing. Once you account for all of those tasks and the research report and recommendation letters, you've got your work cut out for you.
The earlier you start working on the application, the more likely it is that you'll be able to produce an application that makes you a strong candidate for a Scholar award or Finalist award. Keep in mind that once the application opens online, you will be able to log in, work on it, and save your progress whenever you please until the application deadline.
Starting the application early will ensure you have plenty of time to review your materials and make sure everything is in order before the application deadline hits. Since there are so many components to the application, having time to review it at the end is crucial.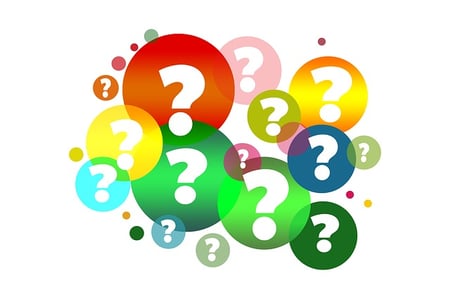 What's Next?
If you're a science whiz but haven't done independent research, that's okay! You can still earn scholarships for college. Here's a list of the twelve best scholarships (in our opinion!) that you should try for.
If you want to major in a STEM field in college, you should think about taking science AP classes. Learn more about what AP classes are and how they can earn you college credit here.
Some students might be nervous that science AP classes are too hard. The truth is that "hard" is subjective: depending on your science skills, you may find the classes aren't that bad! This article can help you determine which AP classes are the hardest (or easiest!) for you.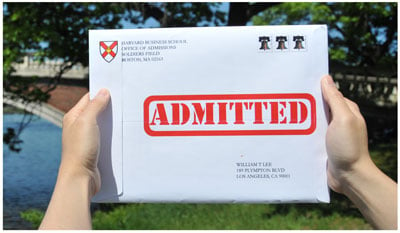 Thinking ahead to college applications?
If you're a freshman, sophomore, or junior worried about college admissions, our world-class admissions counselors can help. We know exactly what kinds of students colleges want to admit and can make sure your profile shines.
PrepScholar Admissions is the world's best admissions consulting service. We've helped thousands of students get into their top choice schools, from state colleges to the Ivy League.
Join our mentoring program today:
Have friends who also need help with test prep?
Share this article!
About the Author
Ashley Sufflé Robinson has a Ph.D. in 19th Century English Literature. As a content writer for PrepScholar, Ashley is passionate about giving college-bound students the in-depth information they need to get into the school of their dreams.
Get Free Guides
to Boost Your SAT/ACT