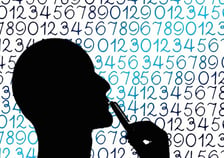 If you're currently preparing for the ACT, you might be wondering how many other students are in the same boat. As you may have expected, you're not alone - there are a lot of students out there who are trying to prepare for the ACT.
In this post, I'll go over exactly how many students take the ACT, before talking about the different methods of prep that these students use.
How Many Students Take the ACT?
The ACT is a very popular test with high school students. Over the past few years, it's grown even more popular than the seemingly ubiquitous SAT.
In 2015, more than 1.92 million students took the ACT, compared to about 1.7 million students who took the SAT. In total, about 59% of graduating seniors took the ACT this past year. The average score for these 1.92 million students? A composite score of 20.
How Do Students Prepare for the ACT?
Unfortunately, there aren't any exit poll results available that illuminate how, exactly, students prepare for the test. We do know that there are a few different strategies students take in order to study for the ACT.
Here, I'll go over the major types of ACT prep that students use before talking a bit about their pros and cons.
Independent Study
Some students may prepare for the ACT independently if they don't have a lot of financial resources available to pay for more expensive methods. Independent study may also be effective for students who prefer working alone or who are self-motivated and disciplined.
If you are up to the challenge of tackling ACT prep on your own, there are a lot of resources out there for you. There are a couple of key goals you should keep in mind.
First, stick to a schedule. If you're not accountable to anyone but yourself, it's easy to fall behind in your work. No matter how good your intentions are when you start, you won't prep to the best of your ability if you don't give yourself enough time to prepare. For more info on setting a study timeline, read our 6-step guide to figuring out how long you should study for the ACT.
Second, use the right materials. One of the hardest parts of studying effectively on your own is sifting through materials to figure out what's useful and what isn't. If you spend all of your energy preparing for the ACT, but you use materials that don't help you learn to do well on the test, you're unfortunately wasting your time. Start by checking out these top 10 recommended test books and complete official ACT practice tests.
Private Tutor
You might seek out a private tutor if you have large gaps in knowledge or trouble with important test concepts. Independent tutors can give personalized, customized instruction on difficult ACT concepts and strategies. Meeting with a tutor can also help keep you on track as you prepare.
Tutors can also be pretty expensive, and it's hard to know ahead of time how effective they'll be. I'd encourage you to read this guide to figure out whether it would be better to get a tutor or work independently. If you've pretty much decided on getting a tutor, learn more about how much they cost and what they actually do to help you prepare.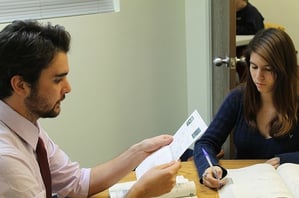 Tutoring: very effective at its best, a waste of resources at its worst.
In-Person ACT Prep Course
In-person prep courses have set curriculums that help keep you accountable when it comes to sticking to a study plan. These may be good options for students who are pretty unfamiliar with the ACT and need a crash course to get familiar with the test.
There are a few drawbacks to in-person courses, however. First, they're not customized to each student - you might be using your time inefficiently by reviewing things you don't need to review, or not spending enough time on concepts you need more help with.
Second, they focus more on test familiarity and strategy than on content, which is a drawback if you have weak content areas.
Finally, they can be very expensive (depending, of course, on the program that you select).
Online ACT Prep Course
Students who want the flexible benefits of working independently + the added support of a study regimen may find what they're looking for with an online ACT prep course.
There are a lot of different online prep options out there, all with different approaches, strengths, and weaknesses. In general, though, online courses have several things in common with each other: they make it easier to set a study plan and stay on track, and they provide study content which means you don't have to dig around for it yourself.
Ultimately, online courses will vary widely when it comes to quality and cost. It's easy to make the same mistakes with these online prep courses that you may make with independent study - mainly, using ineffective materials or studying inefficiently.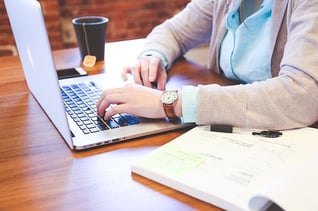 A good online course often comes with the benefits of independent work + in-person courses.
What's the Best Way to Prepare for the ACT?
This is the million dollar question, right? What's the best way to make sure that you do as well as possible on the ACT?
As you may have guessed after reading through the last section of this article, the answer will really depend on your own strengths, weaknesses, and goals. The most effective way to find a great ACT prep method may take some trial and error, but here are some starting points to get you on the right track:
If you're very self-motivated, generally pretty good at sticking to a schedule, and prefer working alone,

independent study

may be a good fit for you.
If you perform better when you work one-on-one with an instructor, or you're pretty frustrated with some core content and/or strategy areas, a

private tutor

might serve you well.
If you're looking for a true crash course on the ACT and like the idea of regular class meeting times, you might want to check out an

in-person ACT prep course.
If you need a little push to stick to a study plan, prefer flexibility in your prep work, and don't want the hassle of finding your own prep materials, you should look into an

online ACT prep course

.
The good news is that you can mix and match the above strategies to fit your specific needs. Maybe you want a short in-person crash course on the ACT before settling into independent study or an online prep course. Perhaps you supplement your primary study method with a few hours of work with a private tutor, just to get instruction on a difficult topic.
Ultimately, there's no one "best" method when it comes to preparing for the ACT - there's only the method that's best for you. Keep in mind that the best method might be a combination of some of the strategies listed above!
To get more detailed info on the pros and cons of different study methods, you should definitely check out our guide on the secret truths of ACT prep strategies.
What's Next?
Preparing for the ACT tends to be most effective when you give yourself plenty of time before the test, but perhaps you're working on a slightly tighter timeline. Not to worry - you can still get some good prep in! Check out these last-minute ACT prep programs, last-minute ACT tips, and last-minute ACT strategy guides.
Maybe you have tons of time to prepare and want to get your score as high as possible. If this is the case, read our guide on how to get a perfect ACT score.
Want to improve your ACT score by 4+ points? Download our free guide to the top 5 strategies you need in your prep to improve your ACT score dramatically.
Have friends who also need help with test prep?
Share this article!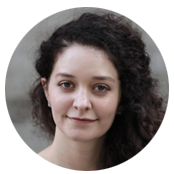 About the Author
Francesca graduated magna cum laude from Harvard and scored in the 99th percentile on the SATs. She's worked with many students on SAT prep and college counseling, and loves helping students capitalize on their strengths.
Get Free Guides
to Boost Your SAT/ACT