Wondering how to become a physical therapist? It takes years of school and training to become a physical therapist, but at the end of it, you can end up with a stable and deeply fulfilling career. You need to know the steps to take to get there though, which is where we come in. This guide will answer the following questions:
What does a physical therapist do?
Is it hard to become a physical therapist?
How long does it take to become a physical therapist?
What degree do you need to be a physical therapist?
We'll explain each of the eight steps to becoming a physical therapist, starting from high school and ending with working as a licensed PT.
What Does a Physical Therapist Do?
The American Physical Therapy Association defines physical therapists as, "movement experts who improve quality of life through prescribed exercise, hands-on care, and patient education." Their goal is to help improve patients' quality of life through exercises designed to help them improve mobility, decrease pain, restore function, and/or prevent disability. Physical therapists work with all age groups, under a variety of circumstances. They can work in a hospital, at their own private practice, with a professional sports team, at a nursing home, etc. They can help people who were injured in accidents, who have suffered from serious diseases, and/or who were born with or gradually developed limited mobility.
Physical therapists generally craft individual exercise, mobility, and health plans to help their patients meet specific goals. They meet with patients regularly to oversee the exercises, assess progress, and make adjustments to treatment. They're also experts on how the body works and what is needed to help keep mobility as high as possible.
How Long Does It Take to Become a Physical Therapist?
You can't begin working as a physical therapist right out of college; in fact, you'll likely be in at least your mid-twenties before you can begin your physical therapy career. This is because physical therapists need both a bachelor's degree (typically 4 years) as well as a doctor of physical therapy (DPT) degree (typically 3 years). You may need to pass additional training and certification steps as well before you can begin working. So, at minimum, it'll take seven years after you graduate high school before you can become a physical therapist. We break down each of the steps you need to follow later on in this article.
Salary and Job Outlook for Physical Therapists
How much do physical therapists make? According to the U.S. Bureau of Labor Statistics, in 2019, the median salary for physical therapists was $89,440. Additionally, the field is expected to grow an average of 18% from 2019-2029. Average career growth is only about 3-5%, so this means there's expected to be a strong and steady increase in demand for physical therapists.
There are two main reasons physical therapists are expected to be in such high demand: first, as the large baby boomer population continues to age, they're more susceptible to health conditions, such as falls or strokes, that may require physical therapy. Second, there has been a steady rise in chronic conditions, such as obesity and diabetes, that can cause mobility issues that need to be addressed by physical therapists. This means that aspiring therapists will likely have a large choice of jobs to take once they're qualified.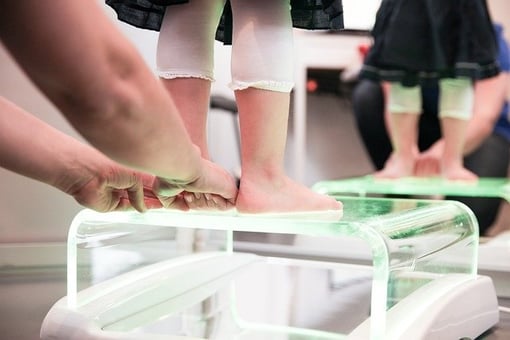 How to Become a Physical Therapist: 8 Steps to Follow
Becoming a physical therapist will take years of schooling and practical training, but as long as you know what to expect and are prepared, you'll steadily get closer and closer to that goal. Follow these eight steps to get there.
#1: Excel in High School
If you already know you want to be a physical therapist in high school, there are multiple things you can do to put yourself in a great position to better your career down the road.
The most important thing to do during this time is take the right high school classes. Math and science classes will be the most important to take. For science classes, take the standard set of biology, chemistry, and physics, along with electives such as anatomy or human physiology, if your school offers them. For math, take a math class every year, hopefully completing at least pre-calculus, if not calculus. Statistics classes are often very helpful, as well. Aim to take the highest level (such as honors or AP) in these classes that you're able to, and aim for the highest grades possible (ideally nothing below a B). For your other classes, make sure to meet your high school graduation requirements and the expectations of colleges you're applying to. Most colleges require/recommend four years of English, two or three years of social science, and at least two years of a foreign language.
Once you have your class schedule set, aim for strong grades in them. A high GPA will improve your chances of getting into your dream school. Similarly, aim for high scores on the SAT or ACT. Ideally, you'll take your first SAT or ACT around the beginning of your junior year. This should give you enough time to take the test again in the spring, and possibly a third time during the summer before or the autumn of your senior year. For more tips on how to set a goal score, check out our guides to what a great SAT/ACT score is.
During this time, you may also want to do some volunteering to get a taste of what being a physical therapist would be like. It can be tough for high school students to get volunteer work sometimes, so don't worry if you can't find anything. It also doesn't have to directly relate to physical therapy; anything where you're helping people will hone the skills needed to become a physical therapist. Some places that often take volunteers are nursing homes, hospitals, and food banks.
#2: Take Relevant Courses in College
College is where you'll begin to really focus on the subjects a physical therapist needs to be an expert in. Most physical therapists choose to major in a science. Biology, kinesiology, exercise science, and human biology are often the most popular choices. Psychology and chemistry are also fairly common majors.
However, most physical therapy doctorate programs don't require applicants to have had a specific major. Applicants just need to have completed the required prerequisites. Of course, majoring in a field related to physical therapy means you'll definitely get the prereqs completed, but theoretically, you could major in Italian Literature or Political Science and still get into DPT programs as long as you also completed the prereqs. The specific courses will vary based on the programs you're applying to, but most DPT programs will have required applicants to have completed classes in:
Biology
Chemistry
Physics
Psychology
Statistics
Human Anatomy
Human Physiology
Calculus
Writing/Composition
Many DPT schools also often require labs for all/most of the science courses as well so that you have practical experience.
Whatever you decide to major in, keep your grades up. Many DPT programs require a minimum GPA of 3.0. Also, because many also require letters of recommendation, be sure to cultivate good relationships with at least a handful of your professors, particularly the ones in fields most closely related to physical therapy.
#3: Get PT Observation Hours
Many DPT programs also require or highly recommend that you complete a certain number of PT observation hours (often ranging from 25-100 hours). PT observation is basically what it sounds like: you're gaining experience in physical therapy by observing a physical therapist or volunteering or working at a health-related facility. This requirement exists both to help you be more confident that physical therapy is the right career for you and for physical therapy programs to know you have the knowledge and motivation to become a great physical therapist.
Different DPT programs have different requirements, so always check the information of the specific schools you're applying to, but, in general, you can complete these hours under multiple physical therapists, as well as in different settings, such as private practice, a hospital, nursing home, etc. More variety is often desirable because it can give you a better idea of what specific physical therapy career you want. Some schools may also accept observation of other health workers, even if they aren't physical therapists, but again check before assuming.
Even if PT observation hours are only a recommendation, rather than a requirement, we highly recommend you complete them. They're a great way to stand out from other applicants and prove that you have practical knowledge and experience in physical therapy. Get up to 100 hours of observation if you're able to, even if schools require/recommend less. Having more hours shows more motivation on your part, which physical therapy schools love to see.
Some programs require the physical therapist you're observing to enter your hours into PTCAS (Physical Therapist Centralized Application Service). We recommend you do this no matter what because, if you later decide to apply to schools that require your observation hours to be verified on PTCAS, you'll already have it done and won't have to track any information down later.
#4: Take the GRE
Most DPT schools require GRE scores, and, even if they don't, having strong scores can give your application a boost. There's no GRE score you must get to be accepted into a program and, for most programs, if the rest of your application is strong, below-average GRE scores won't stop a DPT school from accepting you. But, of course, aim for the best score you can. As an example of what to aim for, the University of Delaware (which has US News' #1 ranked DPT program) has stated that accepted students have average GRE scores of about 155 for Verbal and 157 for Math. Hit those scores, and you'll be in great shape.
#5: Apply to Doctor of Physical Therapy Programs
In the fall of your senior year of college (if you decide to attend grad school immediately after college), you'll begin applying to doctor of physical therapy programs.
For many DPT programs, you'll need to submit the following with your application:
College transcripts
PT observation hours
GRE scores
Personal statement explaining why you want to be a physical therapist
Letters of recommendation (2-3 are often required. Some may need to be from professors of yours, others may need to come from physical therapists you worked with)
Interview (only required by some programs)
You'll likely complete and submit your application through the Physical Therapy Centralized Application Service. PTCAS allows you to fill out one application and submit it to multiple DPT programs. Think of it like the Common Application, but for physical therapy schools. The vast majority of DPT programs accept applications submitted through PTCAS.
Know the deadlines of each of the schools you're applying to, and be sure to get all your application materials in before these deadlines. That includes GRE scores and letters of rec, so you'll likely need to get started at least several months before deadlines.
#6: Complete your Doctor of Physical Therapy Program
Congratulations, you're in! Once you begin your DPT program, you'll focus wholly on the skills and knowledge needed to become a physical therapist. DPT programs generally take three years to complete. The courses you'll take will all be related to physical therapy. You'll take classes on subjects like biology, anatomy, physiology, communication, behavioral sciences, biomechanics, kinesiology, pathology, sociology, and more.
You'll spend the majority of your time doing coursework, but you'll also have hands-on clinical experiences. Most DPT programs have several multi-week or multi-month programs to give students experience working as physical therapists. By the end of them, you'll have hundreds of hours of experience (and sometimes even more). You have a choice about where your clinical experiences take place, you may be assigned, or it may be a mix. Some programs require at least one inpatient and one outpatient clinical experience. Each program is organized differently, so you may be taking classes and doing clinical work at the same time, or you may focus full-time on clinical experiences for weeks at a time before returning to coursework.
A DPT program is a big commitment, and it'll likely take up the majority of your time. The program will include everything you need to know to become a successful physical therapist, so as long as you're taking the required classes, getting good grades in them, and completing any work experiences or training you need to in order to graduate, you're doing everything you need to at this point.
#7: Get Your License
After you've completed all your schooling and practical requirements, you're finally at the last step! Now you're eligible to get your license. Licensing requirements vary by state. However, for all states, you'll need to pass the National Physical Therapy Examination (NPTE). The NPTE is a standardized test you'll take on the computer. It can be intimidating because there's so much riding on it, but as long as you've done well in your DPT program, you can be pretty confident you'll pass. Pass rates have been above 90% the past several years for students from accredited US DPT programs. Some states may require additional tests beyond the NPTE; your DPT program will know the requirements and help you prepare for them while you're still in school.
It'll often take several weeks to get your scores, and another several weeks for your license to get processed, but once that's completed, you're able to begin working as a licensed physical therapist!
#8: (Optional) Complete a Residency Program
Once you have your license you're able to work as a physical therapist. However, some new PTs prefer to spend an additional year at a residency program. This can increase your salary, give you more job opportunities, and prepare you for more specialized PT work. Think of it like an apprenticeship, where you're adding new skills by working closely with more experienced physical therapists. A residency is definitely not a requirement, and it's not something you need to do right after you finish your DPT program, but it's something to keep in mind if you want to take your PT skills even further.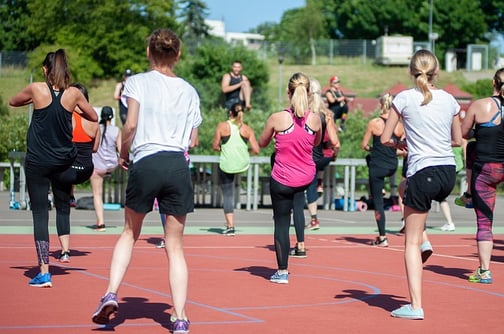 Summary: How to Become a Physical Therapist
If you want to know how to become a physical therapist, you need to know each of the steps to follow. How long does it take to become a physical therapist? Generally four years of college then three years of DPT school are needed, at minimum. And what does a physical therapist do? Many things, but they all relate to helping people maintain mobility, recover from injury/illness, or reduce pain related to movement. To become a physical therapist, follow these eight steps:
#1: Excel in High School
#2: Take Relevant Courses in College
#3: Get PT Observation Hours
#4: Take the GRE
#5: Apply to Doctor of Physical Therapy Programs
#6: Complete your Doctor of Physical Therapy
#7: Get Your License
#8: (Optional) Complete a Residency Program
What's Next?
What's the difference between a psychiatrist and a psychologist? Our guide explains psychiatrist vs psychologist vs therapist so you can easily distinguish between these titles.
If you want to become a physical therapist, you should start thinking about your science classes as early as high school. Our guide explains the high school science classes you should take.
Not sure if a grad degree is the right move for you? Then take a look at our in-depth guide on what grad school is and how to determine whether you should go.
Have friends who also need help with test prep?
Share this article!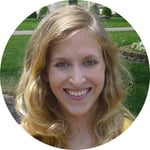 About the Author
Christine graduated from Michigan State University with degrees in Environmental Biology and Geography and received her Master's from Duke University. In high school she scored in the 99th percentile on the SAT and was named a National Merit Finalist. She has taught English and biology in several countries.
Get Free Guides
to Boost Your SAT/ACT