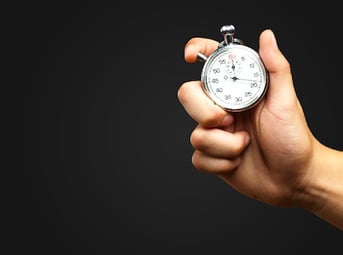 Are you starting to ask yourself, When should I take the ACT for the first time? The answer to this is a little more complex than the question. There are several factors to consider here, so let's review them so you can make an informed decision.
First, when do most students take the ACT for the first time?
When Do Most Students First Take the ACT? A Typical ACT Schedule
Many students take the ACT two or three times to try to improve and hit their target scores. A student who takes the ACT three times would typically take the test in the:
Fall of their junior year
Spring of their junior year
Fall of their senior year
This schedule is a solid plan for a lot of students and gives them a good balance between schoolwork, test prep, and college applications.
Apart from the pros of this typical schedule, there are a few cons to consider. The first and foremost is that it limits your available test dates. While the ACT is offered 7 times throughout the year, in September, October, December, February, April, June, and July, realistically you'll need time between each test sitting to prep effectively and see score improvements. Taking the ACT for the first time in the fall of junior year leaves most students with about three test dates to hit their target scores.
This might be totally sufficient for some students, but others might benefit from having more chances to take the ACT. Having more test dates protects you if you have a fluke testing day and get sick or can't sleep the night before. Starting earlier so you have more test dates might also take off some of the pressure because you won't feel like you're running out of time to achieve your ACT goal scores.
Let's look closer at some reasons why many students step outside this typical test-taking schedule and sign up to take the ACT earlier than the fall of junior year.
Why Would You Take the ACT Early? 5 Reasons to Consider
As I touched on briefly above, one major motivation for signing up your first ACT earlier than junior year is simply to give yourself more test dates, and thus more opportunities, to hit your target scores.
#1: You Want More Test Dates
Let's say you take the ACT in the fall of sophomore year. Your scores are okay, but you think you can make them even better. You have a sense of what you need to study to improve and focus your test prep on those sections or question types. Then you take it again in the spring of sophomore year. If you're still not satisfied, you still have a bunch more test dates to choose from and over a year to keep prepping.
Just starting a year earlier could double your opportunities to take the ACT. This could help relieve stress and safeguard you in case anything unexpected comes up and interferes with testing day. Rather than pushing your test dates up against your college application deadlines, you can separate these two pursuits and give yourself more space to breathe and take your time.
At the same time, you only want to sign up for and take the ACT if you've put in some test prep first. You want to study for at least 10 hours to familiarize yourself with the format, timing, and instructions of the test. However, in our experience, something like 100 hours of total study time is better to gain expertise and see a real improvement in your approach, understanding, and scores.
If you're taking the ACT early, you also should prep early. While taking the real test is valuable experience, you also shouldn't take any real tests with absolutely zero preparation. In rare cases, a huge score change between your first and second test could alert ACT scorers and lead to them withholding or even canceling your scores.
So moving your first ACT test date up a year or two should also coincide with moving your prep schedule up.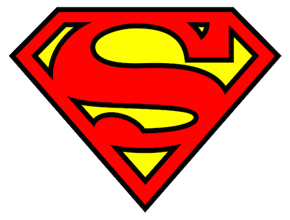 #2: You're Superscoring the ACT
Many colleges superscore the ACT, or take your highest section scores across all test dates and recombine them into a new, highest composite score. Not a lot of students know that they can actually use this policy to their advantage by "superscoring" their tests, just like the colleges.
What I mean by superscoring your tests is that you can strategically build up your ACT superscore section by section. On one test date, for example, you could focus a lot of your prep and energy on getting a high Reading score. The next you could focus intensively on English, then on math, and then on science (or focus on two or three sections at a time). As long as your colleges take your highest section scores, and not your highest "sitting" score on one date, then you might get a high ACT score gradually, rather than all at once.
Just as I mentioned above, you don't want to treat any test date or section as a "throwaway," because huge fluctuations could be a red flag to colleges or the ACT scorers.
For the most part, you can choose which score reports to send to colleges, but some require that you send all your scores across all testing dates and expect you to be honest and comply with this policy. When designing your testing schedule, you want to be aware of your colleges' policy towards standardized tests and count it in as an important factor.
If your colleges don't require all scores, then really you could take the ACT as many times as you want (well, technically you can take it a maximum of 12 times). But I wouldn't suggest going past 6 times, as it could start to be a waste of time and money. Plus if you're finding yourself dissatisfied with your scores over and over, you probably should rethink your test prep strategy and figure out how to make it more productive and effective.
Besides being strategic about raising your ACT scores, you might also want to take the ACT earlier just to gain valuable real test experience.
#3: You Want More Real Test Experience
While timing yourself and taking practice tests (and analyzing your results) is a key part of test prep, no practice test can truly mimic the experience of sitting for the official ACT. You might want to sign up for the test just to get this valuable experience, so you know exactly what to bring, when to arrive, and what snacks will boost your energy during the breaks.
If you're worried about all the other factors around taking the test, like logistics of getting to your testing center and how exactly to fill out and proofread your bubble sheet, then you might benefit from taking the official ACT. You'll learn how you handle the whole experience and be prepared to improve on any weaknesses for the next time. You might also be pleasantly surprised that you have the content knowledge and skills to do well on the ACT early on, like in freshman or sophomore year.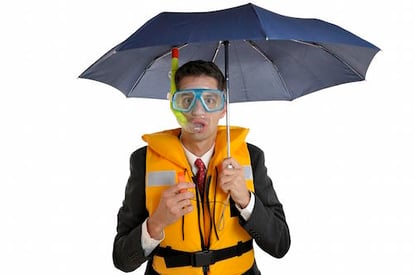 Prepared for anything.
#4: You're Prepared Enough to Take the ACT Early
While the ACT covers more advanced math than the SAT and has a science section, it does not require very advanced content knowledge that only upperclassmen have. Instead, you might be well prepared with the skills and knowledge in English, Reading, Math, and Science to do well on the ACT in your freshman or sophomore year. You might even surpass the content once you move into junior and senior year, like by taking pre-calculus or calculus, and have to look back and review concepts from past years, like algebra and geometry, that have gotten rusty.
Prepping early could be beneficial both for reinforcing class concepts in the context of the ACT and developing the study habits that will help you get good grades in school. You might have more time in freshman and sophomore year, before you're busy with college applications, AP classes, varsity sports, community service, or any of the other activities in which you get involved.
If you're prepared with class and have the time, then putting in the effort to prep and take the ACT in 10th or even 9th grade might let you finish taking the ACT early and free up your time in junior and/or senior year. Finally, some students take the ACT even earlier, like in middle school, to qualify for special academic and talent programs.
#5: You're Competing in Talent Search Programs
While the ACT is mainly a college entrance exam, some students take it earlier to qualify for talent competitions and academic programs. These programs include BESTS at the University of Iowa, CTY at Johns Hopkins University, JBA at Truman State University, MATS at Northwestern University, and TIP at Duke University.
All of these reasons described above are good ones for signing up for your first ACT earlier than the typical junior year test date. As I mentioned, there are also a few reasons to be cautious when answering the question, When should I take my first ACT?
Why Might You Not Take the ACT Earlier?
I touched on some reasons why you want to be careful about taking the ACT before you're ready and will elaborate on them in some more detail here. The main reason would simply be lack of preparation. While sitting for the real test is really helpful experience, it's not a good idea to go into the ACT with zero studying.
Here's a more extreme case. I actually worked with a student who took the ACT just as a trial run. His scores weren't that great, so he studied for several months and then took it again. He did much better. So much better, in fact, that the ACT withheld his scores and made him go through a long process of appeal that involved gathering letters from teachers and making a dozen phone calls to all different departments. In the end, the ACT never released his scores.
This situation is very rare, but it can happen if the ACT sees a huge jump or senses inconsistencies in your test scores. Especially with recent security breaches around the ACT and SAT, these organizations carefully monitor any hint of foul play. The moral of this story is that you don't want to take the ACT with absolutely no preparation just to see what it's like, because this could not only look strange to ACT, Inc, but could also just be a wasted opportunity to test.
The other consideration is that some colleges want you to send all your scores from all test sittings. I would say taking the ACT up to 6 times is fair game, but any more than that might start to send the message that you're not putting in the effort to prep and have a hard time achieving your scores.
To sum up, preparation is the name of the game with the ACT, so you want to find a balance between test prep and leaving yourself enough test dates to hit your target scores, line up the test with school, and design a productive schedule for you.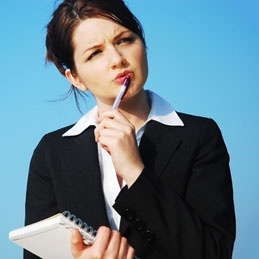 Ask yourself these questions.
5 Questions to Ask Yourself to Decide When to Take the ACT
Along with asking, "when should I take the ACT for the first time?", you should ask yourself these key questions:
Have I done some test prep? If you answer yes, then you can likely go ahead and register for the ACT. If no, then make some time to study before signing up. Even 10 hours of prep can make a big difference in familiarizing yourself with the test.


What are my target scores? If you have defined your target scores, take a practice test and see how close you are to achieving them. If you are scoring much lower than your goals, then you might want to prep some more before signing up for your first ACT.


How many test dates do I think I need to achieve my target scores? If you think you need more than two or three test dates to reach your target scores, or feel uneasy about the idea of testing in the fall of senior year, then you probably should sign up to take the ACT as a sophomore.


What are my colleges' policies regarding superscoring and sending score reports? If your colleges superscore your results, then this might be part of your testing strategy, as described above. If they want you to send all your score reports, then you might be more cautious in your approach.


How can I fit test prep into my current and future schedule? If you are planning to take three AP courses junior year or are joining a varsity sports team, you might consider doing Future You a favor and prepping earlier rather than later, when you have more time and flexibility in your schedule.


Once you've answered these questions, you should have a clearer sense of what prep and testing schedule work best for you. Rather than simply following the typical schedule, you should make sure you make a plan that works best with your schedule, classes, and personal goals.
What's Next?
Are you taking the ACT in 9th grade? What about in 10th grade? Read about what makes a good score for freshmen and sophomores on the ACT and how you can improve for next time.
The best way to prepare for the ACT is with official practice questions. Download official ACT practice tests here. Time yourself, score your tests, and make sure you really analyze and understand your strengths and weaknesses.
Ready to register for the ACT? Use our in-depth walkthrough to help you sign up for the test, and read our guide to find the best test center for you!
Want to improve your ACT score by 4+ points? Download our free guide to the top 5 strategies you need in your prep to improve your ACT score dramatically.
Have friends who also need help with test prep?
Share this article!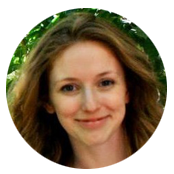 About the Author
Rebecca graduated with her Master's in Adolescent Counseling from the Harvard Graduate School of Education. She has years of teaching and college counseling experience and is passionate about helping students achieve their goals and improve their well-being. She graduated magna cum laude from Tufts University and scored in the 99th percentile on the SAT.
Get Free Guides
to Boost Your SAT/ACT