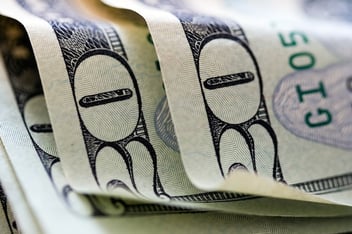 If you're a high school senior of Hispanic or Latinx heritage, you'll definitely want to learn more about the Hispanic Scholarship Fund (HSF). With more than 150 types of scholarships available through this program, there's a lot to learn—and a lot to win!
When you submit an HSF award scholarship, you're actually submitting yourself for consideration for many different awards (much like when you submit a FAFSA). I'll talk about all the details you'll need to take into consideration before submitting your own application for Hispanic scholarships. Then, we'll take a look at application strategies for current high school seniors.
What Is a Hispanic Scholarship Fund Award?
The Hispanic Scholarship Fund (HSF) is a large organization that oversees many scholarship programs. It has partnerships with both philanthropic and corporate organizations to fund scholarships for Hispanic students.
Since 1975, HSF has awarded more than $470 million in scholarship money, with 5,100+ new scholarships awarded each year. Overall, it's a real powerhouse of an organization, with aims to ensure that every Hispanic household in the US has at least one college graduate.
In essence, there's no single HSF award; instead, HSF offers many different scholarships, each with its own funding sources, eligibility requirements, and award amounts. The great thing about HSF is that you only have to submit one application every year to be considered for all available scholarships.
These scholarships are merit-based, meaning they're awarded based on academic and personal achievements, not financial need; that said, financial need is taken into consideration when determining the amount of the award.
Most awards are not renewable—you only receive one annual award amount. As I mentioned above, however, you can submit an HSF scholarship application every year. Re-submitting applications in the future may help your chances of getting more scholarship funding. HSF really values building a community and slightly favors past award winners when reviewing scholarship applications.
HSF award amounts vary from $500 to as high as $5,000, but the specific amount you could win will vary depending on your financial need.
HSF scholarships offer more than just funding for school, though. Here's a list of the benefits that come along with an HSF award:
Career center platform to help you look for jobs and internships
Online course system to augment your normal college studies
HSF newsletter with extracurricular and volunteer opportunities
HSF events and programs, such as Latinos United and Networking for Advancement (LUNA) and National Leadership Conference (NLC)
An extra "point" on future HSF scholarship applications—if you've won an HSF scholarship in the past, you'll be more likely to win one in the future
All in all, an HSF award is a really great resource in more ways than one. Because one application means you'll be considered for countless scholarships, it's well worth your time to apply for an HSF award. So let's get started!
How to Know If You're Eligible for an HSF Scholarship
In order to receive an HSF award, you must meet all of the following eligibility requirements:
Be of Hispanic heritage (defined as being at least 1/4 Hispanic or Latino)
Have a minimum 3.0 GPA on a 4.0 scale (for high school students)
Have a minimum 2.5 GPA on a 4.0 scale (for college and graduate students)
Plan to enroll full-time at an accredited nonprofit four-year university or graduate school during the fall of the scholarship cycle year
Be a US citizen, permanent legal resident, DACA, or eligible non-citizen as defined by the FAFSA
Complete the State Dream Act financial aid application, if applicable
Students of all majors are considered, although there is an emphasis on STEM fields. This is likely because students of Hispanic heritage are especially underrepresented in the fields of math, science, technology, and engineering.
What Do You Need to Apply for an HSF Scholarship?
Before you start working on your Hispanic Scholarship Fund application, it'd be wise to gather the following information and reports.
To complete your HSF application, you'll need the following materials:
Enrollment verification from your school—check with the admissions office about this
Financial aid award letter from the college you're enrolling in—the HSF uses this to determine your award amount but not whether you receive a scholarship
Letters of recommendation—you'll need at least one academic recommender, but additional writers can be academic or non-academic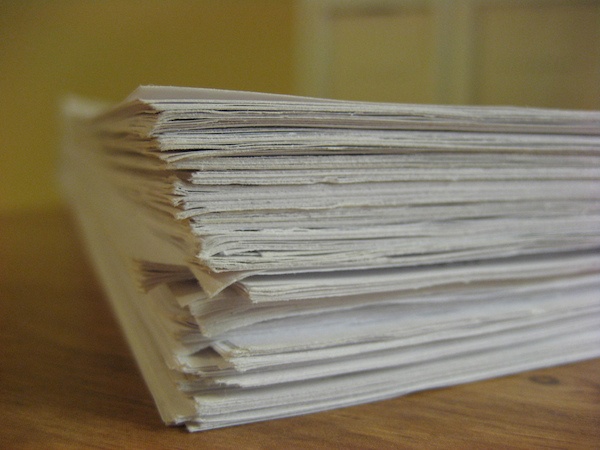 Your school guidance counselor should be able to help you gather the paperwork you need.
How Do You Submit an HSF Application?
The Hispanic Scholarship Fund application opens January 1. For the 2022-23 scholarships, the application is estimated to open January 1, 2022, and close February 15, 2022.
By submitting just one application, you'll be considered for a variety of awards. However, although you might be eligible to receive multiple scholarships, you can only be awarded one scholarship per year. Remember that you are encouraged to submit an HSF scholarship application every year you're in school.
After you submit an HSF scholarship application, you'll learn whether you won an award via email in June or July.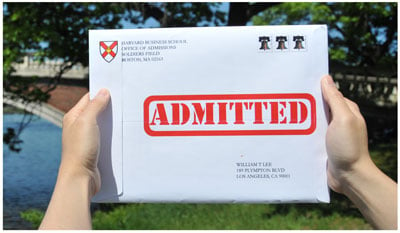 Want to build the best possible college application and financial aid package?
We can help. PrepScholar Admissions is the world's best admissions consulting service. We combine world-class admissions counselors with our data-driven, proprietary admissions strategies. We've overseen thousands of students get into their top choice schools, from state colleges to the Ivy League.
We know what kinds of students colleges want to admit. We want to get you admitted to your dream schools.
Learn more about PrepScholar Admissions to maximize your chance of getting in.
How May You Use Hispanic Scholarship Fund Award Money?
HSF scholarship funds can be used for tuition, books, fees, and other academic expenses. You can also use the award money to pay for room, board, and transportation expenses.
How to Raise Your Chances of Winning a Hispanic Scholarship Fund Award
HSF scholarships are highly competitive; unfortunately, not all qualified applicants receive a scholarship each year. It's important, then, that you dedicate yourself fully to the application process if you're serious about trying to get an HSF award.
I'll address some long- and short-term strategies to help you win an HSF scholarship here.
Long-Term Considerations
As you prepare for HSF scholarship applications, keep in mind that students are evaluated on the following criteria:
Academic achievement
Personal strengths
Leadership
Commitment to giving back to their communities
HSF also strives to help students achieve their goals, particularly in areas in which Hispanic/Latino students are underrepresented, namely STEM fields.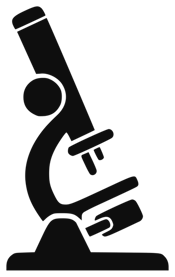 You'll be considered an even stronger applicant if you plan on going into science, tech, engineering, or mathematics.
You should also note that HSF scholarships are looking for students who are well rounded. In other words, they would prefer a student with a slightly lower GPA and an impressive resume than they would a student with a perfect GPA and no extracurricular activities.
Nevertheless, the strongest HSF applicant will demonstrate both academic excellence and involvement in extracurricular activities.
If you're a younger high school student, you can start working on making yourself a stronger applicant, both for scholarships and college applications (there tends to be a lot of overlap).
Here are three things that can make applicants more competitive, according to HSF.
#1: Taking Honors or Advanced Classes
This speaks to your academic achievement. Students who challenge themselves with a more difficult course load will seem more ambitious and tenacious.
#2: Consistent Involvement in Extracurricular or Volunteer Activities
Depending on what activities you're involved in, your participation in extracurriculars/volunteer activities can speak to all the qualities that applicants are evaluated for.
Academic achievement: Activities such as Science Olympiad, Mock Trial, and Debate can augment what you're already doing in class. Basically, participation demonstrates intellectual curiosity.
Personal strengths: Your success in various activities/organizations will speak to your personal strengths. If you win any awards, honors, or accolades through your participation in extracurriculars, these will get you brownie points on applications.
Leadership: If you hold an authoritative role as a club officer, or if you started a club or volunteer organization, you'll prove that you are a strong and effective leader.
Commitment to giving back to the community: Generally, any volunteer or school-related activity will demonstrate a commitment to your community.
#3: Demonstrating Experiences That Have Contributed to Your Personal Growth
You might be questioning what exactly this point is supposed to mean. After all, experiences that contribute to personal growth will be different for everyone.
In general, though, any experience that challenges you or forces you out of your comfort zone will contribute to your growth.
Here are some examples of how you can demonstrate these types of experiences in the domains relevant to the HSF application:
Academics: Again, difficult coursework, especially in your weaker subject areas, will challenge you intellectually. If you approach the challenge productively by seeking extra help from teachers and keeping up with your work, you'll come across as a strong applicant. Letters of recommendation from appropriate teachers can really shed light on whether you seek out challenging academic experiences.
Leadership: No one starts off as a leader in any club or activity; you have to work your way up by proving yourself and earning respect over time. Volunteer to take on new and challenging learning experiences in your extracurriculars. You can do this by leading a group, proposing an independent learning project, or even starting your own club or organization.
Commitment to giving back to your community: How do you demonstrate commitment or passion to giving back? You do more than what's required or expected of you. Do you feel that your school or community is missing a particular type of service group? For example, maybe you've noticed that the younger kids in your school community don't have access to tutors or mentors for homework help, and you have a passion for education and teaching. This would be a great opportunity to give back to your community while also demonstrating real initiative and leadership.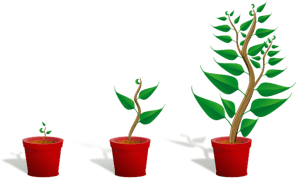 Take every opportunity to describe personal growth and development - scholarships (and colleges) love to see this upwards trajectory.
Sometimes, leadership and community commitment go formally unrecognized. Although I know it's difficult for some students to toot their own horns, formal awards, honors, and accolades can really help you boost scholarship and college applications.
Work on taking my advice above over the long term, but also try to actively seek out award opportunities in your community. You can do this by checking with your school's guidance counselor or by doing a Google search for any awards in your area.
Short-Term Considerations
If you're ready to start working on your applications, this section will be especially helpful. I'll break down the best ways to approach each part of the Hispanic Scholarship Fund application so you can optimize your chances of winning an award.
The Essay
The actual essay prompts for the 2022-23 HSF scholarship application aren't available yet, but the HSF lists ideas for personal statements that will likely overlap with its own application essays.
You can use the following prompts to brainstorm before you have access to the actual application in January:
What are your goals? Why did you choose these goals?
Why did you choose to apply for HSF fund scholarships?
What are your values and philosophy about education? Why?
Are there any accomplishments (either in or out of school) that you're particularly proud of? What have you learned from these experiences?
Do you have a time-management system? What is it?
How do you schedule your time to include both academic and social activities?
What difficulties or disadvantages have you faced in your life, and how have you overcome them? What is one area in which you are weak, and how have you or do you plan to overcome this weakness?
Identify a leadership experience and talk about the most important lessons of the position and experience.
Your actual scholarship essay will be evaluated on four different factors, which are as follows:
#1: Length: There's a maximum word count for each essay. The best essays will use all the space available. While you don't need to write the exact max number of words, you should try to get as close as possible to the maximum.
#2: Content: The essay prompts will be focused and direct; make sure your response is as well. If the prompt includes multiple parts, ensure that you're answering each part of the prompt.
Highlight the qualities that the HSF values in scholarship recipients, including academic achievement, personal strengths, leadership skills or experiences, and commitment to giving back to the community. Reference the section above for examples of activities, experiences, and challenges you could highlight.
If there are any major weaknesses in your HSF application (such as a lack of leadership experiences or poor academic performance), use your essays to explain yourself. Don't make excuses—keep your tone matter-of-fact, but optimistic.
If you've experienced any extraordinary hardships or obstacles, mention them in your essays. It's important that application readers have a full and comprehensive understanding of situational factors that could have affected different aspects of your application.
#3: Use of Examples: The examples you use in your essays should be personal (without being confessional) and relevant to the prompt. Your essay responses will be more engaging if, for example, you begin your writing with an anecdote or personal story.
#4: Grammar, Spelling, and Punctuation: Errors are distracting and detract from the quality of your writing. Avoid mistakes by giving yourself plenty of time to write the essay. Have a trusted teacher or mentor edit and proofread your work, too.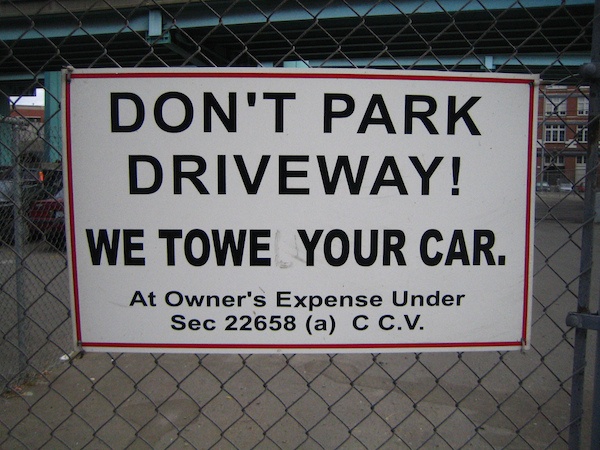 This sign doesn't make a great first impression. Make sure your HSF essay does!
Letters of Recommendation
Your academic recommendation writer must be an instructor, an adviser, or someone who can evaluate you academically (e.g., your academic performance, motivation, plans and goals, etc.). Additional recommenders can be either academic or nonacademic.
Secondary recommendation writers must be able to evaluate your community service and extracurricular activities (e.g., your leadership, work ethic, or commitment). Recommendations from family members, family friends, and other close friends are discouraged by HSF.
Strong letters of recommendation are important for any application. Here's how you can go about getting the best letters possible for an HSF award application:
#1: Ask the Right People: Ideal recommendation writers are those in educator/mentor positions and with whom you have a long, positive history. The best recommender will be excited to vouch for you.
If you have someone in mind, ask them to write your letters in such a way that they have an "out" if they're not comfortable doing it. If they don't have any positive things to say about you, they'll end up writing a lukewarm letter, and this will really hurt your application.
Ask if they'd be comfortable writing you a "very strong" or "glowing" letter. This way, you'll know that if they decline or hesitate, you're probably better off asking someone else to write you a letter.
You can ask more than one person to write you a letter of recommendation. This is potentially a great opportunity to present yourself as a well-rounded applicant. I advise you to ask for letters from two to three people; any more than that, though, and the HSF scholarship evaluators will have too much to read!
#2: Give Your Letter Writers Plenty of Advance Notice: Aim for 10-12 weeks, if possible. Since the deadline for HSF is in mid-February, you'll want to aim to ask for rec letters by mid-November.
What's Next?
Although the HSF application means you'll be considered for many scholarships, you don't want to stop there! To really optimize your chances of getting scholarship funding, you should apply to as many scholarship programs as possible.
The good news is that we have comprehensive guides to submitting the best applications for some of the nation's top scholarships. Read these to learn how to win the Gates Millennium Scholarship, the Ronald McDonald House Charities scholarships, the Walmart Scholarships, and the Coca-Cola Scholarship.
Want to improve your SAT score by 160 points or your ACT score by 4 points? We've written a guide for each test about the top 5 strategies you must be using to have a shot at improving your score. Download it for free now:
Have friends who also need help with test prep?
Share this article!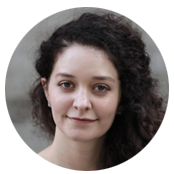 About the Author
Francesca graduated magna cum laude from Harvard and scored in the 99th percentile on the SATs. She's worked with many students on SAT prep and college counseling, and loves helping students capitalize on their strengths.
Get Free Guides
to Boost Your SAT/ACT