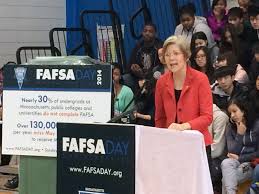 Have you heard your high school counselor or other students reference the FAFSA, and you didn't know what they were talking about? What is FAFSA, and what do you have to know about it? Well, if you're hoping to get financial aid for college, then it's critical that you know about the FAFSA.
In this article, I will explain what the FAFSA is, why it's important, and the information you need to fill it out.
What Is the FAFSA?
FAFSA is an acronym that stands for the Free Application for Federal Student Aid. Colleges and universities use this form to determine your eligibility for federal, state, and college-sponsored financial aid, including grants, educational loans, and work-study programs. Therefore, even though the FAFSA is technically the application for federal aid, you have to fill it out to receive state and college-sponsored financial aid as well. If you're hoping for any government or school financial aid for college, you should file a FAFSA.
How does the FAFSA determine your eligibility for financial aid? The FAFSA is used by the US Department of Education to calculate your Expected Family Contribution, or EFC, for college. Your EFC is a dollar amount that reflects how much you can afford to pay for college for the following academic year. The lower your EFC, the more aid you're eligible to receive. Your EFC is determined based on income, assets, and other household information you'll be asked to provide on the FAFSA.
What Information Is Required on the FAFSA?
You can check out the FAFSA worksheet to see all of the information you need to properly fill out the FAFSA. Now, I'll explain the information you need to enter on the form.
Citizenship Status/Alien Number
You need to be a legal resident of the United States or a US citizen to submit a FAFSA. However, if you're an undocumented immigrant, you have other options to get financial aid for college.
Dependency Status
For FAFSA purposes, most of you will be considered dependents, meaning that you're under the care of your parents. All dependents have to answer questions about their parents on the FAFSA.
Due to varying family situations, this is the FAFSA definition of a "parent" for the purposes of filling out this form:
"Parent" refers to a biological or adoptive parent or a person determined by the state to be a parent (for example, if the parent is listed on the birth certificate).
Grandparents, foster parents, legal guardians, older siblings, and uncles or aunts are not considered parents on the FAFSA unless they have legally adopted you.
If your legal parents are living and married to each other, answer the questions on the FAFSA about both of them.
If your legal parents are not married and live together, answer the questions about both of them.
In case of divorce or separation, give information about the parent you lived with most in the last 12 months.
If you did not live with one parent more than the other, give information about the parent who provided you the most financial support during the last 12 months or during the most recent year you received support.
If your divorced or widowed parent has remarried, also provide information about your stepparent.
Financial Information
Dependents have to report information from their parents, including their parents' previous year's adjusted gross income, government aid, untaxed income, and any other financial benefits.
Your parents may be able to use the IRS Retrieval Tool to transfer their tax return information to your online FAFSA.
Also, you have to report any financial benefits you received in the previous year, even if you're a dependent.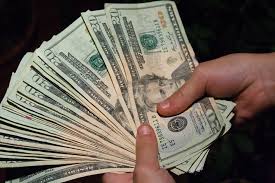 What Happens After You File Your FAFSA?
Student Aid Report
After you file your FAFSA, if you provide a valid e-mail address, you'll receive your Student Aid Report, or SAR, in 3-5 days. Without a valid e-mail address, you'll receive your SAR via mail in 7-10 days.
Your SAR will have a summary of the information you submitted on your FAFSA along with your EFC. Remember that your EFC does not determine the amount of aid you will receive from colleges; it determines the amount of aid you're eligible to receive.
The EFC that displays on your SAR is a calculation based on the information you provided on your FAFSA. If there are any errors in your SAR, you can correct the information online. If your application is incomplete, your SAR will not include an EFC, but it will display text that specifies any issues that need to be resolved. In this situation, you'll also be able to complete your FAFSA online.
Financial Aid Award Letters
The colleges you list on your FAFSA will have access to your information electronically one day after it's processed. Colleges will use the information from your FAFSA to help determine what financial aid they offer you.
Shortly after you receive your college acceptances, or even with college acceptance letters, you'll receive financial aid award letters from the colleges that accepted you. However, if you apply early decision or early action, you may have to wait until those who applied for regular decision receive their acceptance notices to get your financial aid award letter.
The financial aid award letter outlines your financial aid package, including the amount of aid you'll be offered in grants, government loans, and scholarships. Subtract the amount of financial aid you're offered from the cost of attendance, and you can determine your out-of-pocket expenses for the upcoming academic year.
Typically, you'll receive your aid award letters in March or April and have to commit to a college by May 1.
Is the FAFSA Required?
The FAFSA is only required if you want to be eligible for federal financial aid. Remember that most states and colleges also require the FAFSA to receive state or college-sponsored aid.
If you or your parents can afford to pay the full cost of attendance to the colleges you apply to, then you don't have to file a FAFSA. If, based on your EFC, colleges determine that you can afford to pay the full cost of attending, you're unlikely to receive any need-based aid, even if you do file a FAFSA.
Also, if you have received a scholarship that makes additional financial aid unnecessary, then you don't have to file a FAFSA.
Keep in mind that regardless of whether or not you file a FAFSA, you or your parents can still take out loans to cover your college costs.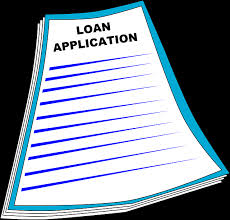 What's Next?
You need to submit a FAFSA to be eligible for valuable financial aid like the Pell Grant and work-study programs.
Now that you understand the importance of the FAFSA, learn about how much college really costs.
Want to improve your SAT score by 160 points or your ACT score by 4 points? We've written a guide for each test about the top 5 strategies you must be using to have a shot at improving your score. Download it for free now:
Have friends who also need help with test prep?
Share this article!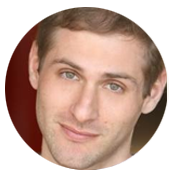 About the Author
Justin has extensive experience teaching SAT prep and guiding high school students through the college admissions and selection process. He is firmly committed to improving equity in education and helping students to reach their educational goals. Justin received an athletic scholarship for gymnastics at Stanford University and graduated with a BA in American Studies.
Get Free Guides
to Boost Your SAT/ACT