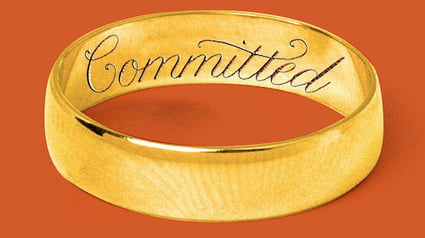 If you've heard the term early decision in college admissions, you've probably heard it with the word "binding." What exactly does binding early decision mean, and why do schools offer it?
This guide will clear up all your questions around early decision, from what it means to how it works. To begin, what is early decision and what makes it different than other college application options?
As you may know, Early Decision applications are typically due in November, much earlier than regular decision deadlines. You get to know early on if you'll be going to the college you apply to. But there's something really special about ED college admissions.
What's Unique About Early Decision?
Early decision, unlike regular decision or even early action, involves a binding agreement of enrollment. When you apply, you sign a contract agreeing to enroll in the school if you get accepted. Since this contract's a big commitment, you'll also need a parent and your school counselor on board to sign it, too.
Because it's binding, you should only apply ED if you're completely, absolutely, positively sure you want to attend the school. You should have strong, concrete reasons for wanting to go there, like the high quality of the program you want to major in (rather than the high quality of the cafeteria food).
You can only apply to one school early decision (for obvious reasons). If you're accepted, not only will you send your deposit soon after you get accepted, but you're also obligated to withdraw any other applications you made to other schools.
If you, like the majority of students, will be applying for financial aid, then you might be asking one big question right about now. How can you agree to enroll in a school before getting to see your financial aid offer?
Fair concern, and one that early decision, unfortunately, doesn't provide for. Some schools claim to meet all demonstrated financial need, and it may be possible to negotiate with the financial aid office if your offer isn't what you hoped it would be. For the most part, though, early decision asks you to sign the contract regardless of financial aid. This condition makes ED an application option that's just not available for every student.
Apart from the fact that it involves a binding contract, you also want to learn what your deadlines are for early decision. Fun (if somewhat confusing) fact: not all early decision deadlines are actually early! Read on to find out what I mean.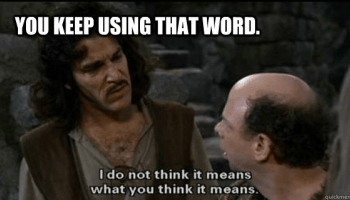 Is early decision binding? Yes. But it may or may not have an "early" deadline.
When Are the Deadlines for Early Decision?
Most early decision deadlines are in the fall. The most common ED deadline is November 1. Usually, you'll hear back a month or two later, like in mid-December. You might receive one of three responses: accepted, denied, or deferred. If your application gets deferred to the regular applicant pool, then you're no longer bound to the ED contract and can apply wherever you want (at that point, probably under regular decision deadlines).
Some schools also offer a second, later ED deadline in January. This later deadline, which is still binding, is called Early Decision II. If you decide you want more time to work on your application and apply ED II, then you'll hear back from your school sometime in February.
There's a long list of schools that offer early decision. For the purposes of this guide, I'll just list some of the most popular ones.
Schools with Early Decision
Some schools with a November early decision deadline are Brown, Cornell, Dartmouth, Duke, Johns Hopkins, Northwestern, and the University of Pennsylvania. Their deadlines are all November 1. These schools don't offer ED II.
Some colleges that offer both ED I with a November deadline and ED II with a January deadline are American University, Boston University, Bowdoin, Brandeis, Colby Pomona, Smith, Vanderbilt, and Wesleyan. The ED II for most of these schools is January 1 or January 15.
While these schools offer two options for early decision, neither deadline is flexible. You still have to get all your materials in by the stated date. So what else besides the enrollment agreement do you need to submit to apply early decision?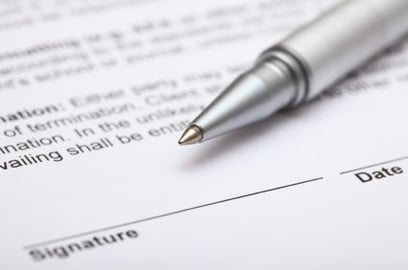 How Do You Apply Early Decision?
Applying early decision is pretty much the same as applying regular decision. The one addition is the enrollment agreement that you, your counselor, and one of your parents must sign. A large number of early decision schools use the Common Application, and this form, plus everything else you need, can be found there.
If your school uses its own application, then the contract will be found on their individual online portal. Either way, you'll fill out your application, provide your test scores, paste your personal essay, and invite one or two recommenders to upload letters. Make sure to send your official score report from your College Board or ACT account, since self-reporting won't be sufficient by itself. Similarly, you'll need to request that your school send your official transcript as a record of all your high school grades up to that point.
Applying ED can have a lot of perks for you as an applicant. You finish applying to your dream school early and hear back months before regular notification whether or not you got in. But why do colleges offer this option? What's in it for them?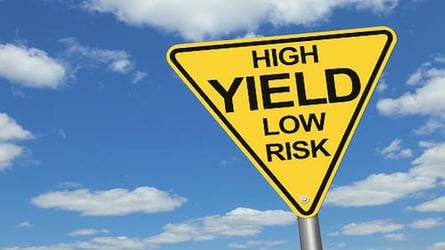 ED gives colleges an accurate sense of their yield, or of how many accepted students will enroll.
Why Do Colleges Offer Early Decision?
Early decision is an appealing option to colleges for a few reasons. For one, it spreads out the application review process. Instead of reading thousands of applications all in one or two months, early decision deadlines space out the process between the fall and the winter. For smaller schools with fewer resources and less staff, this can be extremely helpful.
A second reason that early decision is useful to colleges is that it gives them a more precise idea of how many accepted students will end up enrolling. Under regular decision, admissions committees offer more spots than they have available, since only a certain percentage of applicants will end up taking those spots. With early decision, though, all ED applicants agree to enroll if accepted. Therefore, colleges gain a clear sense of their ultimate yield, or of how many accepted students will attend the school.
Finally, early decision is attractive to colleges because early decision candidates tend to be some of the most qualified candidates. Students who are prepared to commit to a college have done their research and have a strong sense of their goals and purpose. Those who apply in November are usually organized and prepared. Most students don't apply early to a reach school; instead, they apply early if their grades and scores are at least on target with the school's expectations.
Some colleges, like Harvard and the University of Virginia, spoke out against early decision and early action, nothing that early admissions tend to favor students from higher SES backgrounds. They argued that early admissions predominantly benefit white, wealthy students with greater "cultural capital" and access to early college counseling. While this may be true, especially with early decision since it's binding, other colleges didn't follow suit.
Harvard and UVA have since reintroduced early action, likely for the very reason mentioned above. They were missing out on the qualified and competitive students who apply early. Some schools have switched from early decision to early action to address this financial concern, but plenty of schools do still offer early decision for students able to apply this way.
Clearly, early decision has some advantages for colleges, but what about for you as an applicant? Do you have a better chance of getting accepted if you apply ED?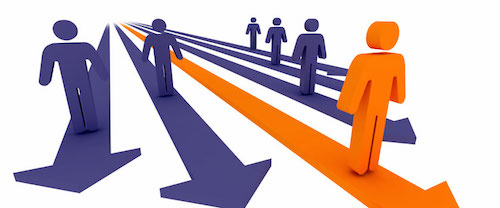 Does Applying Early Decision Give You an Advantage?
Besides receiving your admissions decision earlier than normal, does applying early decision give you any other advantages? Some people think it does, because there's evidence of higher early decision acceptance rates than regular decision acceptance rates. Compared to regular decision candidates, usually a larger fraction of early decision applicants get in.
Does this mean that you have a better chance of getting in as an ED applicant? Not necessarily. It could simply reflect the fact that a higher percentage of ED candidates were qualified, whereas a lot of regular decision applicants applied to the school as a reach and didn't realistically expect to get in.
On the other hand, applying ED could impress admissions officers. It shows how committed you to a school and excited you are about going there. As discussed above, schools benefit from gaining a more accurate sense of their yield and of course, are looking for the most qualified applicants. If you show that you're both qualified and committed to attending, then you may gain an upper hand as an ED candidate.
Overall, sending the strongest application you can should be your top priority. If your school only has a November ED deadline and that feels like a rush, then you'd probably benefit from taking a few extra months to prepare and maybe take the SAT or ACT again. If you do feel prepared and want to apply ED, make sure first to give thought to the following questions.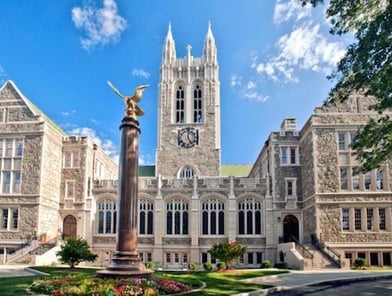 Are You Sure the College is Your Number One Choice?
Is your heart set on attending this college? If you answered no, then early decision probably isn't for you. If you're set on a certain school, then that's a good foundation to start considering early decision.
If you do have a school in mind, you should define your reasons for wanting to attend. Does the school have a program you want to study and an environment that suits you? Make sure you've done research into the school's academics, social scene, and culture to ensure it's the right fit for you. Learn whether your school has the opportunities that will help you grow and succeed over the next four years. Visit campus, speak with students, faculty, or admissions officers, and gain a strong sense of what college life would be like.
Applying early decision on a whim or because you feel pressure that you should are not good reasons to apply ED. You also should take pause if you're someone who changes your mind a lot. You should sign a binding contract to enroll because you're sure that you want to go to that school if you get accepted. Once you've answered this question, you want to think about how prepared you are to put together your application.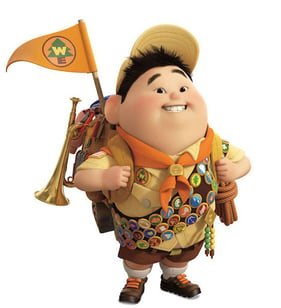 Are You Ready to Apply Early Decision?
If your school offers the later Early Decision II deadline in January, then you don't have to worry too much about a change in timing. However, if your school only offers the early decision deadline in November, then you want to make sure you're organized and ready to go in time for the early deadline.
As I mentioned above, your top priority should be sending off the best application you can. Even if a school accepts more ED applicants than RD applicants, applying ED won't magically make your application appear any stronger.
To make an early deadline, you want to push your planning back a few months. For instance, September or October would probably be your last opportunity to take the ACT or SAT. Ideally, you'd have your test scores all finalized by senior year. You could take your test in the spring of sophomore year, fall of junior year, and spring of junior year to have three opportunities to test, with a fourth "just in case" testing date in the fall in senior year. Make sure to consider how many test dates you want to leave yourself to achieve your target scores if you're trying to make a November deadline.
In terms of your recommendations, you want to ask your teachers at least a month in advance. You could also ask your junior year teachers at the end of junior year. You also want to make time to meet with your school counselor and request official documents from your guidance office, like your school transcript, at least a month in advance of deadlines.
Finally, work on your personal essay over the summer, giving yourself a few months to revise through several drafts before reaching its final form. Since the personal essay's a very important piece of your application that takes time to brainstorm and write, you want to start planning it a long time before your November deadline.
I mentioned that early decision candidates tend to be some of the most competitive, so you want to plan early and submit the most impressive application you can. If you'd benefit from waiting a few more months, then it may make sense to wait for regular decision deadlines (or Early Decision II, if your school offers it). If you start planning your tests, rec letters, and personal essay early, then you'll be prepared to apply early. Then you can relax a little before any regular deadlines since you'll have gathered all the important pieces of your application!
Let's say you do have a dream school and you feel prepared to apply by the early decision deadline. You still have one more question to ask yourself: how much does financial aid play into your decision of where to go to college?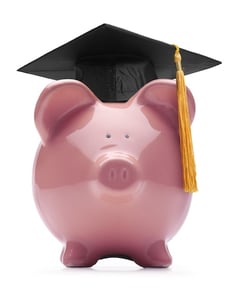 Are You Concerned About Financial Aid?
Does the amount of financial aid you receive make or break your decision of where to attend college? If so, then early decision might be a tough option. Unlike early action or regular decision, you can't compare financial aid offers before deciding where to go. Early decision requires you to agree to enroll regardless of the money you're offered.
If you absolutely can't make college tuition work, no one is going to throw you in jail for breaking an early decision agreement. However, breaking the contract would be a rare and unwelcome occurrence, and it's possible that other colleges could find out. To prevent this stressful situation from taking place, you should think about this question before you apply early decision.
On the other hand, don't automatically assume you can't apply early decision because you need financial aid. Speak to people in the financial aid office of your school of interest about how they meet demonstrated need. You might be able to gain a clear sense of what your financial aid package will be, allowing you to still make the binding agreement based on this information.
In closing, let's go over the most important points to remember about applying early decision to college.
To Sum Up...
Early decision is an application option for students ready to make a binding agreement to their dream school. If you're accepted early decision to a school, you will enroll there. If your application is deferred to the regular applicant pool, then you're no longer bound to that agreement and can apply to other schools.
Some schools offer an Early Decision II deadline in January in addition to the Early Decision I deadline in November. This can be helpful if you want to communicate your enthusiasm about a school by applying ED, but could use a few more months to put together your application.
Applying ED can be a great option if you prepare early. If all goes according to plan, you could have your college plans all finalized by December of your senior year!
What's Next?
Now that you know all about how early decision works and how to plan for it, check out this complete list of deadlines for all the schools with early decision. Deadlines for both Early Decision I and Early Decision II are included.
Are you also considering early action? This guide has the full list of schools with early action and their deadlines.
Feeling concerned about getting everything done in time? This guide gives awesome advice for understanding what makes you procrastinate and learning how to overcome it. While it's geared towards studying for the SAT or ACT, its strategies can also be applied to your schoolwork or the college process.
Want to improve your SAT score by 160 points or your ACT score by 4 points? We've written a guide for each test about the top 5 strategies you must be using to have a shot at improving your score. Download it for free now:
Have friends who also need help with test prep?
Share this article!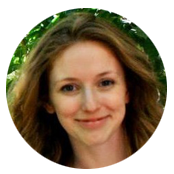 About the Author
Rebecca graduated with her Master's in Adolescent Counseling from the Harvard Graduate School of Education. She has years of teaching and college counseling experience and is passionate about helping students achieve their goals and improve their well-being. She graduated magna cum laude from Tufts University and scored in the 99th percentile on the SAT.
Get Free Guides
to Boost Your SAT/ACT