The ISEE, or Independent School Entrance Examination, is a test that many students have to take to gain admission into private middle and high schools in the United States. That means that if you want to attend a private school—or if you want your child to attend a private school—there's a good chance you'll have to register for the ISEE as part of your admissions application.
In this article, we're going to explain everything you need to know about ISEE registration, including:
Which test level to register for
How to choose ISEE test dates
A step-by-step guide to ISEE test registration
A quick look at what to expect from the ISEE exam
Keep in mind that ISEE test registration—which includes choosing ISEE test dates, locations, and paying for the exam—must be done by a legal adult.
Now, without further ado, let's talk about the ISEE exam!

COVID-19 Update
Although many Prometric test sites were closed due to the COVID-19 epidemic, 90% of sites have since opened up. But there may be further COVID mandates depending on where you're scheduled to take your test. You can check the testing site status list to see how your location is affected.
For more information about mask mandates and which test sites require proof of vaccination, please visit Prometric's COVID-19 response page.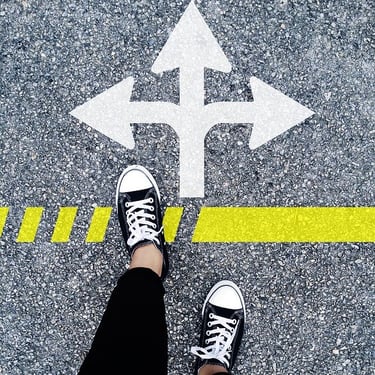 Making sure you pick the right test for your grade level is the first step in registering for the ISEE exam.
ISEE Registration: Choosing the Right Exam
There are four levels of ISEE exams: Primary Level, Lower Level, Middle Level, and Upper Level. Which test you take depends on what grade you'll be in during the next school year. Here's how the tests break down by grade level:
Primary Levels 2/3/4: for entering 2nd, 3rd, or 4th graders
Lower Level: for entering 5th and 6th graders
Middle Level: for entering 7th and 8th graders
Upper Level: for entering 9th graders and above
That means you'll need to make sure you're registering for the right exam, otherwise you'll have to change or cancel your registration, and this comes with a penalty–if you change before the test date it'll cost $$30-40, if you cancel before the date you can get a refund minus $30-$80 depending on the testing location you chose (trying to change or cancel on or after the test date means you lose your money). So, the trick is to register for the test that corresponds with your next grade level. So for example, if you're in 8th grade and want to apply to a private high school, you need to register for the Upper Level exam because you'll be in 9th grade next year.
No matter which exam you take, your test will have the same general sections: Quantitative Reasoning, Verbal Reasoning, Reading Comprehension, and Mathematics Achievement. Additionally, there's also an unscored essay portion that's sent to the schools you apply to.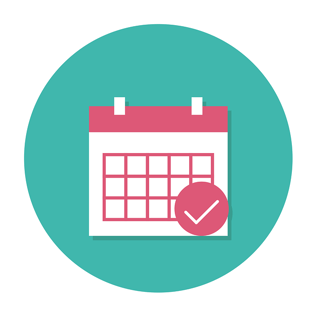 ISEE Registration: Picking an ISEE Test Date
Once you've figured out which test to take, it's time to pick an ISEE test date. There are three steps to this process: picking your testing season, choosing a testing location, then picking an actual date.
ISEE Testing Seasons 2022-2023
Although the ISEE offers testing dates year-round, students can only take the exam one time per testing season. There are three testing seasons throughout the year.
| | |
| --- | --- |
| Testing Season | Testing Months |
| Fall | August to November |
| Winter | December to March |
| Spring/Summer | April to July |
The Educational Records Bureau (ERB) which administers the test allows students to take the ISEE exam up to three times a year, or once per testing season. However, the ERB doesn't recommend that students take the exam more than once per year unless absolutely necessary.
With that in mind, it's important that you take some time to choose the testing window that works best for you. If you think you might want to take the exam more than once, then an early testing window is best. But it's also important to consider your schedule, too.
Here's what we mean. Marcus is an 8th grader who wants to go to a private high school in his city which has an application deadline of June 1st. He also plays football for his middle school varsity team, and they have games every Friday in the fall. For someone like Marcus, taking the ISEE test in the winter testing season may make more sense. That gives him time to prepare for the test...and he can still take the ISEE again in April or May!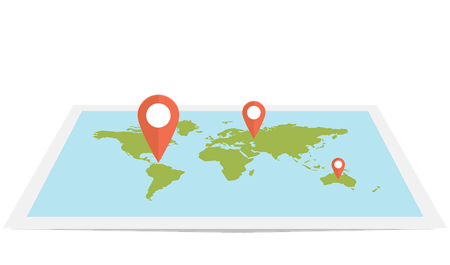 Choosing an ISEE Testing Location
Once you've picked your testing season, it's time to start looking at test locations. The ISEE test is offered in four different types of venues:
Group Testing at a School
Group or Individual Testing at an ISEE Testing Office
Small Group Testing at a Prometric Testing Center
Individual Testing at Home
Because the ISEE test dates are different at each location, it's a good idea to decide where you want to test before you start looking at specific dates.
Let's take a look at the different testing sites so you can choose the location that works best for you.
Group ISEE Testing at a School
The ERB offers ISEE test dates at many ERB schools around the nation. The ERB does this to make testing more accessible and convenient for local students. As a result, many students have historically taken their ISEE exam in a group setting.
ISEE testing dates, the number of students allowed to test per group, and the test's format (either online or on paper) vary between test locations. You'll need to pay close attention to these variables before your ISEE registration to make sure your test location offers the accommodations that are best for you.
Having said that, there are some definite benefits to group ISEE testing at an ERB school. First, it's one of the least expensive options: early ISEE registration runs about $140, which is about $60 cheaper than testing at Prometric or an ISEE center. Second, these locations can be more convenient—in some cases, students might take their ISEE test at the school they're applying to! And lastly, since students will be taking the exam in a familiar school environment, taking the ISEE test can be less intimidating there than at an official testing center.
But that doesn't mean that larger group ISEE testing is right for everyone. If you're easily distracted by other students, for example, you may do better in a small group test setting. Additionally, there are fewer large group test dates available, so you'll have to start looking at ISEE test dates in advance.
Small Group Testing at a Testing Office
If there is an ISEE testing office in your city, you may have the option of taking the ISEE exam in a small group setting or individually at the office itself. Here's a list of states and cities that offer small group ISEE testing.
State

Cities With ISEE Testing Offices

California

Burlingame
San Mateo
Santa Monica

Florida

Miami

Maryland

Chevy Chase

Massachusetts

Wellesley
Needham

New York

Mamaroneck
New York

Pennsylvania

Rosemont

Tennessee

Nashville

Texas

Houston
There is also a testing center in Seongnam City, South Korea for International students.
The number of students allowed to sit for each exam and the type of exam (online or paper) varies by location, but the cost will be $200 either way. Generally speaking, there will be fewer students allowed to take the test on each testing date than in large group testing at a school. If you choose to take the ISEE exam individually at these locations, there will be an additional fee of $25.
The advantage to small group testing is...well, the small group. Fewer students means there will be less distractions in the testing environment. That can be a huge benefit for students who struggle to focus when there are lots of people around. If there's a testing office in your city, then you might consider taking advantage of the smaller test setting.
Unfortunately, there aren't very many ISEE testing offices in the United States. Unless you live in one of the cities listed above, a small group ISEE testing location isn't available to you.
Small Group Testing at a Prometric Testing Center
The ERB has expanded its small group testing opportunities in the last few years. These satellite testing sites also limit the number of students taking the exam, so you'll still get a relatively distraction-free testing environment. There's no difference in the test content or difficulty if you choose this option—you'll just be sitting for the exam in a non-ERB affiliated location. One thing to note is that only online tests are offered at satellite locations.
Small group Prometric testers enjoy the same benefits as those who take the exam at an ERB testing office. The biggest benefit to testing at one of these satellite centers is that there are Prometric test sites in every state, as well as Puerto Rico and the Virgin Islands. There are also many sites in Canada and Mexico for international students in North America. This means you have a better chance of being close to one of these centers than an ERB testing office.
You can find a full list of available Prometric centers that administer the ISEE test in North America here. If you're interested in taking the test outside of North America, you can find the list of available centers in other countries here. The cost for testing at a Prometric center is $200.
Individual Testing at Home
This is another online-only option that's been available to students and their families since December of 2020 due to COVID. The test itself is the same as that administered at other locations. The main difference is that you'll have to download ERB's secure browser and perform a system diagnostic check before taking the exam to make sure the equipment you have at home is compatible.
At-home testing is a great option for many students because they can take the test where they are rather than traveling to a different site. It also makes it possible to limit distractions, since you won't be testing with other students.
There are two options for proctoring the test: you can choose to have it proctored by an ERB affiliated school in your time zone, or you can have it proctored by the ERB itself. If you're able to have the test proctored by a school, the cost is $140–same as taking the test in-person at a school. If you need the ERB to do the proctoring, the cost is $200 for the Lower, Middle, and Upper Levels ($150 for the Primary Levels).
One important note about registering for an at-home test: when registering you'll need to register for a nearby time zone. That means that no matter where you live, you'll either search for a State of New York test date for Eastern time, California for Pacific time, or Texas for Central time.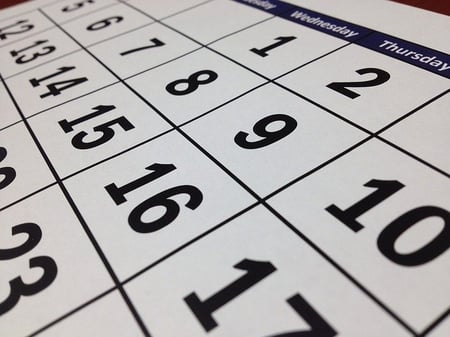 Selecting ISEE Test Dates 2022-2023
Once you have your testing season and your ideal testing location sorted out, it's time to check out the ISEE test dates that are available.
Like we mentioned earlier, the number of testing dates available varies between testing locations. So while an ERB Testing Office will likely offer the exam multiple times per testing season, most ERB-affiliated schools will only proctor the exam once.
Having said that, ISEE tests are only administered on Saturdays and Sundays. So at least you know that you'll have to take the ISEE test on the weekend!
Because of the variability in ISEE test dates, we recommend you start looking at test dates at least six weeks before you'd like to take your exam. That gives you the most flexibility to choose a date and location that works best for you. (It also ensures that you'll have open seats no matter where you take your test...sometimes they can fill up fast!)
But how do you find ISEE test dates and register for an exam? That's what we'll talk about in our next section!
This is your Parent Dashboard, which is where you'll start your ISEE test registration process.
ISEE Registration: How to Register
Finding an ISEE test date and registering for the exam all happen on the ERB website. We're going to walk you through how to register for the ISEE test start to finish!
(Quick note: you have to be of legal age to register for the ISEE exam. That means your parent or legal guardian will have to do the next steps for you.)
Step 1: Create a Parent Profile
The first step in registering for the ISEE exam and checking test dates is creating a parent profile. To do that, click on this link. On the right-hand side of the page, you'll see a button with the words "Create Account" on them. This is where you'll be able to set up your parent profile.
You cannot register for the ISEE exam without having a parent profile, so go ahead and enter your information here. Once you've confirmed your registration, you'll be taken to the next step in the process: setting up a student profile.
Step 2: Create a Student Profile
Since only your student can sit for the exam, you'll have to create a profile for them, too. There are two ways to do this: immediately after finishing your Parent Profile when you're redirected to your home page, or by clicking the "Home" tab at the top of the ERB page. This takes you to the Parent/Guardian Dashboard, which is where you'll set up your student profile.
Once you're on your home page, you should see a button marked "Add Student" on the right side of the page. When you click this button, you'll be redirected to a profile page where you can input all of your student's information, like their name and date of birth. Once you save the information, your student's profile will be added to your dashboard.
If you have more than one student who needs to take the ISEE exam, you can add them to your account, too. Just follow the steps outlined above to add as many students as you like to your dashboard page.
Keep in mind that registration will happen through your student's profile page (not your parent profile page!), so you'll need to have a separate profile set up for each test-taking student.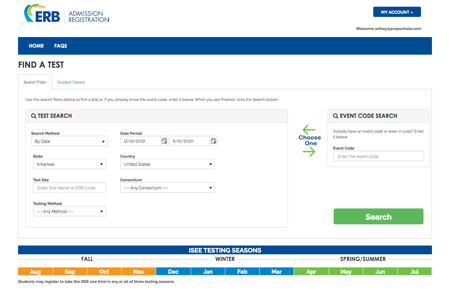 Once you've set up your parent and student profiles, you'll be able to search for test dates on the test search page, which looks like this.
Step 3: Register for an Exam Testing Date
At this point, you should have your Parent Profile and your Student Profile set up. If you're not already there, click on your student's name on your dashboard—this will open up their profile in your browser.
Once you're on their profile, you'll see a "New Registration" button on the right side of the page. When you click it, you'll be taken to the registration search portal. First you'll need to input your student's current grade, the grade they're applying for, and their current school.
After that, you'll be able to search for available tests. (There's an image of this right above this section.) This is where you'll be able to look for specific test dates and actually confirm your registration!
You'll notice that there are lots of search options to choose from, including looking for specific test sites, consortiums, and/or testing methods. To begin, we recommend you search by state (or state and testing season). This will give you the largest number of returns on your search.
Once you pick your preferred date range and/or testing type from the returned searches, you'll click "register" and be redirected to check eligibility. Once you confirm eligibility for your preferred option, just click another green "register" button at the bottom of the page. This will first take you to the Prometric ProScheduler website which will take you through the final steps of registration, which include selecting the schools your student's score will be sent to and paying for the exam.
Early vs Late Registration
You may notice that there are a few dates listed on each search result. Each result will give you the exact date and time of the ISEE exam in the top left corner. On the right side, you'll find two other important date ranges: the late registration period and the last day to register for the exam.
Usually, the last day to register for an exam is 14 days before the ISEE test date, and the late registration period occurs the week before all registration closes.
Let's look at an example: you're trying to register your student for a test that happens on Sunday, January 26th. The last day to register for an ISEE test is 14 days prior to the test date, which means the last day to register for this particular ISEE exam is January 12th.
The difference between early and late registration all comes down to price. The ERB assesses a late registration fee for students who sign up to take the ISEE test in-person at a school the week before registration closes. The fee for late registration is $30. However, it's a good idea to register as early as possible since some testing sites can fill up quickly.
Test Accommodations
If your student has a diagnosed disability, they may qualify for additional testing accommodations. To secure these for your student, you'll have to submit a testing accommodation application through their student profile page. Once you've opened their profile on your dashboard, click the "Accommodations" tab at the bottom of the page.
You can only receive accommodations if you've been approved for them prior to registering for a test date. So if your student needs additional testing support, you should start the accommodation approval process eight or more weeks in advance of your anticipated testing date.
You can find more complete information about registering for (and receiving!) special testing accommodations by clicking here.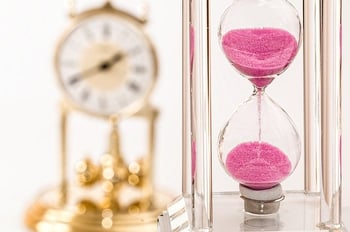 If you've let ISEE test registration fall through the cracks, the walk-in registration option gives you one last-ditch chance to take the exam on your preferred date.
Step OMG: ISEE Walk-In Registration
Let's say you've put off ISEE registration and come to find that the registration period for the date/location you need has closed.
Don't worry: you still have a shot at taking the exam. Some testing locations will allow you to do what's called "walk-in registration." While the name makes it sound like you can just walk into a testing facility the day of the exam, it's a bit more complicated than that.
Walk-in registrants are students who are trying to register for a specific ISEE test date after the last day of registration has passed. Walk-in registration is only available at some large group testing sites, and it's limited to just a few students per exam.
If you need to register as a walk-in, the first step is to contact the Admissions Office of the school that's administering the exam. If there's space available for your student, the office will give you a walk-in code. You'll then be able to use this code to register online.
The process you'll follow to complete a walk-in registration is slightly different from the one we outlined above. Luckily, the ERB has step-by-step directions for you! Jut be prepared: the walk-in registration fee is $10 more than the late registration fee.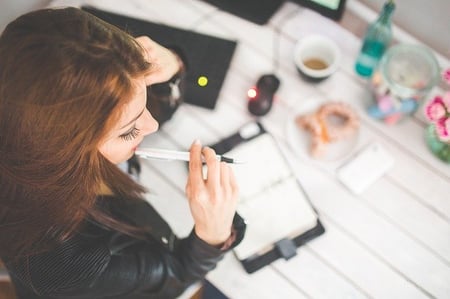 Preparing for the ISEE Test
Once you've gone through the ISEE test registration, it's time to prepare for the exam! Thankfully, there's a whole page of the ERB website dedicated to helping students get prepared for the test.
The best way to get ready for the exam is to read through the test handbooks provided by the ERB. These guidebooks give you a comprehensive overview of the material covered by each level of the ISEE exam. Each one also includes a practice test, practice questions, and information about any additional preparation a student may need.
Here are links to the ERB guidebooks for all three levels of the ISEE test:
Need more help with this topic? Check out Tutorbase!
Our vetted tutor database includes a range of experienced educators who can help you polish an essay for English or explain how derivatives work for Calculus. You can use dozens of filters and search criteria to find the perfect person for your needs.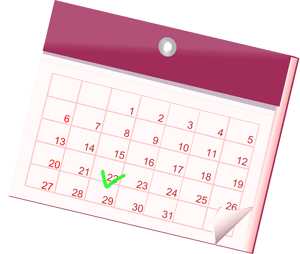 The last step to taking the ISEE exam is making sure you're prepared to do your best on test day!
What to Expect on ISEE Test Day
Finally! You've registered and prepared, and now it's test day! There are three things you'll need to bring with you to the testing center: your registration verification letter, identification, and materials for paper testing.
Verification Letter
Once you complete your ISEE registration, you'll receive a verification letter via email. (You'll also have a copy sent to your online account, too.) Print out the letter and bring it with you on the day of your exam. Your verification letter serves as your "ticket" to the test, so don't lose it!
Identification
Along with your verification letter, you'll have to present valid identification at your testing site. Luckily, the ERB accepts many different types of identification, including:
Library card
Birth certificate
Social security card
School report card
School ID
Passport or green card
While the ERB only requires you to present one of these forms of identification, we recommend that you bring two different types of ID with you on exam day. It's always better to be over-prepared!
Materials for Paper Testing
If you're taking the ISEE exam on paper (rather than digitally), you'll need a few extra supplies to take your test. If you're taking the paper test, you should bring:

Four, sharpened #2 or HB pencils.
Four good erasers (if not part of the pencil).
Two black or blue ballpoint pens (erasable pens are permitted)
Keep in mind that you can only bring these things into the exam room if you're taking the ISEE test on paper. If you're taking the test digitally, leave your pencils at home.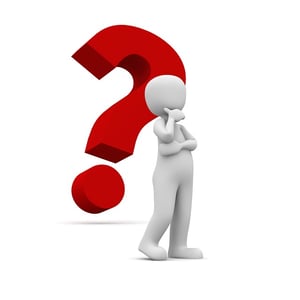 What's Next?
While the ISEE exam is accepted at many private schools as part of the admissions process, others might require you to take the SSAT instead. Not sure what the SSAT is? Don't worry: we've got you covered.
If your school accepts both the ISEE and the SSAT, you'll want to take some time to choose the exam that works for you. One great way to do this is by checking out some practice exams.
You can find ISEE practice tests in the article above, and you can find SSAT practice exams here.
If you decide that you're going to take the SSAT, it's time to get some studying in. Here are our top eight tips for preparing for the SSAT, and here's our guide to studying for the vocabulary section.
Want to improve your SAT score by 160 points or your ACT score by 4 points? We've written a guide for each test about the top 5 strategies you must be using to have a shot at improving your score. Download it for free now:
Have friends who also need help with test prep?
Share this article!
About the Author
Ashley Sufflé Robinson has a Ph.D. in 19th Century English Literature. As a content writer for PrepScholar, Ashley is passionate about giving college-bound students the in-depth information they need to get into the school of their dreams.
Get Free Guides
to Boost Your SAT/ACT