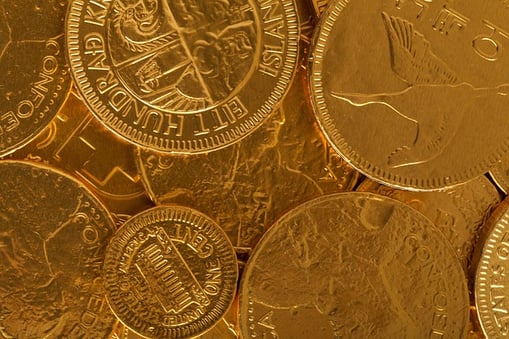 College is a costly investment. For the 2022-2023 academic year, the College Board reported that the average annual budget was $27,940 for an in-state public college and $57,570 for a private college. These are the averages, but just how much are the most expensive colleges in the US? Which ones have the most expensive college tuition?
Here, I'll give you a list of the 51 most expensive colleges in the US. I'll first explain why they're so pricey and then go over how you can attend one regardless of your financial situation.
Why Are These US Colleges So Expensive?
All the schools on our list below are private institutions. These colleges are not subsidized by the government, but many of their students are on federal and state aid.
Also, most of these schools are considered elite, selective institutions. Because they're trying to offer the same or better amenities (without any government aid) as those provided by large public universities (and with much smaller student bodies), the cost per student is significantly higher. Many of the schools on this list are small liberal arts colleges.
You might notice right away that many elite private schools didn't make the cut. But that's not because their overall price is lower than the schools on our list. For instance, Harvard has a very high total price tag of $78,028. However, most Ivy League colleges like Harvard offer students significant financial aid, which brings their net price below that of schools that offer less financial aid. In fact, most Ivy League colleges offer 100% financial aid, and most of the schools in our list don't. So when it's all said and done, many schools with a lower total cost of attendance than the Ivies can end up costing students more out of pocket.
In general, popular schools may end up being less expensive for students because they have larger student bodies and substantially bigger endowments.
Unfortunately, college tuition continues to rise. There are many explanations for these rising costs, such as the increased demand for higher education and the theory that financial aid causes tuition hikes.
How We Created This List of the Most Expensive Colleges
To come up with the list below, we compared the net price of US colleges. Net price is the total sum of tuition and fees, room and board, books and supplies, and other expenses after scholarship and grant aid. For room and board, we used costs for on-campus housing. Fees are mandated for all students and do not cover optional fees, such as student health insurance costs or orientation fees.
All total costs are for the 2019-2020 school year and were taken from College Navigator (part of the National Center for Education Statistics).
The 51 Most Expensive Colleges in the US
What is the most expensive college in the US? Most of the colleges that made the list below are in the greater Los Angeles area or Northeast. Some notable exceptions are the University of Chicago, Northwestern, Oberlin, and Tulane. All of the schools are selective private colleges, and many are prestigious art and engineering schools.
In addition, the difference in price between #1 and #51 is not that substantial relative to total cost. The most expensive college on this list (California Institute of Arts) costs $59,367 annually, whereas the 51st (Rensselaer Polytechnic Institute) costs $40,661.
Again, we are not looking at which institutions have the most expensive college tuition, but rather which schools have the highest overall cost after scholarships and grants have been applied.
This list should provide you with a clear idea of the price range for the most expensive colleges in the US. Colleges are arranged in order of most expensive to least expensive.
Why Many of the Most Expensive Colleges Are Still Accessible
In the table above, we listed the most expensive colleges based on net price. The dollar amount you see listed for each school is the total cost after scholarships and grants have been subtracted from the total cost of attendance (tuition and fees, room and board, books and supplies).
However, every student's financial aid package is different. With competitive SAT/ACT scores, high school GPA, and great college essays, many students are able to win generous scholarship and grant amounts to cover the cost of attendance at these schools.
If you're still not sure whether you'll be able to afford one of the most expensive colleges but really want the option to go (should you get accepted to one!), plan to apply for as many scholarships as possible. I strongly suggest looking at these full-ride scholarships as well.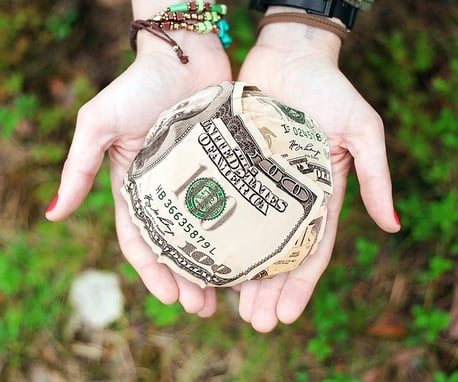 What's Next?
Learn more about how much colleges really cost. If you need help financing your education, you might want to check out this post about the work study program.
All the most expensive colleges listed above are private. But what exactly are the differences between public and private colleges? Get the answers in our expert guide!
You know what the most expensive colleges are—but what about the cheapest? Learn all about the most affordable colleges in the US here.
Want to improve your SAT score by 160 points or your ACT score by 4 points? We've written a guide for each test about the top 5 strategies you must be using to have a shot at improving your score. Download it for free now:
Have friends who also need help with test prep?
Share this article!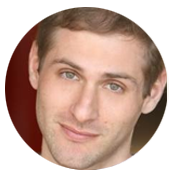 About the Author
Justin has extensive experience teaching SAT prep and guiding high school students through the college admissions and selection process. He is firmly committed to improving equity in education and helping students to reach their educational goals. Justin received an athletic scholarship for gymnastics at Stanford University and graduated with a BA in American Studies.
Get Free Guides
to Boost Your SAT/ACT