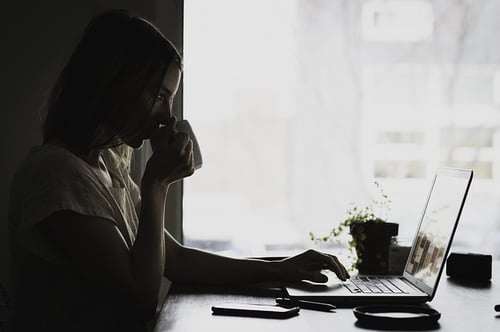 Getting ready to take the PreACT? Then you might be wondering whether you should prep for it—and what resources you can use. Is there a PreACT practice test you can take? What kinds of PreACT resources does ACT, Inc. offer?
Keep reading to learn why it's a good idea to lightly prep for the PreACT, and get a comprehensive list of the best PreACT practice tests and materials you can use in your studying.
Why You Should Prep for the PreACT
The PreACT was created to act as an ACT practice test for 10th graders. Because your PreACT score does not count toward any grades and is not reported to colleges, you're generally not expected to prep too hard (if at all) for the exam.
That said, it can be a good idea to do some light prep, especially if your ultimate goal is to achieve a high score on the ACT.
The PreACT is very similar to the ACT in content and form, so preparing for it essentially gives you a head start on ACT prep. As a result, you might not need to study as hard for the ACT when you take it the following year as an 11th grader.
Most importantly, however, prepping for the PreACT is simply a great way to familiarize yourself with the ACT. Since you'll take the PreACT as a 10th grader, you'll learn early on what to expect on the ACT and can thus reduce the pressure you'll likely feel when taking the ACT for the first time.
Now that you know why it's a smart idea to prep a little for the PreACT, what are the best resources you can use in your studying? Let's start with the best of the best: official ACT, Inc. materials.
Official PreACT Practice Tests
Unfortunately, there are no official PreACT practice tests. In fact, the ACT, Inc. website doesn't offer any PreACT prep material whatsoever (such as practice questions or content guides). Instead, all it has are some general PreACT-related PDFs and PowerPoints detailing things like the format of the test and why sophomores should take it.
The likely reason for this lack of PreACT practice materials is that ACT, Inc. doesn't want students to feel the need to prep extensively for the PreACT. (Remember, the PreACT is simply a practice test for the ACT, so your score won't count for anything!)
Another probable reason is that, because ACT, Inc. already provides test takers with many materials for the ACT, there'd be no point in making separate PreACT resources.
But before you use any of these to study for the PreACT, make sure you're aware of the three main differences between the PreACT and ACT. These are as follows:
The PreACT is easier than the ACT: Because the PreACT targets 10th graders and the ACT targets 11th and 12th graders, the PreACT uses a slightly easier difficulty than the ACT does. Consequently, the maximum score on the PreACT is 35, compared with 36 on the ACT.
The PreACT does not have an essay section: Unlike the ACT, which offers an optional essay section, the PreACT does not contain any such section.
Now let's take a look at the official ACT resources you can use for your PreACT prep, as well as how to use them effectively.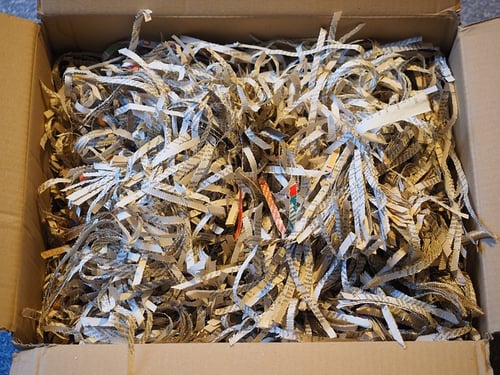 Rule #1 for using these resources effectively: don't accidentally feed them to your shredder.
Free Official ACT Practice Tests
There is currently one full-length official ACT available for free online, in two different formats.
One format is a printable practice ACT that you can download, print, and take with pencil and paper. Since you'll be taking the actual ACT with pencil and paper, we recommend taking this version of the practice exam to get the most realistic testing experience.
There is also a computer-based version of the same ACT practice test that you can access through your MyACT account. Once you receive your scores for a question set, you'll move on to the next batch of questions. Unfortunately, these features make it impossible to take this ACT test under realistic timing conditions, but at least you can get some helpful practice with it.
Free Official ACT Practice Questions
If you're looking for individual practice questions instead of practice tests, ACT, Inc. also offers a ton of sample ACT questions on its website.
You'll get the following number of questions for each ACT section:
Altogether, these sample questions form a complete ACT practice test (plus eight extra Reading questions). This is equal to about one and a half PreACT tests.
What's nice about this resource is that you can easily skip around to focus on certain sections should you want to target specific skills for the PreACT. Although you can also use these sample questions as a full-length practice test, note that they aren't available on paper—just online—which will make your practice less realistic.
Furthermore, be aware that ACT, Inc. sets up these questions in a slightly bizarre format in which you are shown the correct answers after you answer only a handful of questions. This setup makes it difficult to take the whole test in one sitting (and nearly impossible to use official ACT time limits).
In addition to the above questions, Kaplan, a test prep company that has partnered with theACT, provides free official prep materials including a half-length practice test, a short pop quiz, and an ACT question of the day.
Paid Official ACT Practice Tests
Aside from the free materials above, ACT, Inc. offers some paid ACT practice tests for those who'd like to squeeze in more official ACT/PreACT practice:
The Official ACT Prep Guide 2022-2023: This is the most recent version of the ACT's official prep book. It includes six complete practice tests, as well as several hundred additional online questions (some of which are reused from the free resources above). They claim to offer a 7th test online, but that's just the free computer-based one we mentioned above that anyone can access. While you won't get much content help with this guide, it's an excellent resource for additional practice tests. It costs about $36 on Amazon.
ACT Online Prep Program: This official online program offers one completely unique, full-length ACT practice test. The actual prep part of the program isn't that helpful, so it's best to use this just for the practice test. The program costs $39.95.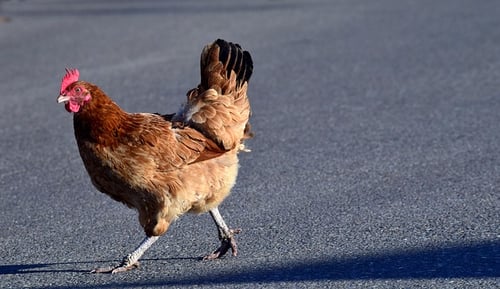 These next resources are as free as this escaped chicken feels.
Free Unofficial PreACT Practice Tests
Similar to how there are no official PreACT practice tests, there are no unofficial PreACT practice tests available for free online. Because the PreACT is a practice ACT and is so similar to the ACT, most test-prep companies and websites see no point in creating separate PreACT practice tests.
So what can you use instead?
Luckily, there are tons of free unofficial ACT practice tests you can use for PreACT prep. As is the case with all prep materials, some of these practice tests are good quality, and some aren't so great. Therefore, it's best to prioritize official ACT materials.
In addition, remember that since these are ACT practice tests—not PreACT tests—you can expect there to be more questions that are a little harder than what you'll see on the PreACT.
Below are our picks for the best unofficial ACT practice tests you can use in your PreACT prep, as well as tips for using each resource effectively.
Ivy Global's ACT practice test is by far one of the most realistic unofficial ACT tests available for free online. Visually, it looks almost identical to an official ACT practice test. Unlike other unofficial tests, which are typically only available online, this resource is a downloadable PDF, meaning that you can take it on paper—just as you will for the actual PreACT and ACT.
Pros
Most questions are very similar to those you'll see on the ACT in terms of both quality and difficulty.
The test is completely free to download and use—you don't need to make an account or provide any personal information in order to access it.
Because the test is a PDF, you can print it out and take it on paper—the same way you'll take the PreACT (and eventually ACT). This ensures you'll have realistic test-taking practice.
Cons
There are no answer explanations for the test; instead, all you get is an answer key (which is included with the test). This lack of guidance makes it difficult to determine exactly why you got certain questions wrong.
How to Use This Resource Effectively
Because this resource is one of the best unofficial ACT practice tests out there, I recommend taking it in its entirety as you would with an official practice test. Again, you'll want to recreate a realistic test-taking setting by taking it in a quiet room and following all official ACT time limits.
Finally, remember that this test still isn't as good as an official practice test, so only take it once you've exhausted all official ACT resources.
Kaplan—a pretty big name in the test-prep world—offers one free full-length ACT practice test when you sign up for an account on their website.
Pros
Kaplan is known for having somewhat easier ACT practice questions and generally targets those who are new to the test. While this would be a con for those prepping for the ACT, it's a huge plus for those prepping for the PreACT. Because the PreACT is supposed to be a little easier than the ACT is, this lower difficulty level actually works in your favor!
Along with the test itself, you'll get a breakdown of your results and an overview of which skills and areas you could improve. This is useful for figuring out what you should focus on in your PreACT prep.
Cons
You have to sign up for an account, which is a little annoying, especially if you don't plan to utilize Kaplan's other services.
The practice test is offered online, so the test-taking experience won't be that realistic (both the PreACT and ACT are given on paper, not via a computer).
How to Use This Resource Effectively
If you've already taken all official ACT practice tests and the Ivy Global one but still want additional PreACT practice, this is a helpful test to take, particularly if you'd like to know the specific areas you should zero in on in your prep.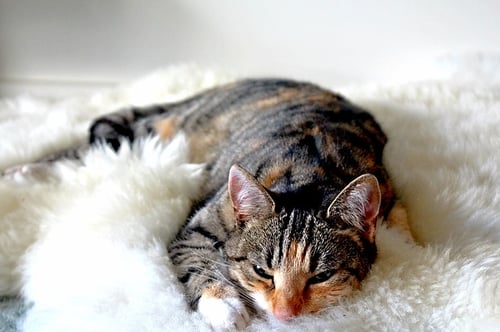 I know you hate getting up early, but I promise it'll help you feel more prepared for the PreACT!
Like Kaplan, The Princeton Review—another popular test-prep company—offers a free online ACT practice test when you sign up for an account on their website.
Pros
The Princeton Review is known for making conceptually easier ACT questions—but this will work in your favor since the PreACT is slightly easier than the ACT is.
The free practice test can be taken at any time, so it's pretty convenient.
Once you finish taking the test, you'll get a score report that goes over your strengths and weaknesses. This information is particularly helpful if you hope to eventually score highly on the ACT as well.
Cons
You have to sign up for an account in order to access the free test. Doing so automatically signs you up to receive emails from The Princeton Review; however, you can disable this at any time.
Because the test is an online test, you won't get that realistic test-taking experience you'd get with a paper test.
How to Use This Resource Effectively
Like the Kaplan test above, I suggest taking this test only after you've exhausted all official ACT resources and the (unofficial) Ivy Global PDF. Since you can take this test anytime, make sure to carve out at least four hours for it (i.e., the approximate length of the ACT). Also, try to take it in the morning, as most schools administer the PreACT during the first half of the school day.
Finally, don't forget to use the timed feature when you take the test; this will help you get used to the pressure of testing under time limits (recall, though, that the PreACT is shorter than the ACT).
For even more ACT practice tests you can use in your PreACT prep, check out our extensive guide to the best ACT practice tests. In this guide, we introduce a combination of official and unofficial resources for ACT practice tests, some of which are free and some of which aren't. We also offer a summary of each resource to give you an idea of how helpful it'll be for your ACT (or PreACT) prep.
This article shares some overlap with the resources above, so be sure to look for those you haven't yet tried. Remember that those resources containing easier ACT questions will be more useful (and more relevant) for your PreACT prep. At the same time, it's OK to avoid any resources that mostly target high scorers on the ACT, since their questions will be much more difficult than those on the PreACT (and possibly even the ACT!).
Paid Unofficial PreACT Practice Test
Although there are no free unofficial PreACT resources available, there is one paid PreACT practice test resource you can use: a prep book by Mometrix called PreACT Secrets Study Guide: PreACT Test Review for the PreACT Exam.
Unlike the resources above, this is an entire book that includes a ton of PreACT practice questions, in addition to a full-length PreACT practice test (finally, not an ACT practice test!).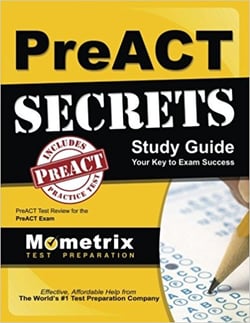 Pros
Unlike the other unofficial resources above, which are all geared specifically toward the ACT, this book targets the PreACT itself. Therefore, all the guidance and questions it offers are more similar to what you'll see on the PreACT (versus the slightly harder ACT).
It's the only resource that contains a full-length PreACT practice test (instead of an ACT practice test). So if you're looking for something similar to the actual PreACT you'll be taking, this resource is an ideal one to use. Unlike with ACT practice tests, you don't have to take into account any format differences such as time limits and the number of questions.
Cons
The overall content review is really not that great. Most of the test-taking tips and section overviews aren't detailed enough to be useful. This is especially concerning when we consider the fact that those taking the PreACT are completely new to this type of standardized test.
The book's got a lot of inaccuracies. For example, it mentions test centers in its tips section, even though only schools (not test centers!) offer the PreACT. Similarly, it talks about an essay section on the PreACT—but there isn't one!
It's a pretty expensive book, currently selling for around $46 on Amazon. Since you can get loads of free ACT practice materials that are a lot more accurate (even though they're for the ACT and not the PreACT specifically), this price ultimately doesn't seem worth it.
How to Use This Resource Effectively
Even though this is one of the only (if not the only) PreACT practice test resource out there, I don't recommend buying it. With its multitude of basic inaccuracies and lack of helpful content review, I honestly don't think it's worth the $46 price tag.
That said, if you're really, really interested in buying it and want PreACT materials (instead of all ACT materials), go ahead and buy it. Just be aware that you're only using it for the full-length PreACT practice test it offers, as the content review and tips aren't that helpful (or even relevant).
Taking the PreACT: 4 Essential Tips for Test Day
As you know, the PreACT is a practice test for the ACT that's meant to help sophomores get a feel for the form and content of the ACT.
Even though your PreACT score doesn't count for anything, it can be helpful to know a few key test-taking skills for test day. This way you won't simply do well on the PreACT but can also get more comfortable with the types of strategies you'll eventually need for the ACT (or SAT).
Below, we go over our top four test-taking tips for the PreACT (you can also check out our ACT version for even more tips).
#1: Pace Yourself
One very important tip to remember is to pace yourself. Doing this ensures you won't spend too much time on a single question or move too quickly and end up making careless mistakes.
The PreACT contains a total of four sections: English, Math, Reading, and Science. Each section has a different number of questions in it as well as a different time limit.
Here is an overview of approximately how long you'll have per question on each PreACT section:
| | | | |
| --- | --- | --- | --- |
| PreACT Section | Total Time | # of Questions | Time per Question |
| 1. English | 30 minutes | 45 | 40 seconds |
| 2. Math | 40 minutes | 36 | 67 seconds |
| 3. Reading | 30 minutes | 25 (with 3 passages) | 72 seconds |
| 4. Science | 30 minutes | 30 | 60 seconds |
Source: 2021-2022 PreACT Administration Manual
As you can see, the amount of time you'll have per question on each section varies. You'll get the most time per question on the Reading section (72 seconds) and the least amount of time per question on the English section (40 seconds).
By being aware of these timing differences, you can effectively avoid wasting time on one question at the beginning of a section and instead use that time to focus on other easier questions. In other words, skipping around on each section to do the easier questions first is perfectly OK—and even recommended!
#2: Answer Every Question
Like the ACT, there is no point penalty on the PreACT. Your score for each section, as well as your composite score, are all calculated based only on the questions you got right.
Here's how PreACT scoring works: for every section, you earn one raw point for each right answer. These points are then converted into a scale score on the final 1-35 score scale.
So what does this mean for your test-taking strategy? Because you won't lose any points for wrong answers, try to answer every single question on the test. Even if you're running out of time on a section or have no clue what the correct answer to a question is, go ahead and guess!
Most PreACT questions have four answer choices (Math questions have five), so you'll always have a 20-25% of getting a question right, even if you just randomly select an answer.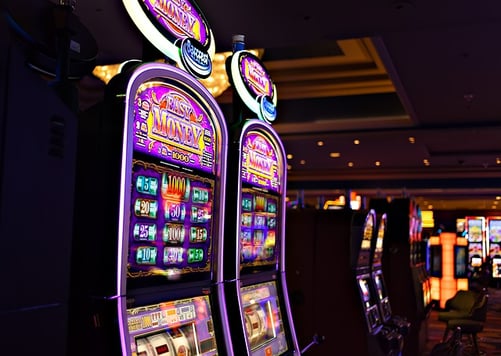 Who knows, you might get lucky and get every question you guessed right! Unless you're me.
#3: Skim the Passages on Reading
The PreACT Reading section contains three passages and 25 questions, and has a time limit of 30 minutes. This gives you about 72 seconds to answer each Reading question.
But this time per question doesn't take into account the time you'll need to read each passage. While most students think they're required to read the passage in its entirety, this can actually eat up a lot of your time (on both the PreACT and ACT).
Instead, it's far better to skim each passage. This not only saves you time overall but also allows you to spend more time tackling the most challenging questions.
As we discuss in our guide to choosing an effective reading strategy for the ACT, here's how you should approach passages on the PreACT:
Read the small blurb at the beginning of the article to get a sense of what the passage will be about
Choose one of two possible passage-reading strategies:

Option A: Read the questions first and then skim the passage
Option B: Skim the passage first and then read the questions
Option A is a highly effective method that lets you look for the answers to the questions while you skim the passage. In other words, since you're already familiar with the questions and what they're asking, you can quickly skim the passage to find those answers.
Option B can be very effective, too, particularly if you find it difficult to read the questions before you know anything about the passage they're referring to.
Ultimately, it doesn't matter which passage-reading strategy you decide to use—as long as it's one that works well for you and will help you get the PreACT/ACT score you want.
I recommend trying out both strategies with official practice ACT Reading tests to see which one suits you better. Whichever method gives you a higher Reading score should be the one you use for the PreACT (and ACT).
#4: Plug In Answers and Numbers on Math
If you're stuck on a PreACT Math question because you can't remember a certain formula or don't know how to approach it, don't give up—instead, try plugging in answers and numbers to see if you can find the correct answer that way.
But what exactly are these two strategies? Here's a basic overview:
Plug in answers: With this strategy, you'll plug each answer choice into the problem (usually an equation or inequality) to see which one yields the correct result. All Math answer choices are arranged in the order of smallest value to highest value, so you can save time by always starting with the middle answer choice (C or H). This tells you whether you need to work your way up or down to get a smaller or bigger value.
Plug in numbers: Use this strategy when you get a question dealing with multiple variables (i.e., unknown numbers typically represented by letters or symbols). To use it, simply replace all unknown variables with real numbers. This makes the problem easier to solve by letting you work with actual numbers instead of unknown values.
For more tips on how to use these two strategies, as well as examples of practice questions, take a look at our guides to plugging in answers and plugging in numbers.
Recap: The Best PreACT Practice Test Resources
As we've shown you, there simply aren't that many test-prep materials created solely for the PreACT. That said, you can still prep effectively for the test by taking advantage of an array of ACT practice tests and questions.
As with any test prep, it's best to start with official practice materials (in this case, those created by ACT, Inc.). This ensures you'll have realistic and highly effective PreACT practice.
For additional PreACT practice, feel free to use any of the unofficial ACT practice tests listed above. However, note that because these resources are unofficial, their quality won't be nearly as high as that of official ACT materials.
If you've combed through all the ACT resources listed above and are still dying for something that specifically targets the PreACT, your only option is PreACT Secrets Study Guide. However, with a high price tag of around $50 and tons of inaccuracies, this prep book really isn't worth buying.
Even if you've studied hard, you'll still need to know some key test-taking strategies so you can get a high PreACT (and eventually ACT) score. Here are the four tips to keep in mind on test day:
Pace yourself, and don't forget that the number of seconds you'll have per question varies with each section of the test
Answer every question, even if you have to guess on some
For Reading, skim the passages—don't attempt to carefully read each one as this will eat up your time
For Math, plug in answers and numbers if there are too many variables or you aren't sure how to solve a problem
With that, I wish you the best of luck on the PreACT!
What's Next?
Want to learn more about the PreACT? Check out our comprehensive guide to the PreACT test, and learn when you can take the exam.
Looking for more ACT study materials you can use in your PreACT prep? Take a look at our top picks for ACT prep books, ACT prep websites, and ACT apps, and get advice on how to use them.
These recommendations are based solely on our knowledge and experience. If you purchase an item through one of our links, PrepScholar may receive a commission.
Want to improve your ACT score by 4+ points? Download our free guide to the top 5 strategies you need in your prep to improve your ACT score dramatically.
Have friends who also need help with test prep?
Share this article!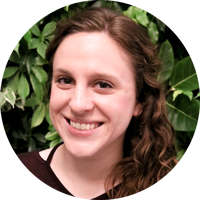 About the Author
Hannah received her MA in Japanese Studies from the University of Michigan and holds a bachelor's degree from the University of Southern California. From 2013 to 2015, she taught English in Japan via the JET Program. She is passionate about education, writing, and travel.
Get Free Guides
to Boost Your SAT/ACT