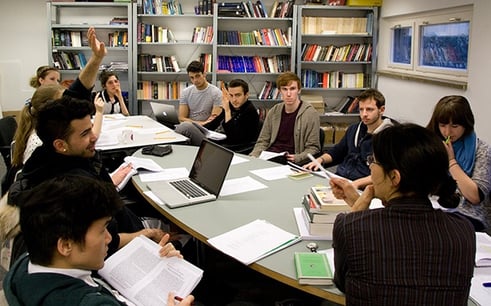 If you're interested in attending a small college, you may be wondering which schools offer the most rigorous academic experience combined with the best quality of life.
In this article, I'll give you a list of the best small colleges in the nation based on student reviews and academic ratings, as well as some more specific great small college options.
What Is a Small College?
For the purposes of this article, I'll define "small" colleges as colleges with undergraduate student enrollments below 5,000. These colleges are characterized by small class sizes, close student communities, and professors who engage directly with students.
Attending a small college is sort of like being a part of a big family that's brought together through shared experiences and pride in the school. You can expect to see familiar faces everywhere you go and will most likely have many opportunities to take on leadership positions and get involved in campus culture.
What Do I Mean By the "Best" Small Colleges?
To make a decision about which great small colleges are the best in the nation, I used the information available in the Fiske Guide to Colleges as well as college rankings from Forbes and US News. I paid particular attention to overall ratings for academics, social scene, and quality of life. In the Fiske Guide to Colleges, all of these schools were rated at least 4.5/5 for academics.
I considered the academic ratings the most strongly, but I also took the other ratings into account to choose the colleges with the best overall student experiences. I tried to pick colleges that were among the best in the country for academics but also had thriving social scenes and happy, engaged students.
All of these schools have excellent programs for undergraduate teaching with small classes and hands-on professors who are dedicated to the success of their students. They also have highly intellectual students who are passionate about learning and making positive changes in the campus community and the world at large. These are schools you should attend if you want to be motivated and challenged by your professors and fellow students in a close-knit, constantly evolving community.
Lists of the Best Small Colleges in the US
First, I'll go through a list of the top ten best small colleges overall. Then I'll give you lists of the best small women's colleges and engineering colleges. I'll provide statistics below each of the schools to get you started in finding out more about them.
If you want to do further research on these schools, check out my article on the best websites for conducting your college search. I'd recommend using a college match-making site called Cappex to start compiling a list of colleges and comparing data between different schools.
The Top Ten Best Small Liberal Arts Colleges
Undergraduate Enrollment: 2,166
Acceptance Rate: 9%
Location: Small Town
Williams College is a liberal arts college, located in a small, rural town in Western Massachusetts in the Berkshires. Williams ranks consistently high on lists of best colleges, and is currently ranked #1 on the US News list of best liberal arts colleges. Williams boasts of a beautiful campus with well-rounded students and a true liberal arts experience.
Students say:
Most people are "athletic, well-rounded, driven, friendly, and liberal."
"Professors insist on having a personal connection with the students and always help if needed. The quality of teaching is excellent."
"Williams students are amazing. I know people who can read Harry Potter in Latin, translate rap songs into Arabic, and sight-read 'Rocket Man' perfectly on the piano."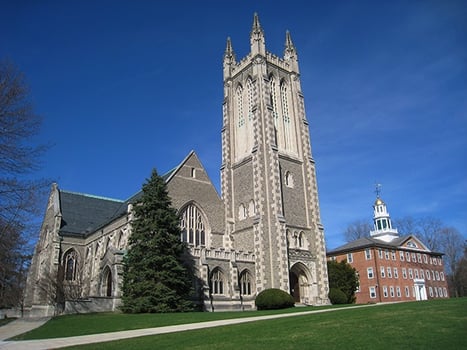 Undergraduate Enrollment: 1,971
Acceptance Rate: 9%
Location: Small Town
Amherst College is a highly selective liberal arts college in Massachusetts. Amherst is unique for its open curriculum, which means that students have major requirements but otherwise can take any classes they want to satisfy their graduation requirements. Amherst also has a high graduation rate that is comparable to the graduation rates at Ivy League schools.
Students say:
"Amherst students are always doing extraordinary things: academically, athletically, artistically, and for the benefit of the world."
"If your education is really your first priority, then I don't think there's a better school."
Amherst is made up of "some of the kindest and most laid-back people I can imagine."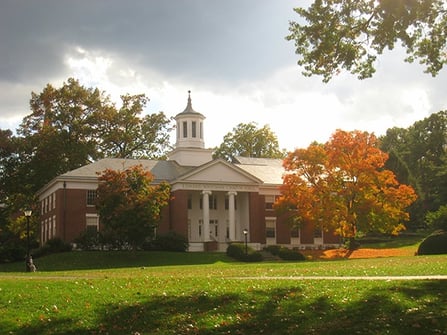 Undergraduate Enrollment: 1,651
Admissions Rate: 8%
Location: City Outskirts
Swarthmore is a highly selective school that fosters an intellectual environment that has prominent alumni in various fields. Swarthmore graduates include five Nobel Prize winners, as well as Rhodes Scholars, Truman Scholars, Marshall Scholars, and Fulbright grantees. Located about 30 minutes outside Philadelphia, Swarthmore is a college-friendly small town with a small but beautiful campus.
Students say:
"Swat is a truly intellectual place where people love ideas with all of their hearts, but that doesn't prevent them from having an eye for activism and a knack for partying hard."
"You will often see students reminding each other of assignments, giving each other tips on how to succeed, and studying in the library together."
"Each of us in our own way has found a place where our passionate, geekiest interests are validated, appreciated, and celebrated by our fellow Swatties."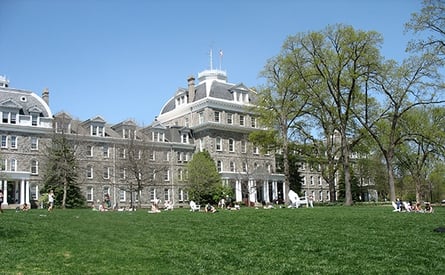 Undergraduate Enrollment: 1,764
Acceptance Rate: 7%
Location: Suburban
Pomona College is a top ranked school that is known for being a top producer of Fulbright Scholars and other fellowships. Pomona offers over 48 majors and 600 courses, and students also have access to classes at the nearby Claremont Colleges. Located in the small city of Claremont, CA, Pomona is just 30 miles east of Los Angeles, and boasts a diverse student population and a "New England campus experience."
Students say:
"Pomona professors are bright, enthusiastic, and highly respected leaders in their fields."
"Pomona offers a unique and desirable juxtaposition of rigorous academics and comfortable social atmosphere."
"I appreciate the diversity and depth that the five-college community brings to the social life."
Note: Pomona is one of the Claremont Colleges, a system of five colleges in Claremont, CA that also includes two other schools on these lists: Claremont-McKenna College and Harvey Mudd College.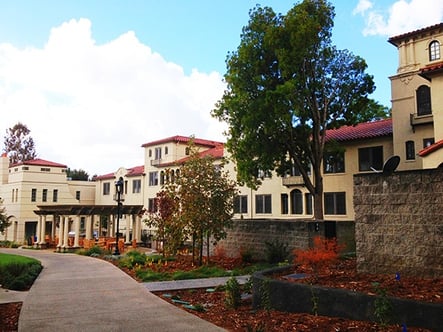 Undergraduate Enrollment: 2,461
Acceptance Rate: 16%
Location: Suburban
One of the original Seven Sisters, Wellesley is a women's college that is home to many prominent alumni, including Hillary Rodham Clinton, Diane Sawyer, Madeleine Albright, Nora Ephron, and more. Wellesley is a powerful school and one of the best liberal arts colleges. The school and its alumni network connects powerful women, and the campus is located on 500 lakeside acres about 30 minutes outside of Boston.
Students say:
"Students here are conscientious workers with a history of high achievement. They expect a lot of themselves."
"It's a wonderful place to grow as individuals, as students, and as women."
"It's hard to say which department is the best because I believe that each department has a lot to offer."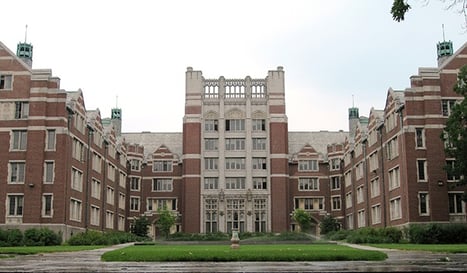 Undergraduate Enrollment: 1,951
Acceptance Rate: 9%
Location: Suburban
Ranked as the sixth best liberal arts college in 2022 by US News, Bowdoin is a small college in Brunswick, Maine, known for its academics and its top-ranked dining halls. Bowdoin also owns a coastal studies center on Orr Island, and a scientific field center on Kent Island. Bowdoin is a great choice for students who want to study many different fields, and offers 42 majors for students.
Students Say:
"If you're passionate about anything, Bowdoin provides you with the resources to explore those passions."
"Being able to make friends with my professors is something I'll treasure forever."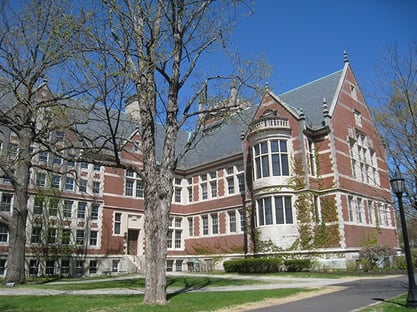 Undergraduate Enrollment: 1,416
Acceptance Rate: 11%
Location: Suburban
Claremont McKenna College is a small school in the town of Claremont, which is near the Angeles National Forest and about an hour from Los Angeles. Claremont is a highly selective school that focuses on economics, finance, international relations, and government and public affairs. Like Pomona, Claremont McKenna is a part of the Claremont colleges, and students can utilize resources at the other schools in the network. Claremont-McKenna is also known for being fairly conservative compared to other liberal arts colleges.
Students say:
"CMC provides students with a pragmatic liberal arts education that will prepare them for grad school and a career; it's a great place to spend four years."
"There are very difficult courses that will push you to the brink of your comfort zone in every major."
"CMC's campus is often the center of the social life for all of the Claremont Colleges - there are always parties, club events, barbecues, movie screenings, and other events."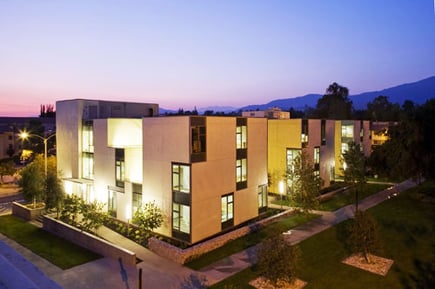 Undergraduate Enrollment: 1,420
Acceptance Rate: 18%
Location: Suburban
Amongst other accomplishments, Haverford produces the highest number of students who pursue a PhD in science and engineering per capita, which makes it a highly competitive school for the sciences. Haverford also excels in arts and humanities, and allows students to cross register at Bryn Mawr, Swarthmore, and UPenn. Haverford is located northwest of Philadelphia in the suburban area known as the Main Line.
Students say:
"Nearly all students who come here share common values of trust, concern, and respect for others as well as academic integrity."
"Haverford offers an opportunity to work hard, be trusted, and learn about issues, while still feeling comfortable."
"The professors are only here for us. They really enjoy teaching as well as involving us in research."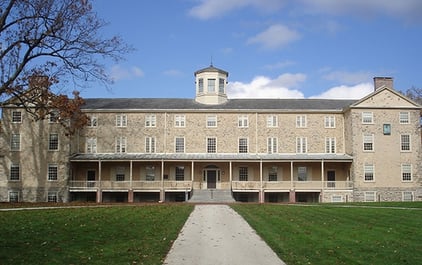 Undergraduate Enrollment: 2,044
Acceptance Rate: 18%
Location: Small Town
Carleton College is in the small town of Northfield, Minnesota. Carleton is unique for its trimester schedule and many language major options. Students also have the ability to design their own major at Carleton. Carleton historically enrolls a high number of National Merit Scholars. Carleton also excels at sending students on to graduate school, with high numbers of students who applied being admitted to law or medical school.
Students say:
"Our profs are incredible. The instruction we receive is available not just in the classroom but during office hours, phone calls, Skype sessions, and many other modes of communication."
"Students are ambitions, aware, and ready to 'save the world'"
"At Carleton, everyone is a bit nerdy and everyone is free to be whomever they want."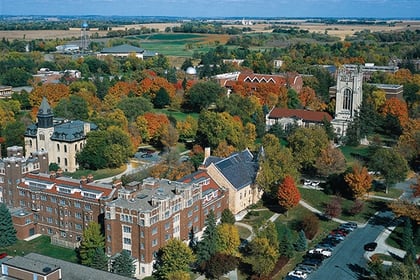 Undergraduate Enrollment: 2,858
Acceptance Rate: 13%
Location: Rural
Middlebury College is well-known for its arts and humanities majors, particularly literature, foreign languages, and social sciences, which makes it a great small college choice. Nearly a third of Middlebury students major in the school's interdisciplinary studies program, which allows them to shape their own major. Middlebury also offers summer and winter intensive courses, which includes but is not limited to the language school. The language school offers immersion-based programs in many different languages.
Students say:
"We're a small liberal arts college [that is] big on individuality and character."
"The quality of teaching is excellent, and I would say it is the absolute best part of Middlebury. All classes are taught by professors, most are relatively small, and discussions are generally encouraged."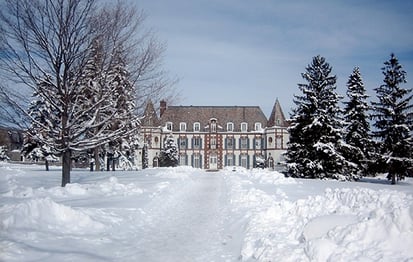 Top Small Colleges for Women
Undergraduate Enrollment: 2,556
Acceptance Rate: 30%
Location: Suburban
Smith is a small liberal arts college in central Massachusetts that is also the largest of the historic Seven Sisters colleges. Smith is considered a top small college due to its academic rigor, open-curriculum, and community. Smith requires students to live on campus, and has an assortment of houses instead of traditional dorms to encourage social camaraderie and an academic focus. Smith was the first women's college in the US to grant undergraduate engineering degrees, giving this school an impressive legacy of supporting women who want to pursue careers in STEM.
Students say:
"Smith has an open curriculum, a great college town, and a very strong science program."
"My professors have all been accessible and supportive as well as open-minded and articulate."
It's a "community of close, intelligent, interesting, and compassionate women."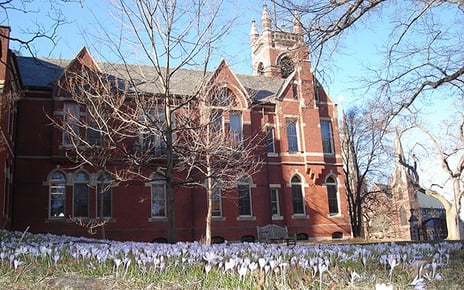 Undergraduate Enrollment: 3,043
Acceptance Rate: 11%
Location: City Center
Barnard is a top small liberal arts college that's located in New York City. Though a separate institution, Barnard is affiliated with Columbia University, and shares certain clubs, classes, Greek life, sports, and more, which gives students the added benefit of large university resources in addition to their small college experience. Barnard offers over 50 different major areas of study, and is extremely selective. It is the most selective college in the country that is exclusively a women's college, and students benefit from an academically rigorous environment, world-class professors, and a city full of job prospects.
Students say:
"Barnard is a rigorous yet nurturing environment"
"The quality of teaching here is unparalleled; one of my professors arguably founded the field I'm studying."
"Although the students here are really intelligent, they are also really down to earth, and are supported by each other and the academic community."
Undergraduate Enrollment: 1,425
Acceptance Rate: 39%
Location: City Outskirts
Bryn Mawr is a private liberal arts college that is located just west of Philadelphia. Bryn Mawr is noted for its sciences and humanities program, and requires students to take at least one year of a foreign language. The college also emphasizes principles of accountability and critical thinking, and has a student governance board that maintains and updates the student mandated Honor Code. Bryn Mawr was also the first women's college to offer a PhD program.
Students Say:
"Bryn Mawr is a place where you will figure out who you are and what you want to do with your life."
"Professors really want to get to know you and to expand your horizons."
"When you are surrounded by strong, talented, driven women who respect you, it inspires you to be like them."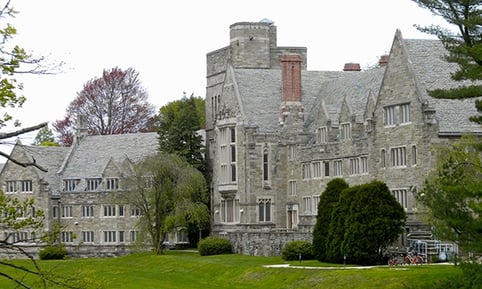 Top Small Colleges for Engineering
Undergraduate Enrollment: 987
Acceptance Rate: 4%
Location: Suburban
California Institute of Technology is one of the top research universities in the world, known for its strong programs in sciences and engineering. In addition to their undergraduate offerings, CalTech offers extensive graduate and PhD program options, and is the home to numerous research projects. CalTech is an intense environment that fosters a love of science, and proudly calls 22 Nobel Laureates alumni.
Students say:
"The atmosphere promotes a love of science, learning, and discovery that is truly exhilarating."
"The unique student body, how available professors are, and how much we learn make Caltech a special place."
However, social life is a little grim (don't go here if you're looking to party): "Ask any local bartender for a Caltech Cocktail and you will get three ounces of straight water."

Undergraduate Enrollment: 905
Acceptance Rate: 10%
Location: Suburban
Harvey Mudd is a top small college for science and engineering, and a part of Claremont Colleges. Harvey Mudd maintains the highest rate of science and engineering PhD production. The majority of classes at Harvey Mudd have less than 20 students, which gives students an advantage when studying science, and the school offers a well-rounded education with plenty of extracurriculars.
Students say:
"The professors truly care about the students' well-being. They put in countless hours to help us get the most out of our experience."
"Every student at Mudd brings something different to the table."
"HMC is one of the most rigorous science schools around, but the thing that makes it special is that it develops you as an entire person."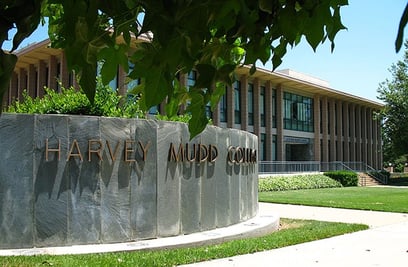 Undergraduate Enrollment: 4,247
Acceptance Rate: 9%
Location: City Outskirts
Located in Houston, the Rice University campus is a serene, wooded setting near lots of Houston museums. Rice is known for its pioneering applied sciences programs that are research focused, including space science and nanotechnology. Rice is also known for the top-notch professors in their undergrad programs.
Students say:
"Students here are very self-motivated. Classes are hard."
"Rice puts a lot of trust and responsibility on students. It's a very maturing experience."
"We have been challenged to think creatively and apply principles."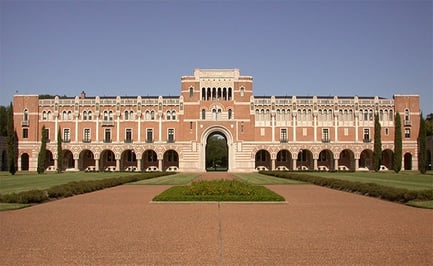 Undergraduate Enrollment: 382
Acceptance Rate: 18%
Location: Suburban
Olin College is a small engineering college in suburban Massachusetts. Olin is a very small top college for engineering, noted for its project-based curriculum that encourages students to participate in hands-on learning and take on leadership roles. The school offers degrees in mechanical, electrical, and computer engineering in addition to general engineering. The school prides itself on adapting to the changing world, and continues to review curriculum to ensure students get a practical education.
Students say:
"Olin professors are amazing. They take the time to get to know their students individually and never fail to provide academic or personal advice."
"Students who are passionate about things and excited about engineering would do well here."
Olin aims to produce students who can "come up with innovative ideas and products."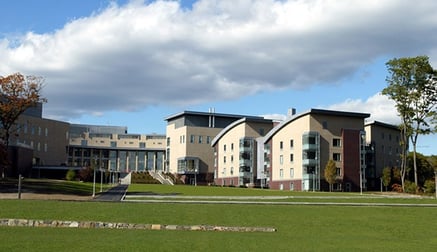 What's Next?
Even if you've settled on attending a small college, you may still be unsure where you want to be in terms of location. For advice on deciding whether a college close to home is the right choice for you, read our article on this very topic!
Interested in very selective colleges? Take a look at this guide on how to get into the Ivy League and other super competitive schools.
Not sure where to begin in the college search process? Read my guide on how to choose the best college for you.
Want to improve your SAT score by 160 points or your ACT score by 4 points? We've written a guide for each test about the top 5 strategies you must be using to have a shot at improving your score. Download it for free now:
Have friends who also need help with test prep?
Share this article!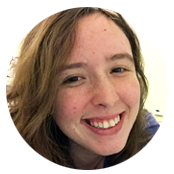 About the Author
Samantha is a blog content writer for PrepScholar. Her goal is to help students adopt a less stressful view of standardized testing and other academic challenges through her articles. Samantha is also passionate about art and graduated with honors from Dartmouth College as a Studio Art major in 2014. In high school, she earned a 2400 on the SAT, 5's on all seven of her AP tests, and was named a National Merit Scholar.
Get Free Guides
to Boost Your SAT/ACT