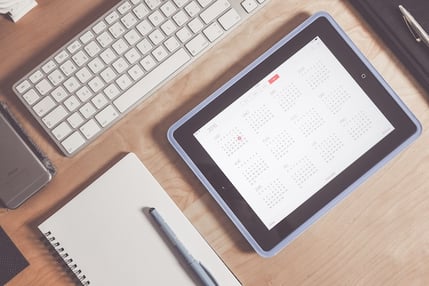 Taking the SAT is usually an important part of the college application process. As application deadlines near, forming a plan of action for taking the SAT is important to hitting your target score and getting your college applications in on time.
In this article, we've put together a complete list of all of the anticipated 2021-2022 SAT test dates, including the deadlines for normal and late registration and SAT score releases, so you can pick the right test dates for you. We'll also go over four important tips for choosing your SAT dates 2021-2022.
Let's begin!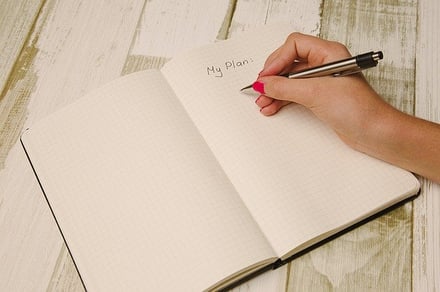 Knowing future test dates can help you plan out your testing schedule...and your future!
SAT Dates 2021-2022: Test Dates
The table below shows the anticipated SAT test dates 2021-2022 that are currently posted on the College Board's website. Registration deadlines and score release dates are based on schedules from previous years.
| | | | |
| --- | --- | --- | --- |
| SAT 2021-2022 Test Dates | Normal Registration | Late Registration | Score Release |
| Aug 28, 2021 | | | |
| Oct 2, 2021 | | | |
| Nov 6, 2021 | | | |
| Dec 4, 2021 | | | |
| Mar 12, 2022 | | | |
| May 7, 2022 | | | |
| Jun 4, 2022 | | | |
How Accurate Is This Table?
The table above reflects the anticipated testing dates for the SAT 2021-2022. These dates have been posted on the College Board's website but may be subject to change. The table will be updated to reflect any changes to SAT test dates 2021-2022, but it's also important to frequently check the College Board's website to ensure you have the most current information.
Additionally, the deadlines listed above for normal registration, late registration, and score release are estimates based on the 2020-2021 SAT schedule. The College Board hasn't announced official registration deadlines and score release dates for 2021 and 2022 SAT testing dates yet.
The table above will be updated when official SAT testing dates are released by the College Board. In the meantime, a good rule of thumb to remember is that normal registration deadlines are typically one month before the testing date, and late registration deadlines are usually two weeks before the testing date. Score release dates are usually thirteen days after the testing date.

How to Choose Your 2021-2022 SAT Test Dates
Preparing college applications involves a lot of careful planning, and choosing when to take the SAT is an important part of that. Keep reading for our top four tips to help you choose the 2021-2022 SAT test dates that are best for you.
Tip 1: Know Your Deadlines
The first step to choosing the right SAT testing dates is knowing your college application deadlines. You'll need to make sure you register for an SAT testing date that is well in advance of your college application deadlines. Taking your SAT early will give you time to plan your next move in the event that you don't achieve your desired score the first time around.
If you plan to apply early decision or early action, choosing an early SAT date is especially important. Giving yourself some flex time between your SAT testing date and your college application deadlines will ensure you have plenty of time to retake the SAT if needed.
Tip 2: Decide How Many Times You Want to Take the SAT
Many students are able to improve their SAT scores by taking the test multiple times. Deciding how many times you want to take the SAT can help you choose your testing dates strategically.
If you know you'd like to take the SAT multiple times, you'll need to plan ahead to ensure you can take the SAT as early as you're prepared to do so. Choosing an earlier testing date for your first SAT attempt can give you a little breathing room before you take the exam again. Having some time in between testing dates can also help you prepare effectively by evaluating your previous scores and tailoring your study plans toward your weaker areas before the next testing date.
Tip 3: Know How Long You Plan to Study
For most students, achieving the best possible SAT score requires intensive studying. Many SAT study programs can last for weeks, and some students prefer to complete multiple study programs to prepare.
It's important to establish your SAT study plans before scheduling your SAT testing dates. Thinking through when you plan to begin studying and for how long will help you be fully prepared for the SAT when your testing date arrives. If you plan to take the SAT multiple times, be sure to choose testing dates that aren't too close together. You'll want to give yourself a little bit of downtime between testing dates so you don't experience study burnout.
Tip 4: Know Your Schedule
The final important step to choosing your SAT dates is to make sure you know your schedule and outside time commitments. You'll want to have a good sense of what activities you'll be involved in and what your weekend commitments are before you select an SAT exam date.
To help yourself stay organized, put together a calendar that includes all of your upcoming commitments and possible SAT dates. Doing this can help you avoid double-booking yourself on a weekend where you have a band competition or athletic event. It's good to remember that all SAT dates fall on Saturdays, so pay extra attention to your schedule on the weekends as you think about scheduling the SAT.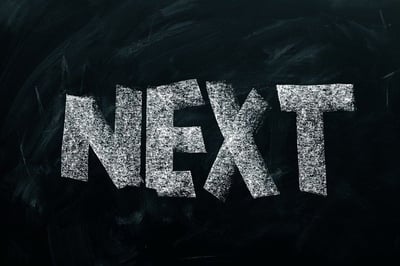 Next Steps
Once you have some SAT test dates in mind, it's time to start thinking about when to start studying. Our experts can help you figure out how long you need to prep for the test.
If you're aiming to go to a competitive college, you'll likely need a high SAT score to get in. Here's our guide to making a perfect 1600 on the test (written by a perfect scorer).
If you're not sure where to start your SAT prep journey, that's okay. We've put together a comprehensive SAT study resource to get you started. And the best part is that it's totally free!
Want to improve your SAT score by 160 points? We've written a guide about the top 5 strategies you must be using to have a shot at improving your score. Download it for free now:
Have friends who also need help with test prep?
Share this article!
About the Author
Ashley Sufflé Robinson has a Ph.D. in 19th Century English Literature. As a content writer for PrepScholar, Ashley is passionate about giving college-bound students the in-depth information they need to get into the school of their dreams.
Get Free Guides
to Boost Your SAT/ACT