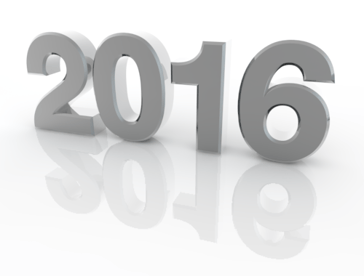 We have all the information you need about SAT Subject Test (also known as SAT II) dates in 2015 and 2016. While the SAT Reasoning Test (aka the SAT I) changed dramatically in 2016, the Subject Tests didn't have any large changes in terms of content. The exam dates of the SAT Subject Tests, however, were affected. Read on to find out more!
Note: This guide covers 2015-16 only; for the current year's SAT Subject Test dates, click here.
UPDATE: SAT Subject Tests No Longer Offered
In January 2021, the College Board announced that, effective immediately, no further SAT Subject Tests will be offered in the United States. SAT Subject Tests ended internationally in June 2021. It is now no longer possible to take SAT Subject Tests.
Many students were understandably confused about why this announcement happened midyear and what this means for college applications going forward. Read more about the details of what the end of SAT Subject Tests means for you and your college apps here.
SAT Subject Test Dates in 2015 and 2016
First, get familiar with the dates when the SAT Subject Test is offered. The SAT Subject Test is generally administered every time the SAT Reasoning test is, except in March (when, historically, the SAT Subject test has not been offered). You can also look at our SAT Reasoning Test Dates for 2015-2016 here.
| | | | |
| --- | --- | --- | --- |
| Test Date | Regular Deadline | Late Registration | Online Score Release |
| October 3, 2015 | September 3, 2015 | September 22, 2015 | October 22, 2015 |
| November 7, 2015 | October 9, 2015 | October 27, 2015 | November 26, 2015 |
| December 5, 2015 | November 5, 2015 | November 23, 2015 | December 24, 2015 |
| January 23, 2016 | December 28, 2015 | January 12, 2016 | February 11, 2016 |
| May 7, 2016 | April 8, 2016 | April 26, 2016 | May 26, 2016 |
| June 4, 2016 | May 5, 2016 | May 25, 2016 | June 23, 2016 |
Which SAT Subjects Will Be Given on Which Dates?
Note that not all subjects are given on all dates. We did a historical analysis over a long period of years and found that the following subjects generally given on all dates.
Available All Dates: Literature, United States (US) History, Math Level 1, Math Level 2, Biology E/M, Chemistry, Physics.
Two Languages are given on almost all dates.
Available All Dates Except November: French Reading Only, Spanish, Reading Only.
Finally, a few subjects such as the remaining languages and World History are given on a minority of dates. You can do your own analysis based on the 2014 and 2013 dates yourself.
Test Name
Oct 3,
2015

Nov 7,

2015

Dec 5,

2015

Jan 23,

2016

May 7,

2016

June 4,
2016

Literature
YES
YES
YES
YES
YES
YES
United States History
YES
YES
YES
YES
YES
YES
World History
YES
YES
Math Level 1
YES
YES
YES
YES
YES
YES
Math Level 2
YES
YES
YES
YES
YES
YES
Biology E/M
YES
YES
YES
YES
YES
YES
Chemistry
YES
YES
YES
YES
YES
YES
Physics
YES
YES
YES
YES
YES
YES
Languages: Reading Only
French
YES
YES
YES
YES
YES
German
YES
Modern Hebrew
YES
Italian
YES
YES
Latin
YES
YES
Spanish
YES
YES
YES
YES
YES
Languages: Reading and Listening
Chinese
YES
French
YES
German
YES
Japanese
YES
Korean
YES
Spanish
YES
Chart Locations without a YES are assumed to be NO.
How to Plan Which SAT Subject Test Dates to Choose
First, I would recommend our general guide to choosing SAT test dates. Yes, it's written for the SAT Reasoning Test (SAT I) but the general principles also apply to the SAT subject tests.
There is one additional twist for SAT Subject Tests -- much more than the SAT itself, the best Subject Test dates are strongly determined by when you're learning and forgetting the material. Unlike the SAT Reasoning Test, where you're probably getting better at reasoning year by year, the SAT Subject Test should be taken during or right after when you're studying the highest level of the subject.
For example, if your high school does biology sophomore year, and you know you won't study biology again, you probably want to take the June exam of biology, or the September exam at latest. Forgetting information is a real problem! Likewise, if you're taking chemistry junior year, but AP Chemistry senior year, you want to time your SAT Chemistry as late as possible senior year (likely the December of your senior year). Therefore, a good rule of thumb is to take the test as close to the end of your most difficult course in that subject!
Warning:
SAT Test Dates May Change
Sign up to Receive Free Updates
What's Next?
Click here to see the full list of SAT Subject Tests and learn how to choose which tests are best for you.
Before you decide when to take your Subject Tests, you should look at our list of colleges that require SAT Subject Tests.
If you're trying to avoid difficult SAT Subject Tests, check out this article on the easiest SAT Subject Tests.
Want to improve your SAT score by 160 points or your ACT score by 4 points? We've written a guide for each test about the top 5 strategies you must be using to have a shot at improving your score. Download it for free now:
Have friends who also need help with test prep?
Share this article!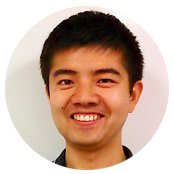 About the Author
Fred is co-founder of PrepScholar. He scored a perfect score on the SAT and is passionate about sharing information with aspiring students. Fred graduated from Harvard University with a Bachelor's in Mathematics and a PhD in Economics.
Get Free Guides
to Boost Your SAT/ACT