The SAT Subject Tests are a chance for you to show where you have specialized knowledge. With these tests, you can indicate to colleges which subjects interest you and which you've taken the time to get to know well.
With that being said, how can you decide which SAT Subject Test to take? First, let's take a look at all the SAT Subject Tests from which you can choose.
UPDATE: SAT Subject Tests No Longer Offered or Required
In January 2021, the College Board announced that, effective immediately, no further SAT Subject Tests will be offered in the United States (and that SAT Subject Tests will only be offered internationally only through June 2021). It is now no longer possible to take SAT Subject Tests.
In the past several years, many schools have dropped their Subject Test requirements, and by the time the College Board made their announcement, nearly no schools required them. With this news, no colleges will require Subject Tests, even from students who could have hypothetically taken the exams a few years ago. Some schools may consider your Subject Test scores if you submit them, similar to how they consider AP scores, but you should contact the specific schools you're interested in to learn their exact policies.
Many students were understandably confused about why this announcement happened midyear and what this means for college applications going forward. Read more about the details of what the end of SAT Subject Tests means for you and your college apps here.
List of SAT Subject Tests
In total, there are 21 SAT Subject Tests (we're counting Biology E and Biology M as two separate tests).
Nine of these tests cover four core subject areas—English literature, history, math, and science:
Literature
US History
World History
Math Level 1
Math Level 2
Biology — Ecological
Biology — Molecular
Chemistry
Physics
The other 12 Subject Tests cover nine different languages. Half of these tests have a listening component:
French
French with Listening
German
German with Listening
Spanish
Spanish with Listening
Modern Hebrew
Italian
Latin
Chinese with Listening
Japanese with Listening
Korean with Listening
Simply put, there are 21 different variations of tests to choose from. The SAT Subject tests cover 13 subject areas—four core courses (literature, history, math, and science) and nine languages.
Now, let's take a look at how many students take each SAT Subject Test, from most to least. We'll also show you the average scores these students achieve on the tests:
| | | |
| --- | --- | --- |
| SAT Subject Test | Average Score | # of Test Takers (2018-20) |
| Math Level 2 | 703 | 415,203 |
| Chemistry | 672 | 195,628 |
| Physics | 675 | 164,266 |
| US History | 647 | 138,298 |
| Math Level 1 | 614 | 122,662 |
| Literature | 616 | 114,511 |
| Molecular Biology | 659 | 108,587 |
| Ecological Biology | 627 | 83,310 |
| Spanish | 645 | 43,423 |
| World History | 634 | 38,294 |
| French | 622 | 15,548 |
| Chinese with Listening | 760 | 11,671 |
| Latin | 629 | 5,846 |
| Korean with Listening | 759 | 5,146 |
| Spanish with Listening | 662 | 4,640 |
| Japanese with Listening | 703 | 2,882 |
| French with Listening | 679 | 2,856 |
| German | 625 | 1,661 |
| Italian | 670 | 1,167 |
| German with Listening | 622 | 1,027 |
| Modern Hebrew | 616 | 889 |
Source: SAT Subject Tests Percentile Ranks
As you can see, the tests based on core courses—i.e., literature, math, history, and science—tend to attract the largest number of students. When it comes to tests that have listening and non-listening options, more students typically opt for the non-Listening option.
You'll also notice a large variation in the average scores of SAT Subject Tests. A higher mean score does not necessarily mean that the test is easier; instead, it likely means that students who opt for that test know that subject really, really well. Check out our analysis of which SAT Subject Tests are the easiest based on their average scores and other factors.
Now that you know what options you have, how can you decide which Subject Test to take?
How to Decide Which SAT Subject Tests to Take
In order to decide which Subject Tests to take, you'll need to think about a variety of factors, from what kinds of tests colleges want to what subjects you're especially skilled at. We introduce three important questions to ask yourself before you commit to a particular Subject Test.
#1: What Do the Colleges You're Applying to Want?
First off, you need to know the testing requirements of the colleges you're applying to. How many Subject Tests does each of your schools want you to take? Is one a technology school that'll take a close look at your knowledge in math and science? Or is one a liberal arts college that wants you to demonstrate a range of abilities by taking one test in literature and another in math?
Some colleges have adopted test-optional or test-flexible policies, which means you might be able to submit scores from Subject Tests in place of scores from the general SAT or ACT. Check out our article for the full list of colleges with these policies. These approaches can be really helpful for you to know as they let you shape your application in a way that's best for you.
Another factor to consider is placement in college classes. Some colleges might prefer listening language tests to non-listening language tests, for example, because they demonstrate that extra dimension of fluency. If you're a native speaker, the listening language test will likely be pretty easy for you to achieve a great score on. If you're not a native speaker, however, you want to make sure that your language skills have reached a very high level before taking a language Subject Test.
College requirements and expectations play the biggest role in which SAT Subject Tests you decide to take. But within those requirements, you might still have several options. Now you have to consider where you can best demonstrate your subject mastery.
#2: Which Subjects Do You Know Best?
The SAT Subject Tests test your knowledge of a particular subject rather than your reasoning skills. In this way, they're closely aligned with your high school classes and the finals or AP exams you take to demonstrate your content and conceptual knowledge.
Since people often devote more time to learning about things that actually interest them, the SAT Subject Tests essentially tell a story about you—what you're interested in and have dedicated time to understanding.
For instance, if you love reading and analyzing books, you should probably take the Literature test. Not only will you be more likely to get a high score on it, but you'll also be indicating your personal interests to admissions officers. As you can see, the SAT Subject Tests offer one more way you can individualize your college applications and tell a story about your personality and identity.
By the way, did you know you have six chances a year to take a Subject Test? In other words, you don't have to wait until your junior year to take one. You might be ready to take the Biology or Chemistry tests, for example, at the end of your freshman or sophomore year. The two Math tests, on the other hand, typically require several years of high school-level math.
Despite the many opportunities you have to take an SAT Subject Test, generally speaking, the best time to take one is near the end of the school year, when you've been studying all the relevant material and the content is still fresh in your mind.
#3: Which Format Is Best for You?
The third and final factor has to do with the format of the Subject Test. As we've touched on above, some tests have language components while others don't, and others—such as the Biology tests— have two different versions to choose from.
Language Tests
As mentioned previously, the French, Spanish, and German language tests offer listening and non-listening options. If you have strong listening skills, the listening versions of the tests will be a great way to demonstrate fluency. They might also place you in a higher level once you get to college. (Check with the individual college on this policy as some have their own placement tests.)
If you don't feel confident in your listening skills, on the other hand, your best bet would be to take the non-listening option or another SAT Subject Test altogether. The language tests tend to be difficult to score highly on if your language skills are limited to a classroom environment.
Biology
Are you intrigued by populations and energy flow within systems? Or do you prefer to know how cells work and talk about the ins and outs of photosynthesis?
There are two options for the Biology Subject Test: Ecological Biology and Molecular Biology. While both tests share a core 60 questions, each also has an additional 20 questions with either an ecological or molecular focus. You can further explore the differences between these two tests and try practice questions here.
Math
If you're taking a math Subject Test, you have to decide between Math Level 1 and Math Level 2. For Level 1, you'll need to have taken at least two years of algebra and one year of geometry. By contrast, for Level 2, you should have taken these plus some trigonometry and pre-calculus.
Both tests require you to use a graphing calculator, but Level 2 requires more complex use of the calculator. You can learn more about the Math Level 1 and Math Level 2 tests by visiting the College Board website.
As is the case with the listening language tests, Math Level 2 has a higher mean score and lower standard deviation, meaning most students who take it score near the relatively high mean score of 703. Therefore, if you're not super confident in your math skills, it'll likely be harder to score in a high percentile.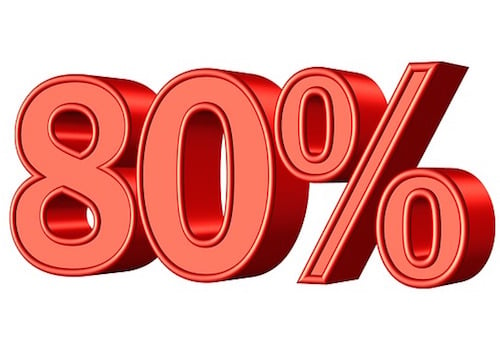 And don't be alarmed if you score an 800 on SAT Math 2 and see you're only in the top 76th percentile—getting a perfect score matters more than what percentile it is!
Conclusion: Finding the Best SAT Subject Tests for You
Ultimately, you're the expert on your own learning. You know what captivates you or makes you fall asleep. You also know whether you learn best by seeing, listening, doing, or combining some of these methods. You've probably already been drawn to and chosen the high school classes that'll determine which exams on this list of SAT Subject Tests you should take.
You know yourself better than anyone else, so as long as you research the Subject Tests and have a strong sense of what will be on them—and know what your colleges' requirements are!—you will make the right decision about SAT Subject Tests.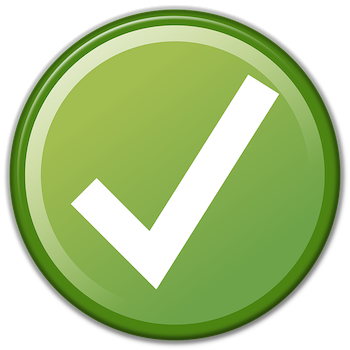 What's Next?
Another important consideration about SAT Subject Tests is when to take them—especially when you have to schedule them around the regular SAT/ACT and all your other activities. Check out our article on the best dates to take the SAT Subject Tests.
Are you also studying for the SAT or ACT? Read all about when you should start preparing and how you can design a balanced SAT/ACT schedule.
Want that coveted 1600 SAT score or 36 ACT score? Read our famous guides to scoring a perfect SAT score and a perfect ACT score to get started!
Want to improve your SAT score by 160 points or your ACT score by 4 points? We've written a guide for each test about the top 5 strategies you must be using to have a shot at improving your score. Download it for free now:
Have friends who also need help with test prep?
Share this article!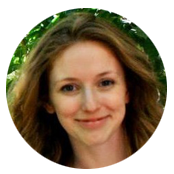 About the Author
Rebecca graduated with her Master's in Adolescent Counseling from the Harvard Graduate School of Education. She has years of teaching and college counseling experience and is passionate about helping students achieve their goals and improve their well-being. She graduated magna cum laude from Tufts University and scored in the 99th percentile on the SAT.
Get Free Guides
to Boost Your SAT/ACT