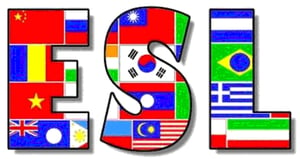 The SAT is a challenging test for all students, but especially for those whose native language isn't English. Even more so than its counterpart, the ACT, the SAT focuses on high level vocabulary words and reading comprehension.
Most four year colleges require the SAT or ACT from ESL students, often along with the TOEFL or IELTS. This guide is for ESL and bilingual students who have college in their plans and want to know how to prep for the SAT.
Before delving into your approach to test prep, let's discuss what exactly the SAT tests, and why it can be so demanding for non-native speakers of English.
What Does the SAT Test?
Some students ask, can you take the SAT in another language? What about the SAT in Spanish or Mandarin? What about just the SAT instructions in another language? The answer to all these is, sadly, no. There is no special SAT ESL or SAT bilingual version.
The SAT is meant to assess your college readiness. It tests whether you have the math and verbal reasoning skills to do well in college classes. Since your college classes will be in English, it wouldn't be very helpful to offer SAT dual language or translations for the questions or instructions.
The SAT has three main sections: math, Critical Reading, and Writing, which includes an essay. ESL, bilingual, and international students often score higher on the math section of the SAT than the Writing and Critical Reading sections. While the math does require some knowledge of math terminology and understanding word problems, it doesn't require as advanced English skills as the verbal sections (perhaps stating the obvious).
The Writing section tests your understanding of grammar rules and sentence and paragraph structure. Multiple choice questions will ask you to identify errors in a sentence or rearrange ideas within a paragraph. Because the sentences are often complex, this section is challenging for ESL students.
Some ESL students have an advantage on the Writing multiple choice, however. ESL students often study rules of English grammar more explicitly than native speakers do, who might just rely on their sense of "what sounds right." SAT scores of bilingual students who can identify and apply specific rules, like subject-verb agreement and parallelism, can do very well on this section.
Writing also includes a 25 minute essay, which accounts for about 30% of the overall Writing score. This persuasive essay is tough for non-native speakers, since points are deducted for any errors in grammar or structure. Luckily, this essay is very coachable. By familarizing yourself with exactly what graders want to see and practicing essay writing before the exam, you can prepare yourself and improve your score.
Finally, the most challenging section of the SAT for most ESL students is the Critical Reading section. To do well on this section, you have to be able to read and understand passages quickly. You also have to use reasoning skills to make inferences, interpret details, and determine main purpose. Doing well on the Critical Reading sections is no easy feat for any student.
By improving your English level overall and studying specifically for the SAT, in terms of both content, and strategy, you can improve your scores a greal deal. The first step is asking yourself whether you're ready to start prepping for the SAT. Do you have the level of English necessary to study for and take the SAT?
Let's try to answer this question for students in each of the three main levels: beginner, intermediate, and advanced. If you're a High Beginner or High Intermediate, you might fall somewhere in between and can take advice from both sections.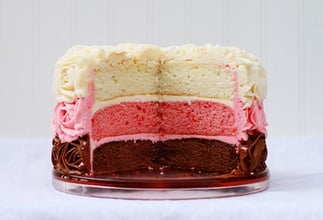 Three delicious levels.
What's Your English Level?
Are you at the beginner, intermediate, or advanced level in your English language learning? As I mentioned above, many colleges require you to demonstrate your English proficiency with the TOEFL (another accepted exam is the IELTS) if you've taken one or more ESL classes in high school. Not only can this test help you get into college, but you can also use it to decide whether you're ready to take the SAT.
SAT experts generally agree that you'll have trouble prepping for and taking the SAT until you've achieved at least a 90 on the TOEFL. The minimum TOEFL score I've seen to get into U.S. colleges is a 79, so this is another minimum benchmark to use.
The TOEFL requires a lot of prep too, but at least all this studying will get you in the right mindset for the SAT. If you haven't taken the official TOEFL, you can try TOEFL sample questions and gauge your level that way. At the very least, you'll have a sense of your English level based on your class placement in school.
If you're a beginner or high beginner ESL student, what can you do to start prepping for the SAT?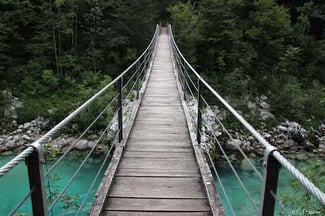 Many colleges offer ESL bridge programs for beginner ESL students.
SAT Prep for Beginner ESL Students
If you're a recent ESL student at a beginner level, then you're probably not at the point yet where you can start planning for the SAT. The SAT is a measure of the math and verbal reasoning skills you need for college. Beginner ESL students would have a hard time keeping up with college classes in English.
The best thing you can do at the beginner level is to keep studying and improving your English and all your reading, writing, listening, and speaking skills. Build up your vocabulary and knowledge of English idioms (some idioms will appear on the SAT).
You might begin to familiarize yourself with what the SAT is all about, so you can incorporate relevant material into your English learning. By this I mean you could make sure you're learning geometry and algebra terms or focusing on a detailed understanding passages when you read.
If you're looking to go to college at the beginner level, many colleges offer an ESL bridge program for bilingual and international students (and those who score lower than a 79 on the TOEFL). In a bridge program, you can keep learning English and eventually go straight into the school's undergraduate program. Some colleges with ESL bridge programs include UMass Boston, Roger Williams, and the University of New Hampshire, among lots of others.
Another possibility is enrolling in a community college (which doesn't require the SAT, but usually wants to see the TOEFL), and then transferring to a 4-year school after a year or two. This can be a great option to give yourself time to build up your English, experience the U.S. if you're not living here already, gain college credits, and then ultimately get your diploma from a 4-year college.
Keep working on your English so you'll have the language skills you need to take the SAT and succeed at the college level. Once you've brought your skills up to the intermediate or high intermediate level, you can begin to do more focused prep for the exam.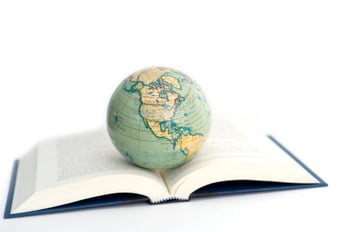 Keep reading to improve your English skills.
SAT Prep for Intermediate Students
Intermediate students may be in a better position to score between a 79 and 90 on the TOEFL and find the SAT more accessible. If you're an intermediate ESL student, you should familiarize yourself with everything about the SAT. Find out what's tested on the Math, Critical Reading, and Writing sections. Learn all about the different question types. Understand how much time you have in each section.
Math is typically easier for ESL students, but you still need to focus on the math concepts and making sure you can understand word problems and math vocabulary, like integer, mulltiples, and isosceles triangle. For Writing, study the most commonly tested grammar rules and read widely to improve your understanding of syntax and structure. Practice writing essays; hopefully you have someone who can give you feedback on them. Finally, for Critical Reading, practice reading texts closely (and quickly) for main purpose, vocabulary, and details.
Figure out where you need to focus your studying the most. Then you can determine your approach to test prep.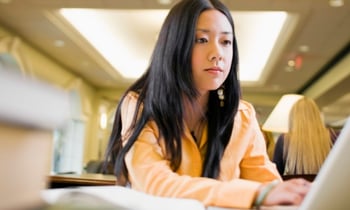 What Are Your Prep Options?
There are a few options for SAT prep, but I wouldn't recommend all of them for intemediate ESL students. These options include self-studying from books, SAT classes, one on one tutoring, and online programs.
Self-studying can be tough and even ineffective for intermediate ESL students. You have to figure out everything on your own. Students can improve a lot by studying their mistakes and reading through answer explanations. If you don't have the language skills to understand your mistakes, then you could keep repeating the same ones without learning what you're missing.
SAT classes are a slightly better option, but they can be difficult if they're not geared toward ESL students. They might move at a faster pace and teach to native speakers. In large classes, you might not get enough individual attention to really understand problem types.
I would recommend online programs or one on one tutoring (or online programs that include a one on one tutoring component). That way you can match the prep to your pace and language level and get the thorough explanations you need. PrepScholar's program, for example, helps you figure out your strengths and weaknesses and target the areas you need to improve most. It also gives you lots of lots of practice writing essays and getting feedback.
One on one tutoring can also accomplish this, but it works best if the tutor has experience working with non-native English speakers. It also may just be a weekly meeting, whereas you could access an online program anytime you wanted.
The key thing to remember is that you should target your weaknesses, understand your mistakes, and find a prep method that best meets your needs as an ESL or bilingual student. All of this takes time and a plan, so it's best to start a year or more before your test date to give yourself time to prep and additional test dates to retake the SAT, if needed. Meanwhile, continue improving your English, as ultimately a strong score on the SAT, and especially the verbal sections, requires advanced English skills.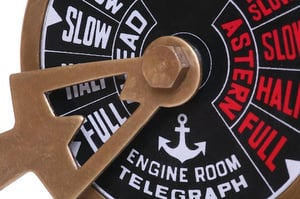 Full speed ahead!
SAT Prep for Advanced Students
Advanced ESL students or bilingual students who are fluent will benefit from SAT prep in much the same way as native speakers. The difference is that they may have to focus more on understanding idioms, high level vocabulary, and essay writing, and work on their ability to read quickly under time pressure.
There are a number of resources for free official practice tests that students can use to get a sense of their strengths and weaknesses. As you review content and concepts, you can also try out strategies for saving time and approaching each section. Analyze your mistakes and keep trying out timed practice tests to improve your pacing.
Is there a method of test prep that works best for advanced students?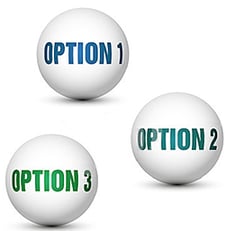 What Are Your Prep Options?
In terms of your options - self-study, classes, one on one tutoring, and online programming - you have more flexibility as an advanced ESL student or fluent English speaker. If you can deeply understand test prep on your own from books, then you could benefit from using them to prepare. You also might learn in a class, though generally classes don't offer insight beyond the ordinary or give much individualized attention.
The strengths of customized online programs and one on one tutoring still stand for advanced ESL students and native speakers, since they help you design a study plan, understand your strong points and weak areas, and prioritize the material in a way that will maximize your score improvement.
Many schools waive their TOEFL requirement if you score a minimum score on the Critical Reading section of the SAT. UMass Boston wants to see a 450 for bilingual SAT scores, and Columbia and Brown want to see at least a 650. If you're an advanced speaker who can score high enough to waive the TOEFL, then you definitely want to get started on prep early. That way you'll know whether or not you have to take TOEFL before it's too late.
The SAT is a challenging test that plays a huge role in your college plans. To do your best, you want to choose the best materials and method of test prep. Then you can design the study plan that will help you most increase your scores.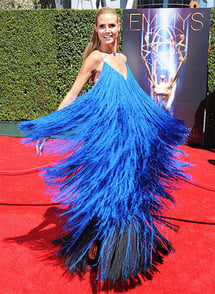 And if you come up with the best design, Heidi Klum will wear it to the Emmys.
Design Your SAT Study Plan
While you should focus on prepping for all aspects of the SAT, you probably want to focus most of your energy on the Critical Reading section and the essay. These tend to be the hardest to score highly on if your native language isn't English.
Official books, online programs, and tutoring can provide you with high quality materials, individualized attention, and detailed explanations. It also helps to keep improving your English and reading. There are even some SAT vocabulary novels that can be an engaging way to learn vocabulary in context.
Once you figure out your target scores and check out the different test dates, you can divide your time according to your schedule. This is one possible study plan that starts early in high school. Some students may push this forward, but it's good to start early so you have available test dates to retake the SAT.


Start prepping in sophomore year 2 to 3 hours a week. This would add up to 80 hours or more by the end of the school year!
Take the SAT in the spring of junior year, like May or June.
If you're not satisfied with your scores (which you very well may not be at this point), do intensive test prep over the summer, while continuing to advance your English. Test again in the fall of junior year, and again in the spring of junior year if you still see room for improvement.
Keep in mind that the fall of senior year would be the last time you could take the SAT and make your deadlines. Don't wait too long to take the TOEFL if you'll need it for colleges.


While you want to start early, you also need to have sufficient working knowledge of English and the content knowledge, like geometry, algebra, and certain literary terms. If you haven't studied geometry yet in sophomore year, then it might be tough to take the SAT then and better to wait a little longer.
Even if you're just starting to study, adding an SAT Question of the Day is an easy way to slowly get familiar with the questions. You can also create vocabulary flashcards specific for reading and math to quiz yourself and build up your vocab.
The SAT is meant to measure college readiness. Achieving your target scores shows you have the English and study skills you need to succeed in college level courses.
What's Next?
Check out these other free resources for learning about SAT content and strategy!
We have lots more guides to help students at all levels improve on the SAT and learn strategies to beat the test. Check them out and find the tips and strategies that work best for you!
Want to improve your SAT score by 160 points? We have the industry's leading SAT prep program. Built by Harvard grads and SAT full scorers, the program learns your strengths and weaknesses through advanced statistics, then customizes your prep program to you so you get the most effective prep possible.
Check out our 5-day free trial today:
Have friends who also need help with test prep?
Share this article!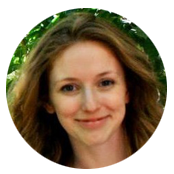 About the Author
Rebecca graduated with her Master's in Adolescent Counseling from the Harvard Graduate School of Education. She has years of teaching and college counseling experience and is passionate about helping students achieve their goals and improve their well-being. She graduated magna cum laude from Tufts University and scored in the 99th percentile on the SAT.
Get Free Guides
to Boost Your SAT/ACT