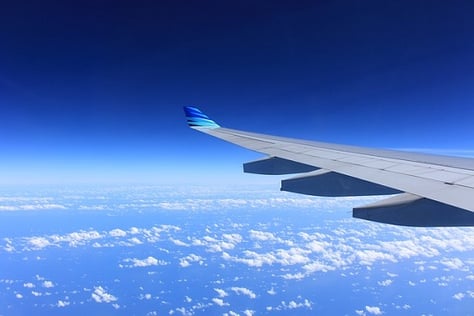 Are you interested in improving your language skills, traveling, or experiencing new cultures while in high school? Study abroad programs are growing in popularity among high school students, and they are a great way to gain new skills and meet new people, although they can also be expensive and challenging if you aren't properly prepared.
Read on to learn what a high school study abroad program is, what the benefits and drawbacks are, and whether or not you should participate in one.
What Is High School Study Abroad?
High school study abroad programs are any program where high school students live in a foreign country and attend school there, usually for a prolonged period of time. They offer students the opportunity to experience a new country and culture, meet new people, gain knowledge, and participate in another country's education system.
High school study abroad programs exist in many countries, with Europe being the most popular continent to study abroad in. Many students choose to participate in programs where they can practice the foreign language they are learning in high school, making Spanish-speaking countries, like Spain and Argentina, some of the most popular destinations.
These programs can last anywhere from one week to an entire year, offering participants a lot of variation for how in-depth they would like their study abroad to be. Sometimes these programs are exchanges, in which you'll study in a country for a certain period of time while a student from that country comes to study at your high school and often live with your family.
Some study abroad programs have a specific focus, such as language immersion or intense study of a certain subject; other times you simply study the standard curricula of the school you are attending. As a high school student, I did two study abroad programs: a ten-day exchange in France and a month long program in England. Both were very different from each other, but each had great benefits.
What Are Some Popular Study Abroad Programs for High School Students?
Studying abroad while in high school has become more popular in the last few decades, and there are now multiple organizations and companies that help match students with relevant programs.
Your high school may offer its own program. If it does, this is often the best way to go because it will usually make the logistics of applying to the program, obtaining a visa, and transferring credits (if necessary) much smoother. However, if your school doesn't offer a study abroad program or the program they offer isn't what you are looking for, then you can look for programs run through outside organizations.
There are a lot of options for high school study abroad programs these days, based on where you'd like to study and what you'd like to do while there. Below are four popular organizations that offer some of the best study abroad programs for high school students.
When: Offers programs in the summer and during the school year
Where: Programs in roughly 20 different countries, including Spain, Ecuador, and Thailand
Program Length: 3, 5, or 10 months
Housing: Choice between host family or boarding
Focus: Some programs have specific focuses, such as language or cultural immersion
Good option for: Students who want a lot of options. Quest Exchange programs offer participants a wide range of options in terms of where they'd like to study, how long they'd like their program to last, and what type of accommodations they'd prefer.
When:

Offers programs in the summer and during the school year

Where:

Programs in over 40 countries in Africa, Asia, Europe, and Latin America

Program Length:

2 weeks to an academic year

Housing: Host family
Focus:

Some programs have particular focuses such as community service, language acquisition, and cultural immersion.

Good Option for:

AFS offers programs in a wide variety of countries, so it may be a good option for students interested in living in a country not offered by other study abroad programs.
When: Only during the summer
Where: France or Spain
Program Length:

Programs range from 2-4 weeks, with options to extend

Housing: Host family
Focus: Foreign language skills.

They offer group programs where you learn with others in a classroom, or individual programs where you develop your language skills by communicating with your host family.

Good Option for:

Students who want to improve their French and Spanish skills and live closely with a local family. The individual program option may also be good for students who want to learn language skills in a non-academic setting, since those programs don't include formal classes.
The US government offers several opportunities for high school students to study abroad, including the American Youth Leadership Program, the Congress-Bundestag Youth Exchange Program, and the National Security Language Initiative for Youth Program.
These are competitive programs that are often more difficult to get accepted into than most other study abroad programs. The US Dept. of State also offers scholarships for other study abroad programs.
When: Year-round
Where: Varies depending on the program
Program Length: Most programs last an entire academic year, though some are only a few weeks long.
Focus: Programs often focus on learning about different cultures.
Good option for: Those looking for a deep cultural experience and who are able to spend an entire academic year in a foreign country. These programs are also a good option for students who may not be able to afford a traditional study abroad program because their costs are typically much lower, and sometimes all expenses are paid for.
There are also many other programs available that can be found by searching "high school study abroad programs" or including a particular country or skill you'd like to learn in the search. You can also ask your guidance counselor for program recommendations.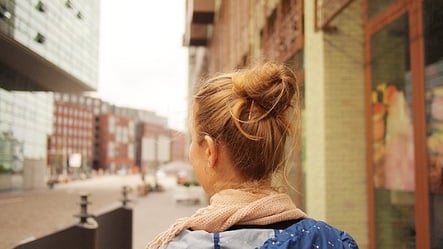 Benefits of Studying Abroad in High School
Why would you want to participate in a high school study abroad program? Read on to learn about some of the most important benefits.
Gain New Skills and Knowledge
If you attend a great program and are motivated to learn, you can gain a lot of new skills and knowledge during your study abroad. The most common of these is improved language skills. Living in a country where a foreign language is spoken is the best way to become fluent because you are exposed to that language all the time. If you attend a program with a focus on language immersion and make it a priority to improve your foreign language skills, you can see significant improvements in your ability to speak another language, especially if you attend a longer program.
Study abroad programs can also help you learn more about a particular country, culture, or school subject, depending on the program's focus, although for all programs you have to put effort into learning to get a lot out of your study abroad.
Learn About New Cultures
Living in a foreign country can expose you to new cultures and ways of living, such as new food, sports, and celebrations if you make an effort to learn about them. Living with a host family also makes it easier to learn about a new culture because the family you are living with will often introduce you to local life by showing you new foods, places to visit, and activities to do. For example, you may learn how to play cricket in India, celebrate Carnevale in Italy, or eat snails in France.
While not all study abroad programs make cultural learning a priority, if you attend a program that does it will often offer special events and field trips to help you learn more about local culture. If you are motivated to learn about a new place, even short programs can give you a lot of cultural experience. The ten days I spent in France taught me more about French culture than several years of French class.
Meet New People
Studying abroad is also a great opportunity to make new friends from other countries and cultures. You will meet new classmates and fellow program participants, as well as members of your host family if you are doing a home stay.
Can Include It on College Applications and Resumes
Studying abroad while in high school is a great thing to be able to include on your resume and college applications. Studying abroad shows independence, motivation, and a desire to have new experiences and meet new people, all qualities that employers and college admissions officers like to see.
Some high school study abroad programs also offer programs that allow you to focus on an area you want to continue studying, such as history or environmental studies. If you choose to participate in one of these programs, you will have even more specialized experience to include on applications.
For the program I did in England, I took an archaeology course, and my group ended up discovering evidence of a new Roman-age village. Not only was it a cool experience, but I also included it in my admissions essays for college.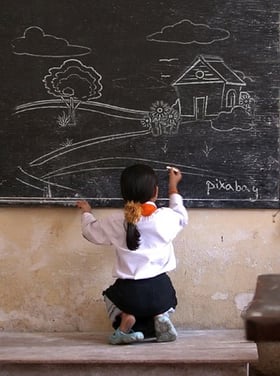 Drawbacks of a High School Study Abroad
Not everything about studying abroad will be perfect, and it's important to know potential downsides before you enroll in a program. Below are some of the most common drawbacks of high school study abroad programs.
Culture Shock
While living a new country and experiencing new things can be very exciting, there will also be times when it will be difficult and lonely. Especially if you are participating in a longer program, be prepared for times when you feel frustrated, lonely, or disorientated.
Usually these feelings are temporary, but sometimes they can last for a long time and can seriously impact your studies, not to mention how much you enjoy your study abroad experience. Participating in a study abroad program while having culture shock can cause your grades to suffer, make it difficult to make new friends, and leave you with negative feelings towards certain countries or cultures, none of which is good.
May Make It Difficult to Graduate on Time
Even if you are taking a full course load in a foreign country, not all your credits may transfer to your regular school, or they may not meet the specific requirements you need in order to graduate high school. This may cause you to have to take summer school classes or graduate a semester or year later than the rest of your class.
This is typically only a problem for students who do longer programs (semester or year-long) during the school year that aren't organized through their high school.
High Cost
Many high school study abroad programs are quite expensive. The specific cost will vary based on the organization running the program, where the program takes place, and how long it lasts, but nearly all cost at least a few thousand dollars, and many semester and year-long programs cost $10,000 or more.
Paperwork and Red Tape
For many of these programs, you will have to fill out a significant amount of paperwork. Some shorter programs and those organized through your high school may require less paperwork, but in general applying to the program and applying for a visa will take a significant amount of time.
If you want to attend a longer program, you will likely have to apply for a student visa for the country you will be living in. It varies by country, but, in general, if you will be studying for a semester or a year, you will have to get a student visa.
Obtaining a student visa takes anywhere from a few weeks to a few months. You will often have to send papers to the country's embassy or consulate in the United States, and you may have to make an in-person visit as well. Filling out the required paperwork and waiting for different government agencies to respond will also take time, so, in general, you will need to start preparing at least a few months before you wish to begin a study abroad program.
Limited Benefits
Unfortunately, some high school study abroad programs are better than others. While all claim to offer great classes and cultural experiences, some are little more than extended vacations or opportunities to post exotic pictures on Instagram. In these programs, you may not learn much or meet anyone besides other American teenagers, and this can be extremely frustrating, to say the least, if you spent a lot of time and money on a program you thought was going to provide you with new skills and knowledge.
In order to minimize the impact of this happening, research a program carefully before you enroll in it. Read as many reviews from past participants as you can, and don't be afraid to contact the organization to ask for more information on how students spend their time and what activities they participate in.
Read on to learn more about what else you should consider in order to choose the best study abroad program for you.
Considerations to Keep in Mind When Choosing a Program
There are clearly benefits and drawbacks to participating in a high school study abroad program. Carefully considering different programs before you choose one can help maximize the benefits and your enjoyment of the experience. Below are several aspects you should keep in mind when considering programs.
Where to Go
Choosing the country where you'd like to study abroad is one of the first and most important decisions you'll make when looking at study abroad programs. You will often choose where to study based on what skills you'd like to acquire. For example, if your primary motivation for studying abroad is to improve your Spanish skills, then you should study in a Spanish-speaking country. You can also choose to study in a specific country that you find interesting, want to learn more about, or that relates to your own background or heritage.
You should also think about potential culture shock. While all countries have unique qualities, generally Western European nations (and Australia) are the most similar to the United States and will be easier to adapt to. If you choose a program in Asia, Central America, or Africa, your life will likely be much different than it is back home. For example, you may have to deal with cockroaches in your bedroom, foods you can't identify, and crowded buses where people pile on top of each other. If you can adapt, you can have great experiences in these countries, but not everyone wants to deal with those changes on top of their schoolwork, and there's no shame in admitting that.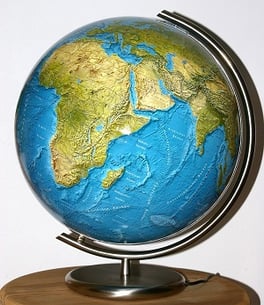 Where in the world do you want to study abroad?
When to Go
Another decision you must make is whether to study abroad during the academic year or the summer. Some shorter programs can also be done during school holidays like winter or spring break.
Studying Abroad in Summer (or During Another Vacation)
Studying abroad in the summer removes issues with graduating on time, but you may not have as authentic an experience because you will often be in special classes with other international students and may not meet as many locals.
Studying Abroad During the School Year
Studying abroad during the school year will often give you more options for classes because school will be in session, but it may make it harder for you to graduate on time.
Many programs are open to high school students in any year, but some grades are better to study abroad in than others. It's not recommended that you study abroad your freshman year because you should have some high school experience under your belt to help you be more prepared for foreign classes and ways of learning.
Also, you most likely don't want to study abroad your senior year because this may make applying to colleges difficult, and this is also often the last year you have to be in school with many of your current friends. Sophomore and junior years are often the best time to study abroad.
How Long to Go For
High school study abroad programs can range from one week to an entire year in length. When considering how long a program you should participate in ask yourself the following questions:
How long can you be away from your regular school?

How long do you want to be away from your family, friends, and home country?

How expensive of a program can you afford? (Longer programs typically cost more.)

How long do you need to stay in order to gain the skills you want? Spending 3 weeks in Spain may help you improve your Spanish skills, but if your goal is to become fluent, you will likely need to spend more time there.

How deeply immersed do you want to become in the local culture? Spending several months in a foreign country will help you get a much better understanding of its culture and people than a program that is only a few weeks long.
Program Focus
Certain study abroad programs have specific focuses, such as language acquisition, cultural immersion, or focus on a specific school subject. Summer programs often have a wider variety of focuses, including community service, sports, or traveling. If you have a specific topic you'd like to study, look for programs that offer it.
Living Conditions
Some programs offer dorm housing where participants live with other students. This option can make it easier to make friends, but because many of your roommates may also be foreigners, it can be harder to meet locals and learn about the area's culture.
Other programs offer home stay arrangements, where participants live with a local family. This is a great way to improve your language skills and see how local people live, but it can also be difficult for people who want to be around others their own age and from their own country.
Cost
As mentioned above, the cost for study abroad programs can vary widely depending on how long the program is, where it takes place, and who organizes it. Search multiple program websites to get an idea of the costs of different programs.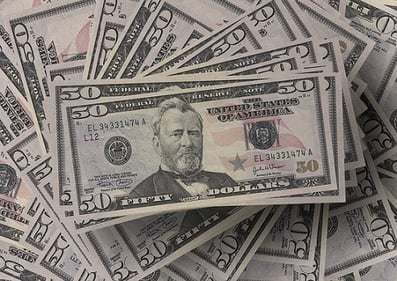 High school study abroad programs can have a high price tag.
Should You Study Abroad in High School?
So, should you participate in a high school study abroad program? There's no one right answer for everyone, so ask yourself the following questions to help make your decision.
Why Do You Want to Participate in a High School Study Abroad Program?
The first question you should ask yourself is why you want to participate in a study abroad program. Do you want to become bilingual? Experience a new culture? Have an experience to help your college applications stand out? Then ask yourself if the benefits of this program will outweigh the costs: monetary, time, and effort.
Do the benefits outweigh the drawbacks? For example, is becoming fluent in Spanish important enough to you to spend thousands of dollars and possibly delay your high school graduation? There is no wrong answer to these questions, so think carefully about them and be honest with your answers.
How Will This Affect Your Class Schedule?
Before you agree to participate in any high school study abroad program that lasts a semester or academic year, you should speak with your guidance counselor and possibly some of your teachers to learn how this will affect your high school graduation requirements.
Depending on how many classes transfer and what particular classes your high school requires to graduate, you may have to take summer classes or graduate later. Even if you are able to graduate on time, be aware that you may not be able to take all the advanced classes you'd like to in foreign countries, such as AP classes.
This may have an impact on your college applications if you are applying to particularly competitive colleges, although many are understanding of study abroad programs and know they have significant benefits.
Can You Afford It?
High school study abroad programs are usually a significant financial undertaking, and it can be difficult to justify spending that much money, particularly with the rising cost of attending college. Many people may not be able to afford a program that costs $10,000 or more. If money is a concern, consider government-sponsored programs, programs shorter in length, or look into study abroad scholarships for high school students.

Are You Prepared to Live in Another Country?
Think carefully about this before you agree to a program. Imagine what it would be like to be living in a foreign country with different rules and cultural standards.
Depending on your program, also consider what it would be like to live in a country where the native language is not English. From my own experiences, I can say that my ten-day exchange in France was much more challenging than my month-long program in England, due to the language barrier. Small problems like not knowing which bus to take, where the closest ATM is, or how much something costs can become much more frustrating when it is difficult to communicate.
Ways to reduce culture shock while studying abroad include joining programs that are shorter, take place in countries where English is spoken, and living and studying with other students from the US.
The Bottom Line on Studying Abroad in High School
Studying abroad while in high school can be a great way to gain skills, meet new people, and be exposed to new cultures.

However, these programs can also have drawbacks, such as the possibility of culture shock, a high price tag, and the possibility of delaying your high school graduation.

It's important to research programs, speak to your guidance counselor about transferring credits, and think seriously about how well you'd be able to cope with living abroad for an extended period of time before joining a program.

If you are unable to do in a high school study abroad program, there is always the option to participate in one during college instead.
What's Next?
Wondering what is the best foreign language to study? Check out our guide and learn which foreign language you should take.
Are you considering doing volunteer work in a foreign country as well? Check out our guide on volunteer abroad programs and learn whether or not you should participate in one.
Wondering which classes you should take in high school? We have a guide that explains which classes you should take for every major high school subject.
Want to improve your SAT score by 160 points or your ACT score by 4 points? We've written a guide for each test about the top 5 strategies you must be using to have a shot at improving your score. Download it for free now:
Have friends who also need help with test prep?
Share this article!
About the Author
Christine graduated from Michigan State University with degrees in Environmental Biology and Geography and received her Master's from Duke University. In high school she scored in the 99th percentile on the SAT and was named a National Merit Finalist. She has taught English and biology in several countries.
Get Free Guides
to Boost Your SAT/ACT