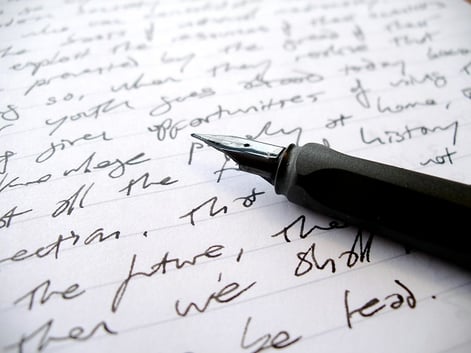 You've just signed up for the ACT. But did you know that there is an optional Writing test for the ACT? More importantly, do you know if your dream schools require or recommend this ACT section?
Check out our regularly updated list of schools to find out if the Writing ACT is worth your time and money. We'll then give you our top tips for acing the ACT Writing section.
What Is the ACT Writing Test?
The ACT Writing test is an optional essay test you can take immediately after the other sections of the ACT. It costs an additional $15 and 40 minutes of your time. It's available to take after the ACT on all national testing dates in the USA.
Keep in mind when deciding to take it or not that you cannot just take the ACT Writing test on its own—you can only take this section after suitably exhausted from taking all the other ACT sections!
The writing test is meant to measure the writing skills you should have learned in your English classes throughout high school. It also claims to be a measure of how you might do in entry-level composition classes in college.
So, what exactly is the test like? First, you'll be given a prompt that tells you about an issue. You will also be presented with three possible points of view on this topic. You then must write an essay on your point of view. You can either borrow and elaborate on one of the ones provided, or offer up a fourth viewpoint. (Sound tough? See this article for some top ACT Essay strategies.)
Your ACT Writing score (which is scored on a scale of 2-12) is not part of your composite ACT score (out of 36), which consists only of your English, Math, Reading, and Science scores. Instead, your essay score is used alongside your English and Reading scores to give you what is called an English Language Arts (ELA) score.
Read our guide for a full breakdown of how the ACT is scored.
Why Do Some Schools Require ACT Writing?
You might be surprised to learn that most schools don't require the ACT Writing test! In recent years many schools that previously required ACT Writing have opted to make the section optional or not even review it at all if students choose to take it.
However, those schools that do require it think they have a pretty good reason to do so. These schools think that your essay score, combined with your English and Reading ACT scores, can help them understand your grasp of English and your ability to produce a sample of writing under pressure.
This is quite a different skill compared to what they see when you submit your personal statement and other essays in your applications. They are assuming that those have been proofread by 50 of your closest friends and family members, and that they have been heavily edited and reviewed for hours on end.
So while your personal statement is more like a heavily photoshopped selfie in flattering lighting, ACT Writing is more like a candid snapshot of your writing abilities.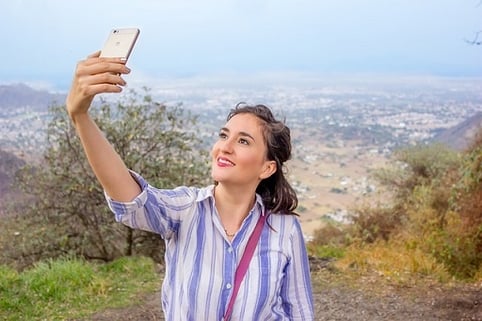 Specifically, these colleges want to get a better idea of your reasoning skills and your ability to defend a point of view. Can you write logically and coherently? Can you use proper sentence structure without Microsoft Word telling you what you've done wrong? The Writing Test is your chance to prove you have all these skills.
Apart from your application, the combined English Language Arts score has another use for many schools. For example, colleges might use your score to help place you in different levels of English classes. So this could potentially save you the trouble of having to take a placement test once you arrive at college in the fall!
What Kind of Colleges Require ACT Writing?
Now then, what colleges actually require ACT Writing? The answer to this question might surprise you! Read on to learn which schools require the Writing section of the ACT—and which don't.
Fact Check: Most Top Schools Don't Require ACT Writing
Perhaps surprisingly, most top-ranked colleges and universities do not require ACT Writing. In recent years, many top schools, including Harvard, Yale, Princeton, Duke, and Brown have stopped requiring the ACT Writing test. Currently, none of the Ivy Leagues require ACT Writing.
Many top public colleges, including the University of Michigan, and University of Texas, have also stopped requiring ACT Writing (and the UC schools have stopped requiring test scores altogether!).
Do Top Journalism, Humanities, and English Programs Require ACT Writing?
Some do, but there are quite a few notable exceptions to this. Pepperdine and George Washington University, which are known as great journalism schools, do not require ACT Writing.
Similarly, Georgetown and the College of the Holy Cross in Massachusetts offer great English degrees and do not require the ACT with Writing.
Hamilton College in New York, Washington University in St. Louis, the University of Iowa, and Colorado College all have great writing programs and do not require the Writing ACT.
Several well-known, smaller liberal arts colleges do not require (although they might recommend) the ACT with Writing; these include Amherst, Wellesley, Swarthmore, Bowdoin, Pomona, Haverford, and Davidson College.
Finally, the University of Chicago is great all around for humanities and does not require it.
Do Top Technical/Math/Science Schools Require ACT Writing?
As you might expect, most of the top tech/math/science schools don't require the ACT Writing, including Caltech, MIT and the University of Michigan.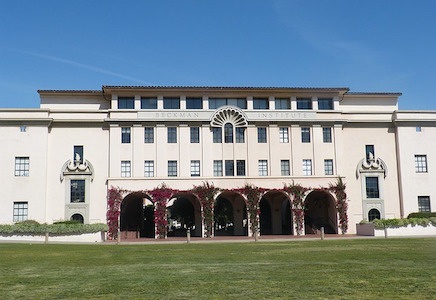 Yes, tech schools also care about your writing ability.
Why Should You Care About ACT Writing?
Below, we've broken down by state and territory every college that either requires or recommends the ACT Plus Writing.
Keep in mind that although you don't have to take the ACT with Writing (unless you want to apply to a college on the list below), you still have the option to if you wish.
You can usually submit the Writing test to colleges even if they don't require it. By doing this, you allow them to consider your essay along with the rest of your application. Some schools will treat ACT Writing as equally important to the other ACT sections, whereas others will give it less weight.
But the bottom line is this: a strong Writing score will almost always help you out. If you opt to take the test and score well on it, it could be a great way to enhance your application and give you an edge!
Fortunately, this is a real possibility because just like every other part of the ACT, the essay can be taught so that you can excel on it. So if you're thinking of taking the ACT Plus Writing, either because you have to or because you just want that extra bright point in your application, it is definitely worth your time to study and practice so that you can master the ACT Essay.
Another point: you might change your mind about what colleges you want to apply to, and that is another reason it's a good idea to take the ACT Plus Writing. If your plans change, you don't want to have to retake the whole ACT just because you didn't think ahead!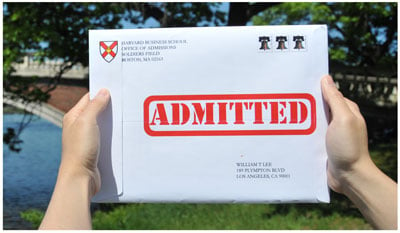 Want to build the best possible college application?
We can help. PrepScholar Admissions is the world's best admissions consulting service. We combine world-class admissions counselors with our data-driven, proprietary admissions strategies. We've overseen thousands of students get into their top choice schools, from state colleges to the Ivy League.
We know what kinds of students colleges want to admit. We want to get you admitted to your dream schools.
Learn more about PrepScholar Admissions to maximize your chance of getting in.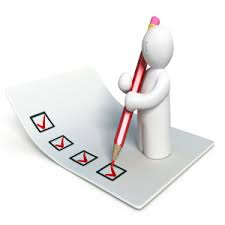 Where are your dream schools on the list?
Full List of Colleges That Require ACT Writing
As of 2021, there are only 7 schools in the US that still require the ACT with Writing (or haven't clarified otherwise):
Elizabeth City State University (NC)
Molloy College (NY)
Soka University of America (CA)
United States Military Academy (West Point) (NY)
University of Mary Hardin-Baylor (TX)
University of Montana Western (MT)
Wyoming Catholic College (WY)
However, while most schools no longer require the ACT Writing section, it's still recommended for many schools if you can do well on it.
Next, we have a comprehensive list of four-year universities broken down by state. The first colleges in each section are those that require the Writing ACT; these are then followed by schools that recommend it. Recommend means that the college doesn't require it, but that scoring well on it will improve the strength of your application and help you reach equal footing with other applicants who do take it.
To find your favorite schools, either scroll down to the state in which they're located or use ctrl+F to search for a specific school name.
Keep in mind that school requirements frequently change (especially with the recent rise in test-optional admissions, particularly due to COVID-19), so it's always a good idea to check with individual schools before you apply.
This data comes from the official ACT, Inc. website as well as from the schools themselves. The ACT website tends to say tests are required or recommended when a school's policy may vary, and you can always double-check with the school if you're unsure.
A * next to a school name indicates it is test-optional due to COVID-19 for students applying for admission for the fall 2021/spring 2022 semesters.
ALABAMA
Recommended:
Auburn University*
Oakwood University
Spring Hill College
ALASKA
Recommended:
University of Alaska Fairbanks*
ARIZONA
NONE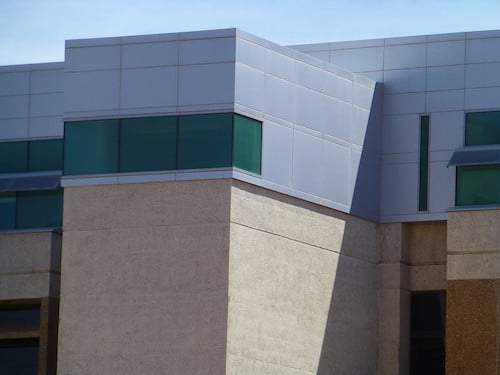 University of Arizona is the only school in AZ that still recommends students submit ACT with Writing scores

ARKANSAS
NONE
CALIFORNIA
Recommended:
California Lutheran University*
California Polytechnic State University—San Luis Obispo*
Chapman University*
Holy Names University*
Oak Valley College*
Point Loma Nazarene University*
Providence Christian College
San Diego Christian College
Scripps College*
Thomas Aquinas College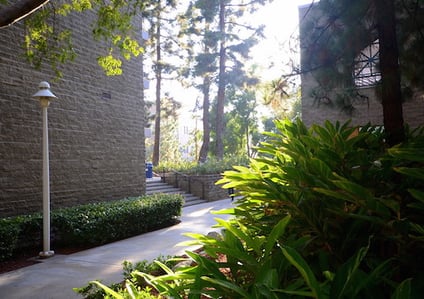 Chapman University recommends students send in their ACT Writing scores (Tracie Hall/Flickr)

COLORADO
Recommended:
Colorado School of Mines*
Johnson & Wales University—Denver*
University of Colorado—Colorado Springs*
CONNECTICUT
Recommended:
New England Baptist College
Post University
Trinity College—Connecticut*
United States Coast Guard Academy
University of Bridgeport*
DELAWARE
Recommended:
Delaware State University
DISTRICT OF COLUMBIA
Recommended:
University of the District of Columbia
FLORIDA
Recommended:
Ave Maria University
Bethune-Cookman University
Florida A&M University
Florida Atlantic University
Florida Baptist College—Tampa
Florida College
Johnson & Wales University—North Miami*
Palm Beach Atlantic University
Reformation Bible College
Webber International University
GEORGIA
Recommended:
Berry College*
Covenant College*
Fort Valley State University
Morehouse College
Oglethorpe University
Toccoa Falls College
University of West Georgia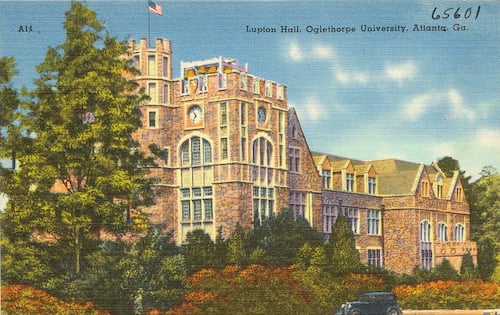 Oglethorpe University still recommends students take the ACT with Writing. (Boston Public Library/Flickr)

HAWAII
Recommended:
Hawaii Pacific University
O.P. Jindal Global University
University of Hawaii at Manoa*
IDAHO
Recommended:
Boise Bible College
New Saint Andrews College
ILLINOIS
Recommended:
Benedictine University
Christian Life College
Columbia College Chicago
East-West University
Eastern Illinois University*
Greenville College
Lake Forest College
Lincoln Christian University
Methodist College of Nursing
Southern Illinois University—Carbondale
University of Illinois—Chicago*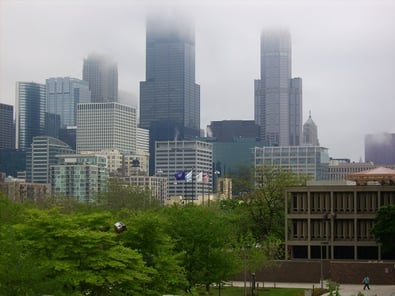 View of the Loop from University of Illinois Chicago campus
INDIANA
Recommended:
Franklin College*
Holy Cross College*
Huntington University
Indiana State University
Indiana University East*
Indiana University Kokomo*
Indiana University Southeast*
Indiana University—Purdue University at Columbus
Indiana Wesleyan University*
Taylor University
University of Evansville
University of Indianapolis*
University of Notre Dame*
University of Southern Indiana*
Valparaiso University*
Wabash College*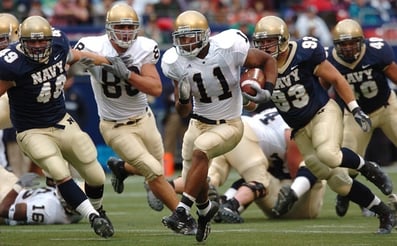 University of Notre Dame
IOWA
Recommended:
Divine Word College
Faith Baptist Bible College
Grand View University
Iowa Wesleyan University*
Mercy College of Health Sciences
Morningside College
KANSAS
Recommended:
Barclay College
Haskell Indian Nations University
Kansas City College and Bible School
McPherson College
KENTUCKY
Recommended:
Campbellsville University
Centre College*
Northern Kentucky University*
LOUISIANA
Recommended:
Franciscan Missionaries of Our Lady University
Louisiana State University
Loyola University New Orleans*
Tulane University*
Xavier University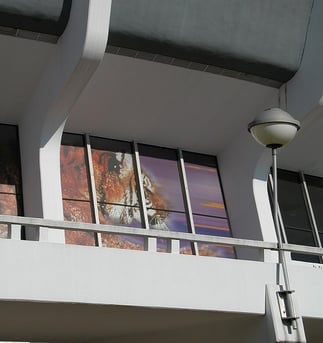 You never know where Mike the Tiger is going to show up at LSU (Derek Jensen/Flickr)

MAINE
Recommended:
Husson University*
Maine Maritime Academy*
University of Maine at Fort Kent
University of Maine*
University of New England*
University of Southern Maine
MARYLAND
Recommended:
Maryland Institute College of Art*
MASSACHUSETTS
Recommended:
Amherst College*
Bard College at Simon's Rock*
Bay Path University
Becker College
Bridgewater State University
Elms College
Emerson College
Endicott College
Lesley University
Massachusetts College of Pharmacology and Health Sciences
Massachusetts Maritime Academy*
Northpoint Bible College
Regis College
Simmons University*
UMass Boston
Wentworth Institute of Technology
MICHIGAN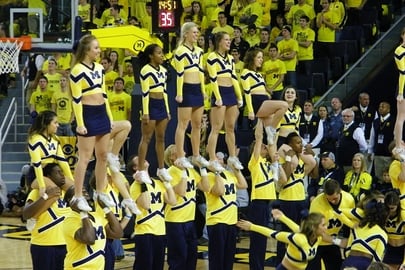 University of Michigan
Recommended:
Andrews University
Central Michigan University*
Cleary University
Concordia University—Ann Arbor
Cornerstone University
Grand Valley State University*
Great Lakes Christian College
Madonna University
Sacred Heart Major Seminary
Spring Arbor University
MINNESOTA
Recommended:
Augsburg University
Bethany Lutheran College
Gustavus Adolphus College
Hamline University
Martin Luther College
MISSISSIPPI
NONE
MISSOURI
Recommended:
Baptist Bible College
College of the Ozarks
Drury University
Missouri Baptist University
St. Louis Christian College
Webster University
William Jewell College
MONTANA
Required:
University of Montana Western*
Recommended:
Carroll College
Montana State University—Bozeman
Montana State University—Northern
Montana Tech of the University of Montana
University of Montana*
University of Providence
Yellowstone Christian College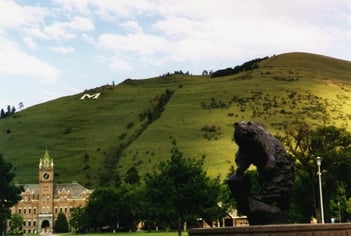 University of Montana wins most dramatic campus location
NEBRASKA
Recommended:
Saint Gregory the Great Seminary
Union College
York College
NEVADA
NONE
NEW HAMPSHIRE
Recommended:
Magdalen College of the Liberal Arts
New Hampshire Institute of Art
Plymouth State University*
Saint Anselm College*
NEW JERSEY
Recommended:
Caldwell University*
Centenary College
Rider University
Rutgers—State University of New Jersey*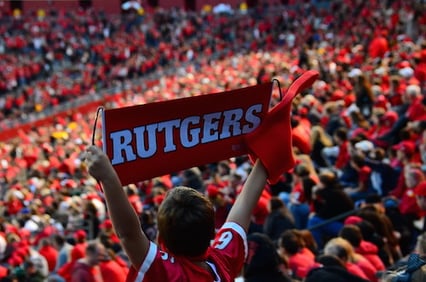 Rutgers (slgckgc/Flickr)

NEW MEXICO
Recommended:
University of the Southwest
NEW YORK
Required:
Molloy College
United States Military Academy (West Point)
Recommended:
Albany College of Pharmacy and Health Sciences
Binghamton University—SUNY*
Canisius College*
Cooper Union*
Culinary Institute of America
Dominican College
Farmingdale State College
Hobart and William Smith Colleges
Iona College
King's College
List College—Jewish Theological Seminary*
Mercy College
Morrisville State College (SUNY)
New York Institute of Technology*
Parsons The New School for Design
Rensselaer Polytechnic Institute (RPI)*
Rochester Institute of Technology
St. John's University
SUNY College at Buffalo*
SUNY College at Old Westbury
Stony Brook University—SUNY*
Touro College
University at Buffalo—SUNY*
Webb Institute of Naval Architecture*
Wells College
NORTH CAROLINA
Required:
Elizabeth City State University
Recommended:
Barber-Scotia College
Bennett College
Davidson College*
East Carolina University*
Grace Baptist Bible College
Mars Hill University
North Carolina State University at Raleigh*
North Carolina Wesleyan College
Salem College
Queens University of Charlotte
University of North Carolina at Pembroke
NORTH DAKOTA
Recommended:
Dickinson State University
Mayville State University
Trinity Bible College
OHIO

Bowling Green State University is one of several schools in Ohio that still recommend students take the ACT Writing (Tim/Flickr)
Recommended:
Allegheny Wesleyan College
Bowling Green State University
Cedarville University
Cleveland Institute of Music
College of Wooster
Columbus College of Art and Design
Heidelberg University
John Carroll University*
Miami University—Middletown
Mount St. Joseph University
Ohio University—Athens*
Ohio Wesleyan University
University of Rio Grande
University of Toledo
Walsh University
Wilberforce University
OKLAHOMA
Recommended:
East Central University
Oklahoma Wesleyan University
Randall University
Spartan School of Aeronautics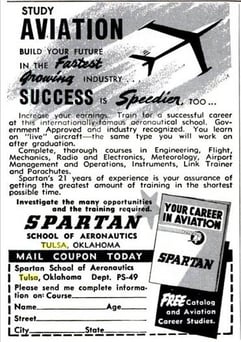 I wonder if you can still send this in?
OREGON
Recommended:
Corban University
Western Oregon University
Willamette University
PENNSYLVANIA
Recommended:
Bryn Athyn College*
Cheyney University of Pennsylvania
Delaware Valley University
Elizabethtown College*
Gettysburg College
Lehigh University*
Lock Haven University of Pennsylvania*
Lycoming College*
Messiah College
Millersville University of Pennsylvania*
Muhlenberg College
Rosemont College
Saint Francis University
Seton Hill University
Shippensburg University of Pennsylvania
Waynesburg University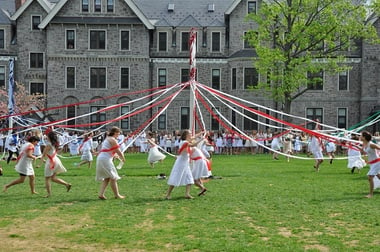 May Day at Bryn Mawr
RHODE ISLAND
Recommended:
Johnson & Wales University—Providence
Rhode Island School of Design
SOUTH CAROLINA
Recommended:
American College of the Building Arts
Charleston Southern University
Coastal Carolina University
College of Charleston
Furman University
Lander University
North Greenville University
South Carolina State University
University of South Carolina—Aiken
Voorhees College
SOUTH DAKOTA
Recommended:
Black Hills State University
TENNESSEE
Recommended:
Bethel University
Carson-Newman University
Cumberland University
Fisk University
Lincoln Memorial University*
Martin Methodist College
Tennessee State University
University of the South
TEXAS
Required:
University of Mary Hardin-Baylor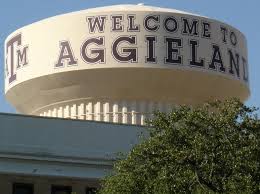 Welcome!
Recommended:
Abilene Christian University
Arlington Baptist College
Art Institute of Houston
Austin College
Dallas Christian College
Hardin-Simmons University*
Huston-Tillotson University
Jarvis Christian College
McMurry University
Messenger College
Mexican American Catholic College
North American University
St. Edward's University
Texas College
Texas Independent Baptist School
Texas Southern University
Texas State University*

University of Houston—Main Campus*
University of Houston—Victoria*
University of the Incarnate Word*
University of North Texas*
University of Texas at San Antonio*
University of Texas at Tyler*
UTAH
Recommended:
Brigham Young University*
Neumont College of Computer Science
Westminster College*
VERMONT
Recommended:
Northern Vermont University
Saint Michael's College
University of Vermont*
Vermont Technical College
VIRGINIA
Recommended:
Hartland College
Hollins University
Old Dominion University
Radford University
Randolph College
Randolph-Macon College
University of Mary Washington
WASHINGTON
Recommended:
DigiPen Institute of Technology
Eastern Washington University*
Saint Martin's University
Seattle Pacific University
Seattle University
WEST VIRGINIA
Recommended:
Bluefield State College*
West Virginia University*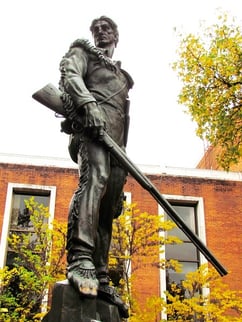 Very dramatic, West Virginia
WISCONSIN
Recommended:
Cardinal Stritch University
Carroll University*
Marquette University
Saint Norbert College*
WYOMING
Required:
VIRGIN ISLANDS
Recommended:
University of the Virgin Islands
What's Next?
Now that you know whether you need to take ACT Writing, make sure you do well on it. Learn the prompts that ACT Writing tests, 15 strategies to improve your ACT Writing score, and how to get a 12 on the essay.
Ready to work for a killer ACT English Language Arts Score? Make sure to remind yourself of what's actually tested on ACT English and ACT Reading.
For top strategies for scoring a 36 on ACT English, check out this article.
Don't forget the rest of the test—here are tips for getting a perfect ACT score, by a 36 full scorer.
Want to improve your ACT score by 4 points?
Check out our best-in-class online ACT prep program. We guarantee your money back if you don't improve your ACT score by 4 points or more.
Our program is entirely online, and it customizes your prep program to your strengths and weaknesses. We also have expert instructors who can grade every one of your practice ACT essays, giving feedback on how to improve your score.
Check out our 5-day free trial:
Have friends who also need help with test prep?
Share this article!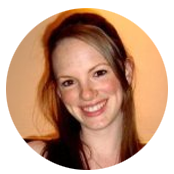 About the Author
Mary Ann holds a BA in Classics and Russian from the University of Notre Dame, and an MA from University College London. She has years of tutoring experience and is also passionate about travel and learning languages.
Get Free Guides
to Boost Your SAT/ACT