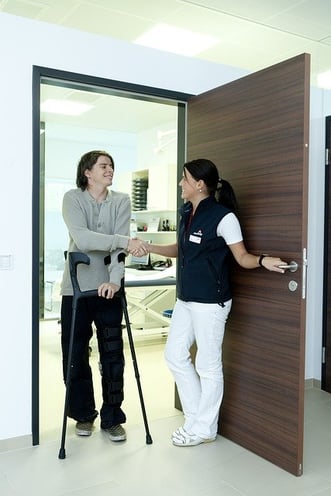 Are you getting ready to apply to nursing school? Then you'll probably want to take a TEAS practice test to make sure you'll get the best score possible on your TEAS exam.
This article contains a comprehensive list of free TEAS practice tests. Let's dig in!
What Is the TEAS?
TEAS stands for Test of Essential Academic Skills. The TEAS test is a standardized test used to determine whether you're ready to enroll in a healthcare-related program. Your TEAS score is one part of your application for nursing school.
There are four sections on the TEAS exam: reading, mathematics, science, and English language. Here's an overview of the topics tested on the TEAS exam, as well as what's covered in each subject.
When searching for a free TEAS practice test, you should pick a TEAS practice test that includes all sections of the exam.
The Best Paid TEAS Practice Tests
Here are our picks for the best paid TEAS practice tests.
#1: ATI TEAS Online Practice Assessment
Price: $50 (but you can save $10 with the code TEASTENPRACTICE)
Pros: The ATI TEAS Practice Test is the official practice test for TEAS. Because ATI is the company that administers TEAS, you'll this test is the closest to the content that you'll see on test day.
When you take the ATI TEAS Practice Test, you'll receive an end-of-test score report to see what you've done well on and where you can improve. You'll also get access to detailed explanations for every question so you can learn from what you did wrong.
Cons: Unfortunately, there are only two official ATI TEAS practice tests. And, they're expensive! The $50 cost is for each test: you'll have to pay the fee twice (so, $100) if you want to practice again. That being said, this TEAS practice test is a must for anyone who wants to score well on the TEAS.
Price: Starting at $49
Pros: The Kaplan TEAS question bank contains over 500 TEAS practice questions. The questions are realistic and come with comprehensive explanations. You can create customizable quizzes based on the content areas you want to improve in. You'll also receive detailed reports of your ability and progress.
Cons: This question bank is expensive: access starts at $49 for one month. You'll have to pay for continued access to the question bank, which can cost a pretty penny. You also don't get a full practice test, just questions in specific topic areas. If you struggle with standardized testing, it's important to take a full exam in one sitting to practice for test day.
The Best Free TEAS Practice Tests
There are a number of free TEAS practice tests that you can access online. Here are three of the best.
Pros: Test-Guide offers ten different practice exams to help you get ready for the TEAS. Test-Guide offers TEAS reading practice tests, TEAS math practice tests, TEAS science practice tests, and TEAS English language practice tests. The tests are randomized, so you can take them (for free) over and over again to test your skills at all of the questions. Questions come with answers so you can understand where you went wrong.
Cons: You won't find a full-length free TEAS practice test from Test-Guide; each of the tests is subject specific. The explanations also aren't super robust: you'll learn what the correct answer is, but won't develop a good understanding of the theory behind it unless you do external research.
Pros: NurseHub offers TEAS reading practice tests, TEAS math practice tests, TEAS science practice tests, and TEAS English language practice tests. When you take one of NurseHub's tests, you'll get step-by-step answer explanations that help you understand the correct answer and how to get it. The answer explanations have diagrams and visuals to help you learn complex content.
Cons: NurseHub doesn't offer any full-length free TEAS practice tests. However, you do have the chance to upgrade for $49.99 to purchase five full-length tests. Each test includes all four subject areas.
Pros: Study.com offers in-depth lessons that teach you TEAS content and give you TEAS practice test questions at the end of the lesson. The lessons are comprehensive and helpful: it's great to learn a topic before you take questions on it. If you're rusty on one particular area of the TEAS, then Study.com's a great place to go to learn before you start to practice.
Cons: You only get access to so much free content from Study.com. Eventually, you'll need to upgrade to a paid account. Fortunately, you do have the opportunity to do a free trial that you can use for at least a month of prep before you need to pay.
How to Make the Most of Your TEAS Practice Test Prep
Really want to make the most of your TEAS practice test prep? Here are our tips.
#1: Take a Full-Length TEAS Practice Test
Take a full practice test to see how well you know the material. It's more efficient just to study the concepts that you're still shaky on rather than going back through all your notes for the course. Make sure you take the test with the same time constraints as the real exam, and don't use a calculator on the multiple-choice questions.
You should also circle any questions where you feel even a little unsure of the correct answer. You need to go over those concepts even if you end up getting the question right so you can be as comfortable as possible with all the content. When you're done with the test, you can score it and set a goal for how much you want to improve.
#2: Review Your Full-Length TEAS Practice Test Results
Go through your mistakes and lucky guesses and sort them by topic area. This is the best way to get a clear picture of where you have the most significant issues with the content. Your list of mistakes will inform the rest of your review. I'd also recommend redoing problems that you missed to see if you can get to the correct answer.
#3: Review Relevant Content
If there was any essential background information on the test that you didn't understand, start by reviewing that content. The TEAS tests high school-level content, so if you have questions, you might want to review your notes on how to solve certain types of problems or look back at the information in your textbooks. You can also do practice questions on certain topic areas or work with a tutor to get more support.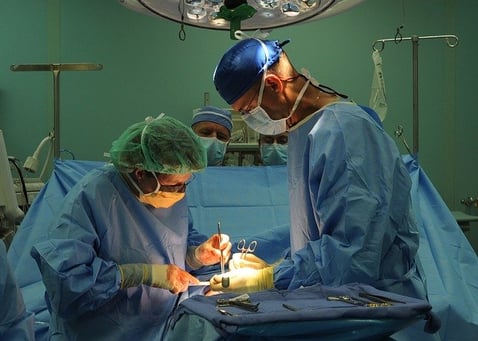 #4: Take Another Practice Test to See If You've Improved
After you finish doing practice problems, try out your new skills on another practice test. You can score the new test and see whether you're satisfied with your new (and hopefully improved) scores. You always have the option of repeating this process if there's still room for growth. If you don't see much improvement, you may have to go back and reevaluate your study methods.
If there are some concepts that you're having a really hard time wrapping your head around, I'd encourage you to seek outside help from a tutor or student partner. Sometimes, if you can't figure something out yourself, an alternative explanation is what you need for it to click.
Summary: TEAS Test Prep
The TEAS exam is a test that measures your preparedness for nursing school. Taking a TEAS 6 practice test can help you make the most out of your exam. You can make sure your TEAS exam practice is top-notch by using high-quality practice tests during your studying.
What's Next?
Want an in-depth guide to understanding the TEAS exam? We've got just the article for you.
Applying to nursing school but not sure what kind of degree you should get? Our guide to BSN vs RN vs LPN can help.
Nursing is one of the fastest growing professions, and there is a consistent demand for nurses and other medical employees all over the country. Our guide to the BSN degree tells you everything you need to know about this major.
Have friends who also need help with test prep?
Share this article!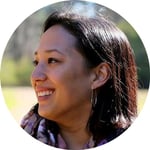 About the Author
Hayley Milliman is a former teacher turned writer who blogs about education, history, and technology. When she was a teacher, Hayley's students regularly scored in the 99th percentile thanks to her passion for making topics digestible and accessible. In addition to her work for PrepScholar, Hayley is the author of Museum Hack's Guide to History's Fiercest Females.
Get Free Guides
to Boost Your SAT/ACT