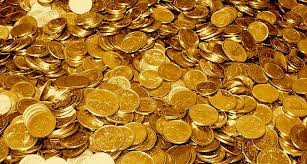 College is a costly investment. For the 2104-2015 academic year, the College Board determined that a "moderate" college budget for an in-state public college averaged $23,410. A moderate budget at a private college averaged $46,272. These are just averages. How expensive are the most expensive colleges in America?
In this article, I'll give you a list of the 37 most expensive colleges in the United States. I'll explain why they're so expensive and why you may able to attend one of them regardless of your financial situation.
Why Are These Colleges So Expensive?
All of the schools on this list are private institutions. These colleges are not subsidized by the government, but many of their students are on federal and state aid.
Also, most of these schools are considered elite, selective institutions. Because they're trying to offer the same or better amenities as large public institutions without the government support and much smaller student bodies, the cost per student is significantly higher. Many of the schools on this list are small liberal arts colleges.
You may notice that some elite private schools didn't make the cut, but they're not too far behind. Duke was at #44, Yale was at #61, and Harvard was at #78. Possible reasons that these schools are somewhat less expensive is because of larger student bodies and substantially larger endowments.
There are many possible reasons for the rising costs of all colleges, but there are few definitive answers.
About This List
Most of the colleges that made the list are in the greater Los Angeles area or in the Northeast. Some notable exceptions are the University of Chicago, Northwestern, Oberlin, and Tulane. All of the schools are selective private colleges.
Also, the difference in price between 1 and 37 is not that substantial relative to total cost. The most expensive college on the list, Sarah Lawrence, costs $65,480 annually and the 37th, Bates, costs $60,720.
The 37 Most Expensive Colleges in the United States
Criteria
The total cost listed is the sum of tuition, room and board, and required fees. Required fees are mandated for all students and do not cover optional fees like student health insurance fees or orientation fees for incoming students.
The costs for books and supplies, transportation costs, or personal expenses were not included, even though many colleges include these in their costs. Also, these totals costs are from the 2014-2015 school year.
The List
#1: Sarah Lawrence College (Yonkers, NY)
$65,480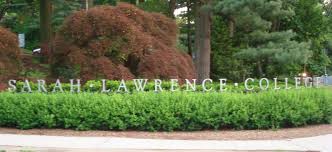 #2: Harvey Mudd College (Claremont, CA)
$64,427
#3: New York University (New York, NY)
$63,472
#4: Columbia University (New York, NY)
$63,440
#5: University of Chicago (Chicago, IL)
$62,458
#6: Claremont McKenna College (Claremont, CA)
$62,215
#7: Fordham University-Lincoln Center (New York, NY)
$62,192
#8: Bard College (New York, NY)
$62,012
#9: Dartmouth College (Hanover, NH)
$61,947
#10: Scripps College (Claremont, CA)
$61,940
#11: Oberlin College (Oberlin, OH)
$61,788
#12: Trinity College (Hartford, CT)
$61,756
#13: Pitzer College (Claremont, CA)
$61,750
#14: Bard College at Simon's Rock (Great Barrington, MA)
$61,735
#15: Northwestern University (Evanston, IL)
$61,640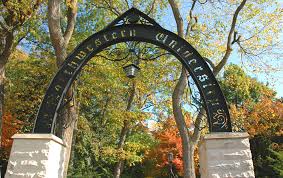 #16: University of Southern California (Los Angeles, CA)
$61,614
#17: Haverford College (Haverford, PA)
$61,564
#18: Rensselaer Polytechnic Institute (Troy, NY)
$61,529
#19: Fordham University-Rose Hill (Bronx, NY)
$61,472
#20: Drexel University (Philadelphia, PA)
$61,383
#21: Johns Hopkins University (Baltimore, MD)
$61,306
#22: Tufts University (Medford, MA)
$61,277
#23: Amherst College (Amherst, MA)
$61,206
#24: Wesleyan University (Middletown, CT)
$61,198
#25: Carnegie Mellon University (Pittsburgh, PA)
$61,186
#26: Vassar College (Poughkeepsie, NY)
$61,140
#27: University of Pennsylvania (Philadelphia, PA)
$61,132
#28: Williams College (Williamstown, MA)
$61,070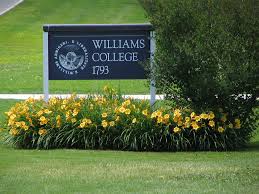 #29: Occidental College (Los Angeles, CA)
$60,972
#30: Cornell University (Ithaca, NY)
$60,964
#31: Connecticut College (New London, CT)
$60,895
#32: Tulane University (New Orleans, LA)
$60,861
#33: Eugene Lang College-The New School (New York, NY)
$60,852
#34: Franklin & Marshall College (Lancaster, PA)
$60,799
#35: Georgetown University (Washington, DC)
$60,768
#36: Brandeis University (Waltham, MA)
$60,750
#37: Bates College (Lewiston, ME)
$60,720
Many of These Schools Are Still Accessible
These prices are just the listed sticker prices. At most of these institutions, the vast majority of students are paying significantly less because of financial aid and scholarships. Many of these schools have very generous financial aid programs. Typically, they'll try to meet the demonstrated financial need of each individual student.
At Columbia, #4 on the list, 49.7% of full-time undergraduates receive need-based aid and the average need-based scholarship or grant award is $42,238. This cuts the average cost of attendance down to around $20,000.
In fact, many of the schools on the list will meet 100% of your demonstrated financial need.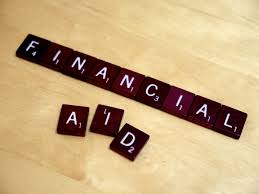 What's Next?
Learn more about how much colleges really cost. If you need help financing your education, you may want to check out this post about the work study program.
Other than costs, read about the differences between public and private colleges.
Want to improve your SAT score by 160 points or your ACT score by 4 points? We've written a guide for each test about the top 5 strategies you must be using to have a shot at improving your score. Download it for free now:
Have friends who also need help with test prep?
Share this article!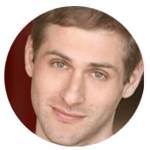 About the Author
Justin has extensive experience teaching SAT prep and guiding high school students through the college admissions and selection process. He is firmly committed to improving equity in education and helping students to reach their educational goals. Justin received an athletic scholarship for gymnastics at Stanford University and graduated with a BA in American Studies.
Get Free Guides
to Boost Your SAT/ACT