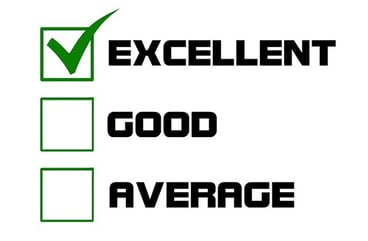 Doing well on ACT Reading requires a fair amount of practice, especially if you're not used to the format and timing of the test. In order to get the most out of your study time, you need to be using the highest quality practice materials available to you.
In this article, I'll go through some of the best resources for ACT Reading practice tests and tell you why you should use them!
High Quality Practice Tests Are Important for ACT Reading!
Many students don't realize the importance of making sure the practice materials they're using are super high quality. If you practice with shoddy materials, you're going to get shoddy results - that's just life. This holds as true for ACT Reading as it does for anything else.
Some test prep companies put out books with their own practice questions that are not from the official ACT. DON'T RELY JUST ON THESE QUESTIONS! Some of them are ok, but if you want to get the most out of your practice sessions, you should start with official questions. If you're not practicing for ACT Reading with real ACT materials, you're not going to be learning the exact skills you need to beat the test.
Since the ACT is a standardized test, the more questions you practice that follow the real ACT standardization model, the easier it's going to be to understand the answers and feel confident on the real test. On reading, it's important not only that you're practicing with real ACT questions but also that you're reading real passages that were included on the ACT at one time or another. These passages will be calibrated for difficulty level, length, and reading time in ways that only ACT, Inc. fully understands (and that can't necessarily be faithfully replicated by test prep companies).
There are two components to each question on the reading section: the question itself and the passage it references. If either one of these components on a practice test is different from what you will actually see on the ACT, you could have a problem with discrepancies between your expected results and your actual results when confronted with the real test.
Here's a list of different practice test resources in different media that you should use for reliable ACT Reading prep.
Free Official ACT Reading Printable Tests

ACT Practice Test 2015-2016 (Form 72CPRE)
ACT Practice Test 2014-15 (Form 67C)
ACT Practice Test 2011-12 (Form 64E)
ACT Practice Test 2008-09 (Form 61C)
ACT Practice Test 2005-06 (Form 59F)
These free PDFs of past ACTs are your best bet to get the most accurate score predictions and most true-to-life practice test experiences. It's absolutely critical for ACT practice that you use real questions put out by ACT, Inc. first and foremost, and try to avoid questions devised by test prep companies. The only way you'll be prepared for the reading questions on the test is if you are used to answering questions with the same phrasing and structure. You want to get used to the types of passages you'll see on the real ACT reading and what kinds of questions are asked about them.
You should also remember to time yourself accurately whenever you take a practice test! That means giving yourself exactly 35 minutes for the reading section. Otherwise, you're not going to get an accurate picture of your scores in a real test environment. For PDF tests, you should print them out and make a separate answer sheet for yourself to write down the answer to each question so that you can replicate testing conditions as closely as possible.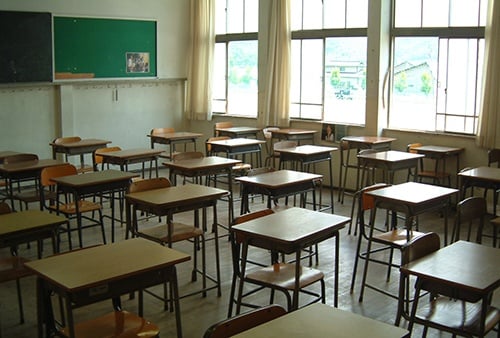 If you really want to replicate testing conditions accurately, you should take it in a school classroom. But only if you have permission. Then again, if you break into your school to take an ACT practice test you might become famous as the world's nerdiest criminal, so there are pluses and minuses.
Online ACT Reading Resources
This costs $25 and will give you two extra practice tests. Don't use it for the actual practice lessons because they're not very helpful; it's just a way for you to get access to some extra official practice questions.

This is our test prep program which tailors questions to your studying needs. It includes up to 5 official ACTs as a part of your customized study plan. If you click on the link above you can sign up for a 5 day free trial to see how it works!
Just to let you know, our questions are technically not official, though our test experts have worked very hard to get them as close as possible to the format of the real test. PrepScholar also costs money after the free trial, but you'll get your money back if your scores don't improve.
Print Resources

This book costs $20. It's your best bet for realistic practice tests because it has questions from, obviously, the Real ACT. There are 7 full-length practice tests in this book, and 5 of them are actual previously administered ACTs. Try to lean towards using the most recent practice tests that are included in the book. There is a general consensus that the ACT has gotten harder over the years, so your scores might be skewed high as compared to what you should expect on the real test if you take more out of date practice tests.
While this book is great for practice materials, it's not as helpful in terms of test taking strategies, which is why you should use it in conjunction with my next recommendation, the Black Book, so you get the best of both worlds.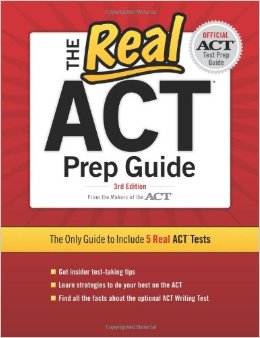 This book costs $20 as well. It doesn't have practice questions of its own, but you can use it alongside the Real ACT 3rd Edition or "Red Book" because it refers to questions in the Real ACT 3rd Edition as examples. You can't use the Black Book in isolation.
The Black Book is helpful because it provides a no-nonsense approach to the test that works across subject areas. It's dedicated to teaching you how the test works and how you can beat it. It also gives you in-depth descriptions of the reasons behind answer choices, which are lacking in the Red Book.
The Black Book can be wordy and does require a high level of engagement from the reader, so make sure you're prepared to read closely and pay attention. You're going to get out of it what you put in!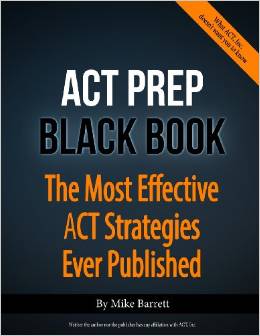 This book costs $30, so it's a little pricier. It provides realistic passages and questions for you to study from so that you'll be prepared for anything the test throws at you. It also identifies the skills you'll need to do well very effectively, even though these skills are more difficult to nail down in reading than in, say, math. You can read our complete review of this book here.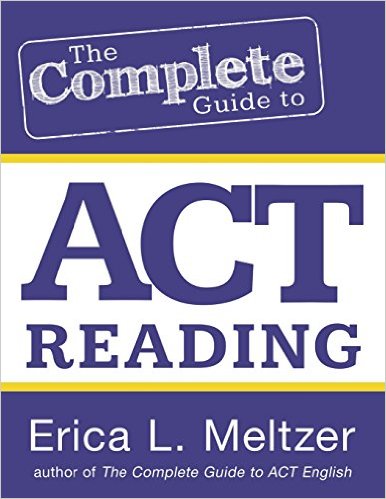 Summary
In your studying for ACT Reading, always remember to use the highest quality practice materials available to you. This means official questions from ACT, Inc., not questions manufactured by test prep companies that might be easier than real ACT questions or an inaccurate reflection of what's covered on the test.
You can use one of the free PDFs of past ACTs, reliable online resources, or high quality review books to get the best practice materials. If you can avoid it, don't settle for anything less than the real thing!

What's Next?
Now that you know which materials you should be using to practice for the ACT Reading section, you should also check out my article on our best tips to raise your reading scores.
Before you dive into practice materials, you might also want to read this article on the fundamental strategy that you should keep in mind for all ACT Reading questions.
For a guide to go along with your practice materials, take a look at our article on the best way to practice ACT Reading so you can make sure you're getting the most out of your time!
Want to improve your ACT score by 4 points?
Check out our best-in-class online ACT prep program. We guarantee your money back if you don't improve your ACT score by 4 points or more.
Our program is entirely online, and it customizes what you study to your strengths and weaknesses. If you liked this Reading lesson, you'll love our program. Along with more detailed lessons, you'll get thousands of practice problems organized by individual skills so you learn most effectively. We'll also give you a step-by-step program to follow so you'll never be confused about what to study next.
Check out our 5-day free trial:
Have friends who also need help with test prep?
Share this article!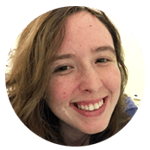 About the Author
Samantha is a blog content writer for PrepScholar. Her goal is to help students adopt a less stressful view of standardized testing and other academic challenges through her articles. Samantha is also passionate about art and graduated with honors from Dartmouth College as a Studio Art major in 2014. In high school, she earned a 2400 on the SAT, 5's on all seven of her AP tests, and was named a National Merit Scholar.
Get Free Guides
to Boost Your SAT/ACT