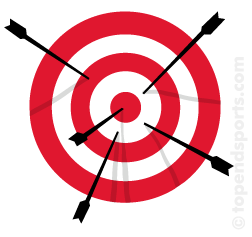 Many students assume colleges will see every score they've earned on the SAT and ACT when they apply.
However, while some top-tier schools do require your full testing histories, many don't. Some even allow score choice for the SAT, which allows you to send only the scores you want them to see, or they allow you to pick your best ACT test date.
If you're aiming for a top-tier school like an Ivy League, Stanford, or MIT, read this guide to learn how they evaluate standardized tests to help you best prepare.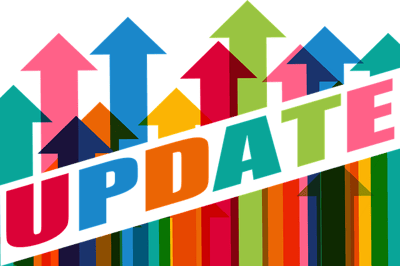 Testing Update for 2022-2023
Due to the coronavirus pandemic, many Ivy League schools and similarly selective schools have gone test optional for the 2020-2021, 2021-2022, and 2022-2023 application cycles. For schools that are test optional, you can decide whether or not to submit test scores to them, as not submitting scores won't negatively impact your application.
For more information, check out this article on the schools that have gone temporarily test optional.
What's in This Guide
We're dividing this list of prestigious schools into two categories: colleges that require you to send all scores, and colleges that do not. We are including quotations from their admissions websites about not just their policies on multiple scores, but how they evaluate multiple test scores in general. We will also link to each school's admissions website so you can read more in-depth about their policies.
We will also highlight colleges that specifically allow for College Board's Score Choice (or the ACT's similar option). Plus, we will include application tips for the two categories to help you create a smart test-taking strategy.
Colleges in Guide
Colleges That Require You to Send All Scores
As companies that make standardized tests have made it easier to pick and choose which scores you want to send to colleges, fewer schools have required you to send all your test scores. Currently, only one of these schools (Georgetown) does.
In these cases, the colleges require you to send your full testing history (sometimes called "testing record"), either for the ACT or SAT. In the past, some colleges have even required your testing history from both tests. Even though colleges often say they will "focus" on the highest score, colleges that require all scores will take each score they receive into consideration.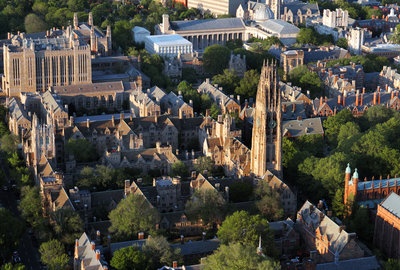 "The University requires that all scores from standardized tests be submitted directly from the testing agency"
If you're applying to Georgetown, you must send scores from every SAT or ACT exam you took (as well as SAT Subject Tests, if you took those). All of your scores will be looked at.
Ready to go beyond just reading about the SAT? Then you'll love the free five-day trial for our SAT Complete Prep program. Designed and written by PrepScholar SAT experts, our SAT program customizes to your skill level in over 40 subskills so that you can focus your studying on what will get you the biggest score gains.
Click on the button below to try it out!
Strategy for "All Scores" Schools
While we never recommend taking the ACT or SAT until you are confident you will get your target score—either for the first time or on a retake—you need to be especially careful about retakes if any of the above schools are top choices for you.
In particular, do not take the ACT or SAT once "for practice" before studying for a higher score on a retake. These colleges will see that lower "practice score" and take it into consideration.
Instead, make full-length, strictly-timed practice tests an important part of your study regimen, so you have a more confident idea of what your score will turn out to be before you take the ACT/SAT for the first time.
Also, be careful about retaking the SAT/ACT with the goal of improving one of the sections. For example, if you got a low Critical Reading score the first time around on the SAT, don't exclusively study for CR before your retake. If your other scores (Math and Writing) go down by a lot, that could make for a lower composite score the second time, which doesn't look great.
You should also be careful of retaking the SAT or ACT more than three times, since again, they will see every score date and it won't look good if your scores don't improve markedly.
Some final bits of advice: if you're taking the SAT, take the PSAT during your sophomore year so you can get real, scored SAT practice before you take the SAT. And if you're taking the ACT, keep in mind you have the option of deleting records from a particular test date. You can't send scores that no longer exist!
Colleges That Don't Require All Scores
Colleges that don't require all scores to be sent often have admission policies in place in which they only consider the highest scores, either from a single test date or by superscoring. This is why they don't require all scores—because they won't consider the lowest ones anyway.
Many of these colleges also accept College Board's Score Choice feature, which allows you to pick and choose which scores to send. (Read more about Score Choice here.) ACT doesn't have Score Choice, but it does allow you to pick which test date to send.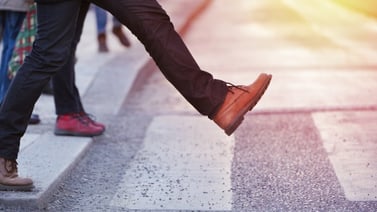 You can put your best scores forward at "score choice" schools.
By the way, "superscoring" means combining the best section results from different test dates to create your highest possible composite score. Many of the schools on this list superscore for the SAT, however, for the ACT, it's more common to just look at the highest composite score.
"We do accept Score Choice, and will superscore within both the SAT and ACT."
If you take the SAT or ACT more than once, Brown will automatically consider your highest section scores, but you may also use Score Choice to decide which scores to submit.
"Applicants may select the Score Choice option for the SAT or choose to submit specific ACT composite scores....If you take an exam more than once, you will be evaluated on the highest score you received in any individual section."
Columbia's policy is similar to Brown's. You can use Score Choice for the SAT or pick your best ACT composite to submit.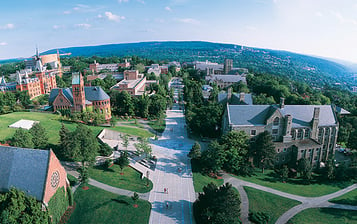 "Note that Cornell participates in the College Board Score Choice program. For the SAT, Cornell considers the highest section scores across test dates. For the ACT, Cornell considers the highest composite score across all ACT test dates. As a reminder, ACT does not create new records by combining scores from different test dates."
Cornell doesn't require you to send all scores, and it'll combine section scores of different SAT exam dates, but only composite scores from different ACT test dates, not section scores.
"Dartmouth does permit the use of Score Choice....We consider the highest component scores from the SAT, even if these results are from different dates. For the ACT, the committee considers the highest composite score and does not combine sub-scores from multiple test dates. We don't recommend excessive testing."
Like fellow Ivies Brown and Columbia, they will look at the highest SAT sections from different dates but only the highest ACT composite.
For Duke, you have total control over what scores to send! And if you do send multiple scores, they will use whichever score is best. This is actually a recent change to their policy—they used to require all scores.
"You are free to use the College Board's Score Choice option or the similar option offered by ACT when applying to Harvard."
Harvard doesn't say they automatically focus on the highest scores if they get more than one SAT score or ACT score. However, they do say "we do not admit by the numbers" and "we take into account your educational background when reviewing scores." This is part of holistic application review, trying to take into account the whole applicant. Still, Harvard is one of the most competitive schools in the country, so we suggest putting your best scores forward either with Score Choice or by sending your best ACT test date.
"Students are free to use the College Board's Score Choice option and the ACT's option to submit the scores of your choice."
MIT does say that they superscore test results, so Score Choice can be a bit redundant. They even superscores across the old and new SAT, which is unusual. They superscore the ACT as well, saying that they "consider the highest score achieved in each section" for both the SAT and ACT. This means if you have taken the ACT more than once, and your best section scores are spread out between test dates, it might be more advantageous to send all your ACT dates so MIT will superscore them.
"We allow applicants to use the score choice feature of the SAT and accept only the highest composite score of the ACT, but we encourage the submission of all test scores."
Like the other Ivies in this section, Princeton is fine with College Board's Score Choice and its ACT equivalent.
Stanford University
"We want you to have the best test representation possible, so we will review your results according to the following rubric: For the ACT, we will review all subscores and focus on the highest Composite from all sittings. For the SAT, we will superscore, focusing on the highest individual Evidence-Based Reading and Writing and Math scores from all test sittings."
Stanford allows for Score Choice, and it also superscores for both the SAT and the ACT.
As of 2020, the University of California system is test blind until at least 2025. This means that, even if you submit SAT or ACT scores, they won't be reviewed, and standardized test scores won't be part of their admissions process at all.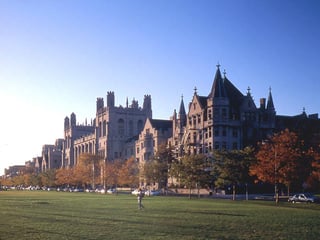 "Students submitting SAT or ACT scores may share either official or self-reported scores. Students sharing self-reported scores will not be required to submit official score reports unless they are admitted and choose to enroll. You are able to self-report test scores through the Coalition or Common Application. You will not need to superscore your own results or recalculate your scores in any way; send your scores exactly as you receive them."
UChicago (which is permanently test optional) doesn't forbid Score Choice, but they do recommend you send all of your scores (if you choose to submit test scores), since they only look at the highest ones.
"Although we permit Score Choice, we do encourage students to submit their entire testing history on both ACT and SAT exams."
Much like Dartmouth and Princeton, UPenn allows you to send whichever scores you like, but prefers you send them all. It's also worth noting that they superscore for both the SAT and ACT, so you will often benefit from sending multiple scores.
"Only your highest [SAT] section scores will be considered as part of the final admissions decision...Effective [2019], Vanderbilt will begin superscoring ACT scores. Vanderbilt has superscored SAT scores for years, so this update means Vanderbilt will now superscore both the SAT and ACT."
So for both tests, Vanderbilt encourages you to submit all of your scores so that they can superscore them!
"Applicants who opt to include scores may choose to report scores from one exam date or multiple exam dates, but they must include a complete set of subscores - e.g. Mathematics and Evidence-Based Reading and Writing for the SAT; English, Mathematics, Reading, and Science for the ACT...When assessing SAT results, admissions officers will focus on the highest individual section scores from all test dates. For example, if an applicant took the SAT twice, the highest Evidence-Based Reading and Writing and Math scores will be considered individually. When assessing ACT results, admissions officers will focus on the highest ACT Composite from all test dates while also considering individual ACT subscores."
Yale will superscore the SAT, but their policy for the ACT is slightly different. They'll focus on your highest ACT composite (no superscoring), but they'll also consider individual subscores. So for the SAT you can feel confident that they'll superscore, but for the ACT, it's your highest composite score that matters most.
Strategy for Score Choice Schools
Unlike the "all scores" schools, you are free to send scores from one test date for the ACT or use score choice to combine scores from multiple dates for the SAT.
This means there is less pressure to get a super high composite each time you take the SAT—so if you need to, you could go into a retake aiming for a better math score and not worry too much about Critical Reading and Writing. You also don't need to stress out about only testing two or three times because you won't have to send each test date (though still, if you're studying carefully, you shouldn't have to retake the SAT or ACT more than two or three times).
Basically, for the SAT, your goal should be to create the single highest composite you can, and not worry as much about some of your lower scores.
However, for the ACT, it's important to note that while some schools (MIT and UChicago) will superscore the ACT, most schools are just looking at the highest overall composite.
So you don't have to worry about retaking the ACT, since you only have to send your highest composite to these schools. However, it does mean each time you take the ACT, you need to study all sections to maximize your final composite (the ACT's composite is averaged, so a lower section could drag down your composite).
What's Next?
So how high should your SAT/ACT scores be for the Ivy League, anyway? See our guide to which scores will get you in—and which ones are too low.
Looking for more info on applying to Ivy League schools? Read our breakdown of the admission rates for every Ivy League school or our complete guide on how to get into Harvard (and other Ivy League-caliber schools).

Need help preparing for your retakes? Check out the best SAT and ACT prep websites you should be using.
Disappointed with your scores? Want to improve your SAT score by 160 points? We've written a guide about the top 5 strategies you must be using to have a shot at improving your score. Download it for free now:
Have friends who also need help with test prep?
Share this article!
About the Author
Halle Edwards graduated from Stanford University with honors. In high school, she earned 99th percentile ACT scores as well as 99th percentile scores on SAT subject tests. She also took nine AP classes, earning a perfect score of 5 on seven AP tests. As a graduate of a large public high school who tackled the college admission process largely on her own, she is passionate about helping high school students from different backgrounds get the knowledge they need to be successful in the college admissions process.
Get Free Guides
to Boost Your SAT/ACT