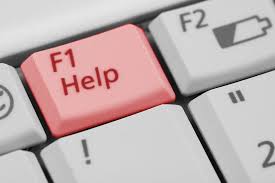 Traditionally, low-income students have been excluded from higher education, or they have faced obstacles that make graduating from college extremely difficult. Programs like the Educational Opportunity Program are designed to provide the necessary support to disadvantaged students to enable their success in college and beyond.
In this article, I'll describe EOP, detail the advantages of participating in an Educational Opportunity Program, and let you know how to enroll.
What Is EOP?
The Educational Opportunity Program, or EOP, is a counseling and academic support program designed to help low-income and first generation college students succeed in college. A student is first generation if neither parent went to college. EOPs are state programs, and they're typically only for in-state residents of public colleges.
The purpose of these programs is to help students who face additional obstacles in higher education succeed academically and graduate. There are EOPs in a number of states, but it's not available in every state or at every college. Look at a school's website or contact its admissions office to see if it has an EOP.
EOP is available at California State University and University of California campuses. While each CSU campus has an EOP, the only UC schools that have an EOP are UC Berkeley, UC Davis, UC Santa Barbara, and UC Santa Cruz. However, there are comparable programs at the other UC schools.
Additionally, there are EOPs in New York at State University of New York (SUNY) schools and in New Jersey at schools like New Jersey Institute of Technology, Rider University, and Seton Hall University. There are similar programs at state colleges in New Jersey through the Educational Opportunity Fund (EOF).
I also found EOPs at Oregon State and University of Washington.
Most campuses that offer EOP provide a summer program for EOP students to help them transition to college and prepare for college life. The students get to live on campus and strengthen their academic skills before college starts.
During the academic year, EOP offers counseling, mentorship, and academic advising for enrolled students to help them succeed academically. Furthermore, EOP offers students career advice and preparation for graduate studies. Also, some programs provide financial assistance, including offering grants and waiving or deferring certain fees.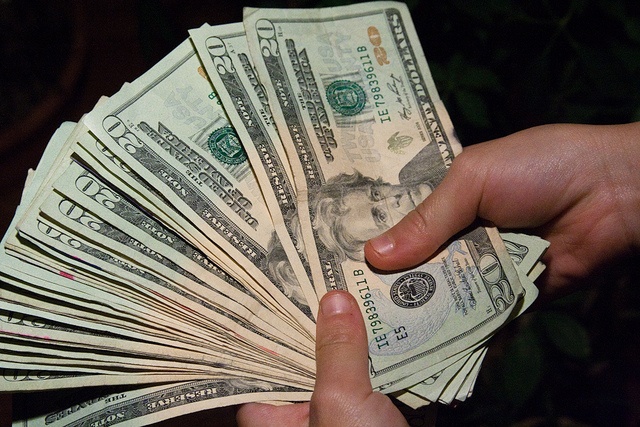 Steven Depolo/Flickr
How Is EOP Eligibility Determined?
Eligibility does vary by campus, but it's typically based on income requirements, meaning that your family's income must be below a certain amount for you to qualify for the program. Each state's income threshold is slightly different. As an example, at CSUs, the maximum income for a family of four is $46,400.
At CSUs, you must meet EOP income criteria to be eligible for EOP. If your family income exceeds the guidelines, you may still be considered for EOP if your demonstrated Expected Family Contribution is less than $1,500.
Check this page for the income requirements for SUNY schools. At SUNY schools, EOP is also designed for students who don't meet the normal admission requirements but show academic promise.
Here are the income requirements in New Jersey.
For most EOPs, only in-state residents and US citizens or permanent residents are eligible for EOP. In California, undocumented immigrants who qualify for in-state tuition through AB540 are also eligible for all California EOPs.
Generally, EOP eligibility guidelines are less strict at UC campuses. At UC Berkeley, any low-income, first generation, or historically underrepresented students (African-American, Chicano/Latino, and Native-American) are eligible for EOP. At UCSB, EOP services all students but focuses on low-income and first generation undergraduates.
Why Should You Join EOP?
If you apply to a school that has an EOP and you're eligible, I highly recommend trying to join the program. Not only can you receive financial benefits but also the transitional summer program and advising can help you be successful in college and beyond.
Many EOP students come from under-resourced schools and don't enter college as prepared as their more affluent peers. Furthermore, because these students may not have parents or family members who are knowledgeable about college, they're not able to get the same guidance as other students, unless they participate in programs like EOP.
Also, low-income, first generation college students can feel isolated on college campuses and have a hard time relating to their fellow students who come from more privileged backgrounds. EOP can help you find a community of students with backgrounds similar to yours, and you can receive counseling and mentorship to help you deal with the struggles that come from being a low-income, first generation college student.
Many of the students I worked with joined EOP. Generally, they were grateful for the program, and I believe all of the students I know who were in EOP ended up graduating from college.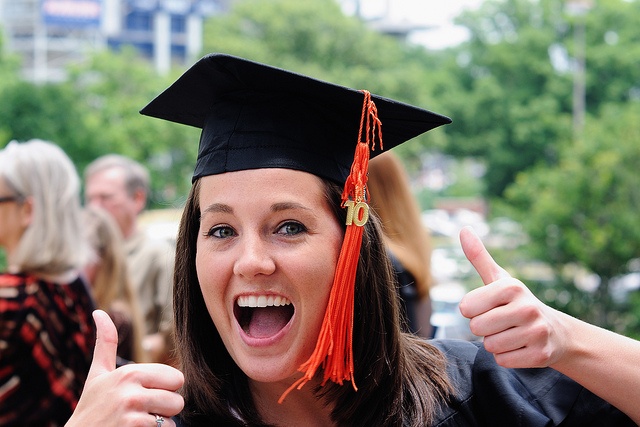 Ralph Daily/Flickr
How Do You Enroll in EOP?
Typically, there is an application process to become part of EOP. Your financial information may be verified from your/your parents' tax returns or the information you provide on your FAFSA. Check a school's website or contact the EOP office if you have any questions.
For CSUs, if you are interested in enrolling in EOP, you must complete a supplemental application, which is more demanding than most schools'. In addition to providing basic information, you have to provide recommendations and answer short answer questions. Not only do you have to meet the basic requirements but also you must be a motivated student who would appear to benefit from EOP.
For UCs, you just have to enter additional information on your UC application if you're interested in EOP. Also, you should indicate your interest in your UC personal statement.
For SUNY schools, submit the regular application and indicate your interest in EOP. You may be asked to fill out additional forms and provide documentation.
What If a School Doesn't Have EOP or You're Not Eligible?
If you're interested in participating in EOP but the schools you want to apply to don't have an EOP or you're not eligible, you may still be able to take advantage of support services to help you succeed in college. Look on the school's website for support services. If you're a low-income or first generation student, you can contact the admissions office to ask about specific support programs for low-income or first generation students.
On Big Future, you can search for schools with support services for low-income or minority students. Additionally, on each school's profile, you can view the types of support services that are available.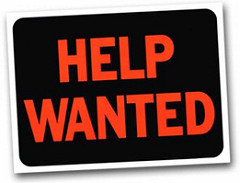 Paul Townsend/Flickr
What's Next?
If you're stressing the cost of college, read this article to learn how to get a full ride scholarship. Maybe you're wondering whether or not college is right for you. Make an informed decision and decide for yourself if you should go to college.
Finally, make sure you know how to research and choose a college.
Want to improve your SAT score by 160 points or your ACT score by 4 points? We've written a guide for each test about the top 5 strategies you must be using to have a shot at improving your score. Download it for free now:
Have friends who also need help with test prep?
Share this article!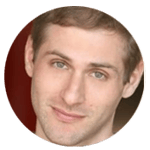 About the Author
Justin has extensive experience teaching SAT prep and guiding high school students through the college admissions and selection process. He is firmly committed to improving equity in education and helping students to reach their educational goals. Justin received an athletic scholarship for gymnastics at Stanford University and graduated with a BA in American Studies.
Get Free Guides
to Boost Your SAT/ACT