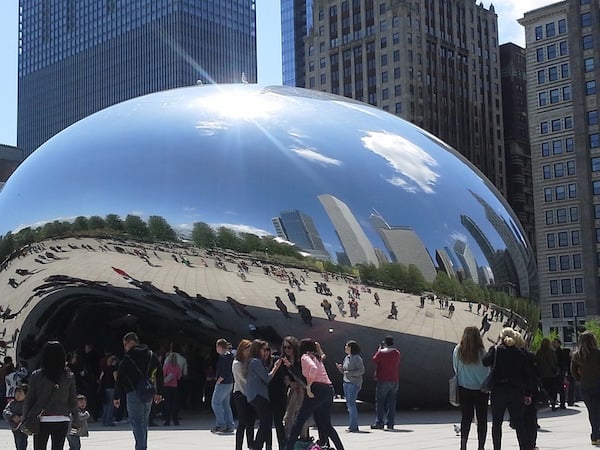 In this guide, I'll be discussing the old Northwestern University's Midwest Academic Talent Search Program, or NUMATS. NUMATS provided advanced tests to younger students to find their academic strengths and weaknesses and to suggested academic supplements to help these gifted students thrive.

As of 2022, NUMATS is no more. Northwestern has replaced NUMATS with the Northwestern Center for Talent Development. The Northwestern CTD offers the same above-level testing for students and and lots of summer programs, and it has expanded some of its other offerings as well. You'll be able to learn more about the Northwestern CTD in our complete guide.

But if you want to learn more about the legacy NUMATS program and get additional tips for making your Northwestern CTD application stand out...read on!

While you can read all about this program on the NUMATS website, the information can be difficult to dissect. That's why we've put it into this easy-to-read guide. I recommend reading the entire guide, but I've created a Table of Contents that lists the specific sections to help you find whatever information you need.


What Is the NUMATS Talent Search? What Do You Do in the Program?
NUMATS is a program that offers advanced children above-grade-level testing to accurately measure their academic strengths. Depending on how well they perform on the tests, there may also be other programs available to participants.
While students are already tested in school, if you or your child scores above the 95th percentile on their standardized tests, the score isn't telling you what your child knows beyond what was covered on the test. NUMATS provides students with the opportunity to take certain tests years before they normally would. For example, the PSAT test, typically given in eighth grade, is offered to students in grades three through six, and the ACT and SAT, typically taken in 10th or 11th grade, are offered to students in grades six through nine.
After students take one of the tests, they receive recommendations on areas they can improve in, and, depending on their score, they may be offered an invitation to participate in supplemental programs. These supplemental programs include online, weekend, and summer programs.
Supplemental programs offer advanced, unique courses to students that allow them to be appropriately challenged and learn more about a subject of interest to them. Some supplemental programs last only a single weekend while others run for multiple weeks or weekends. Supplemental programs can be online or in-person classes, depending on the specific course.
Who's Eligible for the NUMATS Program?
Students in grades three through nine who meet one or more of the following criteria can enroll in the program:
Participated previously in NUMATS or another talent search program.
Qualify for their school's gifted or advanced academic program.
Be recommend by a teacher or parent, based on their exceptional verbal or mathematical reasoning skills, consistently high level of performance on demanding coursework, or repeated requests for more challenging academic experiences.
Meet grade-level assessment criteria in either verbal/reading or math on a nationally normed or state achievement test.
What Are the NUMATS Test Dates for 2020-21?
The testing window for the 2020-2021 NUMATS program is September 2020 to July 2021.
The PSAT, SAT, and ACT tests are offered through NUMATS year round. There are test centers throughout the US, so you can participate in NUMATS no matter where you live. You can search for a test date at a test center near you through the NUMATS website.
Why Should You Participate in NUMATS?
When you participate in NUMATS, you're provided with test preparation materials. After you take a test and receive your scores, you'll get recommendations for selecting future classes and extracurriculars in math, science, social science and the humanities based on your scores. Also, you'll receive instructional resources for use at home and in the classroom. For high scorers, there will be an award ceremony at Northwestern with scholarships presented to first-place scorers.
Depending on your score on the tests, you may receive invitations to Northwestern's other gifted programs. As I mentioned before, these programs include online, weekend, and summer programs, and are offered to students ages 4 through 17.
Through these supplemental programs, students can take advanced, unique classes that allow them to be appropriately challenged and learn more about a topic of interest to them. However, if you live far from Northwestern, you may be limited to participating in online and summer programs.
There are tons of benefits to participating in NUMATS' programs! These courses can help you connect with other gifted students and will push you to rise to your full potential. In addition, you get to test out subjects you're interested in (such as playwriting or rocket science) at a young age to see if you might want to pursue a career in that field. It's great to get this exposure at a younger age rather than wasting time and money in college debating what you should major in.
For students in high school, you can also get access to AP courses online for which you can get college credit. If you've never heard of AP, learn more about AP classes in our other guide.
With all of that said: we highly recommend doing NUMATS if you qualify and can afford it.

How To Apply and Application Requirements
You apply through the NUMATS website by creating an account. The application requirements are the same as the eligibility requirements listed above. As I said before, you need to meet one of the following requirements and provide proof in your application:
Previously participated in NUMATS or another talent search program
Participate in the gifted program or advanced academic program at your school
Meet grade-level assessment criteria in either verbal/reading or math on a nationally normed or state achievement test
Can provide a teacher or parent letter of recommendation stating you're performing at a consistently high level in verbal/reading or math.
How Much Does NUMATS Cost?
The exact cost of taking the NUMATS test is $83 to $113, depending on which test you take. This fee covers the cost of taking the test and the cost of the NUMATS program (which includes access to all of the benefits listed above in the "Why Participate" section).
Is There Financial Aid? How Do You Apply For It?
Yes, NUMATS offers need-based financial aid only for applicants who qualify for other federally subsidized programs (such as the National School Lunch Program). Financial aid can be requested when you register for NUMATS online.
To apply for financial aid, you must submit a letter stating you meet the financial aid eligibility criteria. The letter must be written on school letterhead and signed by a school official. Here is an example of a financial aid eligibility letter. Submit the letter to NUMATS by your chosen test's registration deadline via email at numats@northwestern.edu.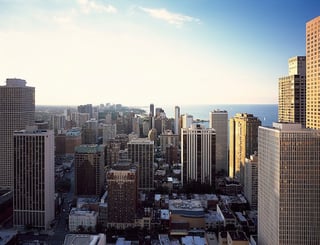 Tips on How to Get a High Score
You should try to score high on your NUMATS test (PSAT, SAT, or ACT) because if you score high enough, you can qualify for the amazing supplemental programs I mentioned above, as well as scholarships. First place scorers are invited to an award ceremony at Northwestern and presented with scholarships. Additionally, depending on your score, you could be offered grants to participate in the supplemental programs (mentioned earlier) in partnership with the Jack Kent Cooke Foundation.
If you're hoping to do well in the NUMATS program, you'll want to do a lot of PSAT, SAT, or ACT prep. We've got great resources to help you prepare for the SAT and the ACT. You should check out our online prep course for PSAT preparation or consider taking some PSAT practice tests.
What's Next?
Learn about other pre-college programs such as the Emory Pre-College Program.
Not sure where you want to go to college? Learn how to do college research right. Not sure how you'll pay for college? Check out our guide to paying for college.
Trying to decide where to go to high school? Learn how to compare high schools using SAT or ACT score.
Want to improve your SAT score by 160 points or your ACT score by 4 points? We've written a guide for each test about the top 5 strategies you must be using to have a shot at improving your score. Download it for free now:
Have friends who also need help with test prep?
Share this article!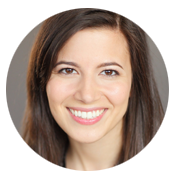 About the Author
As an SAT/ACT tutor, Dora has guided many students to test prep success. She loves watching students succeed and is committed to helping you get there. Dora received a full-tuition merit based scholarship to University of Southern California. She graduated magna cum laude and scored in the 99th percentile on the ACT. She is also passionate about acting, writing, and photography.
Get Free Guides
to Boost Your SAT/ACT