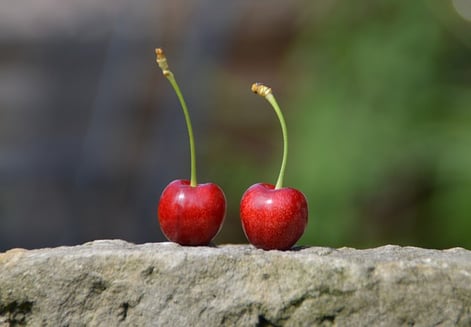 Standardized test scores are an important component of the college application process. However, since most people take the SAT multiple times, it's not always clear which scores colleges will look at when judging an applicant's potential. In this article, I'll give you an overview of which SAT scores colleges use in the admissions process.
The Basics
When colleges look at your SAT scores, they will usually consider your composite score more strongly than the scores from individual sections. Some more specialized tech and engineering schools (think a school like MIT) will be interested to know what your Math scores are because these schools place a high value on quantitative reasoning abilities. However, they will still look at your composite score to make sure that your overall academic abilities will allow you to keep up in college.
Schools may use different scores to judge your application based on what you decide to send them and what their individual score policies are. Some schools require SAT scores but use Superscoring and allow Score Choice, some schools ask that you send all of your SAT scores, and some schools don't require you to submit the SAT at all. I'll discuss the various possible scenarios in the next two sections.
Score Choice and Superscoring
Score Choice and Superscoring are two policies that will affect which scores colleges look at when evaluating your performance on the SAT. Score Choice is under your control; you can decide whether or not to send your scores from each test date to colleges. If you choose to send scores from just one test date, those are the only scores that a college will look at in judging your application.
With Score Choice, you're only allowed to send full score reports. You can't, for example, send your Math score from one test date and your Reading and Writing scores from another date. Score Choice is a good option if you performed particularly poorly on one test date and don't want to advertise it to colleges. If you don't use Score Choice when sending SAT scores to colleges, they will look at all of your test scores.
In many cases, colleges will use a process called Superscoring to make judgments about your scores as a whole. Superscoring is when colleges combine your best score from each section on the SAT across different tests to create your best possible composite score.
Say you took the SAT twice. The first time you got a 700 on Critical Reading, a 650 on Math, and a 710 on Writing, and the second time you got a 670 on Critical Reading, a 700 on Math, and a 750 on Writing. A college that uses Superscoring would take the 700 on Critical Reading, the 700 on Math, and the 750 on Writing and combine them into your best possible composite score of a 2150 rather than using the slightly lower composite scores of 2060 and 2120 from the two individual test sessions. See this article for a list of colleges that Superscore the SAT.
In general, even if they don't use Superscoring, most schools will look at your highest scores. Colleges don't want students to get too stressed out about any one test date. Taking the highest score also means that colleges can boost their score statistics and improve their reputations, so it's a win-win.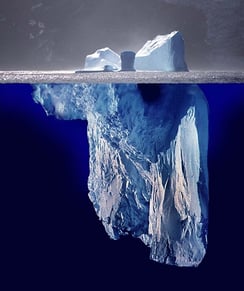 Colleges will usually only look at the tip of your metaphorical SAT iceberg.
What About the New SAT?
With the arrival of the new SAT, there's another issue to consider: How will colleges view the new scores, and will they superscore between the old and new versions of the test if you submit both? The consensus is that colleges will NOT superscore between the two different versions of the test. The changes are too significant for superscoring between tests to be a valid method of assessing scores. You will be able to submit scores from both the old and new SAT (at least for the time being), but each set of scores will be viewed completely separately.
Exceptions and Special Cases
There are some exceptions to these general rules about which scores colleges consider. Some schools only look at Critical Reading and Math scores and don't care about Writing scores (including the essay). There are a couple reasons why they might do this.
Since the Writing section was only added in 2005, it doesn't have as much data as Critical Reading and Math to back it up in terms of how accurately it predicts success in college. The Critical Reading and Math sections are given more weight because many colleges believe that a student's level of college preparedness can be determined by looking at the scores for these sections alone. Critical Reading and Math scores are often used as benchmarks to determine whether a student should place out of introductory classes during their freshman year.
Other schools don't require you to submit scores at all! These "test optional" schools won't look at any of your scores unless you decide to submit them. More and more schools have decided to loosen their standardized testing requirements based on these tests' limited predictive value of success in college academics. These colleges want to give students a choice about how they present themselves in their applications. If a student feels that their test scores are not representative of their academic ability, then they may choose not to submit them. If you do submit your scores, you can expect these colleges to consider them just like schools that explicitly require SAT scores.
Some schools are also "test flexible." This means that they do require you to submit test scores in some form, but they don't have to be from the SAT or ACT. NYU, for example, will allow students to submit three AP test scores or three SAT Subject Test scores in lieu of the regular SAT or ACT. These policies vary from school to school, but they cater to students who want to demonstrate mastery in an academic area that's not explicitly covered by the regular SAT.
There is only one college, Hampshire College, that is currently "test blind." This means that they won't look at any of your test scores in judging your application.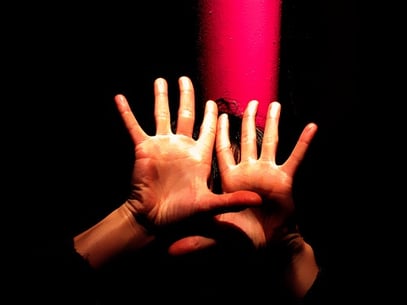 DON'T SHOW ME YOUR SCORES! DON'T YOU KNOW I'M TEST BLIND??
Conclusion
Most colleges will only see the scores that you want them to see. Through Score Choice and Superscoring, the vast majority of schools give you the option of sending just your best scores, or they will formulate your best possible score based on your performance across different test dates.
For the most part, colleges are only looking at your best composite SAT score or a composite score that represents a combination of your best scores on each section of the test. You can submit both old and new SAT scores for the time being, but colleges won't superscore between the two versions of the test.
Some schools don't require you to submit the SAT or will only look at certain sections of the test. You should check the websites of the colleges that interest you to see whether they might have special policies towards test scores. With these types of schools, you have even more choice as to how you present yourself on your application. You can decide to leave your scores out of the equation completely.
Which SAT score colleges use to judge applicants depends on the policies of each institution, but most schools that explicitly require you to send in your SAT results will use your highest scores.
What's Next?
Now that you know which scores colleges use in the admissions process, you can set a score goal for yourself. Read our article on what a good SAT score might mean for you.
If you're currently working on improving your SAT scores, take a look at this list of quick tips that will help you adjust your strategy appropriately.
The most important part of this whole process is sending in the score reports. Read more about how to send your SAT scores to colleges and whether you should send the four free SAT score reports that you get with each test.
Ready to go beyond just reading about the SAT? Then you'll love the free five-day trial for our SAT Complete Prep program. Designed and written by PrepScholar SAT experts, our SAT program customizes to your skill level in over 40 subskills so that you can focus your studying on what will get you the biggest score gains.
Click on the button below to try it out!
Have friends who also need help with test prep?
Share this article!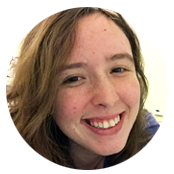 About the Author
Samantha is a blog content writer for PrepScholar. Her goal is to help students adopt a less stressful view of standardized testing and other academic challenges through her articles. Samantha is also passionate about art and graduated with honors from Dartmouth College as a Studio Art major in 2014. In high school, she earned a 2400 on the SAT, 5's on all seven of her AP tests, and was named a National Merit Scholar.
Get Free Guides
to Boost Your SAT/ACT