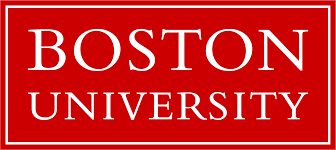 If you're applying to Boston University, you'll need to respond to the Why Boston University essay prompt. The Why BU essay is a required element of your application and a great way to show the BU admissions committee why Boston University is the right fit for you, and vice versa.
In this article, we'll break down the Why Boston University essay prompt, give you ideas for what to talk about in your own essay, and offer tips for writing an essay that's sure to wow the admissions committee.
The Why Boston University Essay Prompt
The Why BU essay prompt is short and simple:
What about being a student at Boston University most excites you?
See? Easy!
In your Why BU essay, you have 250 words to explain to the admissions committee why you love Boston University and why you're a great fit for the school.
While 250 words is enough space to express yourself clearly, you'll want to be concise and clear in your messaging so you can communicate effectively and get a strong reaction from your essay readers.
What Is the Purpose of the Why BU Essay?
Many schools require a "Why this college" essay. Why? Because colleges want to see that you really want to attend their school. Students who love their schools are more likely to be active and happy students—and, later, active and happy alumni. Your essay should show the admissions committee that you really love Boston University, which will make them feel more confident you'll be a great addition to the campus.
If your essay is generic or not specific to Boston University, the admissions committee will worry you're not invested in attending. They might even think you don't care about getting into their university, which could cause them to pass over your application in favor of that of another student who really wants to attend.
Basically, Boston University wants to make sure you know and value what they offer, and they also want to assess how you'll take advantage of the many opportunities on BU's campus to further your academic and professional career.
What Should I Write About in My Why BU Essay?
So what should you write about in your Why BU essay? You'll need to identify concrete reasons why BU is your dream school. Here are three ideas for topics you could use.
#1: A Specific Course or Professor You'd Like to Study With
One of the ways to demonstrate your excitement for attending BU is by highlighting a specific course you'd like to take or professor you'd like to study with. Universities don't share their course schedule or their professors, so the offerings at BU are unique to BU. If you highlight a particular class, this shows why you're interested in taking advantage of BU's academics.
You should have a concrete reason for wanting to take this class or study with this professor. Tie your interest to your long-term professional goals so that the admissions committee sees how attending BU will help you invest in your future.
If you go the professor route, make sure you highlight why this professor is so special to you. Are they a leader in their field? Have they done interesting research lately? Are they known for teaching in a unique way?
Whatever the reason, be sure it's strong—you don't want to feel as if you're inventing something!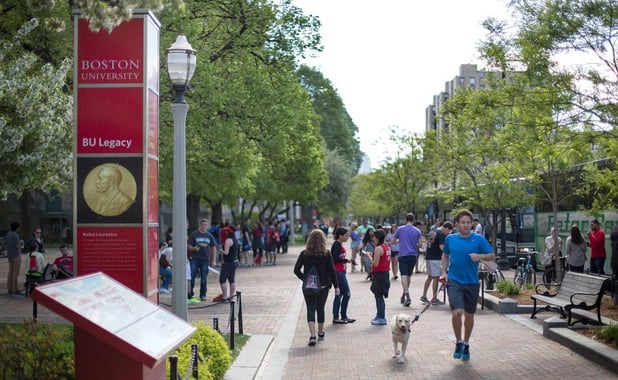 #2: An Interaction You Had With a Current or Former Student
Talking about BU with a current or former student stresses your passion for the university and highlights that you've taken the initiative to learn more. Students are able to speak to the vibe on campus as well as why Boston University is a great place to spend four years.
Name-dropping a current or former student will show that you really believe Boston University is the right school for you.
When you're recounting your conversation, remember that your reasons don't have to be particularly highbrow or impressive. You can talk about how you were excited to learn about the intramural kickball teams, for instance. Just pick specific reasons that your conversation resonated with you.
#3: A Program You're Excited About Participating In
Boston University has a number of unique programs, including an Honors College, Film/Television department, and several Engineering programs. If you want to participate in a specific program, you can talk about that in this essay.
Be sure to highlight specific features of the program that are important to you, whether that's getting to do experiential learning in the Honors College or taking part in BU's television channel. Whatever the program, take care to highlight a few specific features and explain why they're important.
3 Tips for Writing an Amazing Why Boston University Essay
You want your Why Boston University essay to be as strong as possible. Here are some tips to make that happen.
#1: Be Authentic
The point of a college essay is for the admissions committee to have the chance to get to know you beyond your test scores, grades, and honors. Your admissions essays are your opportunity to make yourself come alive for the essay readers and present yourself as a fully fleshed-out person.
You should, therefore, make sure that the person you're presenting in your college essays is your authentic self. Don't try to emulate what you think the committee wants to hear or try to act like someone you're not.
If you lie or exaggerate, your essay will come across as insincere, which will ultimately diminish its effectiveness. Stick to telling real stories about the person you truly are—not who you think BU wants you to be.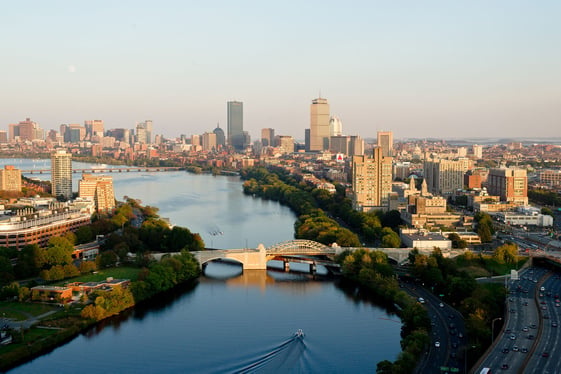 #2: Be BU-Specific
Nothing about your Why BU essay should be generic or impersonal. The more specific you can be when answering this prompt, the better.
Don't say Boston University has great academics, caring professors, and an interesting student body. The admissions offers don't need you to tell them that! Similarly, don't talk about why you want to go to school in Boston. There are hundreds of colleges in Boston—you need to highlight why this school in particular is the right one for you.
Everything you write about in your Why Boston University essay should be specific to Boston University, from the names of the professors and the courses to the feeling you had while visiting the campus. The more authentic you are, the more your passion for BU will stand out.
Do your research so you're able to give specifics.
#3: Submit Your Best Work
Your Boston University essay should be edited and proofread, free of spelling and grammar errors. Make sure to run your essay through a spelling and grammar check before you submit it.
It's a good idea to have someone else read your Why Boston University essay, too. You can seek a second opinion on your work from a parent, teacher, or friend.
Ask them whether your work represents you as a student and person. Also, have them confirm that you haven't missed any small writing errors. Having a second opinion will help your work be the best it can possibly be.
Recap: What to Know About the Why Boston University Essay
The Why Boston University essay is your place to demonstrate your passion for BU and why you hope to attend.
You should include the following in your essay:
Specific examples of why BU is the right school for you
Authentic statements about your interest in BU
You should not include these things, however:
Examples that can apply to any university, not just BU
Anything that indicates you're not that interested in attending BU
Good luck with your Why BU essay!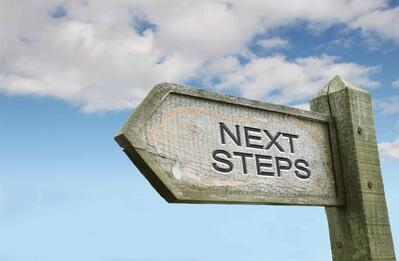 What's Next?
Need help mastering the other essays for Boston University? We have an article that breaks down all the essays you need to apply to BU.
Haven't started your Common Application yet? No problem! We've got you covered with tips and tricks to make your application stand out from the crowd.
Are you worried about standardized tests and their role in your college application? Read this article to find out when these tests might not matter for you. You should also take a look at this list of colleges that don't require SAT scores.

Want to write the perfect college application essay? Get professional help from PrepScholar.
Your dedicated PrepScholar Admissions counselor will craft your perfect college essay, from the ground up. We'll learn your background and interests, brainstorm essay topics, and walk you through the essay drafting process, step-by-step. At the end, you'll have a unique essay that you'll proudly submit to your top choice colleges.
Don't leave your college application to chance. Find out more about PrepScholar Admissions now:
Have friends who also need help with test prep?
Share this article!
About the Author
Hayley Milliman is a former teacher turned writer who blogs about education, history, and technology. When she was a teacher, Hayley's students regularly scored in the 99th percentile thanks to her passion for making topics digestible and accessible. In addition to her work for PrepScholar, Hayley is the author of Museum Hack's Guide to History's Fiercest Females.
Get Free Guides
to Boost Your SAT/ACT