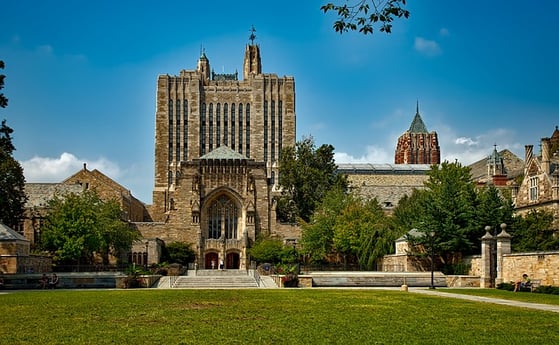 For students applying to Yale, the "Why Yale" essay may seem straightforward, but it can also be very intimidating due to its low word-count limit and the specific nature of the prompt.
You might be wondering what you can write to make sure your application stands out from the crowd...and gets you accepted!
In this article, we're going to:
Break down the "Why Yale" essay
Explain what the university is looking for in your response
Suggest topics to write about that'll help you make an impact
Give a "Why Yale Essay" sample to get inspiration from another student's answer
So let's dive in!
The "Why Yale" Essay Prompt
What is it about Yale that has led you to apply? (125 words or fewer)
Wow! This is a short essay prompt. You might be wondering what you can possibly write about to stand out from other applicants with such a brief assignment.
For instance, you may be thinking that everyone applies to Yale for the same reason: the school's stellar academic reputation.
While that's undoubtedly true, the admissions committee already knows that Yale is a great university. The admissions committee wants to know why you'd rather go to Yale than any of the other Ivy League universities or other top schools in the world.
What Is the Purpose of the "Why Yale" Essay?
Why do schools like Yale require you to answer a "why this school" essay?
No matter which schools you're applying to, this type of prompt is one of the most common that you'll see on your college applications.
Why? Because colleges want to see that you really want to attend their school. Students who love their school are more likely to be active and happy students—and later, active and happy alumni.
In short: your essay should show the admissions committee that you really love Yale, which will make them feel more confident that you'll be a great addition to the campus.
Because the "why this college" type of essay is common, it might be tempting to recycle one you wrote for a different school and plug it into your Yale application. That's not a good idea!
If your essay is generic or nonspecific to Yale, the admissions committee will worry that you're not invested in going to Yale. They may even think that you don't care about getting into Yale, which could cause them to pass over your application in favor of another student's who really wants to attend Yale. The admissions committee wants to accept students who will attend Yale the next year.
Basically, Yale wants to make sure you know and value what they offer, and they also want to assess how you'll take advantage of the many opportunities on Yale's campus to further your academic and professional career.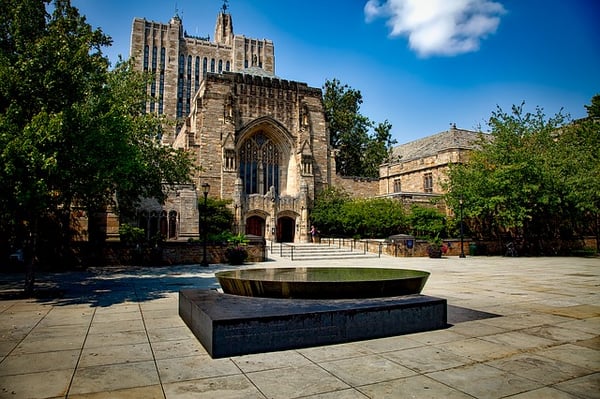 What Should You Write About in Your "Why Yale" Essay?
Yale might be best known for its academics but there are many features of the university that you can talk about for your essay. Here's a list of potential topics:
Majors or classes you're especially interested in
Professors whose work you admire and whom you'd like to study with or conduct research with
Extracurriculars that you'd be interesting in joining
Research opportunities you'd like to have
Current and past Yale students you've met who you admire
Volunteer opportunities
Professional opportunities
Campus life
You should make sure that the points you choose are unique to Yale itself. For instance, Yale's residential college system is very unique and creates a different campus life experience than most universities. Talking about how you appreciate that feature of Yale's campus will show that you have done your research and like Yale's unique features.
No matter which topic you choose, you should be sure to connect it back to your own interests.
For instance, if you talk about a professor whose work you admire, describe how studying under that professor will help your academic career.
Your answer to this prompt must be specific; you can't just say that you are intrigued by Yale's stellar faculty. You need to give examples of which faculty members you want to learn from. Focus on your chosen feature of Yale, how it relates to you as a student and person, and how Yale can help you achieve your future goals.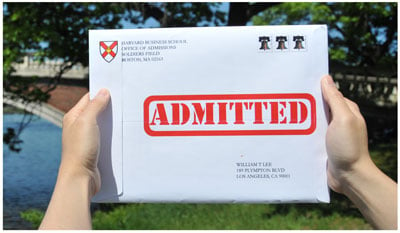 Want to get into Yale or your personal top choice college?
We can help. PrepScholar Admissions is the world's best admissions consulting service. We combine world-class admissions counselors with our data-driven, proprietary admissions strategies. We've overseen thousands of students get into their top choice schools, from state colleges to the Ivy League.
Learn more about PrepScholar Admissions to maximize your chance of getting in.
Tips for a Great Response to the Why Yale Essay
Regardless of how you decide to answer this prompt, there are four tips everyone should keep in mind to make sure they're fully answering the question, giving the information Yale wants to see, and making sure they stand out from other applicants.
#1: Do Your Research
Before you begin writing your response to this essay prompt, you should know exactly why you want to attend Yale. There are multiple ways to do this research. You can check out the school website or course catalog. You could also schedule a campus visit, meet with an alum or current student, or chat with a Yale professor.
#2: Be Specific
From your research, you should have come up with specific reasons why Yale is a great school for you. The more specific you can be when answering this prompt, the better.
Don't say Yale has great academics, caring professors, and an interesting student body. The vast majority of schools have that.
Instead, try to mention opportunities only Yale can provide, like specific professors, course names, extracurriculars, or research opportunities.
#3: Show Your Passion
Yale wants students who care a lot about their studies and their school, so make sure this comes across in their response. A bland statement like, "I am impressed by Yale's drama program" doesn't tell the school anything about you or help you stand out from other applicants.
You've done your research so you can mention specific qualities of Yale that have enticed you, and now you need to discuss specific qualities about yourself as well. Why does the drama program make you so excited? What do you want to get out of it? Be detailed, specific and honest.
Showing a passion that's unique to you will help differentiate you from other applicants and show Yale that you're going to take your studies seriously.
#4: Proofread
Your Yale essay should be the strongest example of your work possible. Before you turn in your application, make sure to edit and proofread your essays.
Your work should be free of spelling and grammar errors. Make sure to run your essays through a spelling and grammar check before you submit.
It's a good idea to have someone else read your "Why Yale" essay, too. You can seek a second opinion on your work from a parent, teacher, or friend. Ask them if your work represents you as a student and person. Have them check and make sure you haven't missed any small writing errors. Having a second opinion will help your work be the best it possibly can be.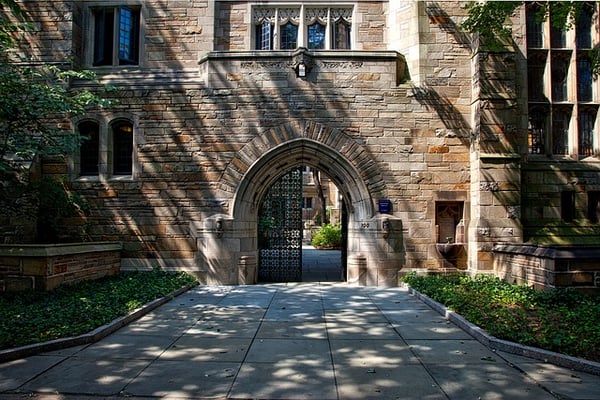 "Why Yale" Essay Sample and Reasons Why It Works
To help you get a better idea of what a great response to this prompt can look like, below is a "Why Yale" essay sample that we wrote. We'll also explain what makes it an excellent response.
The first song I could sing was Puccini's "O mio babbino Caro." I don't think that my mother realized she was sparking a love for opera by teaching me a party trick. That love has grown into a driving ambition and a door into my favorite areas of study: history, drama, language, and music. As a college student, I have always hoped to combine all of these fields.
While visiting Yale, I took a voice lesson from a mezzo soprano from the School of Music. She told me about how she studied Roman and Greek literature, leading her to specialize in baroque opera. Her inclusive approach to her craft inspired me and let me know that I can do the same at Yale. I cannot imagine giving up the study of language and history in favor of music, and at Yale I wouldn't have to.
Let's take a look at what makes this "Why Yale" essay work well.
#1: Answers the Prompt Specifically
This essay gives examples of personal experience with the school and reveals an applicant who did their research. The applicant is clearly interested in the music program at Yale, since he or she has taken a lesson with a student and talked with the student about their experience.
#2: Gives Details About a Program
The applicant's essay illustrates that they know the subjects they want to study at Yale: music, language, and history. They also show that they took the initiative to seek out a current vocal student to assess the kind of skills that could be gained by Yale's program.
#3: Shows Where the Applicant Fits In
It's clear from reading this essay where the author sees him or herself at Yale. They've shown that Yale has opportunities they want to take part in and contribute to, and they tie this into their academic goals for the future.
#4: Shows Interaction With Current Students
The applicant's experience with a current student is the main feature of this essay. It shows that the student had the foresight to take a lesson with someone who was a product of the school's undergraduate music program, and the evidence that she collected to support her goal of finding a school that wouldn't limit her learning experience to music alone.
Recap: Writing a Great "Why Yale" Essay
Your "Why Yale" essay can help give the admissions teams a good idea of why Yale is a great fit for you. The purpose of this essay prompt is for you to show Yale that you've done research on their school, feel it's a good fit for you, and already know some of the opportunities at the school you want to make the most of.
In your Yale essay, you can write about multiple topics, including academics, the student body, extracurriculars, and research opportunities. When writing your essay for this prompt, be sure to do lots of research on the school, be specific, show your passion, and mention plans you have for the future. Looking at "Why Yale" essay examples can also help, though they are hard to find.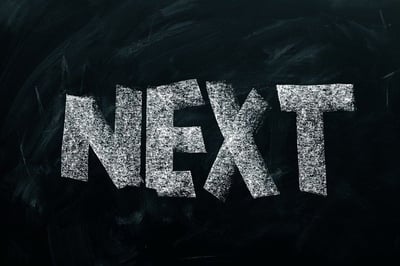 What's Next?
Getting into college requires a strong application, including SAT/ACT scores. Wondering how high of an SAT score or ACT score do you need to get into your top colleges?
Worried about paying for college? Here's a complete guide to figuring out how much college will cost for you.
Know exactly what you want to study in college? Check out some of our best-of-specialty-school lists, including the best film schools, best video game design schools, best journalism schools, and best creative writing schools.

Want to write the perfect college application essay? Get professional help from PrepScholar.
Your dedicated PrepScholar Admissions counselor will craft your perfect college essay, from the ground up. We'll learn your background and interests, brainstorm essay topics, and walk you through the essay drafting process, step-by-step. At the end, you'll have a unique essay that you'll proudly submit to your top choice colleges.
Don't leave your college application to chance. Find out more about PrepScholar Admissions now:
Have friends who also need help with test prep?
Share this article!
About the Author
Hayley Milliman is a former teacher turned writer who blogs about education, history, and technology. When she was a teacher, Hayley's students regularly scored in the 99th percentile thanks to her passion for making topics digestible and accessible. In addition to her work for PrepScholar, Hayley is the author of Museum Hack's Guide to History's Fiercest Females.
Get Free Guides
to Boost Your SAT/ACT