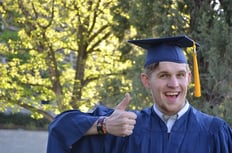 Getting ready to apply to college? If you are, I'm sure you've heard of the ACT and/or SAT. If you're unfamiliar with the basics of the ACT, make sure to learn about what the ACT is before continuing reading this article. Just how important is the ACT for your college applications? It is one of the most important pieces of your college application (if not THE most important piece).
In this guide, I'll explain why test scores are a key part of your application and how to determine the ACT admission requirements for your target schools.
Why Is the ACT Important to Colleges?
There are two main reasons for the importance of the ACT.
#1: Your ACT Score Is How Colleges Compare You to Other Applicants
While all college applicants come from different backgrounds, attend different high schools, took different high school classes, and did different extracurricular activities, all applicants will have taken the SAT and/or ACT (at least at non-test optional schools).
Since all students have taken the ACT (or SAT), admissions officers use it as a sort of normalizer. Your ACT score shows college admissions officers if your GPA and transcript are accurate representations of your academic ability. If your GPA is high but your ACT score is low, admissions officers may think your grades were inflated. However, if you have a 4.0 GPA with a perfect 36 SAT score, admissions officers will likely be impressed and think your GPA is reflective of your academic potential.
A high ACT score can also make up for a lower GPA. If you have a 3.0 GPA with a perfect 36 score, a college admissions officer may think your classes were too hard or that you simply matured and are now college ready as indicated by your ACT score.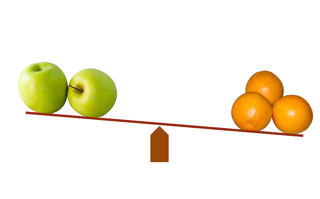 The ACT helps colleges compare you to other applicants.
#2: Colleges Are Judged by Their ACT Score Ranges
The ACT is so important to universities because admissions officers use it to judge your academic preparedness for college. However, your ACT score is also important to universities because if you're admitted, your ACT score will be incorporated into their annual ACT statistics.
Every year, colleges publish their freshman admit profile (see an example of Princeton's freshman admit profile). In this profile, colleges provide data on their admitted students. The data always includes either the 25th/75th percentile SAT/ACT scores (sometimes referred to as the middle 50%) or the average SAT/ACT scores of admitted students.
However, more often, the 25th/75th percentile is provided instead of average score. The 25th percentile score means that 25% of admitted students scored at or below that score (and therefore 75% of admitted students scored above). The 75th percentile score means that 75% of admitted students scored at or below that score (and therefore 25% of admitted students scored above). The average score is just what it sounds like, an average of all the admitted students scores.
The general public uses this data to make judgments about the selectivity of the school (the higher the ACT score range, the more competitive or "better" the public may think the college is). When you think of Ivy League schools such as Harvard, Dartmouth, Yale, you likely think, "Wow, those are good schools!"
Why do you think they are good schools? You might think of their alumni or campuses. However, many lower ranked schools such as Denison have beautiful campuses and famous alumni like billionaire Michael Eisner. You might think Ivies are prestigious due to their low admit rates, but there are other colleges with comparable admit rates to the Ivies. The reason you most likely associate Harvard, Stanford and other top colleges with excellence is due to their published ACT score ranges and their ranking.
When doing research on applying to colleges, you likely saw the US News & World Report ranking of US colleges. Every year, US News & World Report assembles their rankings based on several categories including the ACT scores of the college's students. If you attend that college, your ACT score will be factored into that college's overall national ranking in US News & World Report.
Top colleges such as Brown, Princeton, and Columbia want your ACT scores to be top notch so that it reflects well on their school. Even "second tier college" such as Vanderbilt, USC, and Emory care about your ACT score for this reason because these universities hope to continue to rise in the US News & World Report rankings.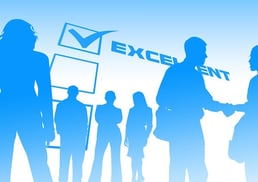 How do you find out if your ACT score is good enough? Keep reading!
W
hat Does This Mean for You?
Because schools value your ACT score so much in their admissions process, you need to make sure that you have an ACT score that fits their expectations.
How can you figure out what that ACT score expectation is?
Do you remember those ACT score percentiles I mentioned earlier? As a quick reminder,
schools publish an admit profile every year with either the 25th/75th percentile SAT/ACT scores (sometimes referred to as the middle 50%) or the average SAT/ACT scores of admitted students.
Admissions officers use this ACT score percentile data as the score standard for applicants.
Universities will be looking to accept applicants
who are in or above this range (or at or above the average).
That way the school is always getting the same or better caliber student (which means their rankings will either stay the same or increase).
At PrepScholar, we recommend trying to get your score at or above the 75th percentile score for your target school to give yourself the best chance of admission.
How To Find a Specific School's ACT Admission Requirements?
Where can you find the 25th/75th percentile ACT score for your target colleges? I suggest checking out our guide to finding your ACT score for your target school first. The simple route is to Google Search for "[College Name] ACT PrepScholar." That will bring you to our admissions page along with ACT score for your target school.
You'll be able to read about the average ACT score, along with the 25th/75th percentile ACT scores of admitted students, and you'll be able to use our nifty admissions calculator to determine your chances of getting into that school based on your GPA and SAT score.
Write down the 75th percentile ACT score listed on our admissions page for your target college. That should be your target ACT score.
What Can You Do To Improve Your ACT Score?
Now that you've found out your target ACT score, what can you do to reach it? If you haven't yet started preparing for the ACT, start with our complete study guides for ACT Science, ACT Math, ACT Reading, and ACT English. The first step to reaching your score is practice!
If you've already started preparing but are still seeing no improvement, consider changing your ACT strategy. We've prepared many great ACT strategy guides. Read them here and make sure you're incorporating these strategies. NOTE: not all strategies will work for everyone. Try out these strategies on your ACT practice tests. Try to figure out what works for you and what doesn't work for you.
If you've tried all of the strategies and are still seeing no improvement, you should consider hiring a tutor or trying PrepScholar's program. Don't worry! With the appropriate amount of time and effort dedicated, you should be able to reach your ACT score goal. Here at PrepScholar, we offer a 4 point increase guarantee.
Do you not have time for a prep program? Are you taking the ACT this month? Check out our ACT 10-day cramming guide. NOTE: I highly recommend against cramming as time spent studying is important to help you achieve your score goal!
What's Next?
Not sure where you'd like to go to college? Figure out how to find your target school.
Worried about the rest of your college application? We'll help you write a great personal statement and get excellent letters of recommendation.
Still not sure whether the SAT or ACT is right for you? Let's help you pick the right test for you!
Have friends who also need help with test prep?
Share this article!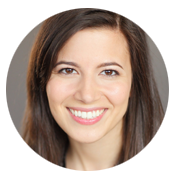 About the Author
As an SAT/ACT tutor, Dora has guided many students to test prep success. She loves watching students succeed and is committed to helping you get there. Dora received a full-tuition merit based scholarship to University of Southern California. She graduated magna cum laude and scored in the 99th percentile on the ACT. She is also passionate about acting, writing, and photography.
Get Free Guides
to Boost Your SAT/ACT