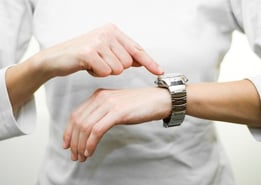 In addition to all your ACT studying, you need to prepare for test day. When exactly does the ACT start? What time will you hand in your scantron sheet, gather your arsenal of No. 2 pencils, and leave the test center? Is timing the same for all students, or does it vary by location?
This guide will go over the exact start and end time of the ACT so you can plan your Saturday morning. Assuming you haven't arranged an alternative testing date or other accommodations, what time do you need to arrive?
ACT Test Day: When Do You Need to Arrive?
You must be in the test center by 8:00 am at the very latest. Test administrators are strict about denying entrance to latecomers. Since students are usually admitted at 7:45 am, you should really aim to arrive between 7:30 and 7:45 am.
There's often a line of students waiting outside, so it's definitely a good idea to get there earlier than 7:45. You'll check in with your admission ticket and ID and find your room. Seats are assigned, but first you might have to store your bag and snacks somewhere outside of the testing room.
Once everyone is checked in and seated, the proctor will pass out the test booklets and scantrons. She'll give you instructions about how to fill out your personal details and take the ACT. All of this takes about 30 minutes to an hour, depending on how many students there are and how long it takes everyone to get settled in.
Although you'll arrive to the test center by 7:45, you'll actually start taking the ACT between 8:30 and 9:00. From the point you start in on your first English question, how long does the exam take?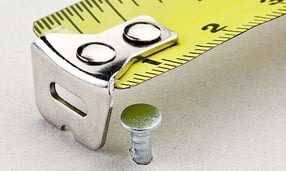 How Long Is the ACT?
Added together, the four multiple-choice sections of the ACT (English, Math, Reading, and Science) take a total of two hours and 55 minutes. With the 40-minute optional Writing section, this time increases to three hours and 35 minutes.
Here is an overview of the time you'll get on each ACT section (including breaks). I've also included exact start and end times (with the assumption that the test starts at 8:30 am).
ACT Section
Total Time
Start Time
End Time
English
45 mins
8:30 am
9:15

am

Math
60 mins
9:15

am

10:15

am

Break
10 mins
10:15

am

10:25

am

Reading
35 mins
10:25

am

11:00

am

Science
35 mins
11:00

am

11:35

am

Break (some students leave)
5 mins
11:35

am

11:40

am

Writing (optional)
40 mins
11:40

am

12:20 pm
TOTAL

3 hrs 5 mins (w/out Writing)

3 hrs 50 mins (w/ Writing)

—
—
Besides the four sections, you'll get a 10-minute break. This break is always after Math and before Reading. If you're taking the ACT with Writing, you'll also get a five-minute break first. If not, this is when you'll hand in your test and leave the testing center.
On rare occasions, some students might be asked to take an extra fifth section (lucky them). This section will come at the end of the test. Don't worry—it won't be scored. It's just used to test out material for future ACTs. The questions could be multiple choice or student-produced responses. In the past, this section has been just 16 minutes long.
Typically, without this rare extra section, the ACT is three hours and five minutes or three hours and 50 minutes (with the Writing section and breaks).
Apart from a slight variation in start time to get everyone checked in, though, are there any other differences in how long the test takes at different test centers?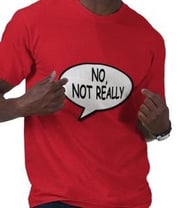 Are There Any Variations in the ACT Schedule?
The ACT should be three hours and five minutes or three hours and 50 minutes across the board. Since it's a globally administered admissions test, test-taking conditions should be standard for all students. The only exception involves accommodations for extended time or Special Testing.
Other slight variations in the ACT schedule might occur if a proctor isn't strict with break time, or if students take extra time to return to the test room. There could also be a delay if a proctor has to dismiss a student from the testing room, although she might wait until the test is over to deal with an issue so as not to interrupt everyone else. Generally speaking, everyone taking the ACT will get the same amount of time.
Because of this, you can know what to expect for your Saturday morning schedule and when to arrange to be dropped off and picked up.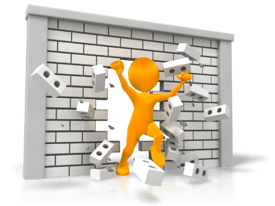 When Will You Leave the ACT Testing Center?
Students taking the ACT are generally dismissed around 12:15 pm, and those taking the ACT with Writing are dismissed around 1:15 pm. Beyond the test, it takes a few minutes for the proctors to collect everyone's tests and for the students to gather their belongings and leave. The proctor will dismiss everyone, and you'll be all done and free to go.
The ACT is a time-intensive, pressure-packed test for most students. Besides arranging your pick-up and drop-off times and knowing what to expect, though, is there anything else you can do to prepare for ACT test day?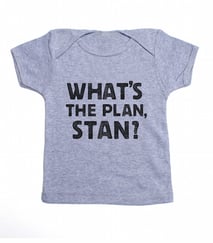 How to Plan Your ACT Test Day Schedule
The ACT is already stressful as it is—you don't want to add to your stress by running late or feeling clueless on test day.
Instead, you should familiarize yourself with exactly what's coming and have a plan for those things that are in your control, such as your schedule. You don't want to be rushing and diving through doors just before they close. That would just distract you, create anxiety, and be no fun for anyone.
Therefore, leave early and give yourself plenty of time to arrive at the test center by 7:30 am—7:45 at the latest. Pack your bag the night before with everything you need, such as No. 2 pencils and an approved calculator. Go to bed early, and eat a nutritious breakfast that will fuel your test-taking for the next few hours.
Bringing a snack and water for the break is a good idea, too. Don't underestimate the effects your physical state can have on your mental clarity! After all, who can focus on trigonometry problems when their stomach is rumbling for everyone to hear? Staying energized and hydrated, as well as taking advantage of your break time to move around out of your desk, will be refreshing and help you reset before diving into the challenging Reading section.
Put simply, prepare yourself so the morning of your test goes as smoothly as possible. Bring everything you need and know your exact testing schedule. Then by 12:15 or 1:15 pm, you'll be all finished and ready to celebrate completing the ACT!
What's Next?
Do you feel pressed for time on the ACT? Are you worried about getting to all the questions? Learn our expert strategies for how to stop running out of time on ACT Reading and ACT Math.
Did you know that more recent ACT practice tests are better representations of what you'll get on test day, while the older ones are a little too easy? At least, that's what test experts say. Read here about whether or not the ACT has been getting harder in the past few years.
Want to improve your ACT score by 4 points? We have the industry's leading ACT prep program. Built by Harvard grads and ACT full scorers, the program learns your strengths and weaknesses through advanced statistics, then customizes your prep program to you so you get the most effective prep possible.
Check out our 5-day free trial today:
Have friends who also need help with test prep?
Share this article!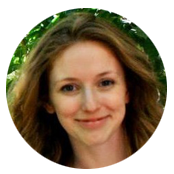 About the Author
Rebecca graduated with her Master's in Adolescent Counseling from the Harvard Graduate School of Education. She has years of teaching and college counseling experience and is passionate about helping students achieve their goals and improve their well-being. She graduated magna cum laude from Tufts University and scored in the 99th percentile on the SAT.
Get Free Guides
to Boost Your SAT/ACT