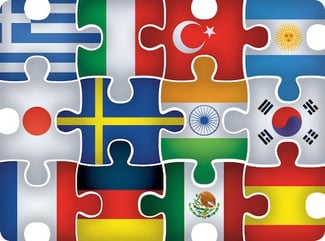 Unless a 4 year college has a test flexible policy, it requires the ACT or SAT from all its applicants. Since the ACT is meant to measure your academic skills for college classes that will be taught in English, there's no option for ACT dual language or ACT instructions in another language.
ESL and bilingual students have to take the ACT for many colleges. In a lot of cases, they have to take the TOEFL or IELTS, as well, to demonstrate their English language proficiency. The ACT is a tough test for all students, and its time and verbal demands make it especially challenging for English language learners.
Luckily, prepping for the ACT, once you have sufficient English language skills, can go a long way toward improving your scores. Let's go over what the ACT is all about and what you can do to get ready.
What's Tested on the ACT?
If you're looking for an ACT ESL or ACT in Spanish version, unfortunately you're out of luck. There's no option for ACT dual language for bilingual students. Having limited English proficiency doesn't count as a reason to get extended time, either. Only students with a documented disability may be approved for time accommodations.
The ACT has four sections, all of them in English: English, Math, Reading, and Science. They always come in that order. There's also the option of taking the ACT with Writing, which adds a 30 minute essay at the end.
A lot of non-native English speakers prefer the ACT to the SAT for a few reasons. One is that the essay is not required and not a part of the overall score, unlike on the current SAT. A second reason is that the ACT doesn't test as advanced, high level vocabulary as the SAT. Finally, a lot of students appreciate that the ACT has a Science section, which is more quantitative and less heavy on verbal skills.
The English section tests your knowledge of grammar rules and structure. You'll have to identify and fix sentence errors within paragraphs, along with rearranging ideas for a more logical organization. The Math tests pre-algebra, algebra, geometry, and trigonometry and comes in one long 60 minute section.
After Math is the Reading section. Reading presents passages and asks questions about main purpose, vocabulary, and inferences, among others. Finally, the Science section asks about biology, chemistry, physics, and earth sciences, but focuses less on facts and more on reasoning and interpretation skills within the field of natural sciences.
It doesn't test very advanced content knowledge, so you may have all the scientific background you need by 9th or 10th grade. Because of the Science section's emphasis on skills of interpretation and reasoning, it's sometimes likened to the Reading section even more than to the Math. Even so, a lot of ESL students find they can score more highly on the Math and Science sections.
The ACT is a time intensive, fast-paced test. You'll have to answer a lot of questions under limited time. this means you also have to have the language skills to answer questions accurately and quickly.
The good news is that the test is very coachable, and preparation goes a long way. Before starting to prep, you should ask yourself, What's my English level? Am I ready to start prepping for the ACT?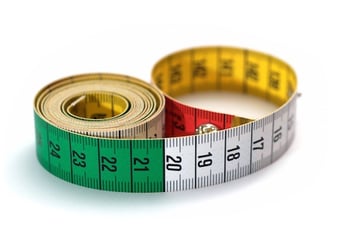 First step: measure your ESL level.
What's Your English Level?
What would you consider your level of English to be, beginner, intermediate, or advanced? Apart from your level in your classes at school, another way to measure your English skills is by taking the TOEFL.
Many ACT experts agree that you aren't ready to start prepping for the ACT until you've scored between an 80 and 90 on the TOEFL. The minimum TOEFL score I've seen colleges require is a 79, while an Ivy League school like Yale requires at least 100.
While ACT prep is essential and can help you achieve large score improvements, you have to have enough knowledge of the language to prep effectively. Let's look at what you can do to prepare yourself at each of these three levels. If you're High Beginner or High Intermediate, you can take advice from both sections and determine which approach best applies to you.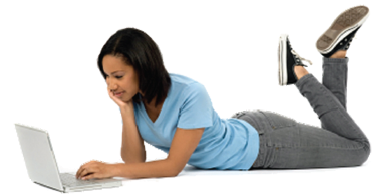 ACT Prep for Beginner English Language Learners
If you're in beginner level ESL, then you're probably not ready quite yet to start prepping for the ACT or to go directly into college level courses. You should focus on improving your English language reading, writing, listening, and speaking.
You can begin to familiarize yourself with what's tested on the ACT, and that way you can make sure to learn relevant information, like math terms and grammar rules. Overall, the best approach you can take at this level is to continue learning English.
If you're already a senior in high school, you might consider an ESL bridge program. A lot of colleges, like UMass Boston, University of New Hampshire, and Roger Williams, offer programs for ESL students to study English before moving into the undergraduate program.
Another option is enrolling in community college, which may require the TOEFL but won't ask for the ACT. You can keep improving your English there and gaining college credits. When you're ready, you can then transfer to a 4-year college. In the end, your diploma will be from the 4-year college.
As a beginner ESL student, you should contine building up your vocabulary, reading comprehension, writing skills, and knowledge of English idioms. Once you approach the intermediate and high intermediate level, you can begin to do more focused prep for the ACT.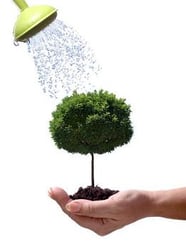 Start early to give your skills time to grow.
ACT Prep for Intermediate English Language Learners
If you're an intermediate ELL, then you could benefit from some ACT prep, but still will have challenges with English, Reading, and, if you choose to take it, essay section. If you want a more precise measure of your readiness, you might take the TOEFL or try sample TOEFL questions to see if you make that benchmark of 80 to 90.
The first step in prep should be familiarizing yourself with exactly what's tested on the ACT. What do you need to know for the English, Math, Reading, and Science sections? Find out about the types of questions, what the instructions say, and how much time you have. Eventually, learn about strategies to save time and narrow down your answer choices.
As I mentioned above, ESL students typically score higher on the Math and Science sections than on the English and Reading. For these sections, you want to make sure you've learned the content, like geometry and trigonometry, as well as brush up on your math and science vocabulary. You may be a whiz at trigonometry, but if you don't understand what a question is asking, you won't be able to show it.
Native and non-native English speakers prepping for the ACT should focus their prep on the areas where they need it most. If reading comprehension and essay writing are most challenging for you, then spend the most amount of time reviewing, practicing, and going over your mistakes in those sections. For the English section, study grammar rules and read as much as you can with an eye for structure and organization of ideas.
Another way you can root out your strong areas and weak points is by taking official ACT practice tests. Score them and find out where you did well and where you need to improve.
Most intermediate students will still have a tough time scoring highly on the ACT, as it really requires advanced English skills. Your prep can help you improve both your performance on the ACT and your English at the same time. While you prep, though, you want to make sure you're using the most effective method. Let's consider the options.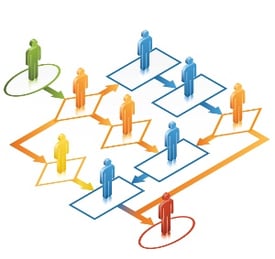 Choose the method of test prep that will best get you from Point A to Point B.
Methods of ACT Prep for Intermediate Students
There are a few main methods of prep for the ACT: self-studying with books, classes, online prep programs like PrepScholar, and one-on-one tutoring. Of these four methods, I would only recommend the last two for intermediate ESL students, online programs and one-on-one tutoring.
The ACT is a challenging test, and coming up with and sticking to a study plan is tough as well. With books, you don't know if you're tackling the material in the best way. You also will probably run into confusion and not have anyone to help clear it up. A major part of test prep is reading through answer explanations and analyzing your mistakes. If you're unsure why you made a mistake, then you won't learn for next time. Instead, you'll repeat it over and over.
The problem with classes is that few are geared toward ESL students. They move at too fast a pace and don't offer a ton of individualized attention. A class could end up discouraging you more than it teaches you.
With online programs and one-on-one tutoring, you have the help and explanations you need. PrepScholar's program starts with a diagnostic pre-test, and then customizes the curriculum and study plan to best meet your needs. You'll know exactly how to prep, use high quality material, and have access to lots of strategies. Plus you'll get feedback on ACT essays.
Tutors can also customize curriculum for you. The best ones have experience working with ESL students. The limitation here is the cost of tutoring, the skill of the tutor, and potentially infrequent meetings. With an online program, you can access it anytime you have internet.
Prep takes a lot of time, dedication, and structure to do well. If possible, you should start a year or two out and leave yourself time to take the ACT more than once.
Finally, this brings us to ESL students who are in the advanced level and/or fluent. How should advanced ESL students prep for the ACT?

ACT Prep for Advanced English Language Learners
The ACT is a demanding test for native and non-native speakers of English. Advanced ESL students sometimes have an advantage over native English speakers, because they usually explicity study the grammar rules and conventions of English. If this sounds like you, this technical understanding can help you out a lot on the English section.
As an advanced student, you should start by learning about the ACT and then taking a practice test. Score your test and find out where you need the most prep. Take the time to thoroughly understand your mistakes and find ways to fill in your gaps in knowledge.
While you shouldn't leave out studying for the Math and Science sections, you probably want to focus especially on English and Reading. Outside of using ACT materials, you should read widely to continuously improve your reading comprehension and ability to understand the meaning of vocabulary words in context. ACT Word of the Day and ACT Question of the Day are also a convenient way to gradually build up your knowledge.
Advanced ESL students may benefit more than intermediate students from self-studying with books and in classes, but I'd still recommend online programs or tutoring to have that extra element of support. Not only will these last two options offer you help, feedback, and a customized plan, but you'll also get, at least with PrepScholar, feedback on practice essays. ACT essay scorers are looking for as few errors as possible in grammar, structure, and spelling.
If you score highly enough on the Reading and English sections, then your colleges might waive the TOEFL requirement. For instance, Johns Hopkins waives the TOEFL if you achieve the high ACT bilingual scores of 30+ on both sections. Check with admissions offices to make sure you understand exactly what tests are expected of you as an ESL student, even if you're already fluent and took only one ESL course in high school.
Determine your target ACT scores early and start reviewing content and learning new strategies. Read on for a possible game plan for your study schedule.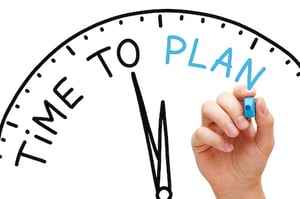 Make a Plan for Your ACT Prep
Consider how much time you have and your budget for test prep, along with what method works best with your study style. I recommend finding that extra support, if financially possible, that comes with an online program or a qualified, experienced tutor. The extra help and explanations you'll get will be a huge help in improving your scores.
Based on your English level and potential colleges, you can figure out your target scores by section and composite score. Weigh the amount of time you have against the available test dates. Remember that the fall of senior year is probably your last chance to test ahead of college deadlines.
To give yourself a lot of time to prep and retest, you could take the ACT for the first time in the spring of sophomore year after studying a few hours each week throughout the year. Unless you're satisifed with your scores, you could study more intensively over the summer and take it again in the fall of junior year.
Then you might have about two more chances to test, in the spring of junior year and fall of senior year. There are more test dates in between, but you shouldn't have to take the official ACT many more times than this. You'd be better served putting your time into studying and taking practice tests.
This schedule might be too early if you haven't learned the algebra, geometry, trigonometry, or lab skills yet to tackle the Math and Science sections. Again, familiarize yourself with the test to know if you have the content knowledge to understand the material.
All of this prep for the ACT will help you not just earn the test scores you need for college, but also further sharpen your English language and study skills. All of this will help you succeed once you reach the college level.
What's Next?
We have a ton of free resources for ACT prep and strategies for students at all scoring levels. Check out these guides and explore the many more articles we have to help you excel on the ACT!
Want to improve your ACT score by 4 points? We have the industry's leading ACT prep program. Built by Harvard grads and ACT full scorers, the program learns your strengths and weaknesses through advanced statistics, then customizes your prep program to you so you get the most effective prep possible.
Check out our 5-day free trial today:
Have friends who also need help with test prep?
Share this article!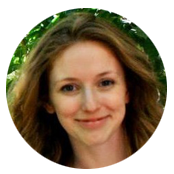 About the Author
Rebecca graduated with her Master's in Adolescent Counseling from the Harvard Graduate School of Education. She has years of teaching and college counseling experience and is passionate about helping students achieve their goals and improve their well-being. She graduated magna cum laude from Tufts University and scored in the 99th percentile on the SAT.
Get Free Guides
to Boost Your SAT/ACT