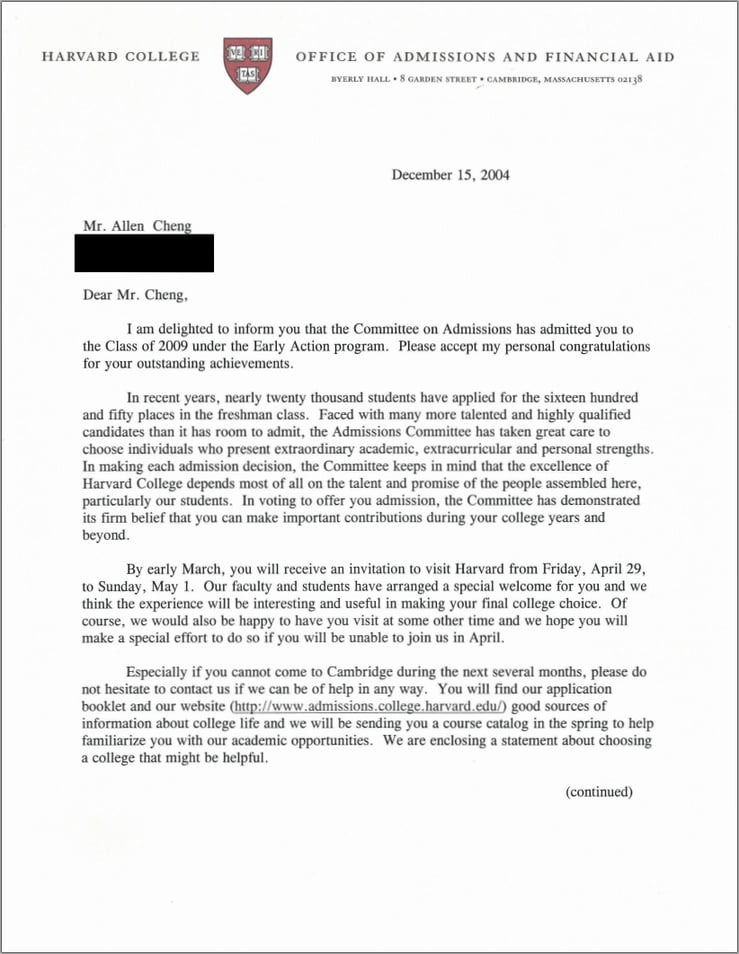 Each year, Harvard receives nearly 40,000 applications from high school hopefuls. Only 5% of them get a Harvard acceptance letter.

For example, in 2015, Harvard College accepted 1,990 applicants from a record 37,307 applications for the Class of 2019. That's a 5.3% admission rate.

Unfortunately, the overwhelming majority of applicants get a rejection letter. "I am very sorry to inform you…"

When I was in high school, I was one of the lucky few to apply Early Action and receive an acceptance letter in the mail. This validated years of hard work and made me giddy like I'd never been before for what came after high school.

Here's my complete, official Harvard acceptance letter.