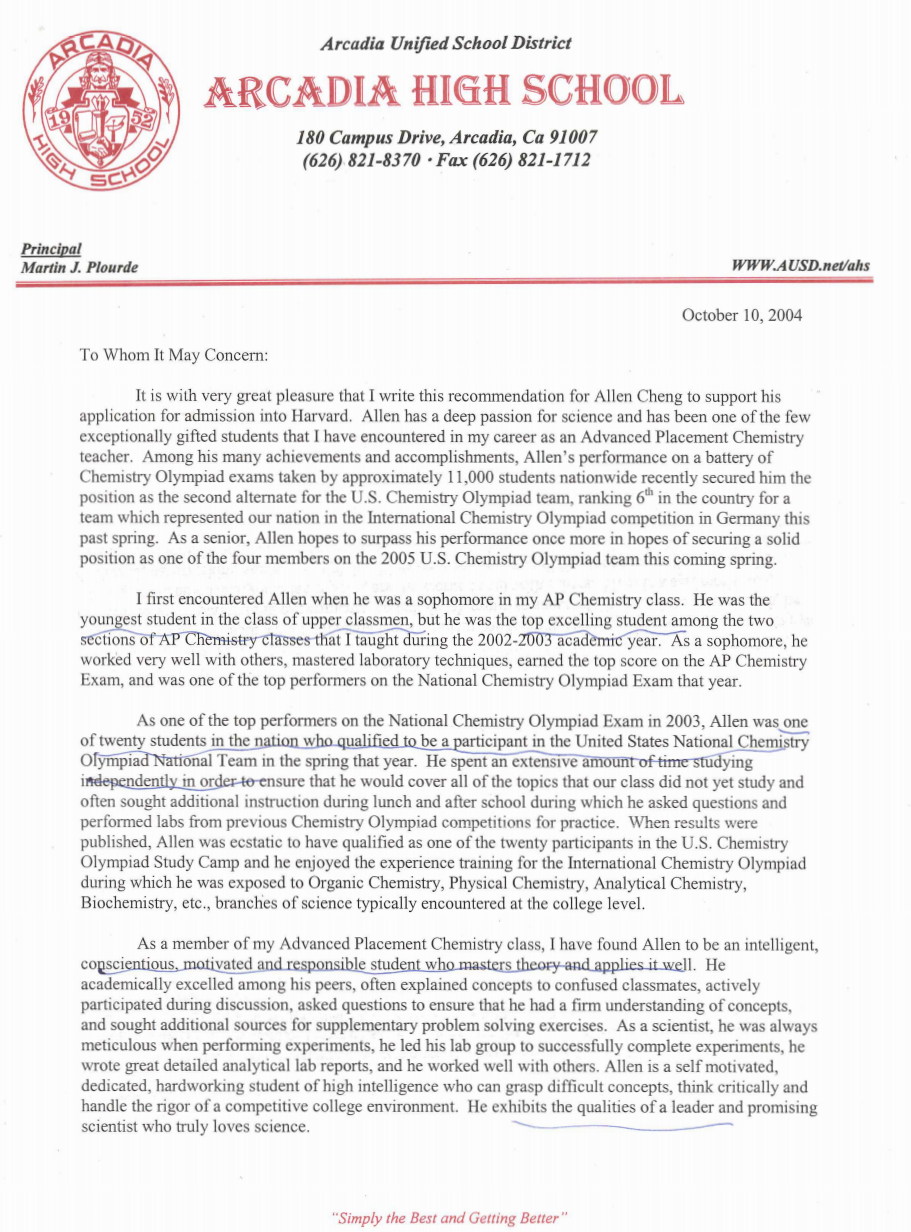 When I applied to college, I was accepted into every school I applied to, including Harvard, Princeton, Stanford, MIT, the Ivy League, UC Berkeley, UCLA, and more. While I had a strong overall application, the two teacher letters of recommendation were critical in getting me admitted.
Why? Both teachers said I was one of the top students they had ever taught. Both enthusiastically advocated for my personality, leadership skills, and energy.
How can you earn recommendation letters that will get you into your top choice colleges? I'll show you how in this article.
For the first time, I'm sharing my full, unedited letters of recommendation as examples for you. These are the exact letters submitted when I applied to college. Even better, you'll see exactly what my Harvard admissions officer underlined—what really stood out as important and noteworthy.