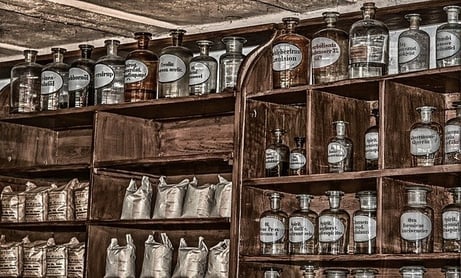 Is your career goal to become a pharmacist? If so, you're probably wondering where the best place to get a pharmacy degree is. Figuring out which pharmacy schools are best can be difficult, but we've done the hard work and compiled a list of the 11 best pharmacy schools in the United States.
Each of these best schools for pharmacy has a description that explains what makes it an excellent program, and we also include a list of questions to ask yourself to help you decide which is the best pharmacy program for you.
How We Determined This List of the Best Pharmacy Schools
You should never treat any list of school rankings—including this one—as an absolute truth. Instead, you can use lists as a starting point to learn about schools you might potentially be interested in.
In this guide, we define any school that offers a PharmD (Doctor of Pharmacy) degree program as a pharmacy school. A PharmD is the degree required in the United States to practice as a licensed pharmacist. To create our ranking of the best schools for pharmacy, we took four factors into consideration:
NAPLEX Pass Rate: The North American Pharmacist Licensure Examination (NAPLEX) is the exam every pharmacy student must pass before they can get a license to practice. NAPLEX pass rate is an important factor because, if a school isn't preparing its pharmacy students for the NAPLEX well, they'll struggle to pass the exam and find a job after graduation. Most

NAPLEX pass rates

listed below are from 2020, when the average pass rate for students from all accredited schools was 87.03%
Residency Match %: You aren't required to complete a residency after you complete pharmacy school, but many students do (especially those who want to work in a specialized field). If a pharmacy program has a high percentage of pharmacy students getting matched for a residency, that's a strong sign that the school both prepares its students well and has a strong reputation at places offering residencies.
Hands-On Opportunities: Hands-on experience is a major part of a PharmD program and a key step to becoming a licensed pharmacist. As a PharmD student, you'll complete both Introductory Pharmacy Practice Experiences (IPPEs) and Advanced Pharmacy Practice Experiences (APPEs). For these, you'll work (under supervision) at a pharmacy, hospital, or other healthcare-related setting, doing work fully qualified pharmacists do every day. Learning in the classroom is great, but you need hands-on experience to become a knowledgeable pharmacist. For this factor, we considered how many hours of hands-on experience students got at each school, when that experience began, and the diversity of experiences available.
Alumni/Prestige: This is a more subjective factor, but a school that is known for having an outstanding pharmacy program and producing well-known alumni can make it easier for you to get a job after you graduate.
The 11 Best Pharmacy Schools
Below is our list of the 11 best pharmacy schools in the US. Exact ranking is always somewhat subjective, so look at this list as more of a trend from the very best pharmacy programs to those that are still really good, rather than trying to figure out why #2 is ranked higher than #3.
For each school, we include each of the pharmacy-related graduate programs it offers (although program descriptions focus on the school's PharmD program). We also include the most recent NAPLEX pass rate, the length of a PharmD program, and an overview of the pharmacy program and why it stands out.
Programs Offered:
PharmD
PharmD/MBA dual degree program
PharmD/MPH dual degree program
PharmD/MHI dual degree program
MS in Pharmaceutics
MS in Social and Administrative Pharmacy
PhD in Experimental and Clinical Pharmacology
PhD in Social and Administrative Pharmacy
PhD in Pharmaceutics
2020 NAPLEX Pass Rate: 97.4%
PharmD Program Length: 4 years
The University of Minnesota's College of Pharmacy is consistently ranked at or near the top of lists of the best pharmacy schools. The school's acceptance rate is around 40%, and accepted applicants typically have two years of experience in a pharmacy or healthcare setting when they apply. The school is particularly renowned for its programs in drug discovery and development, neuroscience, and rural pharmacy. In addition to the high NAPLEX pass rate, the Class of 2020 had a 99% graduation rate, and 97.5% were placed at a job, fellowship, or residency six months after graduation.
The program emphasizes both hands-on experience and research opportunities, and it also has a strong international component. Students can take classes, conduct research, and/or get practical experience in countries like India, Italy, and Haiti. Students have the option of taking classes at both the Twin Cities and Duluth campuses. Generally, about 50 students take classes at the Duluth campus and 100 take classes at the Twin Cities campus each year.
Programs Offered:
PharmD
PharmD/MBA dual degree program
PharmD/MPH dual degree program
PharmD/PhD dual degree program
MS in Integrated Pharmaceutical Sciences
PhD in Clinical Pharmacy
PhD in Medicinal Chemistry
PhD in Pharmaceutical Sciences
2020 NAPLEX Pass Rate: 96.0%
PharmD Program Length: 4 years
Each year about 85 students are admitted to the University of Michigan's College of Pharmacy. While U of M is one of the smaller pharmacy schools on this list, they have a comparatively high number of faculty, giving them the exceptional student/faculty ratio of 4:1. Students are consistently happy with their experience, with 98% of the class of 2020 saying they'd choose UM College of Pharmacy for their education if they had to make the decision again.
Every student in U of M's PharmD program gets at least 1,900 hours of hands-on experience during their four years. For the fourth and final year of the program, students will spend their time completing APPEs as a series of nine, five-week rotation blocks in areas such as community practice, drug information, and hospital pharmacy.
Programs Offered:
PharmD
PharmD/MBA joint degree
PharmD/MPH joint degree
PhD in Pharmacoengineering and Molecular Pharmaceuticals
PhD in Pharmacotherapy and Experimental Therapeutics
PhD in Pharmaceutical Options and Policy
MS in Pharmacy Administration and Leadership
2020 NAPLEX Pass Rate: 98.5%
PharmD Program Length: 4 years
UNC's Eshelman School of Pharmacy is both US News World & Report's top pharmacy school for 2021 and second among pharmacy schools for research funding. In their first year of the program, students take classes in the foundations of pharmacy. In years two and three they begin their immersion in patient care and engagement, while in year four they pursue APPEs tailored to their specific interests. The program is designed to give students a lot of hands-on experience beginning at the start of year two so that students have had three years of work experience by the time they finish the program.
UNC-Chapel Hill is a major research institution, and with so many programs at the school, it's unsurprising that the school has many degree options for students interested in pharmaceutical sciences. There are multiple PhD programs, as you'd expect from a well-funded research school. Students in a PharmD program can also get an MBA or MPH degree as part of a dual-degree program if that fits their career interests.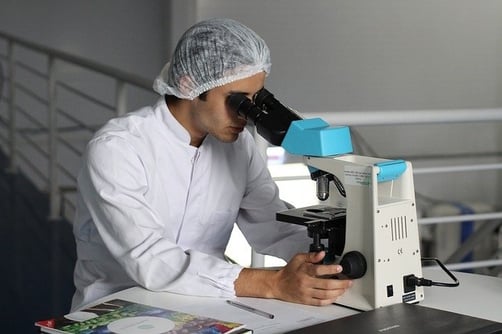 Programs Offered:
PharmD
PhD in Pharmaceutical Sciences and Pharmacogenomics
2020 NAPLEX Pass Rate: 100%
PharmD Program Length: 3 years
Founded in 1872, the UCSF's College of Pharmacy was one of the first pharmacy programs in the United States and the first one in the western part of the country. It's also one of the most competitive pharmacy programs in the country, with an acceptance rate generally around 25%. Every year for over four decades, the school has been #1 in research funding from the National Institutes of Health, a sign that the program is highly regarded and has ample resources for students. The program's coursework also emphasizes research and scientific thinking across all classes.
Another unique aspect is that, while most PharmD programs are four years, UCSF's lasts only three years. However, don't worry that the shorter program length will leave you unprepared: in 2020, every UCSF student who took the NAPLEX exam passed on their first attempt. Because the PharmD program is shorter, expect a rigorous course load and hands-on training early on in the program.
Programs Offered:
PharmD
Dual PharmD/Ph.D. Program
Joint B.S. in Chemistry/PharmD degree
Ph.D. Program in "Pharmaceutical Sciences and Drug Development"
Master's Degree in Drug Development and Product Management
2020 NAPLEX Pass Rate: 100%
PharmD Program Length: 4 years
UC San Diego's Skaggs School of Pharmacy is one of the newer programs, founded in 2002. However, it has quickly become one of the most prestigious pharmacy programs in the country. In 2020, every Skaggs student who took the NAPLEX passed! The program has some unique features, including courses in marine pharmacology and drugs of the sea with the UC San Diego Scripps Institution of Oceanography. Students can also make use of the school's close connections with the San Diego Supercomputer Center to focus their studies on pharmacogenomics, computational biology and/or bioinformatics.
During their first three years in the program, students take courses in areas such as anatomy, histology, laboratory science, and drug study design. They also get Introductory IPPEs by working in a pharmacy or other related healthcare setting. Students need at least 300 IPPE hours in order to become a 4th year student.
In the 4th year of the program, students no longer take classes but spend their time on Advanced Pharmacy Practice Experiences, working at a clinical clerkship at one of UCSD's affiliated organizations such as the UCSD Medical Center or Rady's Children's Hospital.
Programs Offered:
PharmD
PhD in Pharmacy
PhD in Pharmaceutical Sciences
2020 NAPLEX Pass Rate: 89.5%
PharmD Program Length: 4 years
UIC's College of Pharmacy focuses on a patient-centered course of study that graduates students who are reflective practitioners able to excel in a rapidly changing healthcare arena. The school is in the top ten pharmacy schools for both funding and residency matches for graduates. Additionally, it's one of the most diverse pharmacy programs in the country, with 25% of students first-generation college students and 25% underrepresented minorities. In 2019, it was one of only two pharmacy schools to win a Health Professions Higher Education Excellence in Diversity (HEED) Award.
Pharmacy students can take classes at either the Chicago or Rockford campuses. The program has over 900 experiential sites for students to get hands-on experience, as well as seven college-run pharmacies--the most of any pharmacy school in the country. Additionally, UIC's College of Pharmacy has concentrations in both Rural Pharmacy and Urban Pharmacy for students who want to tailor their studies to focus on specific types of areas.
Programs Offered:
PharmD
PhD in Pharmaceutical Sciences
2020 NAPLEX Pass Rate: 91.8%
PharmD Program Length: 4 years
The University of Kentucky's College of Pharmacy is a powerhouse program for many reasons. It's regularly ranked as one of the best pharmacy schools in the US, it's home to the largest pharmacy education and research building in the world, and it's one of the best-funded pharmacy programs in the country. It's perhaps best known for its research program, with over 200 peer-reviewed research articles published in 2020. The College of Pharmacy's Office of Research Operations also offers students numerous ways to take part in research.
The pharmacy program also has a strong international component. Fourth-year students can take one of their six-week rotations abroad in countries such as China, Ecuador, England, Poland, Scotland, and Thailand. For the Class of 2020, 29% of students studied abroad, a very high number for a pharmacy program!
Programs Offered:
PharmD
MS in Pharmaceutical Sciences
PhD in Pharmaceutical Sciences
2020 NAPLEX Pass Rate: 88.9%
PharmD Program Length: 4 years
Students at the University of Florida's College of Pharmacy can take classes at any one of its three campuses in Gainesville, Orlando, or Jacksonville. It's one of the largest pharmacy programs in the country and continues to grow, with more than 50 faculty added since 2013. The school is part of UF Health, which is the largest academic health center in the Southeast. Pharmacy students are able to work with students and faculty in other health disciplines to gain a more holistic view of healthcare. They are also connected to over 14,000 UF College of Pharmacy alumni who live in all 50 states and over 40 countries.
With connections and access to numerous other medical facilities and hospitals, UF's pharmacy program emphasizes team-based learning and interprofessional opportunities. As one of the best-funded pharmacy schools, students also have many opportunities to explore various research interests and get hands-on experience in laboratories. Additionally, the UF College of Pharmacy has had the best match rate of any pharmacy school for students entering into pharmacy residency programs for five of the last six years.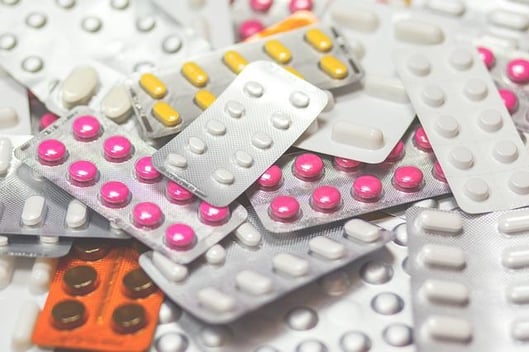 Programs Offered:
PharmD
M.S. in Health Outcomes
M.S. in Pharmacotherapy
PhD in Health Outcomes
PhD in Molecular Pharmaceutics and Drug Delivery
PhD in Pharmacology and Toxicology
PhD in Pharmacotherapy
2017 NAPLEX Pass Rate: 97.3%
PharmD Program Length: 4 years
Each year, about 125 PharmD students enroll at UT Austin's College of Pharmacy. The school emphasizes the "pharmacist patient care" model, and all students are taught not only how to create and provide the required drugs but also what services patients need before, during, and after treatment to ensure the best health outcomes. As a result, UT Austin's pharmacy program focuses not just on drug design and drug action but also has a significant focus on a more integrated and problem-based approach to treat health issues. For example, students filling a prescription for hypertension would also be taught to discuss diet and exercise changes with a patient in order to best improve the patient's health.
The program's capstone is a series of seven, six-week rotations that give you full-time, on-site experience in different settings so students can explore different career options and professional interests. The four required rotations are institutional, community, ambulatory care, and acute care. The other three are electives that allow students to focus on their specific interests. Each of these rotations takes place in the fourth and final year of the program, and they typically require 40-50 hours of work per week.
Programs Offered:
PharmD
PhD in Industrial and Physical Pharmacy
PhD in Medicinal Chemistry and Molecular Pharmacology
PhD Pharmacy Practice
2020 NAPLEX Pass Rate: 93.9%
PharmD Program Length: 4 years
One aspect that sets The Purdue College of Pharmacy apart from other top pharmacy schools is the unique way you can get admitted. Undergraduate students who complete a two-year Pre-Doctor of Pharmacy program (either at Purdue or another school who offers the program) can apply for Purdue's PharmD program during their sophomore year. If they get admitted, they can begin Purdue's PharmD program the next fall, allowing them to graduate two years earlier than normal and with less debt.
For the PharmD program itself, Purdue has a large, distinguished program with over 85 faculty. The school is especially renowned for its research in pharmaceutical research, and the PharmD has a significant laboratory component. Students get hands-on experience beginning in their first year of the program and complete different rotations throughout their four years there.
Programs Offered:
PharmD
PharmD/MBA joint degree program
PharmD/MS joint degree program
PharmD/PhD joint degree program
MS in Pharmaceutical Sciences
MS in Translational Pharmacology
PhD in Pharmaceutical Sciences
2020 NAPLEX Pass Rate: 91.7%
PharmD Program Length: 4 years
The Ohio State University's College of Pharmacy operates around an "I3 Curriculum" with the three I's standing for inquire, innovate, and involve. The I3 program emphasizes hands-on pharmacy training early on in the program, as well as interpersonal skills so future pharmacists can better connect with patients. Beginning in P1 (the first year of the program), students get hands-on experience in both patient care laboratories as well as community pharmacies. During the summers after P1 and P2, all students complete a 40-hour immersion experience where they continue to gain more hands-on experience. During the fourth year of the program, students complete nine, one month rotations in multiple pharmacy practice settings.
The program's Introductory IPPEs total more than 300 hours during the first three years of the program. During the fourth year of the program, students will get at least 1440 hours of APPEs in a variety of practice settings. All told, the IPPE and APPE experiences comprise over 30% of OSU's PharmD curriculum.
7 Steps to Get Into a Top PharmD Program
Now you know that the best pharmacy schools in the US are, but how can you maximize your chances of getting into one of them? Follow these seven steps to get into a top PharmD program.
#1: Complete Your Undergraduate Degree
As long as you have the necessary prereqs (see next step), there's no required major you need to have to be eligible for PharmD programs. However, most applicants major in one of the hard sciences, particularly biology or chemistry, as these are closest to the subjects you'll study as a pharmacy student. As an undergraduate, strive for the best grades you can, particularly in your math and science classes. Most pharmacy programs don't have a minimum GPA requirement, but a higher GPA will always strengthen your application.
Note: some pharmacy programs (like Purdue's) admit some students to their PharmD program after just their sophomore year of college, so that is also a possibility if you want to reduce the time needed until you become a licensed pharmacist.
#2: Make Sure You Have the Necessary Prerequisites
Pharmacy programs expect you to already have knowledge in certain math and science topics, as well as some more general knowledge in writing and social science. Many schools are lenient and will admit students even if they haven't met one or two prereqs, but this can be a bit risky, and you'll often have to complete the classes the summer before you begin your PharmD program. So know the prereqs of the schools you're interested in, and make sure you complete them. Here's

U of M's PharmD prerequisites

to give you an idea of what one school looks for.

#3: Get Some Experience
Many top pharmacy programs require/recommend that applicants have some sort of pharmacy or general healthcare experience by the time they apply. Volunteer work counts for this. It can be difficult to find a place willing to take you on, but the effort is worth it because it'll really strengthen your application. Some ways to get experience include: working as a pharmacy technician, volunteering in a hospital or nursing home, or working in a biology/chemistry lab at your university.

#4: Ask for Letters of Recommendation
Most PharmD programs require letters of recommendation. Two letters is the standard requirement, and sometimes there are additional requirements such as one must come from a college professor and one must come from a boss or volunteer supervisor. We have an entire guide on

how to ask for a letter of recommendation

to walk you through the process.

#5: Take the PCAT (If Required)
The Pharmacy College Admissions Test (PCAT) is the standardized test to take if you want to attend pharmacy school. However, many programs have made the test optional for applicants, so you may not need to take it. On the other hand, if you're concerned that one part of your application (particularly your GPA) is weak, a strong PCAT score can give you a boost and convince application reviewers that you know your stuff.
The exam is offered six times a year, and it takes about five weeks to get your results back. We recommend taking the PCAT at least six months before your application deadlines to give yourself plenty of time to get your scores back and retake the test if you want to retry for a higher score.
#6: Apply!
Once you have all your materials gathered, it's time to submit those applications! Keep careful track of when applications are due at each of the programs you apply to. Most PharmD programs have deadlines in late winter or early spring.

#7: Interview
Many PharmD programs require applicants to interview if they make it far enough into the application process. The interviews are often virtual and shouldn't stress you out too much; they're typically just a way to get to know you a bit better and learn more about why you're interested in pharmacy and their school in particular. If you're feeling nervous, this guide on tips for (college) interviews can give you some pointers to help you feel confident on interview day.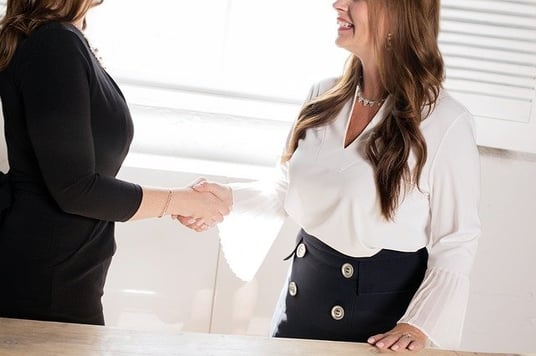 How to Choose the Best Pharmacy Programs for You
Just because a school has a top-ranked pharmacy program doesn't automatically mean it's your best option. If you want to get a PharmD degree, ask yourself the following questions to ensure you're applying to the best schools for pharmacy for YOU.
#1: Does Their Focus or Specialty Match Yours?
Reading through the descriptions above, you'll see that some pharmacy programs are particularly known for their work in a specific area, like drug research or hospital care. Others have pharmacy specializations such as Rural Pharmacy and Urban Pharmacy care or specialized dual degree programs for PharmD students. Your exact interests don't absolutely need to match with those of the pharmacy school you want to attend, but it can make your studies more interesting and tailored to what you want to learn, and it can help you land the specific type of job you want later on since you'll have the required background knowledge.
#2: What Hands-On Opportunities Do They Offer?
How much hands-on experience will you get in different pharmacy programs? Where will this experience occur (hospitals, community centers, etc.)? All the top pharmacy programs give their PharmD students extensive hands-on experience, but there are likely some schools whose IPPEs and APPEs better match what you're particularly interested in, especially those that offer specialist APPEs and/or international opportunities.
#3: Do You Like the Rest of the School?
Pharmacy school doesn't occur in a bubble, and you'll want to make sure you like the rest of the school before you decide to attend. Some questions to ask yourself are: Do you like the location of the school? Do you like the setting (rural/urban/suburban)? Do you like the general vibe of the school itself? Are there clubs/extracurriculars you might want to get involved in?
Of all these, the location of the school is often the most important, since you'll likely be doing your IPPEs and APPEs nearby, and the connections you make there can help you get a job in the future. So, if you attend a pharmacy school in Michigan, expect most of your career contacts to be based in Michigan. That doesn't mean you're forced to work in Michigan after you graduate, but if you already know which state you want to live in later on, choosing to attend pharmacy school there can make it easier to get your first job as a newly-minted PharmD.
What's Next?
If you're thinking about becoming a pharmacist, it's important to get a sense for the profession before you commit. We've put together this guide on what a pharmacy career looks like, which includes information on how much pharmacists make annually.
Want more info on the PCAT? See sample questions and learn all about the exam by reading our expert PCAT guide.
One of the best ways you can prepare for a career in pharmacy is to take advanced biology and chemistry classes. Here's everything you need to know about AP Biology and AP Chemistry courses. (Taking IB Biology or IB Chemistry? We've got you covered, too.)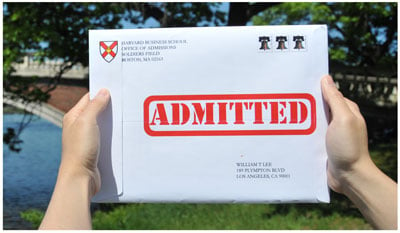 Want to build the best possible college application?
We can help. PrepScholar Admissions is the world's best admissions consulting service. We combine world-class admissions counselors with our data-driven, proprietary admissions strategies. We've overseen thousands of students get into their top choice schools, from state colleges to the Ivy League.
We know what kinds of students colleges want to admit. We want to get you admitted to your dream schools.
Learn more about PrepScholar Admissions to maximize your chance of getting in.
Have friends who also need help with test prep?
Share this article!
About the Author
Christine graduated from Michigan State University with degrees in Environmental Biology and Geography and received her Master's from Duke University. In high school she scored in the 99th percentile on the SAT and was named a National Merit Finalist. She has taught English and biology in several countries.
Get Free Guides
to Boost Your SAT/ACT