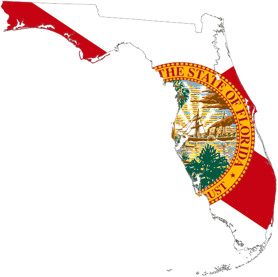 The Florida Bright Futures scholarships are great funding options for Florida residents who want to stay in the state for college or vocational school. All four awards are easily renewable, which means you could significantly cut your college expenses for several years.
You might think there's some complicated paperwork involved in submitting the Florida Bright Futures scholarship application. As it turns out, much of the process is streamlined and automated —you actually don't have to jump through too many hoops to apply. The eligibility requirements are a bit of a different story, but once you meet those, the application process should be pretty easy.
In this post, we'll briefly explain about eligibility requirements before moving on to the application timeline. We end with tips and strategies you can use to submit the best possible Bright Futures application.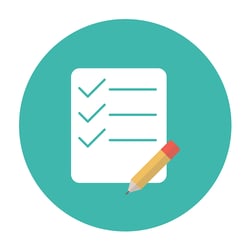 Bright Futures Requirements for Eligibility
The first step in submitting a successful Bright Futures scholarship application is to make sure you're actually eligible for the scholarship. This isn't something you can do at the last minute—meeting eligibility requirements for these awards requires more long-term thinking.
General Scholarship Requirements
Here are the general requirements that apply to all Bright Futures Scholarships:
You must be a Florida resident and US citizen or eligible non-citizen (this is determined by your college).
You must earn a standard Florida high school diploma or its equivalent from a Florida public high school or a registered Florida Department of Education private school.
You can't have been convicted of (or pleaded no contest to) a felony charge.
You must be accepted by and enroll in a degree or certificate program at an eligible Florida public or independent postsecondary institution (postsecondary = college, vocational, or professional program).
You must be enrolled for at least 6 (non-remedial) credit hours per term, including the term immediately after you graduate from high school.
Specific Scholarship Requirements
There are different minimum GPA, ACT/SAT, and service hour requirements for the four Bright Futures scholarships. The most competitive scholarship is the Florida Academic Scholars Program (FAS), followed by the Florida Medallion Scholars (FMS), the Gold Seal Vocational Scholars (GSV), and the Gold Seal CAPE Scholars (GSC).
This chart outlines some of the most important requirements for the FAS and FMS programs (you don't need to take both the ACT and SAT—one will do!).
| | | | | |
| --- | --- | --- | --- | --- |
| SCHOLARSHIP | WEIGHTED GPA MINIMUM | ACT MINIMUM | SAT MINIMUM | SERVICE HOURS |
| FAS | 3.50 | 29 | 1330 | 100 hours |
| FMS | 3.00 | 26 | 1210 | 75 hours |
The GSV program is a bit different when it comes to eligibility requirements. The minimum GPA required to qualify for the GSV program is 3.0, weighted, in non-elective courses. The service hours minimum requirement is 30.
GSV test score requirements are a bit more detailed (note that you only have to take one of the following exams, but you can't mix and match subsections from different tests):
| | | |
| --- | --- | --- |
| Exam | Subsection | Score minimum |
| ACT | English | 19 |
| | Reading | 17 |
| | Math | 19 |
| SAT | Reading | 24 |
| | Writing and Language | 25 |
| | Math | 24 |
| P.E.R.T. | Reading | 106 |
| | Writing | 103 |
| | Math | 114 |
Gold Seal CAPE Scholars (GSC)
The Florida Gold Seal CAPE Scholars program, or GSC, is awarded to students who are enrolled in career education or career certificate programs that earn associate's degrees and want to continue on to earn a Bachelor of Science degree. To qualify for the GSC, you must:
Earn a minimum of five postsecondary credit hours through CAPE industry certifications (that count toward college credit)
Complete 30 service hours
Students who meet these requirements can earn funding for a maximum of 60 credit hours put toward earning a Bachelors of Science degree or a Bachelors of Applied Science degree.
There's some more fine print when it comes to eligibility requirements for the Florida Bright Futures scholarships. To get more detailed information on meeting all of these requirements, check out our Bright Futures guide.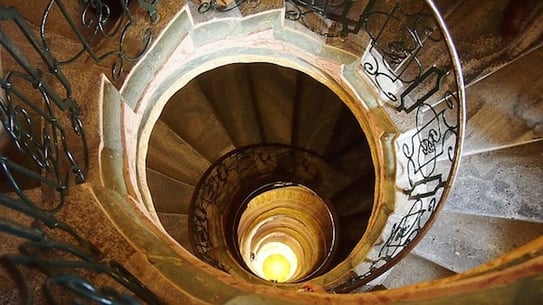 4 Steps to Applying for a Florida Bright Futures Scholarship
Much of this process is automated—you won't have to do much extra work outside of submitting the Florida Financial Aid Application and keeping an eye on your app to make sure everything is processed correctly.
If all of your eligibility requirements check out, you can start the application as early as December 1.
Step 1: Submit the Florida Financial Aid Application (FFAA)
The FFAA opens December 1 each year. Your Florida Bright Futures account login information will be sent to you after you submit the FFAA. Just remember that you must submit your FFAA by August 31 of the year that you graduate from high school, or you won't be eligible for a scholarship award.
Step 2: Take the ACT or SAT and Submit Your Scores
The good news is that you'll have to take either the ACT or SAT for college applications anyway. Send your scores to any Florida public college or university to ensure that the Florida Department of Education—the institution that reviews Bright Futures applications—receives them.
Step 3: Submit Your Official High School Transcripts
More good news: many schools will submit your transcripts automatically for consideration. Still, it's a good idea to check in with your guidance counselor about whether you need to take any additional steps.
Step 4: Keep the Information in Your Account Updated
There are a bunch of things you can (and should) manage once you get your Bright Futures account information:
Monitor your reported service hours.
Update your postsecondary institution: once you've been accepted to/enrolled at a FL college or vocational school, you would make a note of this in your account.
Update any demographic information.
View your eligibility determination: check your account once everything's been submitted to see if you're eligible for the scholarship.
Application Timelines
There are two Bright Futures timelines to be aware of if you're ready to start the application process: Early Evaluation and Final Evaluation.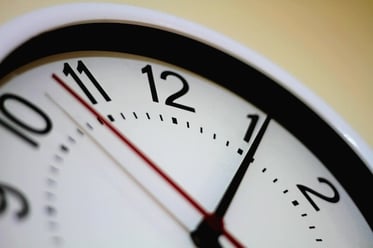 If you can plan for the Early Evaluation timeline, you could potentially learn about Bright Futures eligibility as early as March.
Early Evaluation
If your transcripts are submitted for early evaluation (based on academic progress in the middle of the last year of high school and test scores for tests taken by January 31), you'll get an eligibility notification posted to your online account. These postings may begin in March, according to the Florida Department of Education.
Final Evaluation
All students whose final transcripts are submitted during or after the last high school term will get their eligibility notifications posted to their online accounts beginning in July, again according to the Florida Department of Education.
How to Make Your Application Stand Out
Now that you know a little bit more about eligibility requirements and the application process, you can focus on making your Bright Futures application the best it can be.
The good news: aside from making sure you meet all eligibility requirements, there isn't much you have to do to make your application "stand out." If you meet the requirements for the FAS, FMS, or GSV scholarship, you'll receive the scholarship—it's as simple as that.
The bad news: the eligibility requirements are strict. There's no gray area—you either qualify because you meet all requirements, or you don't (no matter how close you are) and don't get a scholarship. There are some eligibility loopholes and exceptions for out-of-state, homeschooled, and GED students—learn more about them in our requirements guide.
The best Bright Futures success strategy will focus on meeting eligibility requirements as early in your high school career as possible. The following tips will help you do that, starting right now.
Coursework
All Bright Futures scholarships require students to complete a certain set of high school courses. You're likely to meet all coursework requirements if you went to high school in Florida. If you suspect there may be a problem, schedule a meeting with your guidance counselor.
GPA
It's difficult to significantly raise your GPA in a short period of time. Focus on your grades by picking a realistic GPA minimum starting your freshman year. If you're struggling to meet your goal, here are some ways to bring up that GPA:
Take classes that are appropriate for your skill level. If you're unsure about which classes are most appropriate, meet with your guidance counselor to discuss.
See teachers for extra help in weak subject areas.
Ask about extra credit assignments if possible.
Community Service
The earlier you start reporting your community service hours, the fewer hours per week you'll need to volunteer. If you start chipping away at this requirement as a senior, you'll have to set aside 2-3 hours a week for community service; if you start as a freshman; however, you'll only need to volunteer 1-1.5 hours every two weeks.
You can't earn any money for your community service hours, but you can kill two birds with one stone and look for positions where you can get interesting professional experience. Start by asking friends and family for suggestions—but make sure you're working with a legitimate agency who will reliably track your hours.
Finally, set a schedule. Go at the same time every week or every two weeks so you don't fall behind on completing your hours. If you need some help brainstorming, check out our guide to the best places to do community service.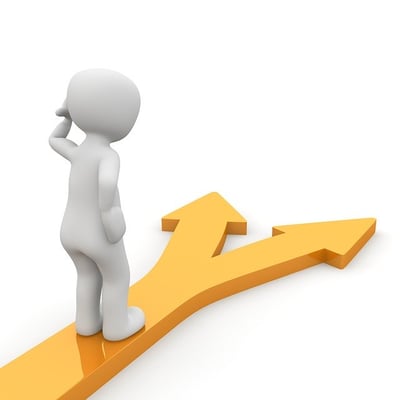 What's Next?
The Florida Bright Futures scholarships aren't your only options for paying for college. Read more about top scholarship programs for high school juniors and high school seniors.
Although it's less exciting than applying for scholarship programs, you can maximize the amount of money you'll get for college by knowing your way around financial aid. Learn about the financial aid application process and specific aid programs, like the Pell Grant.
Want to improve your SAT score by 160 points or your ACT score by 4 points? We've written a guide for each test about the top 5 strategies you must be using to have a shot at improving your score. Download it for free now:
Have friends who also need help with test prep?
Share this article!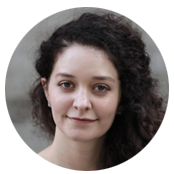 About the Author
Francesca graduated magna cum laude from Harvard and scored in the 99th percentile on the SATs. She's worked with many students on SAT prep and college counseling, and loves helping students capitalize on their strengths.
Get Free Guides
to Boost Your SAT/ACT