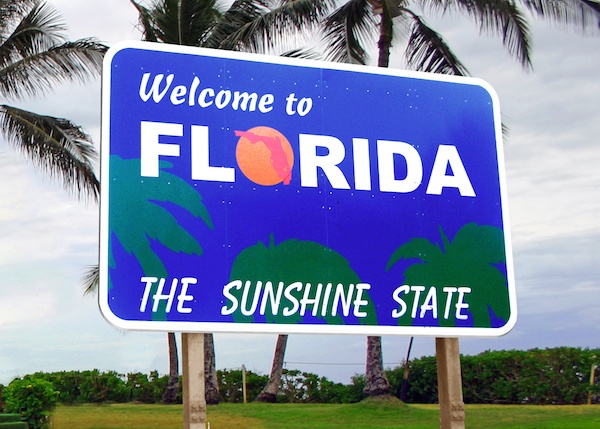 The Florida Bright Futures Scholarship programs are awesome education funding options for Florida state residents—if you can get through the application process, that is. The scholarships offered are particularly nitpicky and tedious about their eligibility requirements: the official handbook outlining these criteria is its own 14-page book chapter. (Luckily, we've created an overview for you in a different, much shorter post.)
Not to worry! I've outlined all the eligibility criteria for Florida Bright Futures Scholarships (general and specific, for each scholarship, with every single exception or special circumstance) in a way that's a bit easier to get through.
I've also included information about when to expect notification about your eligibility. Once you're considered eligible, you're one (big) step closer to winning a Bright Futures Scholarship. After you've processed all this information, I'll get to the good stuff—how to increase your chances of winning your own Bright Futures award.
What Are the Bright Futures Scholarships?
Before we dive into eligibility for Bright Futures Scholarships, let's first briefly go over what the scholarships themselves offer. There are three different scholarship programs, all with different eligibility requirements and award amounts.
Florida Academic Scholars (FAS)—This is the most competitive Bright Futures scholarship and the most generous one. It's geared towards "A students." FAS winners can receive funding for the entire duration of their course of study.
Florida Merit Scholars (FMS)—This scholarship is less competitive than the FAS, but it still has relatively high minimum test score and GPA requirements. It's geared towards "B students." FMS winners can receive funding for the entire duration of their course of study.
Gold Seal Vocational Scholars (GSV)—This scholarship helps students pursue post-high school vocational and certificate degrees. It's the least competitive award and provides the least amount of funding. GSV winners can receive scholarship funding for up to 72 credit hours of a technical degree program or career certificate program or up to 60 credit hours of an applied technology degree program.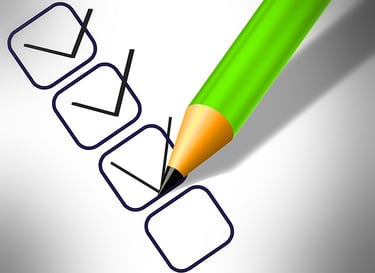 General Bright Futures Requirements
There are a few different Bright Futures awards, but these blanket requirements apply to all of them (unless otherwise mentioned later on in the post). In order to qualify for one of these awards, you must:
Be a Florida state resident and US citizen or eligible noncitizen (noncitizen eligibility is determined by your college). Note that you have to be a resident of Florida—if your parents aren't, or if they move after you graduate high school but you remain a Florida resident—you're still eligible!
Complete the Florida Financial Aid Application (FFAA) by August 31 of the year of your high school graduation
Earn a standard Florida high school diploma or its equivalent from a Florida public high school or a registered Florida Department of Education private school
Not have been convicted of (or pleaded no contest to) a felony charge
Be accepted by and enroll in a degree or certificate program at an eligible Florida public or independent postsecondary institution after high school graduation
Be enrolled for at least six (non-remedial) credit hours per term
If you meet all of the above requirements, you're on the right track to getting your own Florida Bright Futures awards.
Specific Scholarship Requirements
The different Bright Futures scholarship awards have slightly different academic eligibility requirements. Use this info to determine which scholarship award might be the best match for you.
Florida Academic Scholars (FAS) and Florida Medallion Scholars (FMS) Requirements
There are certain minimum requirements for high school coursework, GPA, ACT/SAT scores, and service hours that must be met to qualify for either of these programs. You'll have to meet the requirements in all of these domains in order to be eligible for an award. If you've won another academic award, you may have an easier time qualifying for an FAS or FMS award—I'll talk about why and how after discussing all academic requirements.
Coursework
We'll start off with the easiest of the eligibility criteria—I've laid out here all the high school classes you need to have taken in order to qualify for an award. The good news is that most high schools require students to take these classes anyway, so barring any special circumstances, you should meet these requirements.
This chart outlines coursework requirements for both the FAS and FMS scholarships:
| | | |
| --- | --- | --- |
| High School Course | Credits Required | Comments |
| English | 4 | Three must include substantial writing |
| Mathematics | 4 | Must be at or above Algebra I level |
| Natural Science | 3 | Two must have substantial lab work |
| Social Science | 3 | — |
| World Language* | 2 | Must be sequential, and in the same language |
* A note about the World Language requirements: if you haven't taken the necessary courses, you can meet this requirement by demonstrating proficiency on credit-by-exam equivalencies or other "university-approved" means. What this means is if you can test out of your language in college, you'll probably also meet this language requirement even if you didn't take two sequential language courses in high school.
GPA, ACT/SAT, and Service Hours
You'll need to demonstrate a degree of academic and community service excellence in order to qualify for either the FAS or FMS programs. You'll notice, though, that the FMS program is a bit less competitive in its minimum requirements. I've laid all of these eligibility criteria out in one chart so you can easily compare requirements for both programs:
| | | | | |
| --- | --- | --- | --- | --- |
| SCHOLARSHIP | WEIGHTED GPA MINIMUM | ACT MINIMUM | SAT MINIMUM | SERVICE HOURS |
| FAS | 3.50 | 29 | 1290 | 100 hours |
| FMS | 3.00 | 26 | 1170 | 75 hours |
The good news is that the Bright Futures scholarship uses a superscore. Superscores take the highest section scores from each test you submit in order to create the highest possible cumulative score for one particular exam type. (Quick note: you can't combine a section score from the ACT and another section score from the SAT since they're not the same exam types. You can, however, combine scores from three or four different SAT
Let's take a closer look at superscoring. For example, Dominique has taken the SAT two times. Here are his scores from each test:
SAT Test 1

Math: 500
EBRW: 740
Composite: 1140

SAT Test 2

Math: 550
EBRW: 640
Composite: 1190
The Bright Futures scholarship uses a superscore, which is a combination of Dominique's two highest subject test scores (even though he took the test twice on two separate occasions). That means Dominque's superscore is the combination of 550 (Math) and 740 (EBRW), which gives him a cumulative superscore of 1290.
So in this case, a superscore is the difference between qualifying for an FMS scholarship and an FAS scholarship—which can save you thousands of dollars in college tuition!
A few other important notes:
You'll only need to submit scores from one standardized test—you don't need to meet score requirements for both the SAT and the ACT
The SAT/ACT minimums do not include the writing section.
All SATs/ACTs must be completed by June 30 of the year of your high school graduation (or by January 31 if you graduate mid-year)
All service hours must be completed by your high school graduation in order to count toward the award
If you don't meet the minimum standardized test requirements for a Bright Futures scholarship before the June 30 deadline, you can still qualify for a Bright Futures scholarship. You can keep taking the test until you get the score you need, then apply for the scholarship through the reinstatement program. Just keep in mind you have to do this within five years of your high school graduation date!
Future Changes to SAT Requirements
The SAT requirements listed above are only valid for students graduating high school through 2020. Florida legislature recently passed a bill that will raise the SAT minimums for students graduating in 2021 and beyond.
Here are the changes the class of 2020-2021 can expect:
FAS Test Requirements: 29 ACT or 1330 SAT
FMS Test Requirements: 25 ACT or 1210 SAT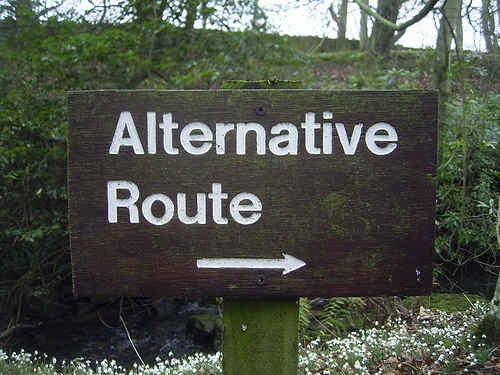 Here are some alternative options for those who like to venture off the beaten path.
Other Ways to Qualify for the FAS or FMS Programs
If you've received academic recognition through some other program, you may be eligible for the Florida Bright Futures Scholarship programs even if you don't meet a few requirements.
This chart outlines the eligibility requirements for scholars who have been recognized by any of the programs listed below. If a box is blank, that means that you would be exempt from that particular requirement.
| | | | |
| --- | --- | --- | --- |
| Program | Florida Scholarship | ACT/SAT Score Minimums | Service Hours Minimums |
| National Merit/National Achievement Finalists and Scholars | FAS | -- | 100 hours |
| NM/NA Finalists & Scholars | FMS | -- | 75 hours |
| National Hispanic Scholars | FAS | -- | 100 hours |
| National Hispanic Scholars | FMS | -- | 75 hours |
| AICE Diploma | FAS | -- | 100 hours |
| AICE Diploma | FMS | -- | 75 hours |
| IB Diploma | FAS | -- | 75 hours |
| AICE Curriculum | FAS | 29 or 1290 | 100 hours |
| AICE Curriculum | FMS | 26 or 1170 | 75 hours |
| IB Curriculum | FAS | 29 or 1290 | 100 hours |
| IB Curriculum | FMS | 26 or 1170 | 75 hours |
Also: keep in mind that if you're working toward an IB Diploma or an AICE Diploma, you have to have earned it prior to high school graduation for it to count. For more information, be sure to check out this chapter in the Florida Bright Futures Scholarship handbook.
Gold Seal Vocational Scholars (GSV) Requirements
The GSV program is a bit less competitive in terms of its academic eligibility requirements than the FAS or FMS programs. Although this makes it a great fit for some students, keep in mind that the GSV award can only be used to fund a career education or certificate program—no four year college degrees.
In order to qualify for the GSV program, you must meet all of the following criteria:
Must have a minimum weighted 3.0 GPA in non-elective high school courses
Must complete 30 service hours by high school graduation
Must take at least three full credits in a single career and technical education program
Must achieve a minimum 3.5 unweighted GPA in your career education classes
Must achieve the minimum score on the ACT, SAT, or P.E.R.T. test (see below)
If you've taken both the SAT and the ACT, you unfortunately can't mix and match section subscores between the two tests to meet minimums; you can, however, superscore across multiple test dates for the same test. (See the section above for more details.) All minimums must be met for either the SAT or ACT...but ultimately, you only have to take either the SAT or the ACT, not both!
This chart outlines GSV test score minimums:
| | | |
| --- | --- | --- |
| EXAM TYPE | SUBTEST | REQUIRED SCORE |
| ACT | Reading | 19 |
| | English | 17 |
| | Mathematics | 19 |
| SAT | Reading Test | 24 |
| | Writing and Language Test | 25 |
| | Math Test | 24 |
| P.E.R.T. | Reading | 106 |
| | Writing | 103 |
| | Mathematics | 114 |
Ready to go beyond just reading about the SAT? Then you'll love the free five-day trial for our SAT Complete Prep program. Designed and written by PrepScholar SAT experts, our SAT program customizes to your skill level in over 40 subskills so that you can focus your studying on what will get you the biggest score gains.
Click on the button below to try it out!
Special Circumstances: What If You Don't Think You Qualify?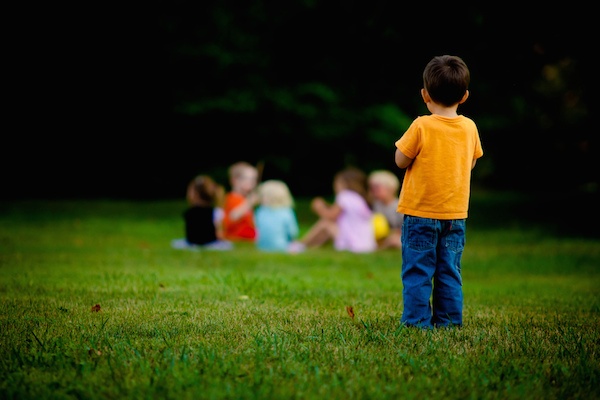 Feeling left out of all the scholarship fun? You could still be eligible!
As you can see, the eligibility requirements for the Florida Bright Futures awards are quite specific. Perhaps fortunately for you, there are just as many exceptions to these rules as there are actual rules. If you were homeschooled, have a GED, or live out of state, you still might qualify for the award even given the stringent criteria described above.
Homeschooled Students
If you were homeschooled and don't have a Florida state standard diploma, you still may qualify for a Bright Futures award if you're registered with the district for the current and prior academic year and meet all the general requirements for Bright Futures. You can also qualify as a GED Diploma recipient (see below).
GED Students
In order to qualify for a Bright Futures award as a GED student, you must meet the coursework requirements and GPA requirements outlined at the beginning of this post before taking the GED exam. The process of applying or qualifying for an award won't be much different than that of a student with a standard high school diploma. Just keep in mind that your eligibility for a scholarship will be determined in the academic year in which your GED is earned.
Be sure to check out the Florida Department of Education's website on the GED for more information about how this equivalency test works.
Florida Residents with Out-of-State Guardians
If you're a Florida resident but your parents live out of state, then you still qualify for the Bright Futures scholarship. This is true for renewal, too: if you're a Florida resident and your parents move out of state while you're in college in Florida, you still qualify for the scholarship.
Out-of-State Students
Usually, only Florida residents can qualify for the Florida Bright Futures scholarships (not a huge surprise there). If you earned a high school diploma from a non-Florida school while living with a parent or guardian who was on military or public service assignment outside of Florida, you may still be eligible. Keep in mind, though, that this parent must be a Florida resident.
When Do You Learn Whether You're Deemed Eligible for a Bright Futures Scholarship?
These eligibility qualifications above are tedious, to say the least. There are a couple of different official steps in place to determining program eligibility—these are implemented in order to make sure you're checking off all the right boxes.
Early Evaluations
One option that the Bright Futures scholarship program offers is an early eligibility evaluation. If you submit transcripts and test scores to the Florida Department of Education early in your 7th semester of high school (think late winter your senior year), you'll receive an "eligibility or ineligibility determination." These eligibility decisions should be posted starting in March. Although an ineligible determination is not ideal, it may save you a good chunk of time—you won't have to submit a whole application for a scholarship program that you won't be considered for.
Final Evaluations
Once your final transcripts are submitted after your graduate high school, you'll get an eligibility determination posted to your online account. The scholarship program will begin posting these determinations in July.
How Do You Optimize Your Eligibility Chances?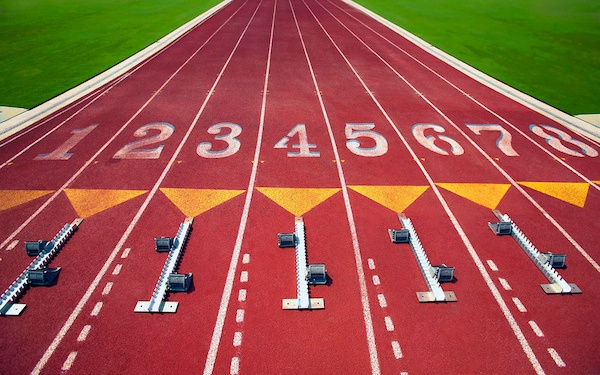 Ready to get started?
Now that you know all about the Florida Bright Futures eligibility rules, you can start working on maximizing your chances of winning a scholarship. Many of the important eligibility requirements are long-term considerations, in the sense that you'll have to plan out and work for the requirements starting your freshman year of high school. Here, I'll go through all the award criteria, giving tips and strategies to meet minimum coursework, GPA, test score, and service hour minimums.
Coursework
Like I mentioned earlier, most high schools require students to take the courses necessary to qualify for the Bright Futures awards. If you're worried you won't meet the course requirements criteria, schedule a meeting with your guidance counselor ASAP to see if you can work in extra course credits before graduation.
GPA
GPA requirements are easier to meet when they've been maintained over several years. If you're just missing the GPA cutoff requirements, you should consider:
Whether your GPA is weighted or unweighted. A weighted GPA will be higher than an unweighted one if you've taken any advanced or honors classes.
Seeing your teachers after class or after school for extra help in your weaker subject areas.
Asking your teachers if there are any extra credit projects or assignments you can complete in order to bring up your grades.
The GPA requirement is lower for the FMS than the FAS scholarship—if you don't meet the criteria for the FAS, you may meet them for the FMS.
ACT/SAT
Test scores might be a sticking point for many students. The ACT/SAT minimums for both the FMS and FAS scholarship are pretty high—for example, the ACT scores required are at the 93rd and 87th percentiles. Here's what you can do to increase your chances of meeting those minimum scores:
Start preparing for and taking the tests early on in high school. There's no maximum number of times you can take the test in order to qualify for the scholarship. If you're worried about achieving these test scores, plan on starting your sophomore year if possible.
Decide whether you're better off taking the SAT or ACT. Focus on one test instead of trying to do well on both.
Service Hours
It would not be fun to try to fit in 75-100 service hours in the few months before high school graduation (remember that your service hours all have to be completed before you get your diploma). If you start volunteering as a freshman, you'll only have to volunteer for an hour every 2-3 weeks in order to meet these minimums; if you start as a senior, however, you'll have to volunteer 1.5-2 hours every week. So how do you stay on track?
Ask friends or family members if there are any service activities that they would recommend. Maybe you could volunteer together!
Volunteer at the same time, on the same day, every week. Having a set schedule will help you keep your commitment.
Don't be afraid to switch it up. You have 75-100 required community service hours, but they don't all have to be at the same place. If you're losing interest, or if something just isn't a good fit, it's okay to try something else. Don't just switch it up for the sake of switching, though—appearing flaky could hurt potential professional development and even your college applications.
Volunteer with an established, legitimate agency. You want an organization that's reliable enough to provide good documentation of your service hours when asked.
Keep your own records of service hours as a backup.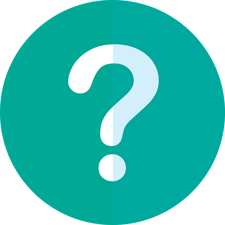 What's Next?
Need more information on Bright Futures scholarships? Our guide to Bright Futures Scholarship programs answers all the questions you're wondering about.
Ready to get started on your Bright Futures application? Follow our step-by-step guide on Bright Futures applications for all the information you need to create a top-notch application.
Interested in more community service ideas? Check out our guide to 129 great community service projects. You may also be interested in other community service-based scholarships.
Want to improve your SAT score by 160 points or your ACT score by 4 points? We've written a guide for each test about the top 5 strategies you must be using to have a shot at improving your score. Download it for free now:
Have friends who also need help with test prep?
Share this article!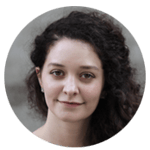 About the Author
Francesca graduated magna cum laude from Harvard and scored in the 99th percentile on the SATs. She's worked with many students on SAT prep and college counseling, and loves helping students capitalize on their strengths.
Get Free Guides
to Boost Your SAT/ACT